A Simple Lesson to $44M Funding: Healthcare Networking App Docquity is Saving Lives in All Sense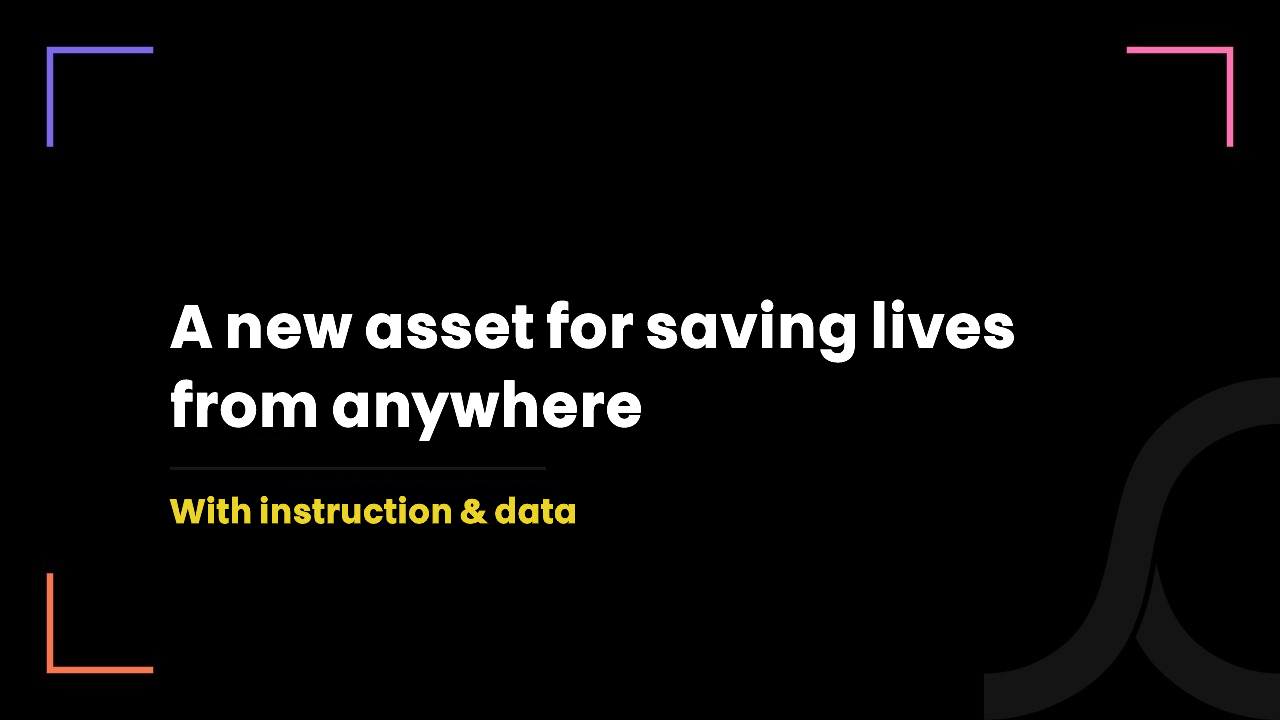 1 year ago
A simple call or collaboration between healthcare professionals can save lives!
That's what the Singapore-based Docquity CEO and co-founder have experienced in the past.
A startup story of a healthcare networking app Docquity
It's not always about ideas.
Sometimes experiencing a hazardous situation pushes entrepreneurs to bring revolution.
A CEO and co-founder of Docquity Indranil Roychowdhury has undergone the same circumstances.
His father was hospitalized with a life-threatening situation in India. After analyzing the condition, the emergency room staff said that there is zero chance of survival.
However, one healthcare professional was not convinced so he called one of his peers in the USA.
Miraculously, they came up with the ideal treatment plan which saved the life of Indranil's father.
After that experience, Indranil and co-founders Abhishek Wadhwa and Amit Vithal wondered how real-time collaboration between healthcare professionals can save people's lives.
So, they started a healthcare networking app or an online networking platform for healthcare professionals in 2015 with the solid vision to help healthcare professionals in making better clinical decisions with effective and efficient collaboration.
And their dedication and solid mindset to transform care delivery approaches led them to seize the whopping $44M in recent series C funding.
Docquity, a community for healthcare professionals, raises $44M Series C https://t.co/o8fEBljZpe by @catherineshu

— TechCrunch (@TechCrunch) September 5, 2022
The app allows healthcare professionals to connect with each other via a HIPAA-compliant one-to-one and group chat feature.
Docquity is the most trusted online community app or platform for doctors in Asia
It is the most extensive healthcare professionals community in Southeast Asia with over 350,000 certified doctors on board.
Using the Docquity healthcare networking app, medical professionals have successfully performed almost 23,000+ clinical experience discussions.
The company's headquarter is in Singapore with almost 300 dedicated staff.
However, its tech and engineering headquarter is in India, and other offices are respectively in Indonesia, Malaysia, Thailand, Philippines, Vietnam, and Taiwan.
Healthcare networking app Docquity is elevating the entire healthcare ecosystem with its initiatives!
Docquity is not just about a collaborative system. It is an entire medical education and knowledge-sharing platform.
And here is how its new initiatives are transforming healthcare.
1. Creating learning tools
As a community platform for doctors, it has partnered with over 250 Southeast Asian medical associations, universities, and senior healthcare experts to create educational content or learning modules in the form of short video lectures.
And almost 50,000 healthcare professionals take courses from its healthcare community app every month.
Its ultimate goal is to help healthcare professionals in earning SKP/CPD/CME credits.
What's more, it also allows doctors to join the webinars of top healthcare experts which helps them in gaining knowledge of specialized topics.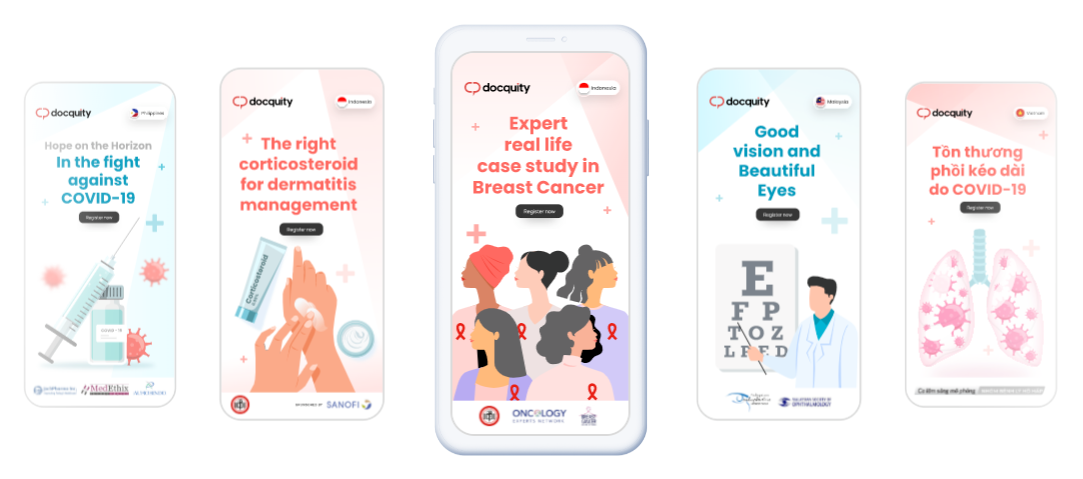 2. Online clinic
It enables healthcare professionals in performing follow-up consultations with their patients along with connecting with other healthcare professionals via chat.
3. Harnesses the true potential of the data
With large-scale medical insights and a user engagement database, it empowers doctors to make outcome-driven decisions and understand the ideal care needs of patients more comprehensively.
The next big moves of Docquity with the recent funding of $44M
Docquity is planning to expand its healthcare community platform into both existing and new markets across Asia.
For instance, the Philippines, Indonesia, and Taiwan are the existing ones.
On the other hand, UAE, Japan, Saudi Arabia, and Egypt are the ones in which Docquity is going to launch its healthcare networking app.
Last but not least, it also planning to expanding its PAP (Patient Adherence Program) in order to make health more affordable.
Future plan of Docquity. What we strongly believe
We are a healthcare-specific IT company.
We always keep our bulls-eyes open on the health tech startups who hold the same vision as us – to bring the revolution into our old-age healthcare ecosystem.
So, after analyzing the ins and outs of the healthcare community app and the solid vision of its executives and founders, here is what we strongly believe in the future plan of Docquity.
1. Scaling up the education videos with the help of USA, Canada, and UK-based top healthcare experts
2. Adding a virtual call feature to make collaboration between healthcare professionals more effective
3. Allowing healthcare professionals to access and share the patients' health data
So, if you have a similar vision to ours, know how we can empower your healthcare business vision with our 8+ years of extensive experience and technical, business, and compliance expertise!
Please note: We are not in any circumstances promoting the idea of building clone apps. The Docquity app we mentioned here is merely for the inspiration of new entrepreneurs.