How To Build A Hospital Management Software? Learn The Essentials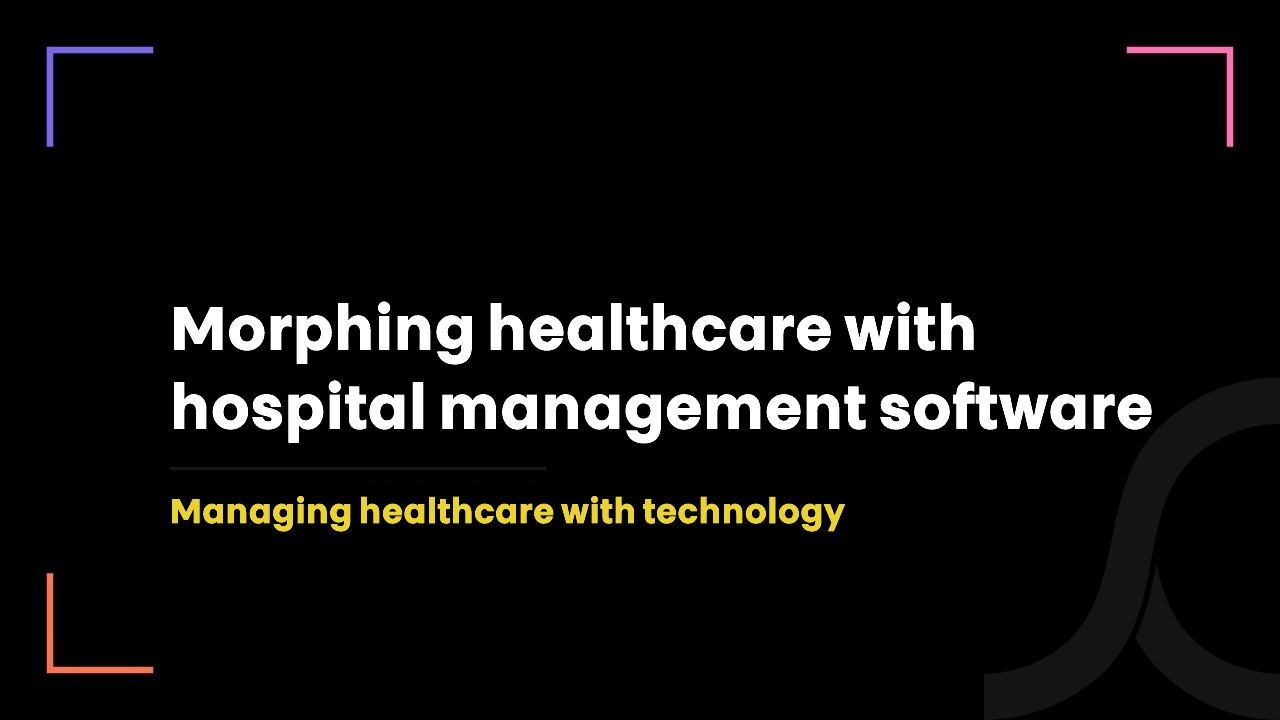 2 months ago
Just keep reading and you'll learn what all it takes to build hospital management software. 
But before we begin, just a little heads up! That demand for such systems is on the rise and will continue to increase further.
During the projected period of 2018-2026, the hospital management system is expected to develop at a CAGR of around 10.6 percent. Its income is expected to reach $560.8 million by 2026.
What is hospital management software?
Simply put, patients, appointments, doctor's schedules, prescriptions, hospital clerical management, and inventories may all be managed via software for hospital management.
Hospital management software is a software solution that is used in health care facilities, hospitals, and other medical institutions to manage and save financial, medical, and administrative data, as well as to automate work processes and coordinate patient appointments. 
However, there are certain drivers which lead hospital and healthcare settings to adopt software for hospital management systems like-
Healthcare providers are becoming more aware of digital solutions.
An increase in patient care awareness.
An increase in the public interest for better health maintenance.
Improve healthcare service quality and efficiency.
Enhance healthcare providers' revenue cycle.
Reduce operational expenses.
It is strongly advised that you use the best software for the hospital management system for your institution. As an intricate sector, it's critical to employ the correct software to increase efficiency in administration for hospitals, clinics, and physicians, as well as to provide patients with prompt service.
Take a look at the top reasons and benefits of building software for hospital management
The primary data and management source that aids in the administration of all clinical administrative and medical-related difficulties is your hospital management software.
As a part of the healthcare IT industry for the past decade, we felt this time to go on the ground and get some reviews from the healthcare experts, and here's what we learned regarding the top reasons for creating software for hospital management. 
The need for more specialized solutions
Staying among the game of regulatory compliance
Need to outgrow & get updated systems
Create smooth functioning with integration
On-site desktop clinical management systems are unreliable/ poor at customer support
The need for paperless organization
Create streamline billing
Increase efficiency & save time
The benefits of building software for hospital management are as follows-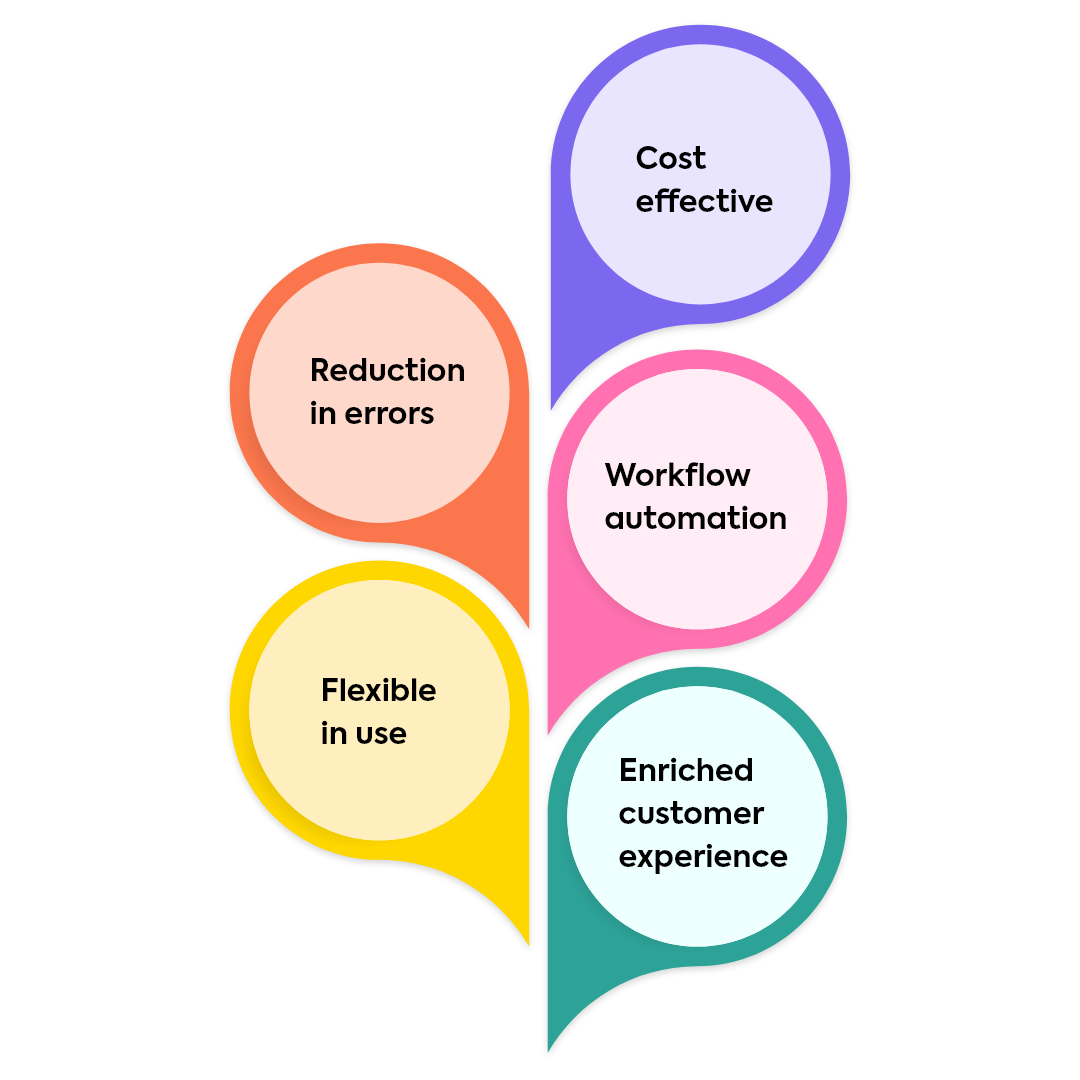 When you build a cloud-based software for a hospital management system, it keeps all the data in one place allowing doctors and concerned parties to check it whenever a patient needs it. This also assists physicians & hospitals to make diagnoses without the hassle. 
Electronic health records, a collection of electronic data on each patient, are interacted with software for hospital management systems. This means that the clinic administration system has access to the patient's medical records.
We make sure your custom hospital management solution is designed so that only authorized individuals with their own given ID may access it.
Because we tend to make every software made in healthcare compliant with the country's regulation- be it HIPAA, PIPEDA, or PHIPA.
As it practices automation which reduces the number of needed employees for manual tasks like report generation, insurance claim submissions, or performing billing procedures.
Work process automation reduces the possibility of human error since it requires less human intervention. This increases the hospital's mobility and promotes a smooth functioning environment.
Using hospital management software reduces or we can say zero's down on the burden of carrying out repetitive administrative tasks. Saving lots of wasted man-hours which can be directed towards something better & overworked employees.
One of the biggest advantages of it is that a small, middle-sized, and large healthcare setting can easily implement the solution. Also, with custom-based solutions, you can add features as you grow.
Enriched customer experience
It improves the customer experience by allowing patients to make appointments online, charge online, and sign permission forms digitally. Such software also makes physicians' and staff's jobs easier, giving them more time to interact with their patients on a more personal level.
Types of the hospital management software
1. Hospital inventory management software
Efficient inventory management is essential for hospitals in order to not run out of medical goods and items. Inventory management software helps you track medical supplies and streamlines the inventory workflows that save time and operational costs.
2. Hospital bed management software
Paper-based bed management is a complex and tedious process as it involves constant monitoring of the intake and discharge of patients. Hospital bed management software automates some of the tasks along with allowing you to analyze the real-time availability of the bed.
3. Hospital schedule management software
Traditional schedule management is full of hassle and miscommunication that sometimes results in poor patient experience and burnout of healthcare professionals. But scheduling software automates the entire process in a faster, more accurate and efficient manner.
4. Hospital patient management software
Patient management software enables you to elevate your care approaches without compromising costs and time. It helps you automate and track patient information, prescription, diagnosis and other information. This also helps you in reducing the healthcare professional workflows.
5. Hospital policy management software
Effective policy management is the most important task to thrive as a healthcare organization. Policy management software allows you to create, communicate and maintain policies within your hospital that ensure operational efficiency and safety of patients and care providers.
6. Hospital parking management software
Parking also generates revenue for healthcare organizations. Thus, it's essential to manage parking areas in an efficient and profitable manner. The software solution allows you to optimize your parking space and gives you more flexibility and scalability.
7. Hospital asset management software
It makes asset management faster and simpler for hospitals. The software allows you to track medical equipment and machinery in real-time, efficient and cost-effective ways.
8. Hospital supply chain management software
A streamlined medical supply chain is essential in order to avoid care delays and reduce operational and labour costs. Healthcare supply chain software not only makes it efficient, faster, and cost-effective but also reduces errors and operational time.
9. Hospital pharmacy inventory management software
Make your hospital pharmacy 10X faster and more efficient. Inventory management software allows you to keep track of the inventory and automates a repetitive task that directly improves ROI and overall revenue.
10. Hospital claims management software
A claim management software speeds up the claim processing and reduces operational costs and errors. It automates numerous tasks such as claim submission, monitoring, patient intake and output, data validation, and billing process that saves time and resources for the hospital.
Core features of a custom hospital management software that we offer for the smooth running of a hospital
As we identified key functionalities, competition, and technical solutions, these features offer maximum value to your institution.
1) Electronic health records
EHR permits patients' data to be shared with other providers like laboratories or pharmacies, and it provides both patients and doctors with access to the patient's medical history, lab results, treatments, e-prescriptions, and appointment scheduling directly in the program.
Hospital management software enables the construction of templates for each healthcare specialization, such as a dentistry clinic or a hospital. As a result, during each appointment, a doctor will have all of the essential forms to fill out. With this, a doctor can make notes directly into the system.
2) Billing
With clinical automation, you can monitor & manage finances. Taxes, income, expenses, and patient bills are all examples of financial processes. A big plus feature would be automated treatment cost estimation and patient payment tracking.
Integrating with insurance claim systems, doctors do not need to go through all the paperwork to get imbursed for their services. All they need is the patient's insurance ID and treatment details.
A patient on the other hand will be able to download or print a list of all services delivered as well as the associated costs.
3) Scheduling appointments
Patients should be able to view available time slots, make an appointment with a doctor, and get updated if any more slots become available. Integrate or create a calendar so that patients and physicians may see a doctor's daily schedule and available time slots in appointment scheduling programs.
A reminder or SMS will be issued to both the patient and the doctor prior to a planned appointment.
Doctors are provided with a schedule beforehand so that they can plan better and avoid crashes, and avoid long waiting lines for patients.
4) Inventory management
A hospital cannot afford any sudden shortages of medical supplies. Custom hospital management software assists medical personnel in monitoring supply and calculating how many items are in store as well as when the next restocking is required.
Additionally, inventory management aids in the monitoring of medicine expiration dates.
5) Telemedicine
Observing a major rise in recent times, telemedicine has gained quite an eye when it comes to delivering care in non-emergency situations, general healthcare consultation, & remote patient monitoring.
No more waiting in long queues for minor health issues.
You must read: White-label telemedicine mobile/web app 
6) Insurance integration
Healthcare in North America is highly dependent on insurance claims management. Insurance service integration enables patients to input their insurance information online prior to seeing a doctor. The program would be able to record and maintain the patients' insurance information with the aid of an integrated module.
And for doctors to get imbursed where healthcare is managed by the government in a country like Canada.
7) Treatment planning
A doctor may enter all of your symptoms and then choose the best diagnosis and therapy for you. Doctors may now treat patients more effectively because of the internal knowledge database of treatment outcomes.
8) Lab & Imaging
When the results are ready, they are pinned to a patient's profile, generally in PDF format, and software alerts both the doctor and the patient. Both physicians and patients can view lab results at any time. The best to deliver lab results.
9) E-prescribing & pharmacies
By the process of executing automation & workflow integration with pharmacy management systems (PMS), we make sure that your software is well-equipped with delivering medication, and doctors can make e-prescriptions to patients.
Ready-made vs. custom software for hospital management systems - Go long, go custom with our healthcare IT experts!
Healthcare facilities and hospitals have a proclivity to expand because they frequently attract outside funding.
Thus we evaluate your requirements, design software architecture accordingly, and design software in the most user-friendly and effective method for their medical personnel. 
Although, ready-made software may be faster to launch and way cheaper. They may include features that may be useless for your hospital's operations. And on top of that, you do not have the option to customize leaving you with financial wastage & limited functionality.
We are an Ontario-based healthcare IT-focused company delivering compliant & efficient custom hospital management software solutions.
And we would be more than happy to help you build one to make the healthcare system, & hospitals a better place.