Hospital Management Software: Features, Pricing & Architecture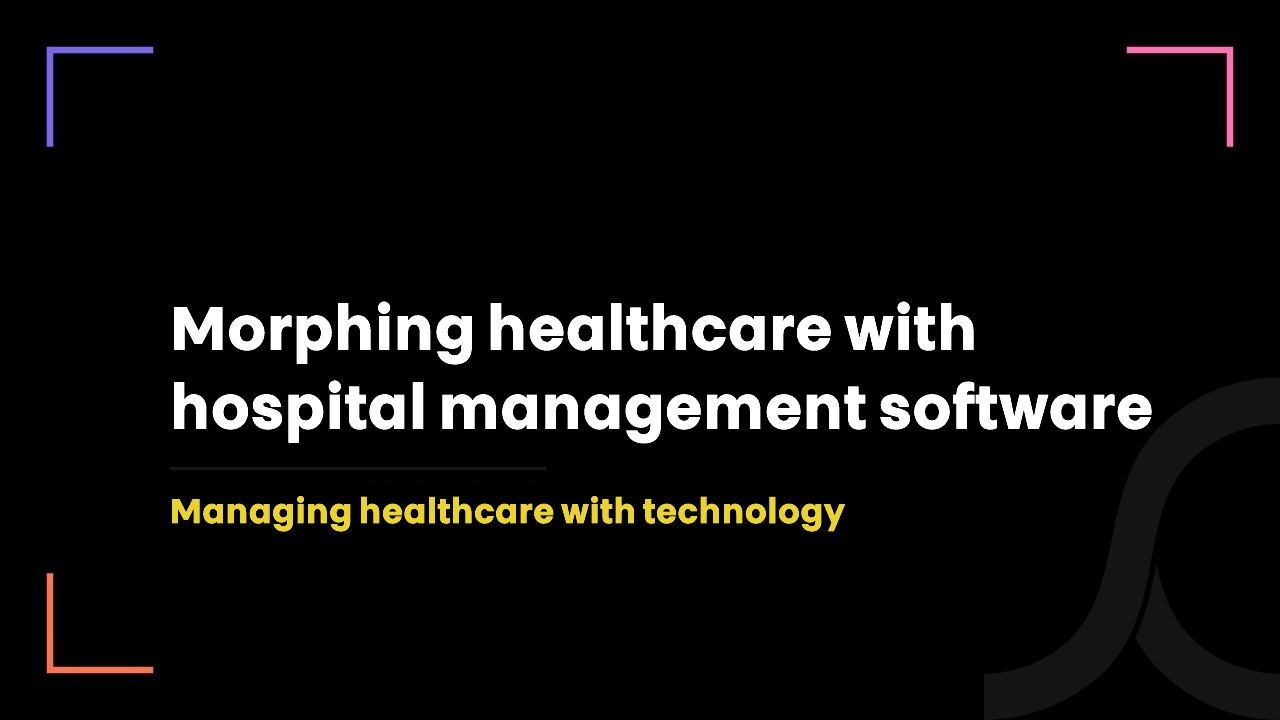 1 month ago
Based in Ontario, we are a healthcare IT company.
For 8+ years, we have been proactively working in the North American healthcare market.
We have an ideal solution for hospital management software.
And in this blog, we have shared everything about it!
A Quick Overview of Our Solution for Hospital Management Software
It's a ready-to-use solution that you can customize as per your unique needs.
Your unique needs may include,
Features
Functionalities
Workflows
Branding
Compliance
Usability
Apart from that, it's a web-based hospital management software.
Meaning, you can use our solution from any device, any browser.
To understand it better, explore the real-screen images of it.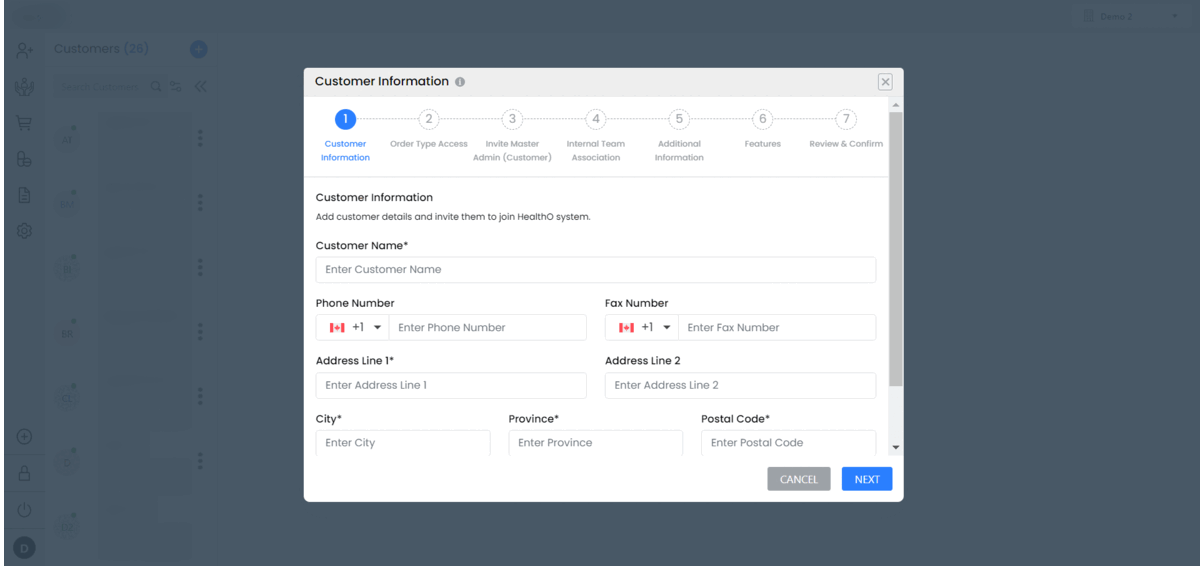 The Highlights of Our Hospital Management Software Solution
There are multiple hospital management solutions available in the market.
But we bet you!
That you won't find functionalities (like our solution) in any of them.
So, let's explore it!
It's HIPAA, PHIPA, and PIPEDA-compliant software for hospital management.
There is full freedom over customization.
It has multi-user architecture.
It comes up with no-code capabilities.
You can integrate it with any of your preferred EMR/EHR, LIS, PACS, etc.
It has a user-friendly interface.
It is built by the healthcare-focused IT team (who hold a combined 300+ years of experience).
The Architecture of Our Hospital Management Software Solution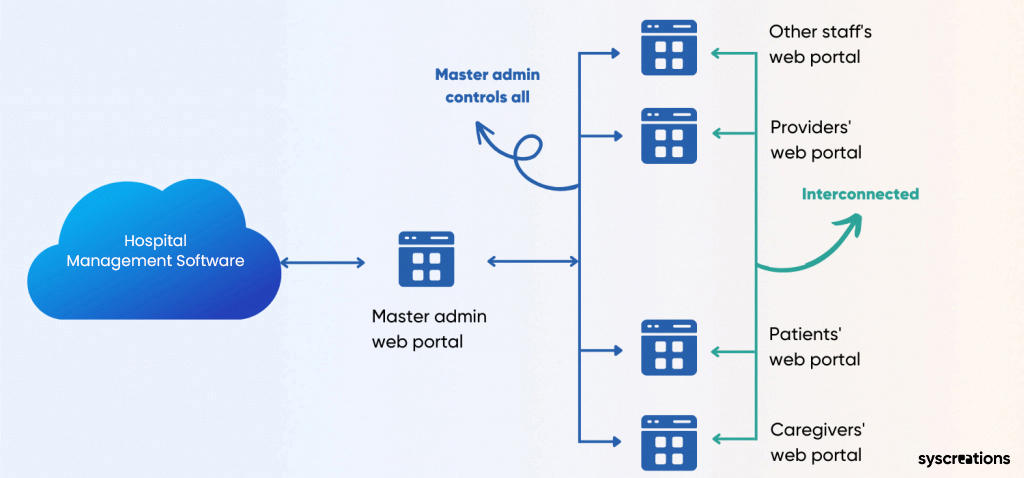 It has multi-user architecture.
That means, there is a separate portal for your internal and external users.
It may include your hospital staff, pharmacists, patients, vendors and their teams.
This architecture lets each user perform their day-to-day task from their own separate web portal.
As a result, it helps you in optimizing both clinical and administrative workflow, and at the same time saves operational time and cost.
This makes our solution, not just software but an entire ecosystem!
What are the No-Code Capabilities of Our Cloud-Based Hospital Management Software?
This is something that makes our solution the best hospital management software.
No code means you can configure the software workflow at your convenience.
The best part is, there is no coding knowledge required!
To get a more sense of it, let us give you an example of the no-code checklist maker (one of the features of our solution).
This feature helps you to create any type of checklist for your hospital management.
It may include,
Patient onboarding and discharging
Inventory and asset management
Patient data recording
Document management
Contract management
Patient follow-ups and other activities
To create these checklists, you just need to perform 6 simple steps.
In the first 5 steps, you have to add your preferences.
Once you have done it, the last step is to review and confirm those preferences.
That's it.
Because of no-code capabilities, this entire process takes less than 5 minutes!
For a better understanding, the following is the step-by-step guide to it.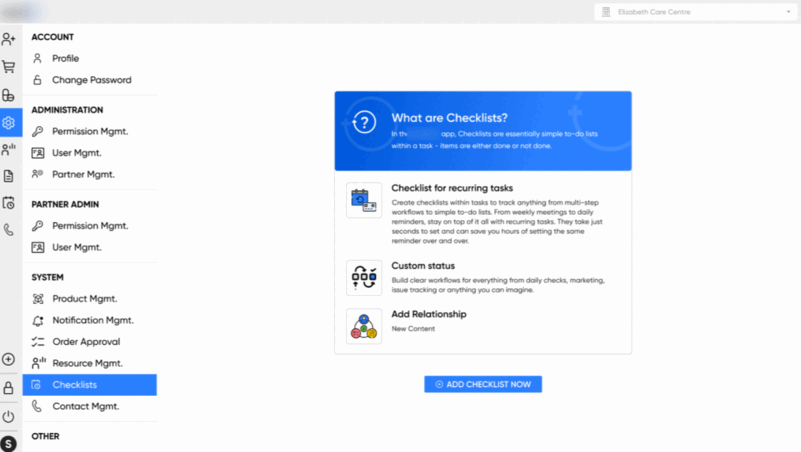 The Pricing Model of Our Hospital Management Software Solution
With us, you don't have to pay on a monthly or yearly basis.
Because such a pricing model never gives you a high ROI in the long run.
At the same time, it doesn't deliver any value at all.
Here, you just have to pay a one-time fee.
No packages. No add-ons. No plans. No hidden cost.
You'll pay only for what you need!
And with that you'll get benefits like,
Usage rights for the lifetime
You can add an unlimited number of internal and external users.
We'll host it on your own server.
You'll get your own branded software.

Top 10 Features of Our Hospital Management Software
Due to several features available, we have listed the most unique ones here.
But if you want to explore more, you just need to fill up the contact form.
We'll reach out to you within 2 to 4 hours and give you a live demo of hospital management software.
1. Create patient, provider, and vendor profile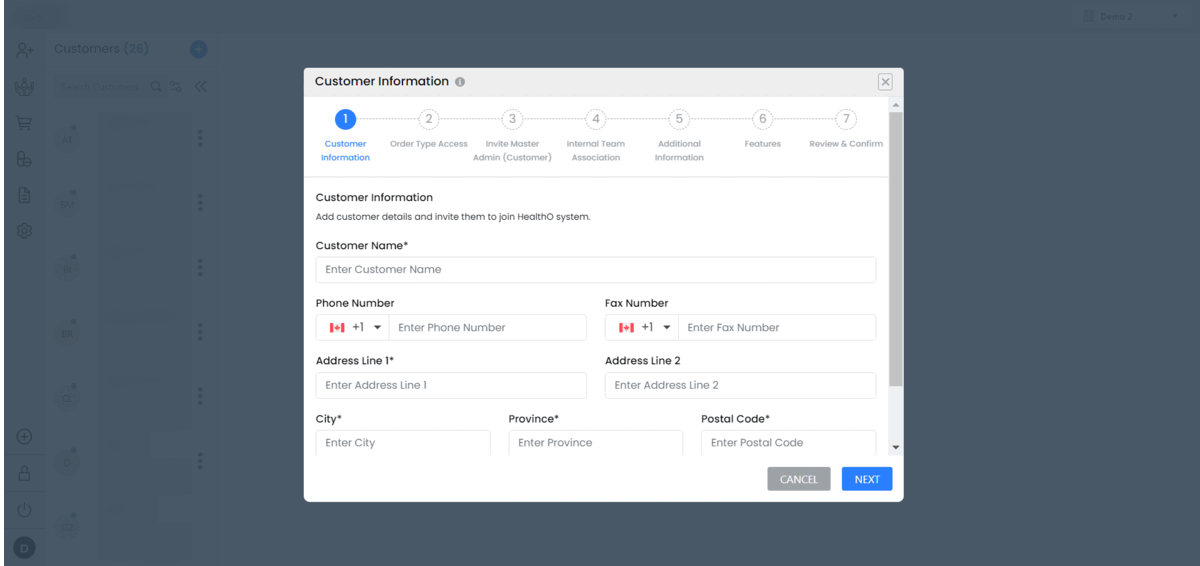 2. Patient and internal & external team management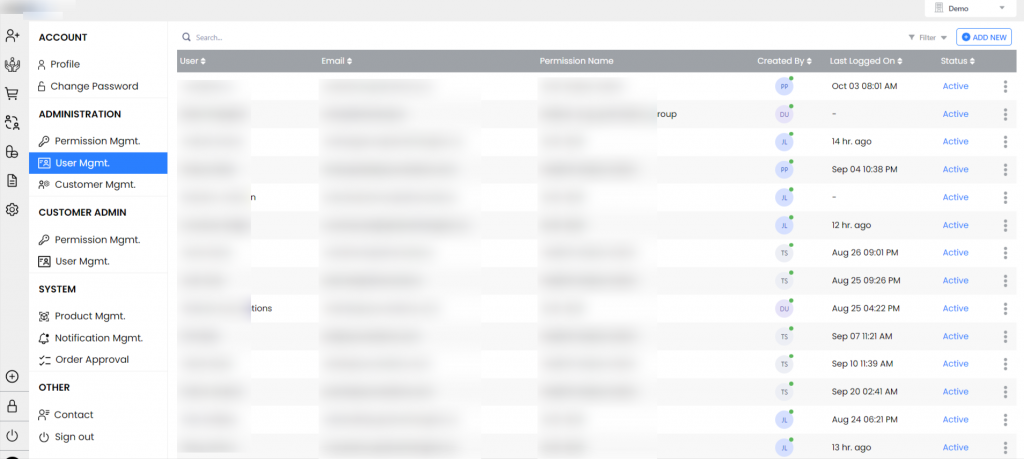 3. HIPAA compliant chat feature for internal and external users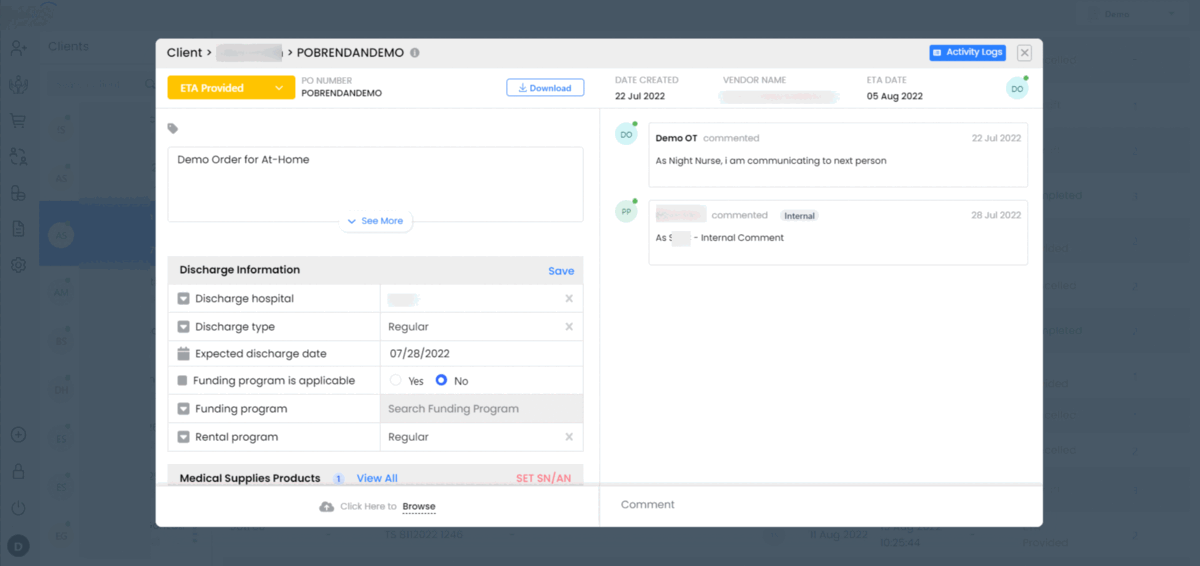 Read our complete guide on: HIPAA compliant texting app
4. HIPAA compliant document management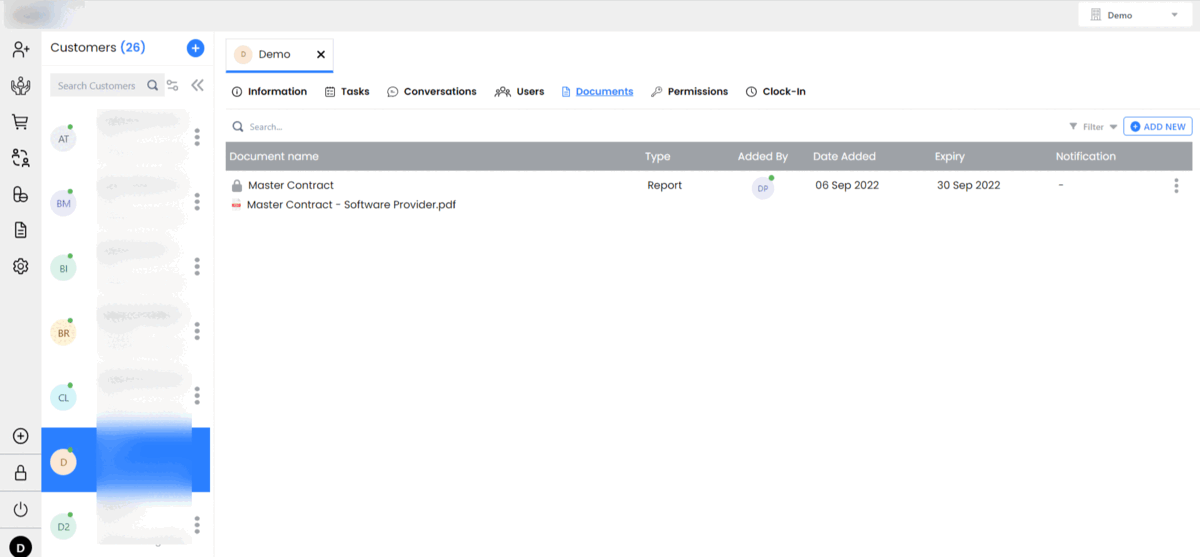 5. Create and manage the task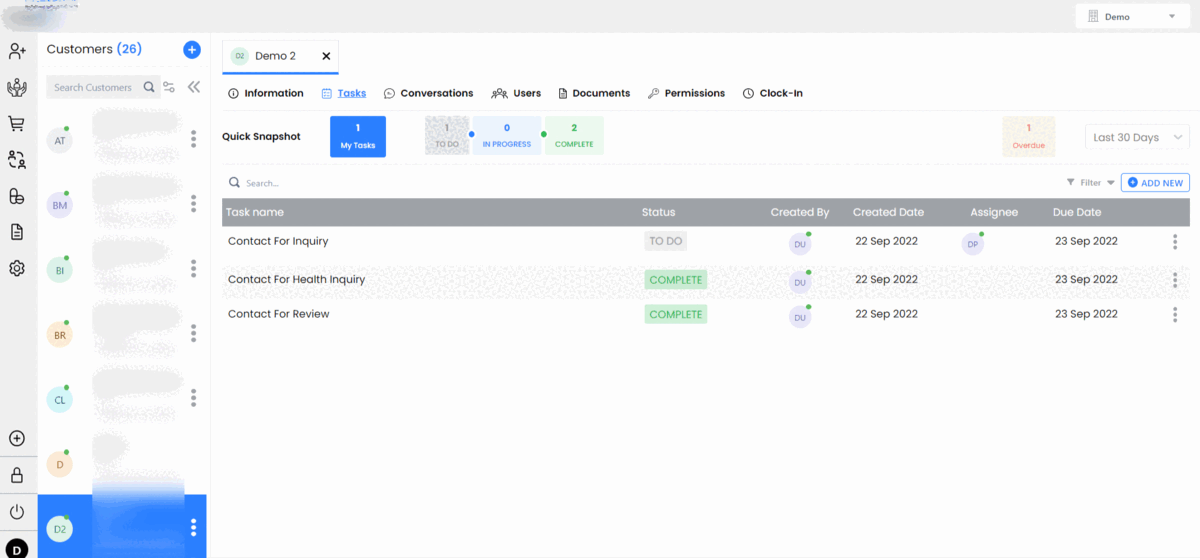 6. User permission management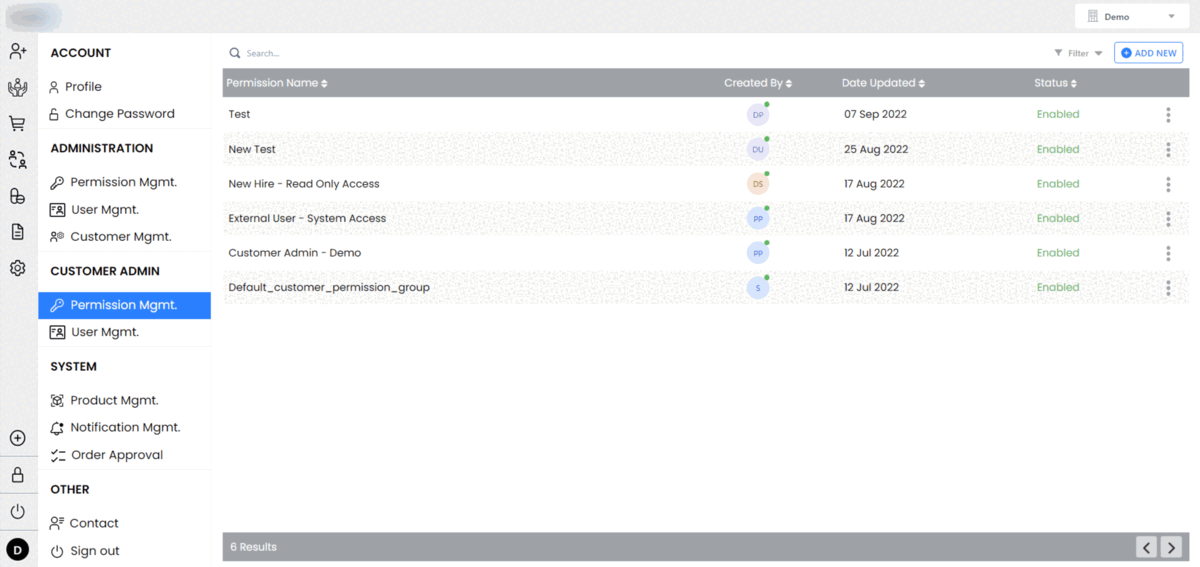 7. Notification management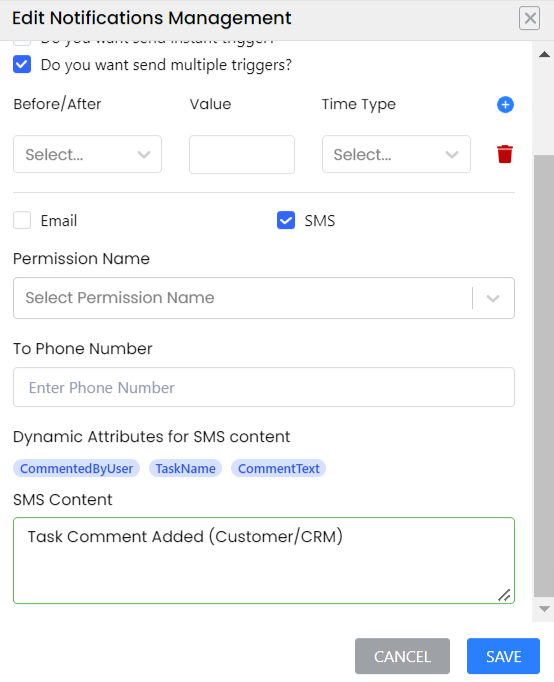 8. Daily, weekly, monthly and yearly checklist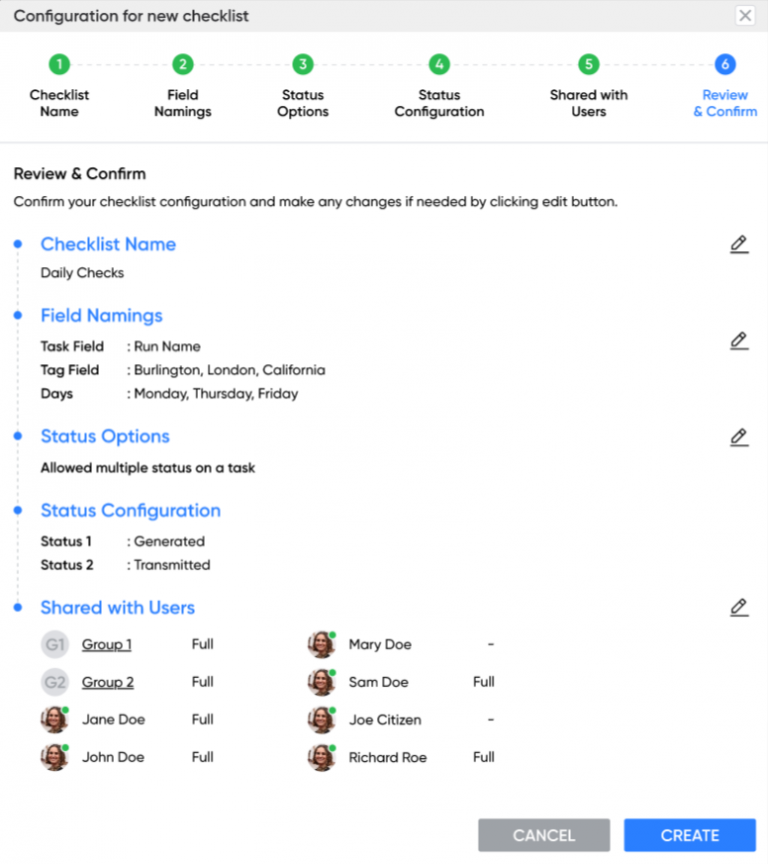 9. Inventory management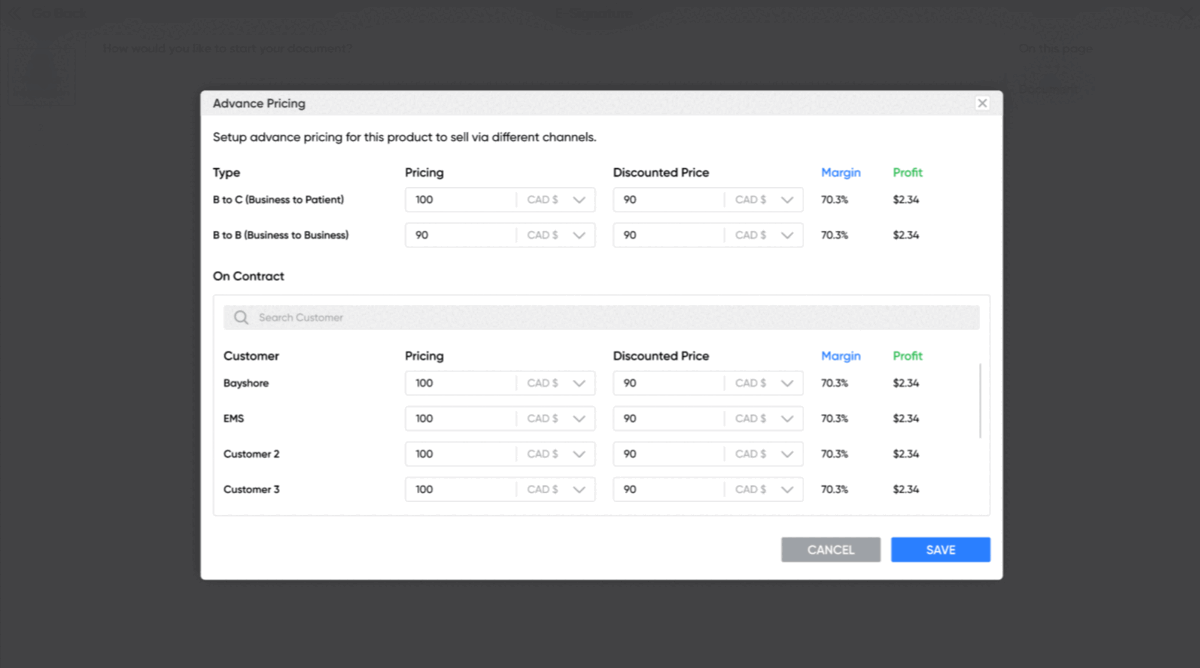 10. Warehouse management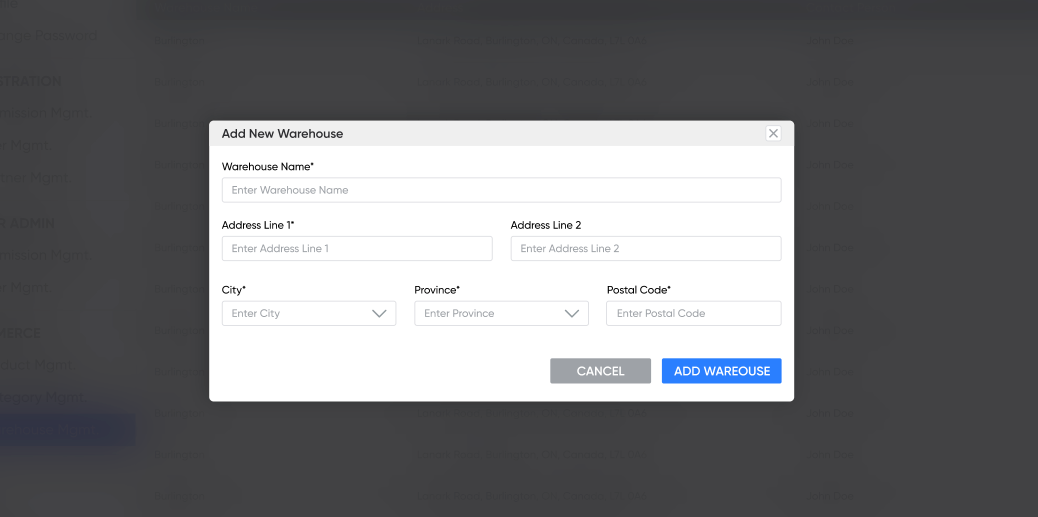 Top Reasons to Implement Software for Hospital Management
The primary data and management source that supports all clinical and administrative-related difficulties is – hospital management software.
It not just helps you in streamlining workflows but also lets you focus more on the patient care experience.
As a part of the healthcare IT industry for the past decade, we felt this time to go on the ground and get some reviews from healthcare experts.
And here's what we learned regarding the top reasons for implementing software for hospital management.
The need for more specialized solutions
Staying in the game of regulatory compliance
Need to outgrow & get updated systems
Create smooth functioning with integration
On-site desktop clinical management systems are unreliable/ poor at customer support
The need for paperless organization
Create streamlined billing
Increase efficiency & save time
The Perks of Having Software for Hospital Management!
When you have a cloud-based hospital management software, it keeps all the data in one place allowing doctors and concerned parties to check it whenever a patient needs it.
This also assists physicians and hospitals in making diagnoses without the hassle.
Electronic health records, a collection of electronic data on each patient, are interacted with.
This means that the clinic administration system has access to the patient's medical records.
As it practices automation which reduces the number of needed employees for manual tasks like patient management, document management, contract management, and the list goes on and on.
It reduces the possibility of human error since it requires less human intervention in each task.
This increases the hospital's mobility and promotes a smooth functioning environment.
Hospital management software reduces zero's down the burden of carrying out repetitive administrative tasks.
Means, it saves lots of wasted man-hours which can be directed towards something better & overworked employees.
One of the biggest advantages of it is that a small, middle-sized, and large healthcare setting can easily implement this solution.
Since our solution comes up with customization flexibility, you can add any features as you grow!
Enriched customer experience
It improves the customer experience by allowing patients to make appointments online, charge online, and sign permission forms digitally.
This software also makes physicians' and staff's jobs easier, giving them more time to interact with their patients on a more personal level.
The Top-Notch Use Cases of Hospital Management Software Solution
The use cases of our solution are limitless.
Thus, we have listed some of the most common ones here.
1. Hospital inventory management
Efficient inventory management is essential for hospitals in order to not run out of medical goods and items.
The inventory management feature helps you track medical supplies and streamlines the inventory workflows that save time and operational costs.
You must also explore our - Hospital inventory management software
2. Hospital bed management
Paper-based bed management is a complex and tedious process as it involves constant monitoring of the intake and discharge of patients.
Our solution automates some of the tasks along with allowing you to analyze the real-time availability of the bed.
3. Hospital schedule management
Traditional schedule management is full of hassle and miscommunication that sometimes results in poor patient experience and burnout of healthcare professionals.
But our solution streamlines the entire process and makes it faster, more accurate and more efficient.
4. Hospital patient management
With our ready-to-use solution, you can elevate your care approaches without compromising costs and time.
Because it helps you track patient information, prescription, diagnosis and other information.
This also helps in reducing healthcare professional workflows.
5. Hospital asset management
It makes asset management faster and simpler for hospitals.
The hospital management software allows you to track medical equipment and machinery in real-time, efficient and cost-effective ways.
6. Hospital supply chain management
A streamlined medical supply chain is essential to avoid care delays and reduce operational and labor costs.
Our solution not only makes it efficient, faster, and cost-effective but also reduces errors and operational time.
7. Hospital pharmacy inventory management
You can make your hospital pharmacy 10X faster and more efficient.
Our solution also allows you to keep track of the pharmacy inventory and automates a repetitive task that directly improves ROI and overall revenue.
How Can You Acquire Our Solution for Hospital Management Software?
The process is very simple.
Step 1: Fill up the contact form.
Step 2: We'll connect with you over video call in less than 4 hours.
Step 3: We'll give you a live product demo and its cost.
Step 4: If you have customization needs, we'll listen to it and provide time and cost estimation.
Step 5: Our in-house development team will customize the product.
Step 6: Once it is done – we'll perform a compliance audit and QA testing.
Step 7: After that, we'll give you a live working demo of the customized product.
Since the solution is ready, the customization process will only take a few days.