Wait Time Tech Startups (Medimap, EmergConnect) Raising Funds: Build Clinic Marketplace with Wait Time Tech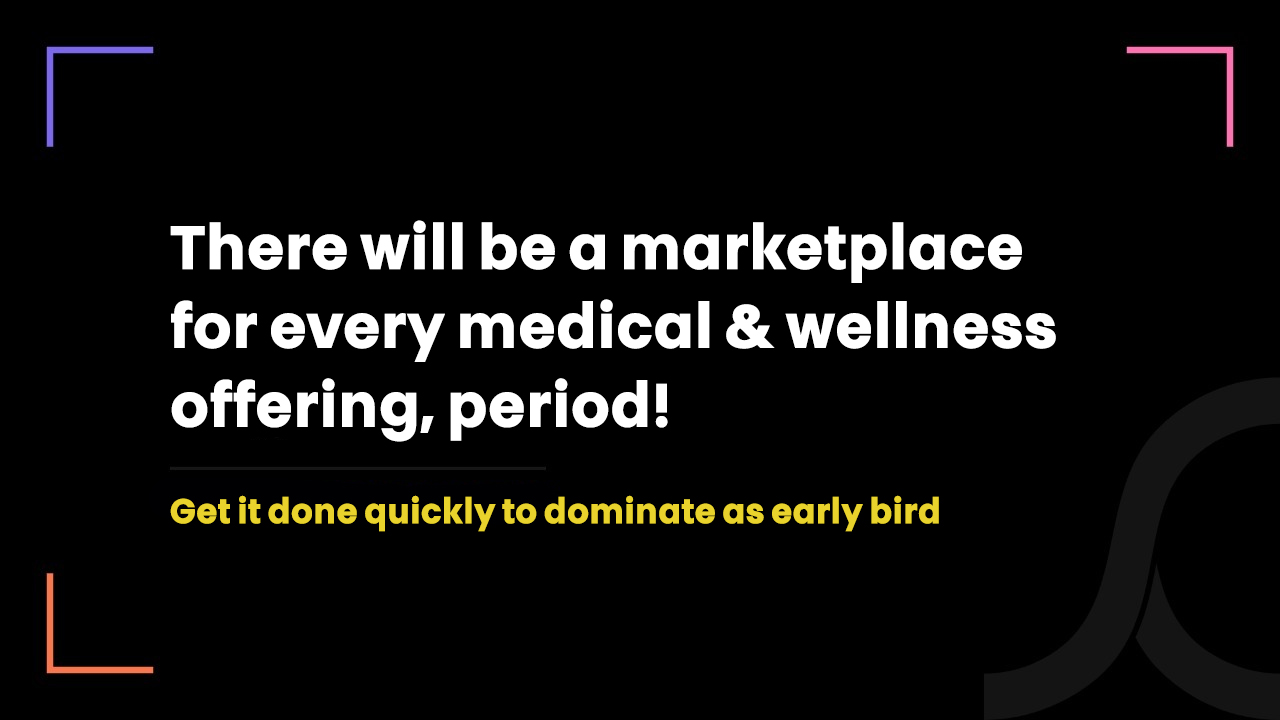 2 years ago
We have been asked several times - after telemedicine, what's next for healthcare?
And every time we smile and reply, marketplace is the future! Marketplace for telemedicine, marketplace for pharmacies, marketplace for caregivers, marketplace for walk-in clinics, marketplace for everything possible in healthcare and wellness!
You must be wondering how we are so sure about the future of healthcare!
Well, look around you. Almost all healthcare startups are directly or indirectly adopting the marketplace models. They, with cutting-edge technology, connect healthcare seekers with healthcare providers!
Most recent shining star is Medimap - a Vancouver-based health tech startup - that enables patients to search all nearby walk-in as well as virtual clinics, compare several providers and book a virtual or in-person appointment using a robust digital platform.
What extra it provides is a wait time of every clinic to make sure patients don't have to wait and stress out when they reach a walk-in clinic.
Medimap and its latest funding round must be an inspiration for you if you are planning to build a marketplace of walk-in clinics.
Our other useful resources:
Understand the concept of the marketplace: How does a clinic marketplace work?
Well, in any kind of marketplace, there are 3 major users - service providers, customers and admin.
Talking about the marketplace for clinics, these 3 major users are clinicians, patients and admin of the marketplace.
Roles of clinicians:
Clinicians list out their clinics or healthcare services on a marketplace with every detail of offerings, fees, insurance, time, address, contact details etc.
Roles of patients:
Patients who are seeking healthcare services search for suitable clinicians based on several criteria such as location, timing, fees, accepted insurance etc.
Once they find the clinic that meets their expectations, they can book an in-person appointment. If that clinic provides virtual care, patients can also book appointments for virtual care.
At the end of each in-person or virtual consultation, patients need to pay the fee as per guidelines.
Roles of admin:
Admin makes sure that the marketplace works in a seamless manner and does not show any error. He has the authority to delete any profile of patients or clinicians. Most importantly, he solves all technical and business queries of patients and clinicians.
Why are people finding the clinic marketplace very useful?
Every well-developed marketplace for walk-in clinics is the one-stop shop that helps patients to access all types of community healthcare services.
According to the founder and CEO of Medimap, Canada has the largest network of walk-in clinics. But it is a super fragmented system.
Patients always have to check the availability of walk-in clinics in person or on the call which is a time-consuming, tedious and frustrating process at both patients' and clinicians' fronts.
Many times, patients need to check the websites of each walk-in clinic to collect information in detail.
In other words, patients don't have any easy medium to find all nearby clinics in a single shot and compare all.
Here is where the marketplace for clinics comes into the picture. It offers unprecedented power to patients to find nearby clinics, compare all clinics and book appointments with a preferred one.
Indeed, the idea seems very simple. But it addresses the exact needs of the patients and that's why it is quickly getting popular among patients.
How does hospital wait time app work in a clinic marketplace?
The Canadian healthcare system is notorious for long wait times. Patients do always have fear of being a victim of long wait times and do not receive care on time.
To know the wait time of a walk-in clinic, patients prefer to call clinics and ask for wait-time which is again a time-consuming process for clinics to answer the same thing to every patient.
Thus, the more rational idea is to implement a hospital wait time app in the walk-in clinic marketplace and enable patients to easily know the real-time wait time of each clinic.
But the question is how do we measure the wait time of the clinic?
Well, there are two major ways - manual data entry and an automatic algorithm-based system.
The first option is the easiest one but isn't efficient. Here, clinicians have to manually enter the wait time at regular intervals which we never promote as it does not provide any value.
But the second option - an automatic algorithm-based system - is the best one. Here, the sophisticated algorithm keeps analyzing upcoming booked appointments, no-shows and cancelled appointments of every clinician working in the healthcare setting and estimates the wait time.
Using AI and machine learning techniques, we can even make it estimate the wait time of the future!
Another wait time tech startup EmergConnect recently raised $350K
As per the report published by Betakit, a Waterloo-based healthtech startup named EmergConnect recently raised a whopping $350,000 CAD for its wait time tech specifically engineered for ER.
The startup has classified its successful funding round as an all-equity, SAFE, pre-seed investment round.
The financial round was led by Loyal VC, a global startup index fund and other investors included Maple Leaf Angels and Front Row Ventures.
EmergConnect has a mission to revolutionize emergency care. It provides a mobile platform that enables patients to get personalized and individual predictions for how much they will be supposed to wait in ER.
Patients can access the EmergConnect app from home, clinic and even virtual care settings.
It is worth mentioning that EmergConnect does not only help patients. It also offers a web app for clinicians to access all useful patient information, clinical predictions and automates other systems without the need for other 3rd party integrations.
Ron Galaev founded EmergConnect during the pandemic in 2020. He is anticipated to launch his flagship product in the upcoming months. (On the EmergConnect website, they have mentioned it's a stealth startup as of now!)
Galaev will use this cash injection to launch the EmergConnect product in Ontario and Canada most broadly. The team will also utilize this fund to make the product more feature-rich and advanced.
How can you make money with the clinic marketplace with hospital wait time app idea like Medimap?
There are several revenue streams you can utilize to make more money with your clinic marketplace idea.
And that's what we suggest. You must figure out as many revenue streams as possible to quickly reach the break-even point and start making a profit.
What we also suggest is to list out all revenue streams before going for clinic marketplace development as your platform must have features around revenue streams.
Following are the top revenue streams all major healthcare marketplaces are capitalizing on.
You can charge a fixed listing fee to clinicians interested in listing out their clinics on your platform to gain more clients.
Medimap charges a fixed monthly fee to clinics listed on its platform. This fee is only a fraction of what clinicians can make through the marketplace.
You can charge a certain percentage of revenue clinics - listed on your marketplace - generate through your platform. This is a more practical way to make money while not disappointing clinics listed on your marketplace.
Looking for tech, business & compliance support to build hospital wait time app?
We're an Ontario-based healthcare-focused IT company - have been specifically serving the Canadian and US healthcare markets for more than 7 years.
What makes us different is our healthcare-specific knowledge and our healthcare-specific resources.
Our teams include Canada's some of the sharpest minds. From healthcare app developers to designers, business analysts and compliance specialists, we have experts capable of solving all of your technical, business and compliance challenges.
All of us have a very successful career in the healthcare IT industry and we are proud of being one of a kind healthcare IT company.
We have achieved tremendous success in the field of healthcare digital solutions and technologies. But most importantly, our healthcare clients have achieved more than us!
Because we don't serve you with any service. We serve you with our knowledge and experience!