How Our Virtual CTO for MedTech Startups Can Fuel Your Startup Growth by 10X?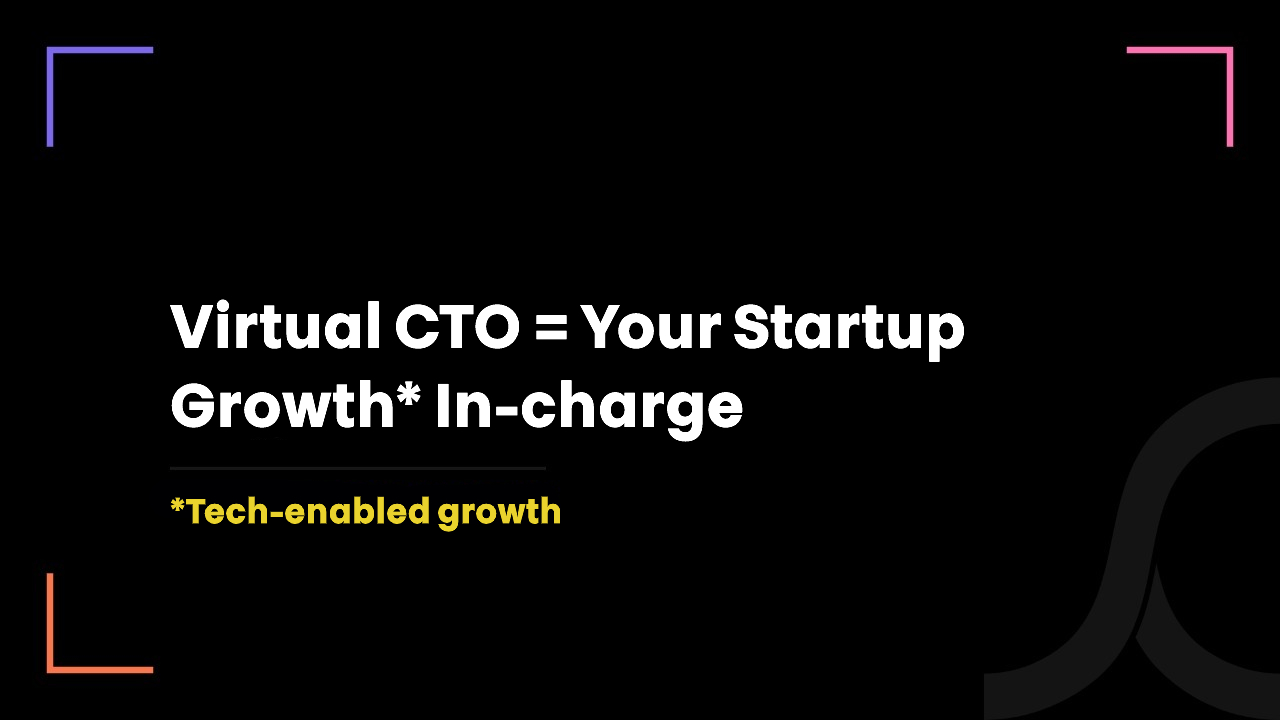 2 years ago
Working with healthcare technology has always been challenging.
Why?
Well, none of the technologies originally emerged for the healthcare industry.
We have to customize it or sometimes use it as it is but with a unique approach to actually use technologies in the healthcare sector.
For example, IoT was first used in the Coca-Cola Machine. But we made it very mainstream technology in the healthcare sector.
In this era, almost all modern medical devices work on IoT technologies.
Healthcare CTOs are always responsible for such exploration of technologies and making each useful technology healthcare-friendly.
Be it a healthcare startup or Coca-Cola company, CTOs always drive growth and infuse innovation to solve age-old problems technologically.
So, if you are a medtech startup and looking for a virtual CTO, we can help you a lot. 
Our other fun and valuable resources:
Who are our virtual CTOs for medtech startups?
They are experts in what they are doing.
They have 7+ years of experience working with healthcare technologies.
They become part of your team but do not burden your startup.
They work with your team and achieve things with technologies.
They know which healthcare technology works best and where.
They prioritize healthcare compliance over everything.
They never compromise with value and usability.
They are local Canadians, having on-ground knowledge of healthcare markets.
They have extensive knowledge and experience working on healthcare app, software development.
They always define risks and prepare risk mitigation strategies.
They provide plans, strategies, consultation, and even implement things by themselves.
The most luxurious thing they offer to you is peace of mind!
The roles our virtual CTO plays for the growth of your healthcare startup
To give you a better idea, let us define our CTO roles as per different stages of your healthcare startup lifecycle.
Stage 1: Idea Validation in Discovery Phase
When you only have a great idea but are not sure if it is technically feasible, if feasible then what's next and most importantly how to technically achieve it.
Our virtual medtech CTO assesses your idea and plans for a tech foundation on which you will build your successful health tech startup.
Technical feasibility study
CTO will evaluate whether it will be ever possible to give life to your healthcare startup idea. And for that, he carries out a detailed technical feasibility study.
This study includes what to achieve and different possibilities to achieve it using different technologies.
It also includes the most efficient technologies to achieve your healthcare startup idea as well as the potential risks and how to mitigate each risk.
Once CTO knows the idea you have is technologically feasible, he will try to fine-tune it with innovations. He aims to make it more innovative and creative in the form of technology.
In other words, he finds out different technologies which can take your medtech startup idea to the next level.
Here comes the first execution part. Keeping budget and compliance as top priorities, CTO will plan MVP development of your healthcare digital solution.
For MVP development, he will work with developers to make implementation paths clear and easy for them.
The outcome would be a digital solution with basic and useful features to test it in the real market for collecting user feedback and testing the product.
Stage 2: Early Stage Startup
Upgrading Your Healthcare Digital Product (App/Software)
Once MVP runs successfully in the market, CTO will plan for its upgrade. He is now ready to create app architecture based on cutting-edge technologies.
He works with the development team to add custom features working on different technologies but these technologies are already pre-defined by him in stage 1.
Stage 3: Reaching Product-Market Fit
As you expand, your technology needs become more common and complex. Time for CTO to be more engaged in your startup's tech infrastructure.
IT Infrastructure Management
As you grow, your IT infrastructure also grows and achieves a certain mark of complexity.
Be it server, cloud, data storage, APIs, everything needs to be managed and make sure it is capable to withstand increasing user footprints.
CTO here remains very active and always ready to go the extra mile to keep IT infrastructure up and running on the latest updates.
If needed, he suggests upgrading the IT infrastructure with a proper study and execution plan.
Ensuring Security of the Product
With your product getting mature in terms of features and user base, several new security issues may pop up.
CTO carries out different technical security audits to discover security vulnerabilities.
If there are security vulnerabilities, CTO plans to eliminate those technical security gaps and make sure your product has adequate technical security measures.
Stage 4: Growth
Once you achieve success with the product you have always been dreaming of, you always wonder what's next!
Developing the Product Vision
CTO makes the product ready for the next 5 years with his vision. He prepares the long-term plan for the product feature rollout. He facilitates you to own the future-ready product working on space-age technologies.
Launching New Advanced Features
To keep dominating the market, you need to keep rolling out advanced features around user needs.
CTO now shifts his focus on rapid but risk-free feature launches to expand your already large user base.
Ensuring Competitive Advantage
CTO utilizes cutting-edge technologies to make your product more user-friendly, advanced and affordable but profitable than your competitors to gain a competitive advantage.
We recently helped telehealth startup from ashes to glory with tech consultation, development, compliance and integration
An Ontario-based telehealth startup approached us with an idea. That's what they only had and that was enough!
They wanted us to guide them through technical compliance, workflows, development, and health system integration.
And like always, we did it exceptionally well.
But how? Well, the technical team led by our CTO started off with the discovery phase.
We figured out the best technologies for his telehealth platform. To be specific, we decided to build a cross-platform product using Flutter to keep his capital cost low.
To keep his operating cost low, we used WebRTC for the web version of his telehealth platform as WebRTC is a free video calling framework.
We later filled every technical security gap and made the product compliant with all technical regulations of compliance laws.
Our top priorities were a scalable and secure platform and we justified it.
Lastly, we did the most difficult part of any healthcare IT project - system integration. We integrated EMR/EHR with his telehealth platform while meeting all interoperability standards.
The project outcomes were,
Value
Peace of mind
Technologically outstanding platform
Utilization of groundbreaking technologies
Future-ready platform
Advanced features working seamlessly
Healthcare data sharing and fetching between multiple systems
Compliant with all data privacy laws