How to Build Online Counseling App? [Business, Technical & Compliance Guide + Revealing Our White-label Online Therapy App]
11 months ago
Treating mental health issues has always been a big concern.
However, in the past two years, it has taken a new turn with the help of powerful technologies.
And online counseling app or platform is one of them.
It comes up with easy access to care – at any time from anywhere!
So, if you are planning to build an online counseling app or online therapy app in Canada, the USA, the UK, Africa and beyond, this blog is for you.
We have included all the business, technical and compliance aspects that will surely help you start your own online therapy practices without any hassle.
What is an online counseling app?
It's nothing but an app that connects patients and healthcare professionals over chat, voice and video conferencing.
Meaning, it helps patients in accessing the care they need without stepping out of their homes.
What it requires is – a reliable internet connection and devices like smartphones, tablets, laptops or computers (to access or provide care).
How does an online therapy platform work? A complete architecture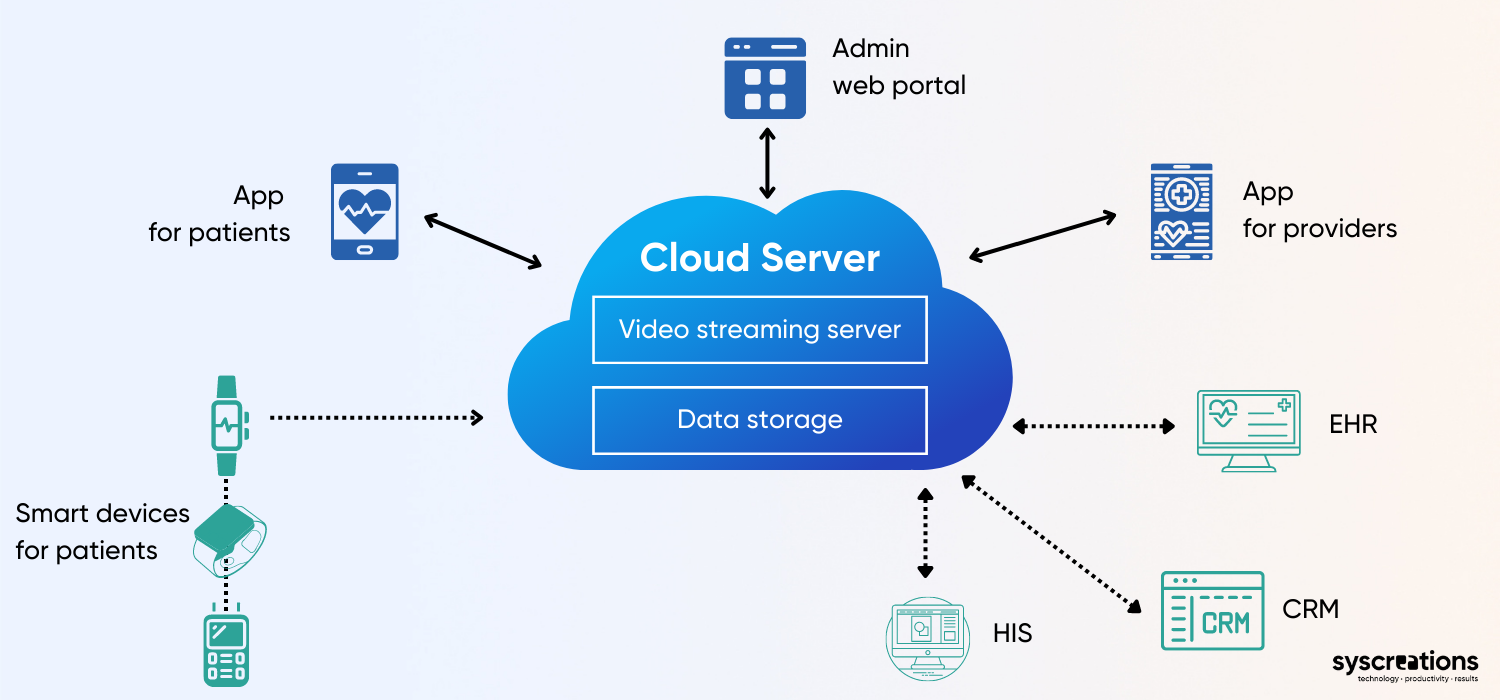 1. Admin web portal:
Profile management of patient and counselor
Manage the access of each app user
2. App for therapists or counselors:
Accept, cancel or manage appointments
Connect with the patient via chat, voice or video conferencing
Access the medical health records of the patients
Provide ePrescription via SMS or email
Analyze the vital body signs of patients in real-time
3. App for patients:
Book and schedule an appointment
Connect with the virtual therapist over chat, voice and video conferencing
Access and share the medical health records
4. Cloud server:
Video streaming server that connects patients and therapists securely
It stores the data of patients and healthcare professionals.
Access the online counseling history
Access and manage the images shared by patients and counselors during the virtual visit
And here is how online counseling works for the patient.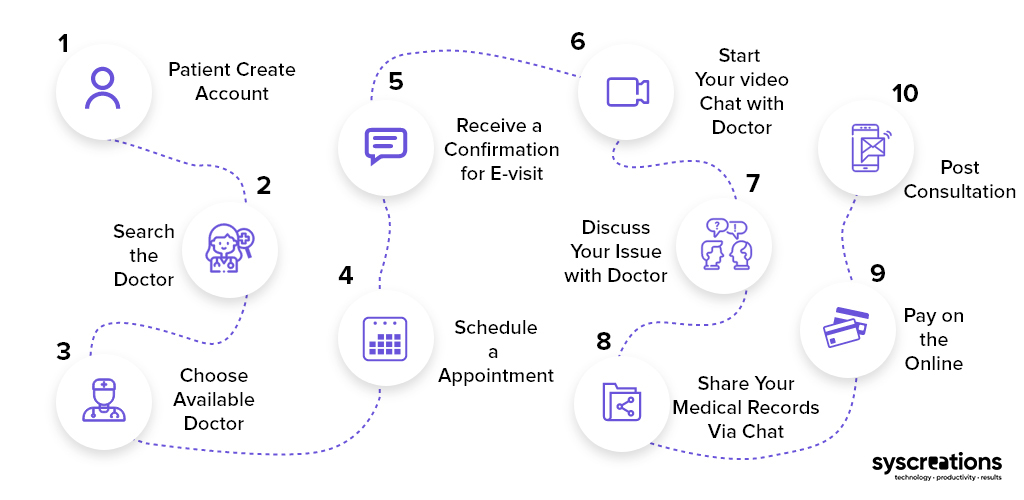 What are the best examples of online counseling apps?
If you want to build an online counseling app, it's essential to take inspiration from the existing apps in the market.
For that, Options MD and Wellin5 are great examples of it.
Options MD is a telehealth startup that focuses on severe depression-related concerns.
It allows the patients to get the ideal mental health counseling in just 3 steps!
And recently, it raised $2.35 million in order to expand its clinical operations and research on mental health.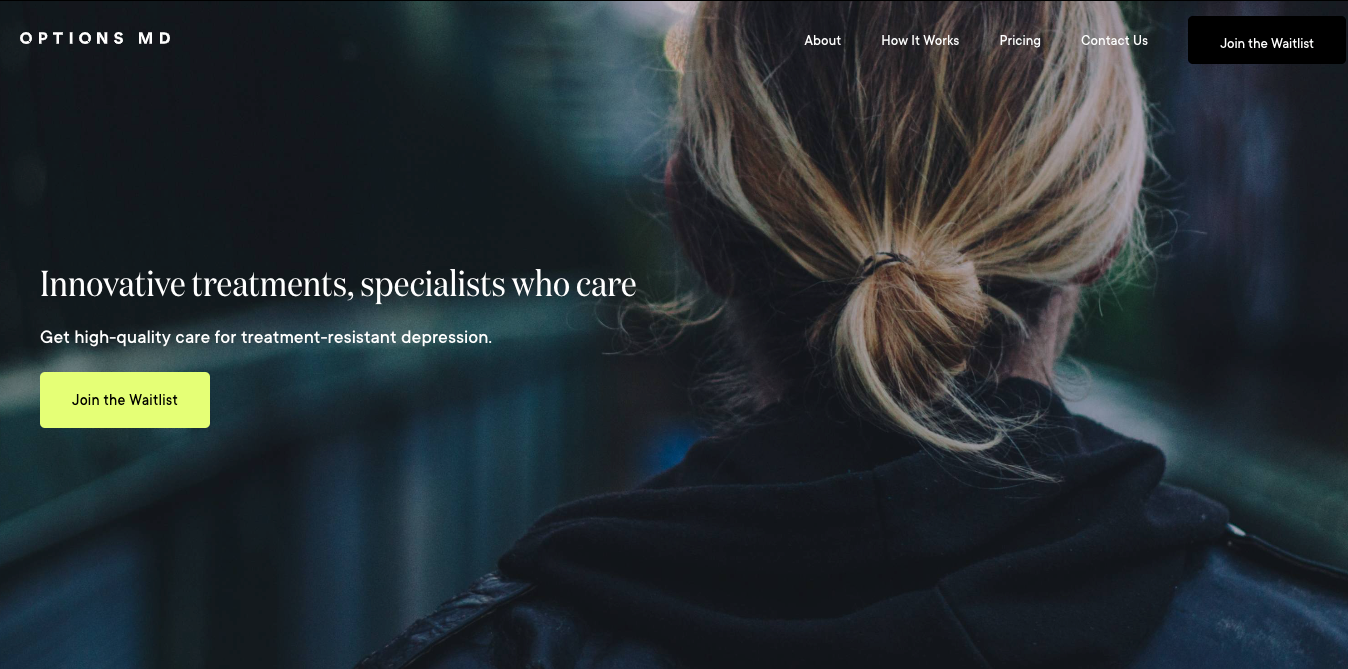 On the other hand, Wellin5 is an online counseling and therapy platform provider in Canada.
What makes it special is that – it is not limited just to depression counseling.
In fact, it offers 25+ other solutions including anxiety, couples counseling, trauma etc.
And Wellin5 recently raised $2 million to expand its online counseling app in the USA market.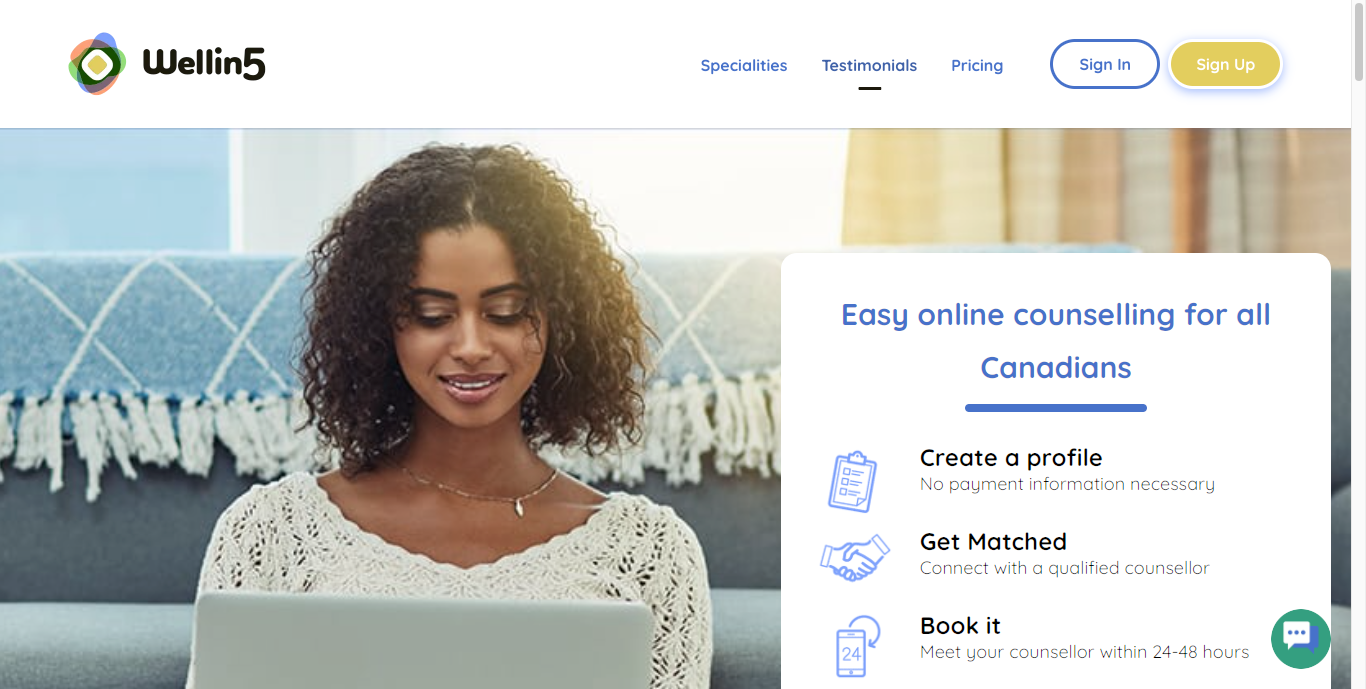 Why should you develop an online counseling app or online therapy app?
There is a growing need for online counseling services across the world.
As per the Verified Market Research, "Online Therapy Services Market size was valued at USD 2.6B in 2021 and is projected to reach USD 8.2B by 2030!"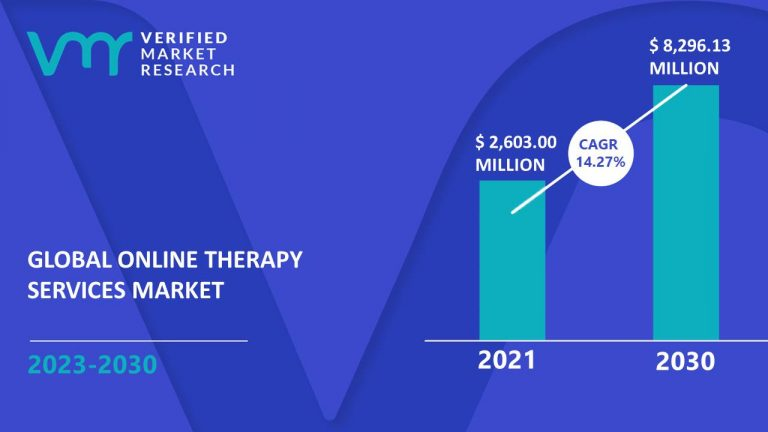 People are preferring online therapy services rather than in-person visits.
Because it eliminates the need to travel to the clinic which saves the time and money spent on counseling.
What's more, it also helps the patients to get the mental health care support they need in real-time.
Above all, it reduces overall healthcare costs!
Because it allows the therapists to not spend their valuable time and money on managing patients' clinical and administrative workflows.
In fact, it helps the virtual counselor to see more patients in less time.
Apart from that, there are several benefits of developing an online counseling app such as –
Helps therapists generate additional revenue
It simplifies appointment booking and scheduling.
Saves operational and administrative costs
It involves patients in their own care which eventually improves the care experience and overall outcomes.
Helps in entering the broader market
Speeds up the rehabilitation which helps in attracting more patients to your online therapy app
You must also read: How to Make Healthcare Affordable?
How to build an online counseling app that performs beyond 2030?
There are 3 aspects that play a major role in the development of any healthcare app –
Profitable business model
So, let's explore each of the aspects in detail.
You need to select the right business strategy for an online counseling app
1. Offer an all-in-one solution for any mental health care needs
If you want to attract a large number of patients, it's important to not limit your app to only a few counseling solutions.
2. Choose the right business model
To generate revenue from the online counseling platform, there are mainly two methods.
Monthly and yearly based subscription plan
3. If it suits you, offer an online pharmacy solution
This is one of the best ways to attract a large number of patients – at the same time generate more revenue.
Prefer powerful and futuristic app development
There are mainly three methods to develop an online counseling app.
1. Native app development
It means – you will get a separate app for iOS and Android.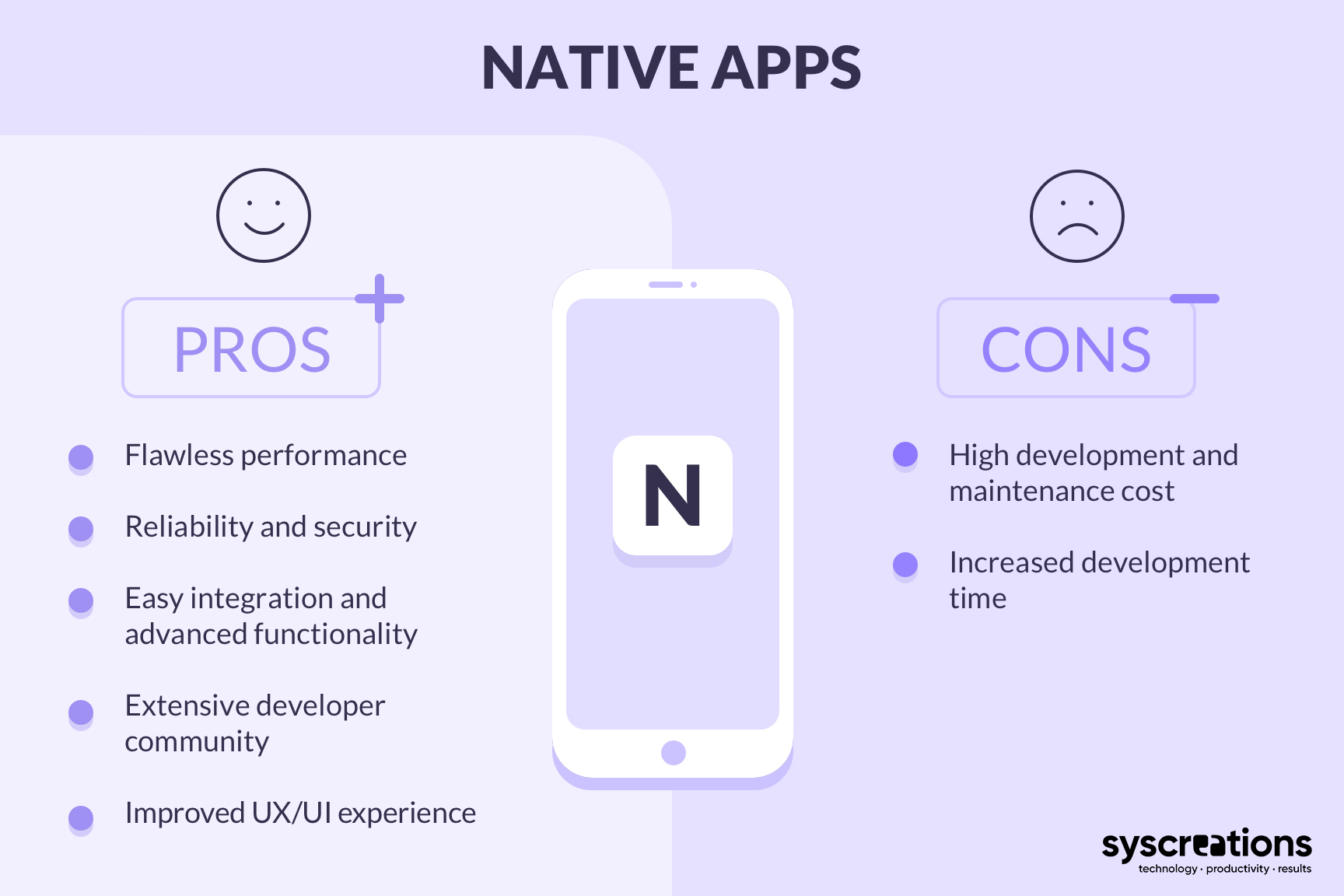 2. Cross-platform app development
Here, there is no need to develop a separate app for iOS, Android and other operating systems.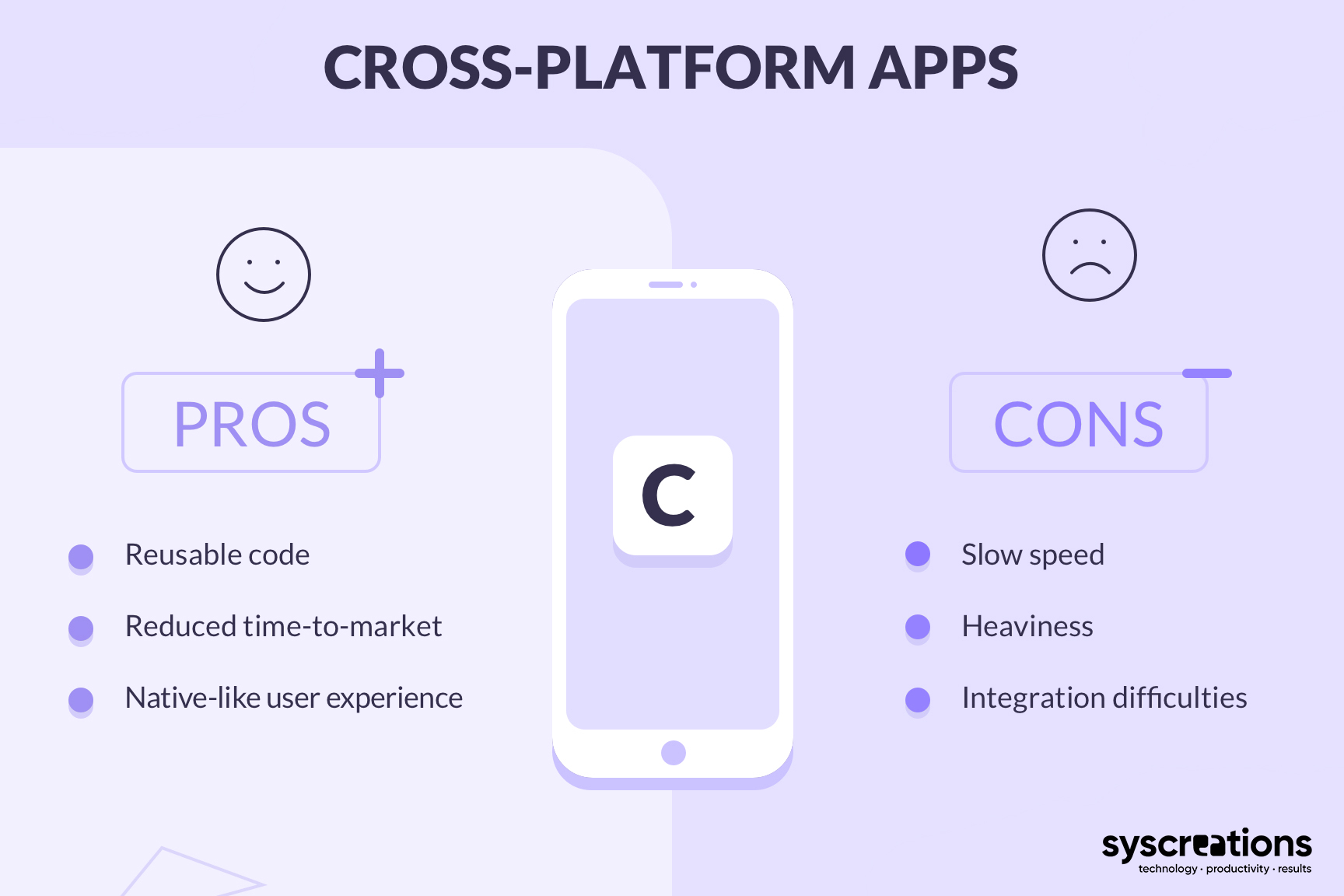 3. MVP app development
This development approach is widely famous among startups.
Because it allows you to launch an app in the market – in less time.
For that, you'll first get basic features in the app for your early-stage app users.
Then, as per the feedback from the users, you'll need to improve the performance of the app in terms of – features, usability, UI/UX etc.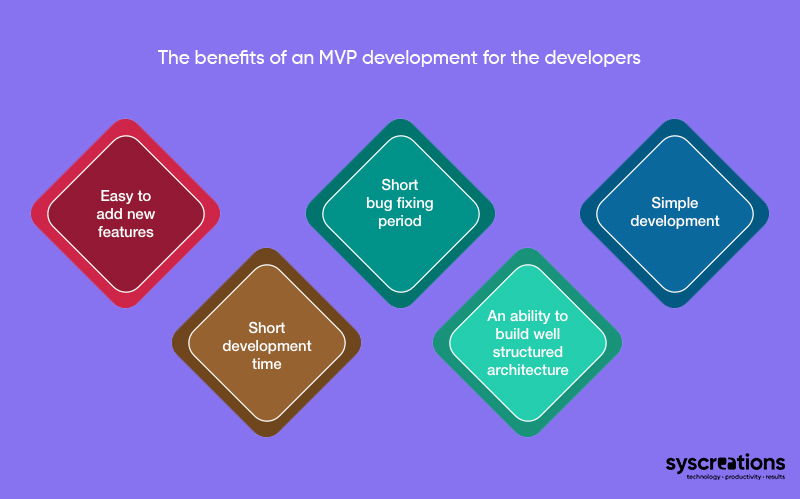 Meet the compliance requirements
The online counseling app stores critical patient data including medical, financial and personal.
Thus, it's important to protect that data from cyber-attacks to avoid data breaches.
For that, your app must need to be compliant with data privacy and security laws such as – HIPAA, PHIPA, PIPEDA, HITECH and GDPR.
(Note: if you avoid this crucial step, there is a high possibility of data breaches which end up in a huge lose of crucial patient data along with hefty fines (up to $100,000) from the federal government.)
You must also read: How to Hire Best HIPAA Compliance Consultant in USA, Canada
That's all!
This is how you can develop a profitable, powerful and secure online therapy app!
But if you want to avoid this entire development process along with cutting down the cost by up to 70%, we have something special for you!
Our white-label online therapy platform
We are an Ontario-based healthcare IT company.
And for the past 8+ years, we have been serving healthcare startups, entrepreneurs, enterprises and organizations with their technical, business and compliance needs.
We have a visionary team of 50+ healthcare-specific IT professionals who have a combined 300+ experience working in the healthcare industry.
It includes – web and mobile app developers, UI/UX designers, QA engineers, compliance specialists, business analysts and integration specialists.
And with our hands-on experience and exceptional team efforts, we recently launched a white-label telemedicine app!
It is designed in such a way that it has everything you need to start an online therapy practice in Canada, the USA and beyond.
And here is a small glimpse of it.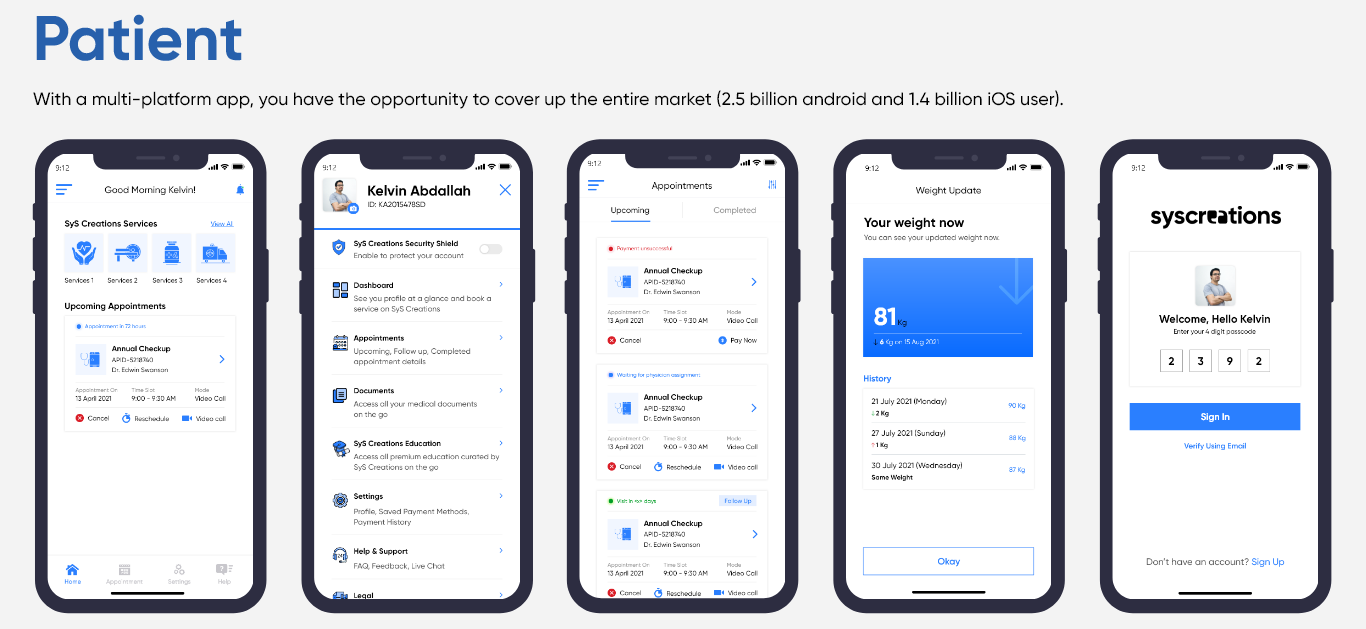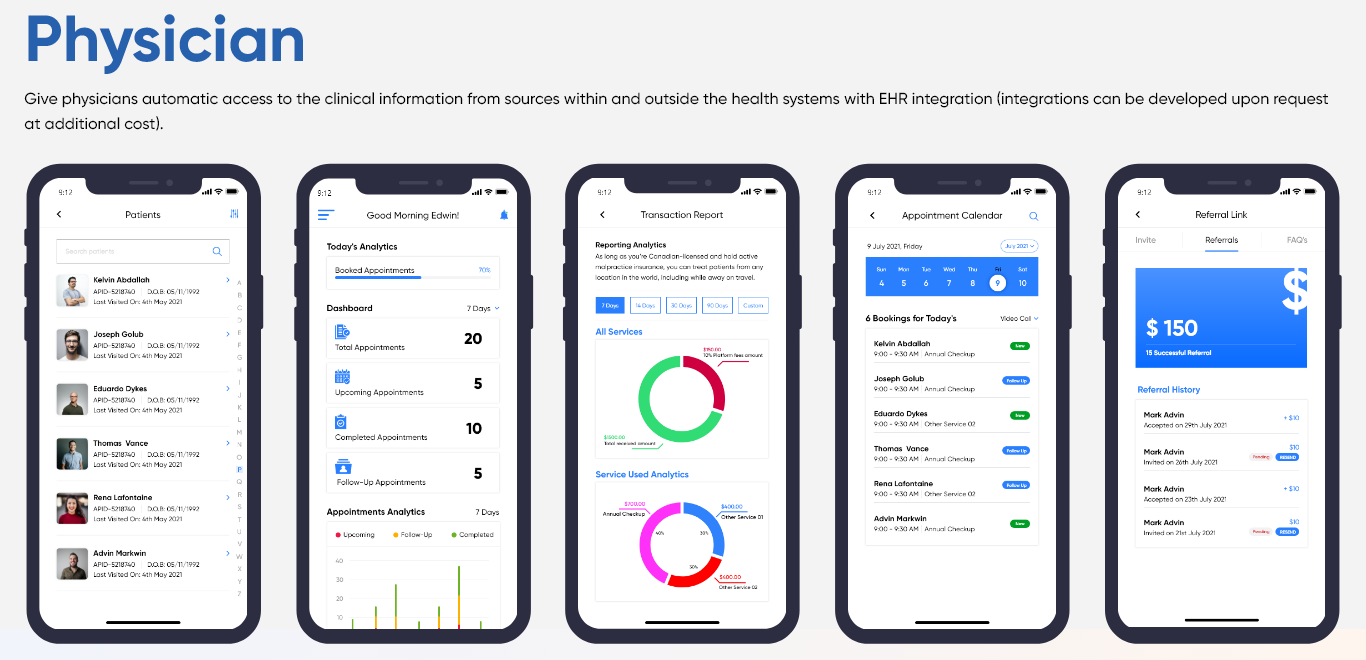 But what makes it so special?
It is HIPAA, PIPEDA, PHIPA, GDPR and HITECH compliant.
It has a future-ready tech stack.
You can integrate it with any other health tech systems like EMR/EHR, HIS, IoT etc.
We offer customization as per your branding, usability and workflow requirements.
It has a HIPAA-compliant built-in FAX solution.
One time fee with lifetime usage rights
Explore the top features of our white-label online counseling app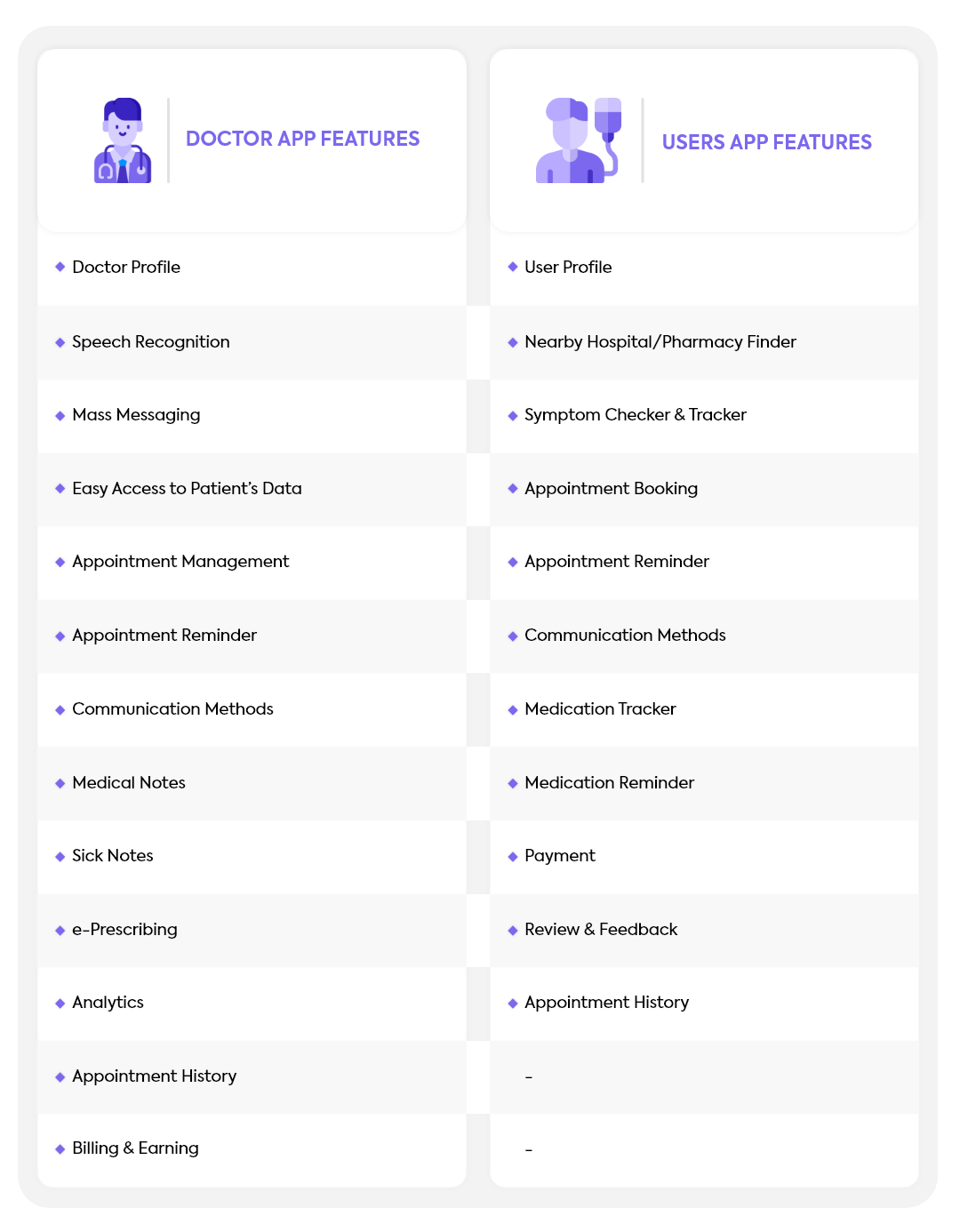 Want to explore the entire product?