Focusing on Four Areas Will Make Your Pharmacy Thrive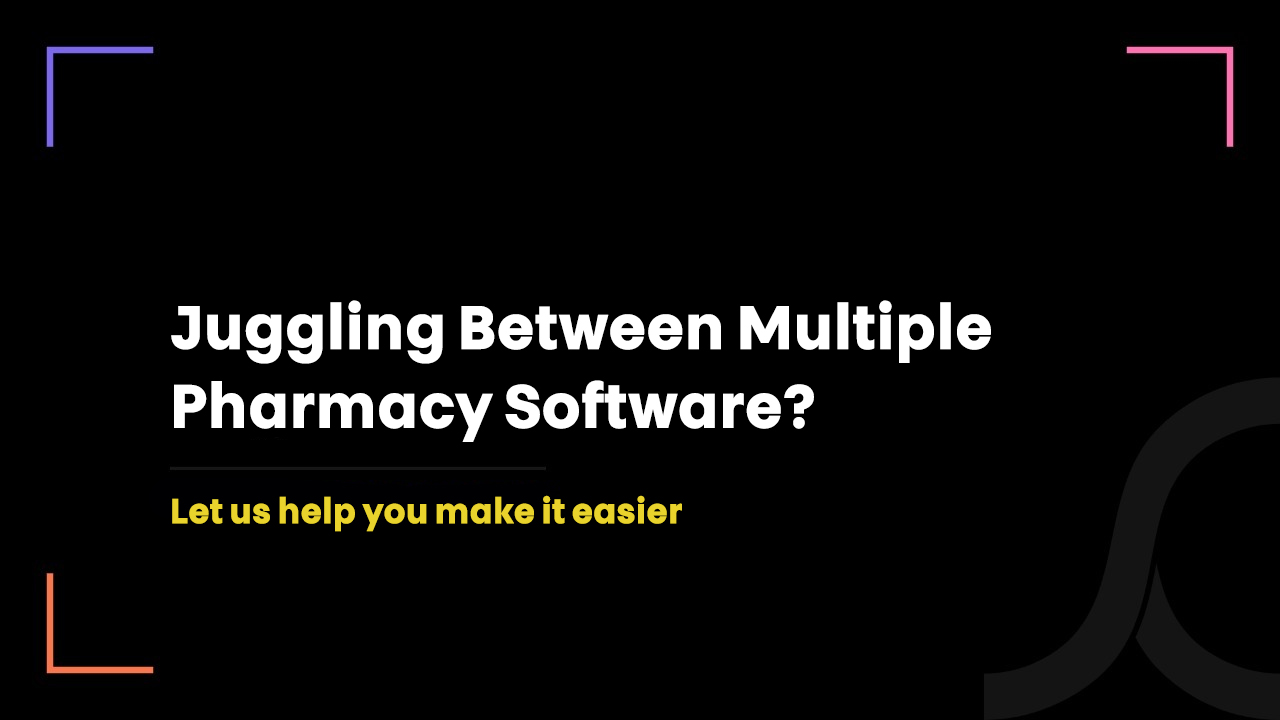 3 months ago
The pharmaceutical industry is known for its complex and intricate supply chain.
It is witnessing a profound transformation in its operations.
The digitization of the supply chain has brought about significant changes, revolutionizing the way pharmaceutical companies operate.
Let's explore the impact of digitization on the pharmaceutical supply chain.
The Impact of Digitization on the Pharmaceutical Supply Chain
Digitization has disrupted traditional supply chain models, bringing increased
Efficiency
Transparency
Connectivity
The pharmaceutical industry has embraced these changes, recognizing the numerous benefits they can offer.
The Most Affected Areas Due To Digitization of Supply Chain
1. Inventory Management and Logistics
Digital technologies have enabled pharmacies to optimize their inventory management processes, minimizing stockouts and reducing wastage.
Real-time data analytics and automated systems help pharmacies
Track inventory levels
Forecast demand
It ensures the timely restocking of medicines and vaccines.
Furthermore, logistics systems powered by digital platforms streamline the transportation and distribution of pharmaceutical products, improving overall supply chain efficiency.
2. Regulatory Compliance and Quality Control
By leveraging advanced technologies such as artificial intelligence (AI) and machine learning (ML), companies can automate
Compliance monitoring
Quality assurance processes
This ensures adherence to strict regulatory requirements, reduces errors, and enhances patient safety.
3. Supply Chain Collaboration
The digitization of the supply chain has facilitated enhanced collaboration among stakeholders within the pharmaceutical supply chain.
Real-time information sharing, cloud-based platforms, and blockchain technology enable seamless communication and collaboration between manufacturers, distributors, and pharmacies.
This connected ecosystem ensures better coordination, visibility, and traceability throughout the supply chain.
4. Patient-Centric Care
Digitization has empowered pharmacies to deliver more personalized and patient-centric care.
Integrated pharmacy software solutions enable pharmacists to access comprehensive patient profiles, track medication adherence, and provide medication therapy management.
This holistic approach fosters better patient outcomes and improves medication safety.
Thrive in the Digitized Pharmaceutical Industry with Our All-in-one Pharmacy Solution
We have developed an all-in-one software for your pharmacy.
You can manage orders, refills, prescription renewals, suppliers, distributors, contracts, and partners with our software solution.
Yes! 
A single software solution.
Let us share some of the features of the software solution with you.
Top Features of Our All-in-one Pharmacy Software Solution
1. Automated Prescription Refill
This functionality allows the software to automatically initiate prescription refills according to predetermined criteria or customer preferences.
Streamlines the refill process by removing the need for manual intervention.
2. Automated Refill Reminders
The software automatically sends reminders to customers when it's time for them to refill their prescriptions.
This feature ensures that customers do not run out of medication and encourages them to refill their prescriptions promptly.
3. Automated Prescription Renewal Notifications
Similar to refill reminders, this feature sends automated notifications to customers when their prescriptions are due for renewal.
It helps patients stay on track with their medication needs and facilitates timely prescription renewals.
4. Restricted Medication Visibility
This feature limits the accessibility of certain medications within the software.
It can be used to comply with privacy regulations or restrict access to sensitive or controlled substances.
5. Automated Order Placement with Partner Software
This feature automates the process of placing orders in the software used by international partner pharmacies.
It simplifies the ordering process and ensures seamless coordination with international partners.
6. Order Sets for Specific Requirements
This feature allows the creation of pre-defined order sets tailored to specific requirements.
It simplifies the ordering process by grouping commonly prescribed medications or medical supplies, saving time and ensuring accuracy.
7. Unlimited Partner Pharmacies
This feature enables the software to collaborate with an unlimited number of partner pharmacies without any restrictions.
It supports scalability and flexibility in working with a diverse network of pharmacy providers.
8. Customizable Discount Rates for Partner Pharmacies
This feature allows the pharmacy to set personalized discount rates for different partner pharmacies.
It facilitates negotiations and agreements based on specific partnerships, providing flexibility in pricing and promotional activities.
9. Automated email and SMS Updates for Patients
This feature enables the software to automatically send emails and notifications to customers, providing updates on
Prescription status
Refill reminders
Order confirmations
Other essential information from the pharmacy
The best part of our software solutions is
You can get it customized according to your pharmacy requirements.
Actionable Steps to Acquire Our All-in-one Pharmacy Software Solution
We follow a simple 6-step process.
Step 1:
Fill out the contact form
Step 2: 
Our team will connect with you in 2 business days
Step 3:
We will give you a demo of our powerful software solution
Step 4:
We will hear your requirements
Step 5:
Our team will customize the software solution according to your needs
Step 6:
We will ensure the quality by performing a QA test
And boom!
Your customized software solution is ready.

In just 60 business days.