Telederm App: Answering Your Top 6 Business Questions with Technical Perspective + A White-label Telehealth Product Demo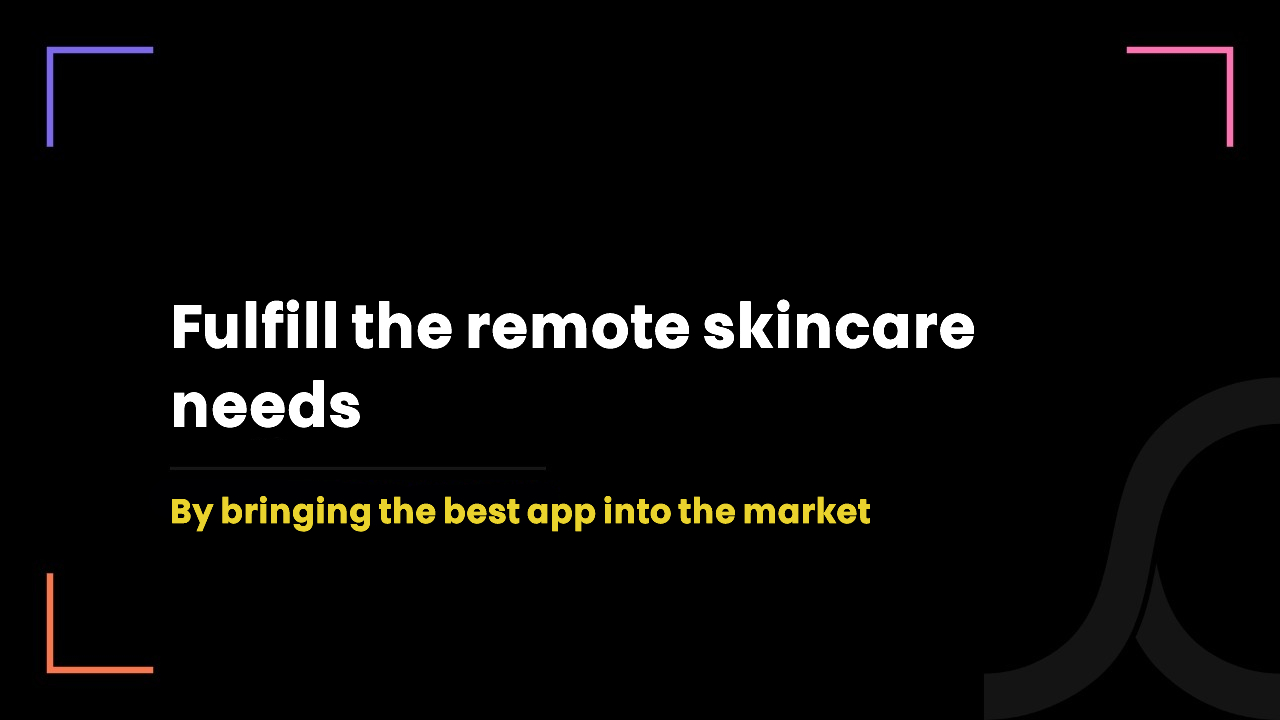 1 year ago
The demand is rapidly growing for online dermatology solutions.
And if you crack the right market, there is nothing in the world that can stop you.
But the question is – how to do it?
Well, it's not rocket science at all.
What you need to do is – select the right technology solution for your telederm app that fulfills both your patients' and business needs (in terms of revenue and ROI).
And in the next 5 minutes, we're going to explain everything about it.
What to choose for telederm app or software development? Web or mobile app?
Both web and mobile apps fulfill different needs.
Means, it totally depends on what you want to achieve.
In case you're confused about it – just answer the following questions and you'll get a better idea of teledermatology app development.
Question-1: Do you want to reach more patients?
Yes? Then choose the web app.
A web app exists on the internet just like a website.
This allows you to attract patients who are looking for virtual or online dermatology care.
And we all know when we have a question or want to purchase something – we directly asked Google rather than installing an app.
Moreover, you don't need to spend too much time and money when it comes to web app marketing.
For example, Google allows you to run Ads on its search engine with a daily budget of $5 to $10!
Question-2: Do you have a high capital investment?
No? Then go for a web app.
Because –
Quicker and easier to build
You can launch it quickly as it doesn't require app store approval.
But if your investment capital is not a matter of concern then a mobile app is the best option for a telederm solution.
Because –
It is more safe and more secure.
Gives better functionality
Question-3: Do you care about the development speed and time-to-market?
Yes? Then go for a web app.
Because you don't need to build a separate app for Android, iOS and other operating systems.
Thus, it takes almost 2 to 3 months less to build a web app compared to a mobile app.
Question-4: Do you care about the app speed?
Yes? Then go for a mobile app.
Because virtual dermatology care is all about connecting via voice, chat and video conferencing.
And these all elements perform better in a mobile app compared to a web-based application.
What to choose for mobile teledermatology app development? Android or iOS?
If your only focus is North America, here are the stats you need to look at.
You can see that iOS users are more in North America compared to Android users.

In fact, as per the research, iOS users are more tech-savvy so they're more likely to adopt the telederm concept faster.
Thus, we recommend you to go for iOS development.
But, if your vision is not to limit your virtual dermatology care to just North America, then go for both iOS and Android development.
This way you'll be able to cover the global market along with Android users in North America.
However, it'll influence the development costs but at the same time – helps you reach the broader market with high ROI.
How many features are enough for the telederm app?
There's no specific number for that.
Because adding more features will increase the development costs and make your app complex to understand (for both patients and virtual dermatologists).
And having fewer features will never going to help you deliver the ideal care experience.
Means, it's essential to have a perfect balance between functionality and usability.
And to identify it – explore what your competitors are offering in their apps and compare it with what you want to offer.
(Experts tip: If you want to focus only on virtual dermatology care, adding an online pharmacy feature is the way to attract more patients in any market.)
What are the ideal numbers of user roles in the app?
There is no fixed number. It totally depends on what you want to offer.
But still, here is how users' roles look like in the all-in-one telederm app.
Patient role: Access the care
Dermatologist role: Provide care and write prescription and sick notes
Online pharmacy role: Accept and deliver the prescription
Master admin role: Manage user access and analyze the performance of care providers
What are the performance requirements for the dermatology app?
It's important to have a clear idea of how your app will perform under specific conditions.
For instance, if your app has low scalability (capacity of handling multiple users at the same time) then the chances are higher that the app will crash.
So, the following are the requirements for smooth app performance.
How much healthcare IT system integration is enough for the telederm platform or solutions?
If the integrations are relevant to the app then there is no limit for it.
In fact, integration is one of the best ways to provide a better patient experience, save time and costs, reduce risks, and improve care results.
Following are healthcare IT systems you must consider for integration with the teledermatology app.
Practice management software
LIS (Laboratory Information System)
Healthcare IoT devices (for remote patient monitoring)
That's it.
This is how you'll be able to create the best telederm app in Canada, the USA, the UK, and beyond.
How can we help you?
If you're stuck anywhere in the business, technical, and compliance of your telederm app idea, we're here to help!
But why us?
In healthcare IT since 2014
50+ healthcare-specific IT professionals that include – UI/UX designers, app and web developers, compliance specialists, business analysts, QA engineers, and integration experts
Hands-on experience with all the compliance laws and regulations (HIPAA, PHIPA, PIPEDA, GDPR, HITECH, ONC)
Comprehensive knowledge of interoperability standards (HL7 and FHIR)
Successfully delivered 250+ healthcare IT projects (in which 20+ telederm app)
What do we offer for dermatology app development?
1. Custom solution:
Let us know your unique requirements for the telederm app.
Our healthcare-specific business, technical, compliance, and integration team are ready to get through it.
So, here is what we offer in custom mobile and web app development.
Native mobile app development:
Native requires high investment capital because developers need to write a separate codebase for both iOS and Android.
However, it comes up with high performance and flexibility compared to other methods.
Cross-platform app development:
It means – no need for the developers to write a separate codebase for iOS and Android.
This saves time and overall development costs.
And that's the reason, many teledermatology companies prefer cross-platform app development.
However, it comes up with a low performance compared to the native.
If you have a unique concept but have low investment capital for development, then MVP is the best option for you.
Because it helps you launch the app in the market in less time.
And for MVP, we'll first hand over the app (with some basic features) to your early-stage customers.
Then, as per their valuable feedback, we'll improve the performance and add new features as per their needs.
2. Prescription skincare eCommerce
There is no doubt that people are highly preferring subscription-box and prescription-based services for their skincare needs.
In fact, many startups are offering customized skincare products to fulfill the exact skincare requirements of their customers.
And if you have the same unique concept in mind, explore how you can start skincare eCommerce with web and mobile apps.
Also, here is why you should not prefer Shopify for your skincare eCommerce.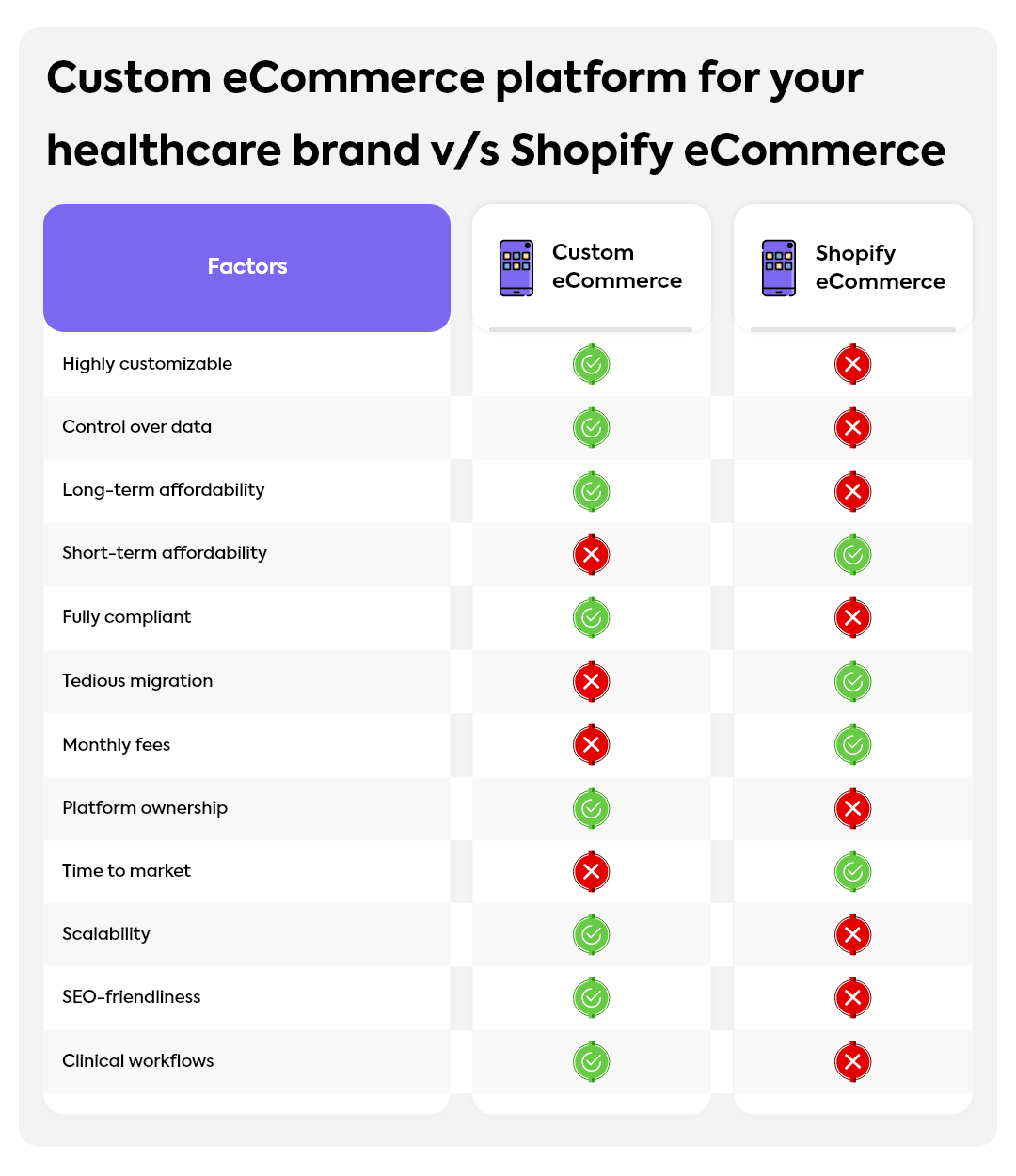 3. Our white-label telemedicine app:
We have recently launched a white-label telemedicine app.
And it is completely suitable for your virtual dermatology care solutions.
But why?
It is HIPAA, PHIPA, and PIPEDA compliant.
Unlimited video/voice calls
OHIP, AHCIP & MSP billing codes
We also offer customization as per your clinical, business, and workflow requirements.
And here are its top-notch features.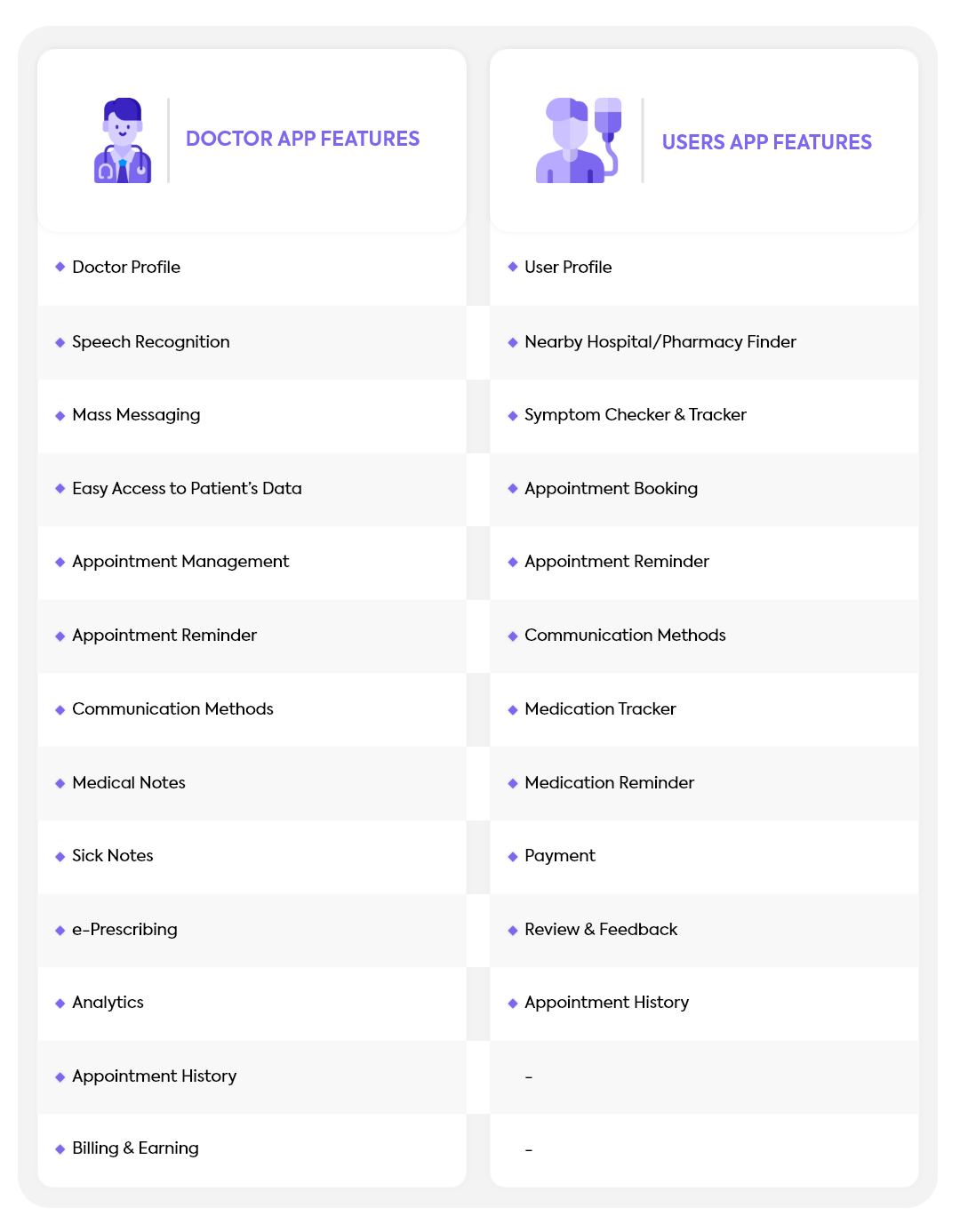 For better understanding, explore the real screenshots of our white-label telemedicine app and how much it cost.