What is Telehealth Marketplace & Aggregator and How To Build Your Own Telehealth Aggregator Solution in 2022?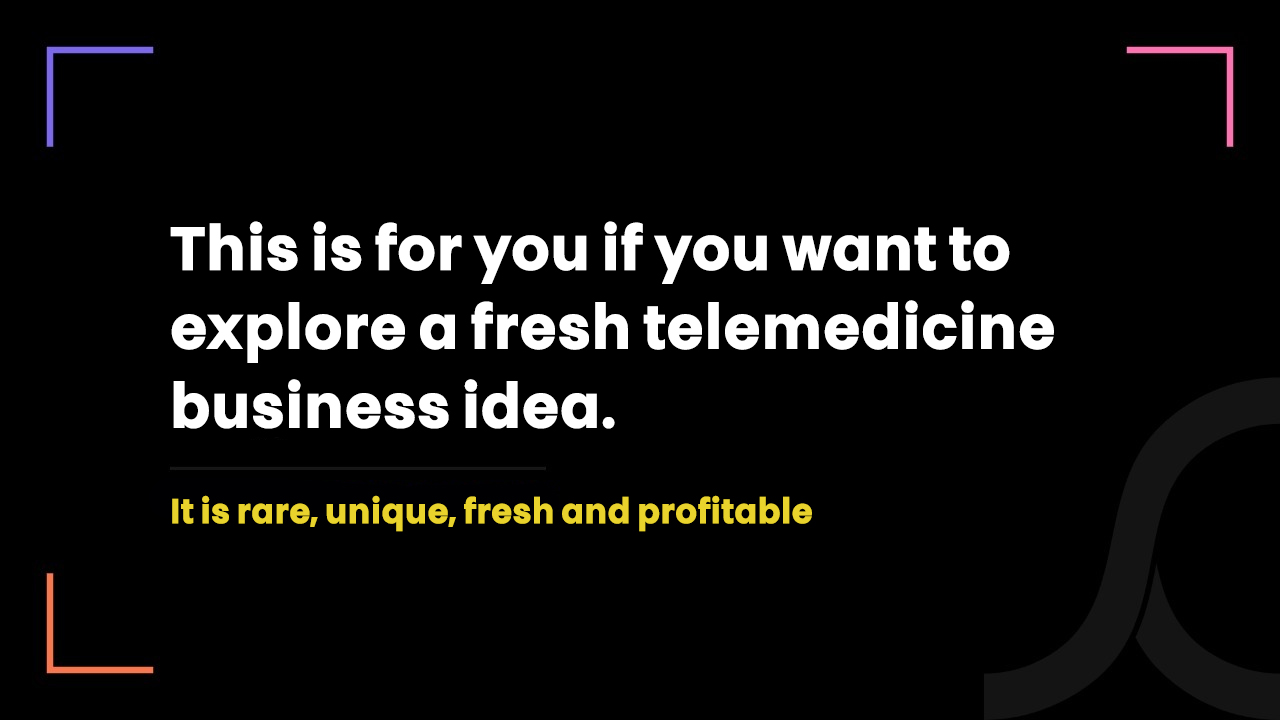 3 years ago
"Hello SyS team, I would like to start a telemedicine startup. But not the typical telemedicine platform. I want something fresh and unique. Guide me."
This is the message we received a few days back from Jack while we were already working on 3 telemedicine projects.
I quickly scheduled a virtual meeting with Jack to guide him on a very fresh and unique telemedicine app idea which is a telehealth marketplace. 
The following is my conversation with Jack.
Our other very useful resources you should not miss out:
Jack:
Everyone is busy launching telemedicine startups. I want something different but related to telemedicine. Do you have any business or app ideas?
Me:
Yes. I do have and trust me, this is very rare, and only 1 or 2 startups have implemented it yet.
The idea is a telemedicine marketplace or aggregator. 
Since it has not been explored aggressively by the healthcare startup community yet, you will have a great business opportunity.
Jack:
What is a telehealth marketplace?
Me:
Let me give you an example.
There is an app that lets users explore the nearby food delivery options and compare the prices and food menu of the same restaurant on different food delivery apps.
The telemedicine marketplace works on a similar concept.
It lets patients explore all telemedicine services available in the specific region and allows them to compare the prices and reviews.
Since users can also find and compare the individual physicians listed on the marketplace, it is sometimes called a physician marketplace app.
Later, after comparing the telemedicine providers, the users can select any one telemedicine provider and book teleconsultation. 
Jack:
Is there any difference between telehealth aggregator and marketplace?
Me: 
Well Jack, yes, there is a difference between telehealth aggregator and marketplace.
Under the marketplace model, individual doctors and clinics list their virtual care services with their brand name.
The best example of a marketplace model is Amazon which lets sellers sell their products through Amazon but with their existing brand names.
Where in the aggregator model, doctors and clinics have to provide virtual care under the brand name of that aggregator or under a single brand name.
The best example of an aggregator model is Uber.
Jack: 
This is a great idea. But why would someone use such a platform or service?
Me:
People will surely use the telehealth marketplace and aggregator platform as there are multiple telemedicine startups out there, and people face challenges in selecting the most suitable and affordable one. 
Multiple choices always put people in a dilemma.
The food delivery marketplace idea is working with great success because of the same reason.
People always love to compare two service providers to not regret their choice and to select the most suitable one. 
But unfortunately, there is no such platform available for people where they can compare the two telemedicine providers or telemedicine apps.
So, Jack, you have to leverage this opportunity.
You will be actually solving the major challenge of the people without investing your money to provide any kind of telemedicine service from your platform.
You will be just capitalizing on others' telemedicine platforms!
There isn't any better idea than this!
Jack:
Agreed! But why would telemedicine providers let me add their services and offerings to my platform?
Me:
Why not? You are ultimately promoting their telemedicine service through your platform.
You are helping them to get new users through your business presence.
Even if they get just 100 users from your platform in a month, they are in a profitable state.
After all, they are not spending anything to showcase their services on your platform.
You will just need to tie up with them.
If you want, we can also help you by fixing your meetings with telehealth providers we know.
Once the telemedicine providers agree to list their services on your marketplace, our developers and technical experts will handle the rest of the things.
Jack:
This seems perfect and easy. But how would I make money?
Me:
Very simple.
When a user books the televisit on a telemedicine platform from your telehealth marketplace, you will be taking a fixed percentage of commission.
This is the most ideal business model ensuring a win-win situation for you as well as the telehealth providers listed on your marketplace.
Jack:
How much should I invest in?
Me:
Our business experts have already calculated the capital cost.
So as per their calculation, you will be required to majorly invest in development.
And talking about the development cost, it depends on the time it requires to develop the platform as developers all around the world charge on an hourly basis.
So, if it takes them 400 hours and if they are charging $40 per hour, the development cost would be $16000.
Jack:
And how long will it take me to cover the capital cost and start making a profit?
Me:
No one can estimate the exact time. But this basic calculation can help you.
If 20 users everyday book the televisits from your platform and you are making $20 on each televisit as commission, you are making revenue of $400 every day.
If we deduct $100 of operating cost from it, you end up making $300 every day as profit.
With $300 every day as profit, you will cover the capital cost of $16000 within 54 days!
Jack:
Can you tell me the future of the telemedicine marketplace in 2 lines?
Me:
With more telemedicine providers, your platform will get more users as more providers mean more confusion among users.
And with more telemedicine users, more telemedicine providers will approach you to list their services on your platform!
Jack:
Is there any challenge?
Me:
Yes, there is!
The major challenge is healthcare compliance.
Since your platform will be handling users' personal and medical information, you have to address data privacy laws.
These data privacy laws have many technical, operational and business regulations.
We will look after technical regulations with our in-house compliance experts.
But yes, you will have to take care of your side of operational and business regulations.
I know. It will be difficult for you. But don't worry. Our compliance experts will guide you there as well.
Jack:
So, this way, you will be helping me with telemedicine tech, business and compliance.
Me:
Right. That's how only we work.
Because we don't just deliver mobile/web apps.
We deliver our earned expertise in telemedicine tech, business and compliance.
And not to include, we work only with Canadian standards of work!
You can check out our case study on telemedicine app development.