Here is How Amwell Can Be Profitable, Ethically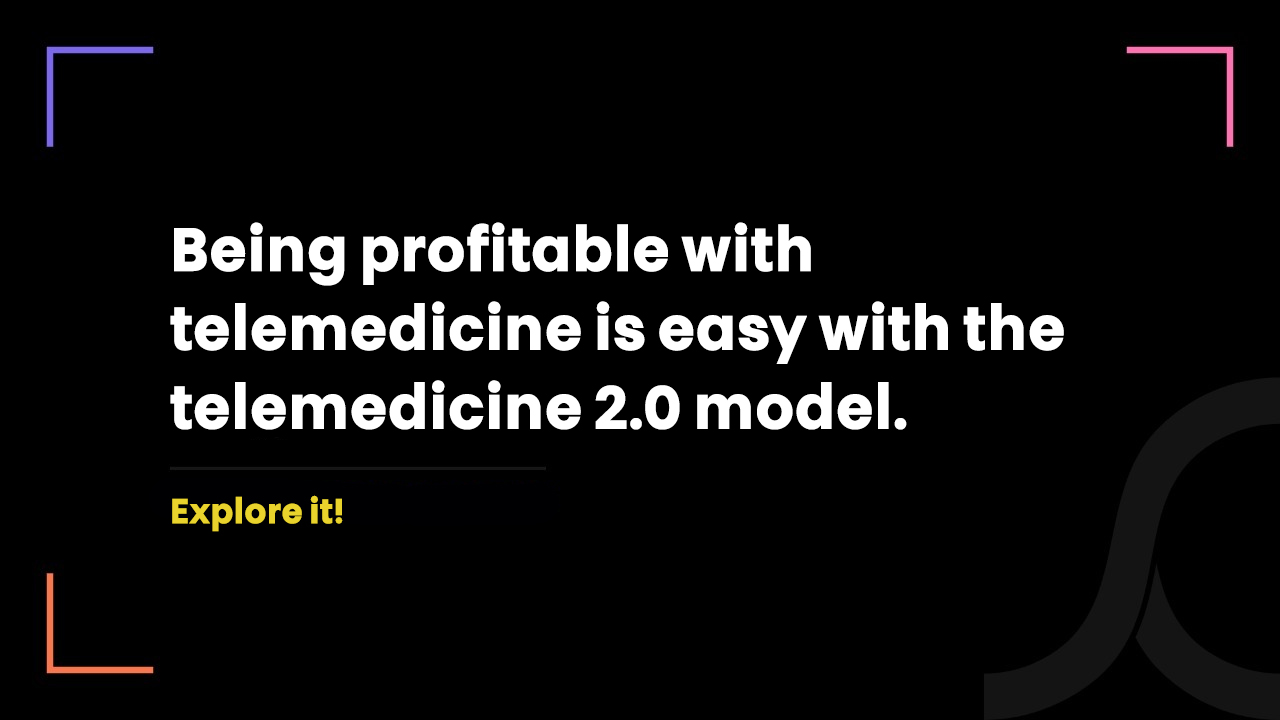 3 years ago
There are two sides to Amwell's earnings.
The bright side that everybody knows:
As per Amwell's Quarter 4 and 2020 full-year report,
Its total year-end active providers increased ~950%.
Its Q4 total visits increased 300% to 1.6 million.
Its Q4 revenue increased 34% to $60.4 million.
In 2020, the total number of telehealth visits on the Amwell platform was around 1,600,000 - compared to 355,000 the last year.
The 'less bright' side that only a few knows:
Net loss was $50.6 million in Q4 of 2020 and $228.6 million in 2020.
Yes, Amwell is not profitable with a loss of $228.6 million in 2020.
This is surprising as the demand for telemedicine solutions has been skyrocketing since the pandemic and Amwell yet failed to be profitable.
The fact which makes the situation more severe for Amwell is its ever-decreasing stock price after the record opening.
So, now the question is how Amwell can be profitable!
(Because, if Amwell can't be profitable during the pandemic, it will be very difficult for Amwell to be profitable when the telemedicine bubble will burst.) 
Amwell's latest attempt to be profitable
In 2021, it seems every healthcare startup is busy creating an ecosystem where several integrated healthcare apps result in a complete healthcare solution.
For instance, EMR and EHR providers like AthenaHealth and Oscar Pro allow 3rd party apps to be integrated with its EMR or EHR platform.
With this integration, they aim to extend the use cases and values of their solution.
Amwell also recently rolled out a new telehealth platform that integrates with 3rd party healthcare tools.
The platform called Coverage with which 3rd party healthcare solutions such as remote monitoring, AR/VR tools can be integrated.
As a result, the users of Coverage will now be able to use 3rd party useful solutions from Amwell's platform itself.
Our other useful blogs on healthcare integration:
Real action plan for Amwell to be profitable
As a prerequisite, we first need to know Amwell's current revenue streams and real challenges with each stream.
Once we know the challenges with each revenue stream, we can identify the solutions and that solutions will be the action plan for Amwell to be profitable. 
Amwell's current revenue streams:
1. Platform subscription:
Other healthcare organizations and other companies sign contracts with Amwell to use its telehealth solutions and pay a subscription.
2. Telehealth visits:
Amwell offers telehealth visits from its own platform and for that, it charges a fee.
3. Telehealth hardware products:
Amwell offers several telehealth hardware products such as telemedicine cart, tablets, kiosks.
The challenges with Amwell's current revenue streams:
Here, the telehealth visits from its own app is the major revenue stream for Amwell.
In Q2 2020 - during the peak of the pandemic - Amwell's revenue from its telehealth platform stood at $62.5 million.
And according to Forbes, Amwell will generate more than $180 million in revenue in 2021 from telehealth visits.
But ironically, it won't make Amwell profitable as well.
Because the revenue per televisit is high. But at the same time, operating cost per televisit is also high.
Every telemedicine platform has to spend high on compliance as well as physician fees or commission.
Due to high operating costs, Amwell can't make enough profit per televisit - despite high revenue per televisit.
Let's understand this with a real-life scenario.
Suppose, Amwell charges $50 per televisit.
This $50 is its revenue per televisit.
Out of this $50, it gives $30 to the physician as the fee.
So far, $20 is the profit of Amwell per user or per televisit.
But Amwell also has to spend on other operating costs such as compliance, physician onboarding, marketing, telemedicine app maintenance, etc.
This way, the operating costs per televisit can easily surpass the revenue per televisit.
So, rather than making a profit on every televisit, Amwell loses money!
The solution:
Here, the challenge is not the high operating costs, but the amount Amwell is charging for the televisit or the revenue Amwell is making per televisit.
If Amwell manages to charge more to users in an ethical way or increase revenue per televisit, Amwell will automatically be profitable.
For instance,
Users currently spend $50 on each televisit on the Amwell platform.
If they will spend $100, Amwell can get the opportunity to make a profit.
Because after one point, operating cost does not increase dramatically and there lies the opportunity to make a profit!
So, with operating cost below $100 and revenue at $100 - Amwell will surely make a profit per televisit!
It is a very basic formula!
But now the question is, how can Amwell take current revenue of $50 per user to $100 per user in an ethical way.
Here is how!
The real action plan is here (and it is so easy):
To be profitable, Amwell must integrate healthcare eCommerce and online pharmacy with its telemedicine platform.
Why?
Because Amwell has a very large user base for televisits.
If Amwell provides them with healthcare eCommerce or online pharmacy which lets them purchase drugs and other wellness products from the same app, each user would end up spending more per televisit.
Because, after 90% of televisits, the patients need to buy medical drugs or wellness products which currently they are buying from other platforms - and not Amwell.
This way, Amwell is losing $50 with each televisit - by making only $50 per televisit - even though there are possibilities to make $100 per televisit!
Be it Ro Health or Hims & Hers Health - which both are unicorn telemedicine startups - have already adopted this telemedicine 2.0 approach.
☺
Okay. We are now going to disclose our identity.
We are neither market analysts nor humans with extraordinary skills.

We just develop and deliver an average of 5 'profitable' telemedicine apps every month!