How to Start a Healthcare Tech Startup Similar to Ro Digital Health or Roman Healthcare?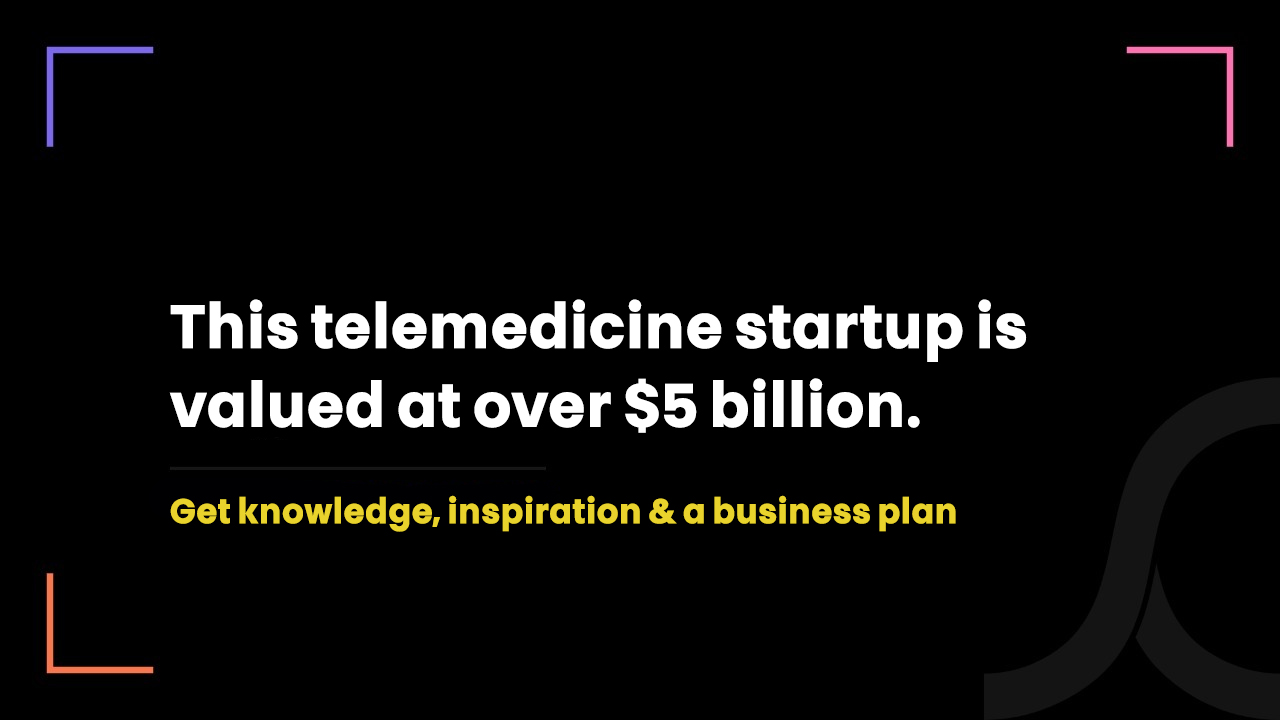 3 years ago
About Ro:
Ro is a USA-based healthcare tech startup that calls itself a telehealth company.
Using its tech platform, it diagnoses patients, prescribes them and delivers the prescription to patients' doorstep.
This way, it enables patients to get a 360-degree care solution without stepping out of home - from the single platform. 
Ro health recently announced to acquire a women wellness startup named Modern Fertility.
Business strategies of Ro:
Ro runs several brands based on its different offerings.
For instance,
Roman = Digital health clinic for men
Rory = Digital health clinic for women
Zero = Smoking cessation
Ro Pharmacy = Online pharmacy
Plenity = Weight management
Workpath = On-demand, in-home healthcare
HealthGuide = Health information destination
With multiple different brands under one major brand, Ro health is aiming to multiply its revenue streams.
Not only this but with a multi-brand model, it receives specific users on a specific brand and with this, it is able to address their unique needs more efficiently.
Imagine Amazon selling groceries vs Instacart selling groceries.
Amazon gets a distributed audience as grocery is just one of its offerings. Whereas, Instacart gets a specific audience with specific goals as grocery is its only offering.
With a specific audience, Instacart can easily deliver them value whereas Amazon struggles.
This is why the multi-brand business model is getting popular in the healthcare industry.
Hims & Hers health has a similar business model to Ro:
Unlike Ro, Hims and Hers only has 2 sub-brands. One is Hims and the second is Hers.
With Hims brand, it targets healthcare issues of men and with Hers, it targets healthcare issues of women.
Users using the Hims and Hers platform can get virtual medical consultations, get the ePrescription and even the medications and wellness products.
We have analyzed the business strategies of Hims and Hers and prepared the entire blog on it. You can read it from here!
Ro digital health just raised $500 million:
According to the News published in Techcrunch, Ro has raised a whopping $500 million in its series D round.
With this new round, the startup has raised over $800 million since its inception in 2017 and it is now valued at over $5 billion.
The Ro team is planning to use this cash injection to boost their existing offerings and integrate more healthcare services with technologies.
However, their major goal is to invest more in telemedicine and online pharmacy. 
Our other very useful resources you should not miss out:
So, now when you know enough about Ro, let's talk about …
How to start a healthcare tech startup similar to Ro digital health?
Step #1: List out the challenges of people you are aiming to solve
Every startup solves single or multiple challenges of people and that's why people become their customers.
Talking about Ro, it solves the following challenges of the people.
Costly healthcare
Delayed care
Travelling time to clinics
Not feeling comfortable while sharing personal healthcare issues with physicians in in-person meetings
Travelling time to pharmacies
Long queues or long waiting time
Not able to track their health/medication digitally
Step #2: List out ways to solve challenges of the users
Once you know the challenges you are aiming to solve, you have to list out the ways to solve the challenges of the users.
But, the 'ways' must have these 3 characteristics - affordable, convenient and accessible.
Talking about Ro, it solves the challenges of users with a fast and responsive website which is called Progressive Web App.
It loads fast, works offline and updates in real-time in the background.
Using this website as the platform, both patients and physicians can connect to each other via secure video conferencing or chat.
You can develop a mobile app as well.
The following table will surely help you to make the final decision.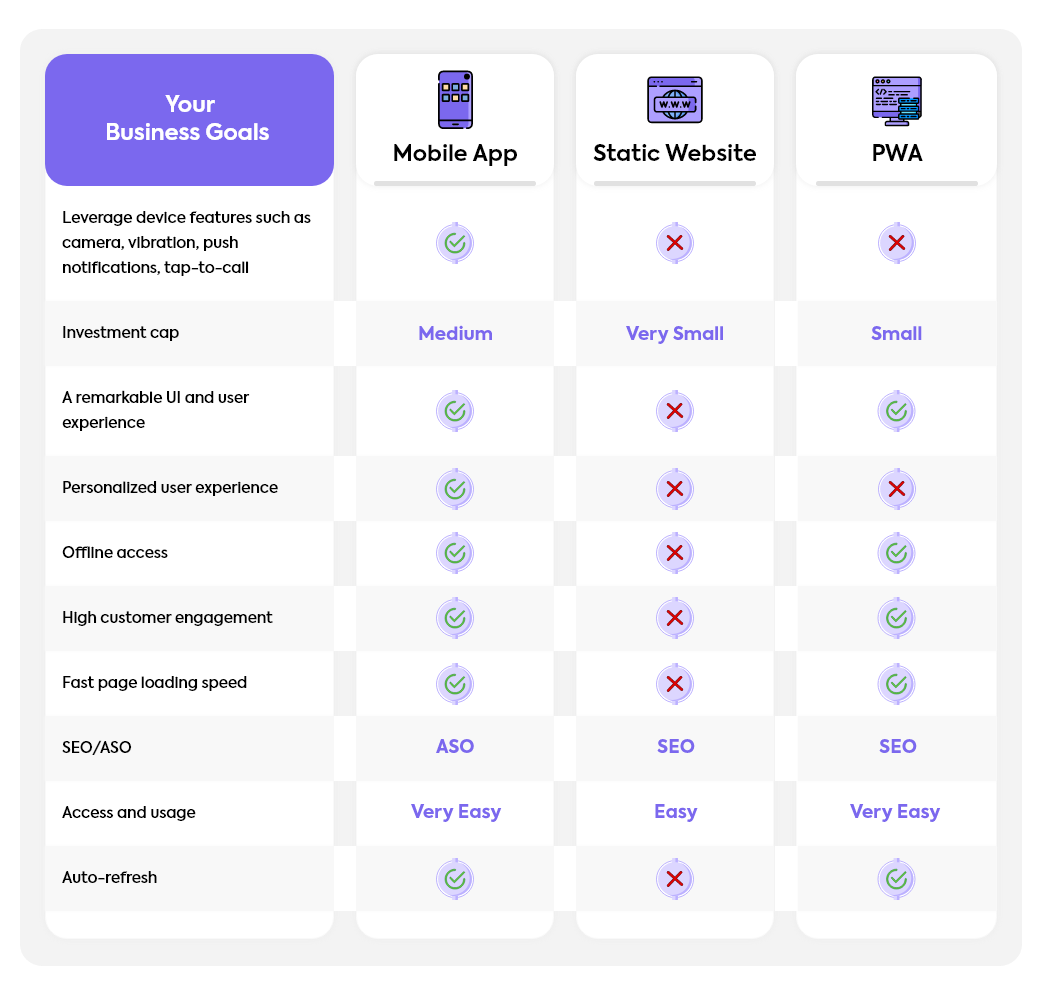 Step #3: Decide the business model
The earlier you decide the business model, the easier it will be for you to add features according to the business model into your app or website.
Because, if you are planning to offer subscription services, you should ask your technical partner to add a subscription module in the app!
The following are some of the lessons we learn from the business model of Ro.
The multi-brand healthcare startup approach works perfectly in 2021.
Telemedicine is what all users are looking for in any healthcare tech platform.
Telemedicine + online pharmacy is a deadly combination.
Telemedicine + online pharmacy + healthcare eCommerce is the deadliest combination. (Ro has been proving it!)
The business model should be centred around offering all primary care services from the single platform itself.
Step #4: List out applicable data privacy laws and their regulations
Throughout North America, healthcare is a highly regulated industry.
You have to adhere to federal-level laws and several provincial-level laws to ensure the data privacy of your users on your platform.
If you do not address any law, you will be liable for the hefty fine.
The fact which makes the situation difficult is that you have to ensure data privacy at the organization-level and not only in your app or website.
There are many technical and operational regulations that you should know before developing your website or mobile app.
Step #5: Develop the digital solution - mobile app or website
Here, be extra cautious. Don't end up hiring an unskilled app agency or healthcare app developers.
You should ask them the following questions before hiring them.
How will you keep me updated on the app development process?
Who will own the code?
How much should I pay in advance?
How will you test the app?
Will you make it live on Apple App Store and Google Play Store?
Will you provide me post-app-launch support?
Will you integrate the EMR/EHR of my choice?
Are you aware of privacy laws?
Are you aware of TRA and PIA?
Step #6: Execute TRA and PIA
Once your app is ready, you have to validate whether it is free from any privacy issues or not.
For that, you have to execute TRA (threat and risk assessment) on your app.
It reveals all data privacy issues within your app which you can later eliminate to make your app/website secure.
Talking about PIA, it reveals privacy issues from your entire organization.
Thus, with PIA and TRA - you can make your organization and digital solution secure and that's what is all about being compliant with data privacy laws.
Step #7: Launch the app/website
After completing the pre-product-launch checklist, it is time to launch your app or website.
You should not go big. Start with small. Target a small audience. Run small marketing campaigns.
Because with 'small' efforts in everything, you won't mess up and can easily identify what 'big' you are missing in your digital product and business practice.
Based on initial users' feedback, make changes in it and gradually increase the reach of your app/website.
This is the best risk-free approach.
Step #8: Execute compliance audit annually or every six months
Your digital product and organization should be compliant with data privacy laws every time.
But with time, when you make changes in the app/website or business practice, it becomes prone to new privacy vulnerabilities.
Thus to eliminate them, you need to carry out a compliance audit at regular intervals.
We ease your entire healthcare startup journey from business to market, app, website and compliance!
We're an Ontario-based team of healthcare developers, designers, business experts, AI engineers and compliance specialists. 
We not only help you with technology but with business strategies, business models, risk mitigations and compliance.
We work with the only goal of empowering your startup idea to turn into reality for the betterment of communities and your financial goals.
We have worked with several Canada and USA-based healthcare providers, enterprises and startups even during the pandemic to offer remote care.
Most importantly, we deliver you peace of mind as we manage all of your challenges professionally.
We discuss solutions, strategies and work with passion!

Healthcare is one industry where we have been investing 8 hours every day for the past 7 years.
We are eager to serve you with our earned expertise in healthcare-specific tech, business and compliance.