How Apps like PatientSERV & Sparrow Health Make Prescription Renewal Free of Phone Calls, Paperwork & Clinic Visits?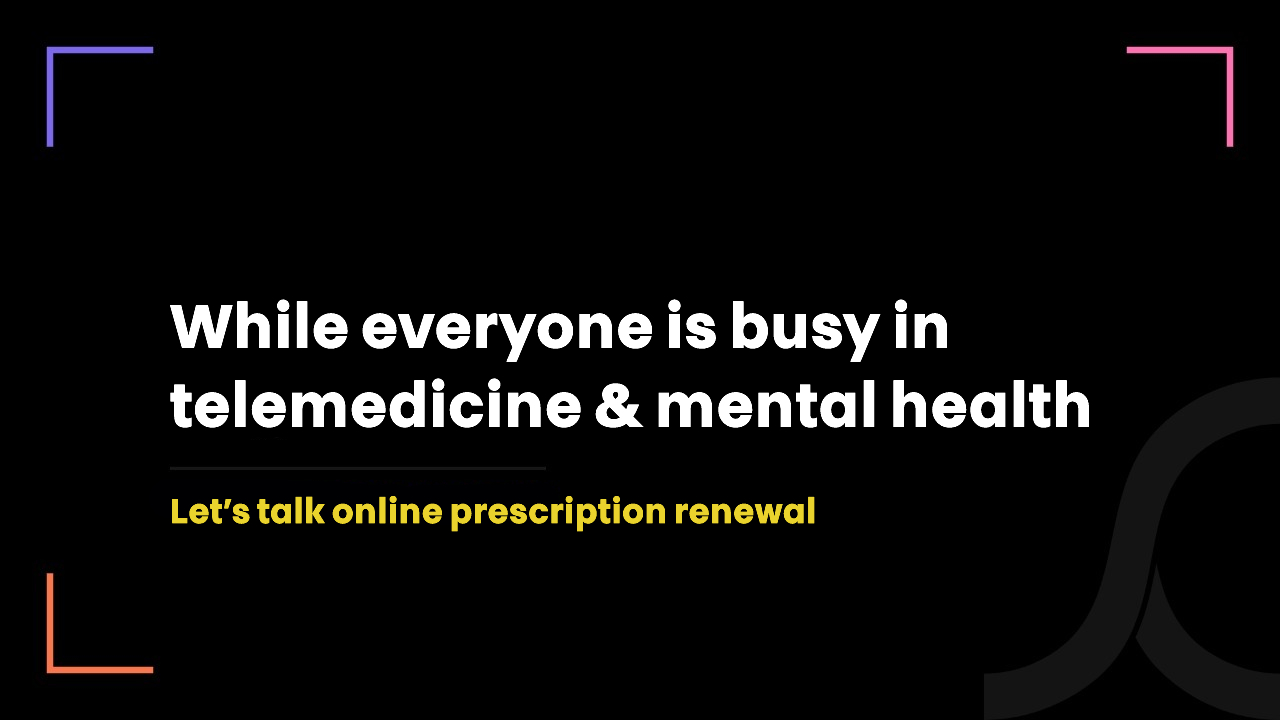 8 months ago
Prescription renewal is full of chaos – for patients as well as providers.
However, with an app like PatientSERV and Sparrow Health, you can bring peace of mind.
But how? Well, we have shared everything about it.
And as a bonus, we have also shared real-screen images of our solution for prescription renewal app!
The problems patients and providers face during prescription renewal and other uninsured medical services
Well, the healthcare ecosystem in Canada is among the most modern and advanced systems in the world.
However, there are still some areas where both patients and providers find themselves in a situation where nothing works in a timely and hassle-free manner.
One such area is seeking/delivering uninsured medical services such as prescription renewal and medical certificates for work, school, or insurance purposes.
While seeking and delivering these medical services, both patients and providers face several challenges due to its paper-based course of action.
1. Challenges faced by patients:
Patients have to make multiple phone calls to seek uninsured services.
Patients have to find time to travel to the nearest clinic.
Patients face trouble finding affordable providers for uninsured services.
2. Challenges faced by providers:
Providers have to coordinate with patients on phone calls which consumes more time and keeps error windows open.
Providers find it tedious to manage multiple prescription renewal requests as everything is managed on paper.
Since everything is managed on paper, providers require more time to process patient requests which influences patient experience very severely.
Providers have to put extra effort to receive service payments if they are dealing with patients on the phone.
But an app like PatientSERV and Sparrow Health can decode it!
The most-tested and workable solution here is an app like PatientSERV or Sparrow Health.
More specifically, a web app from where patients can log in, select the provider, make prescription renewal requests by sharing their current medication plan and make the online payment through the web app itself.
On the providers' side, they log in, list their uninsured services along with the fee, receive service requests, approve or decline service requests, deliver the service, and receive the payment.
Top benefits of having a web app like PatientSERV
Its benefits are not just limited to patients.
But it also helps healthcare providers in several ways.
So, let's explore its benefits.
1. Patient benefits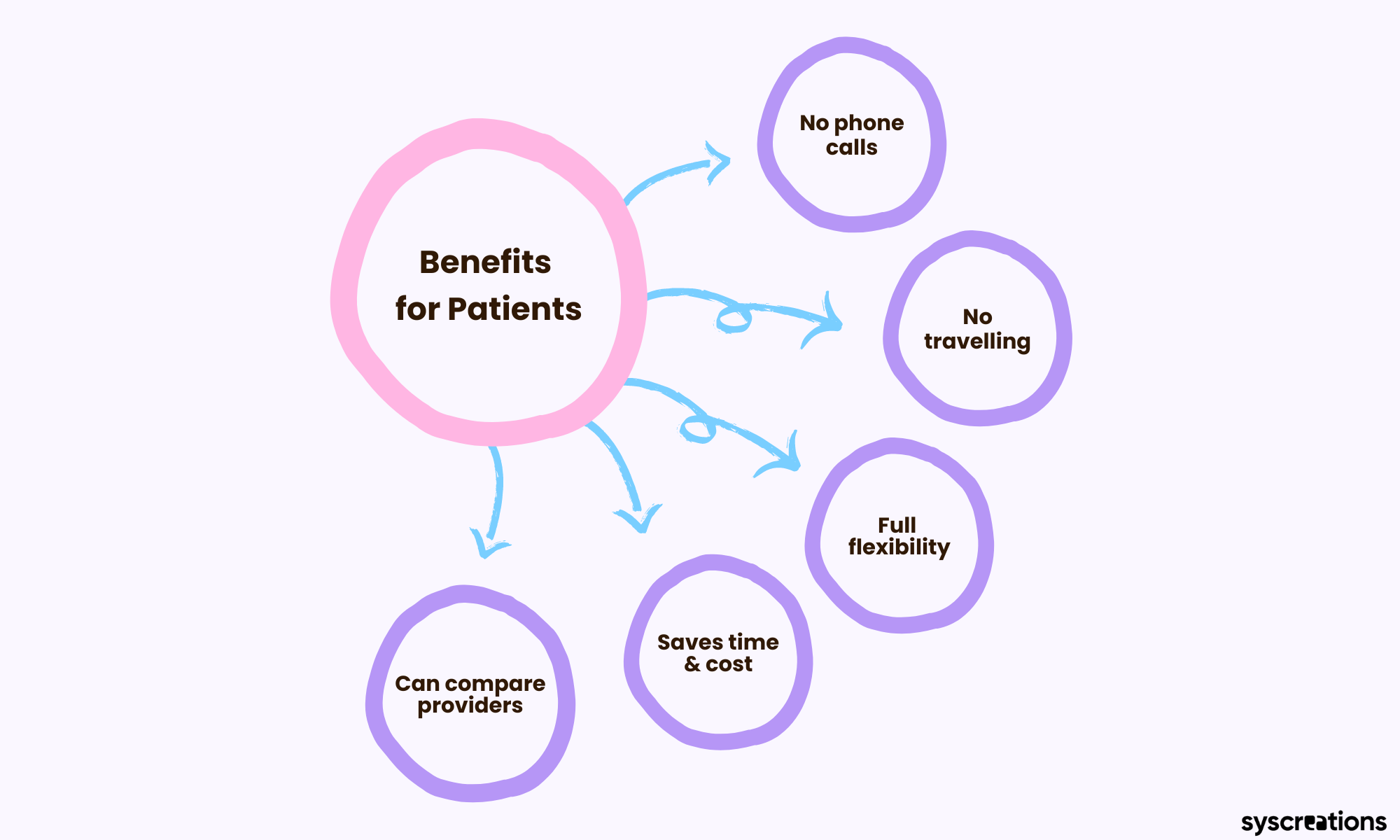 Patients don't have to call anyone to make prescription renewal requests. All they now need to do is log in to a web app and seek medical services completely online.
Patients don't have to travel to the clinic as they now receive renewed prescriptions and other medical services on their mobile phones or laptop.
Patients have access to multiple providers and the flexibility to choose the most affordable one by comparing all listed providers on the web app.
Overall, patients can seek uninsured medical services from the comfort of their homes in a very timely and affordable manner.
2. Provider benefits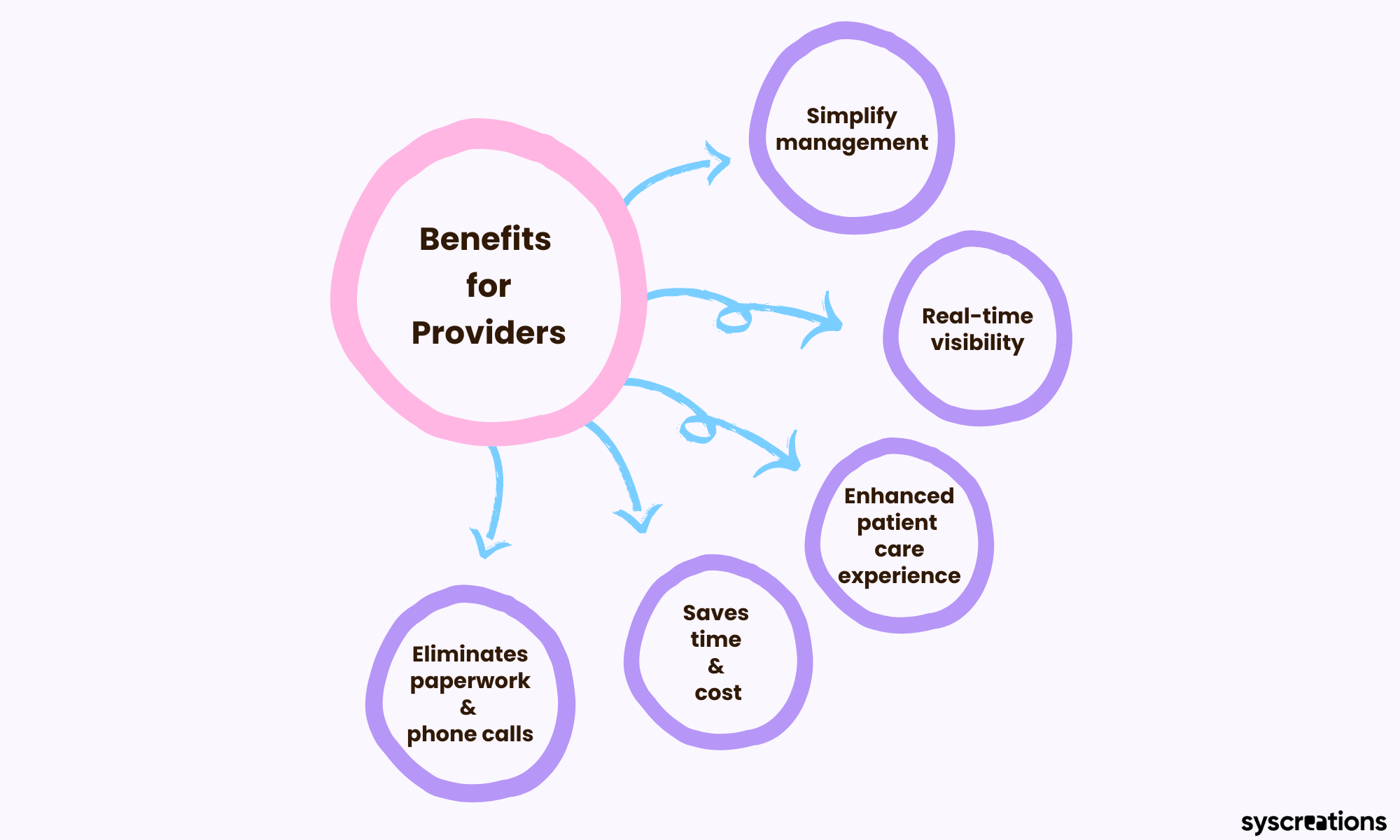 Providers can now easily manage and process all service requests through their dashboard with visibility over the real-time status of each service request.
Providers can serve more patients in a given time. Meaning, they end up making more money.
Providers can eliminate paperwork from the entire workflow.
Overall, providers can serve more patients and make more money by putting in less effort.
How does a web app for prescription renewal and uninsured medical services work?
For your better understanding, let us give you an example of Sparrow Health which, similar to PatientSERV, also provides a web app for online prescription renewal and sick notes in Canada.
Sparrow Health web app works on two fronts – patients and providers.
The following is the complete workflow for the patient front.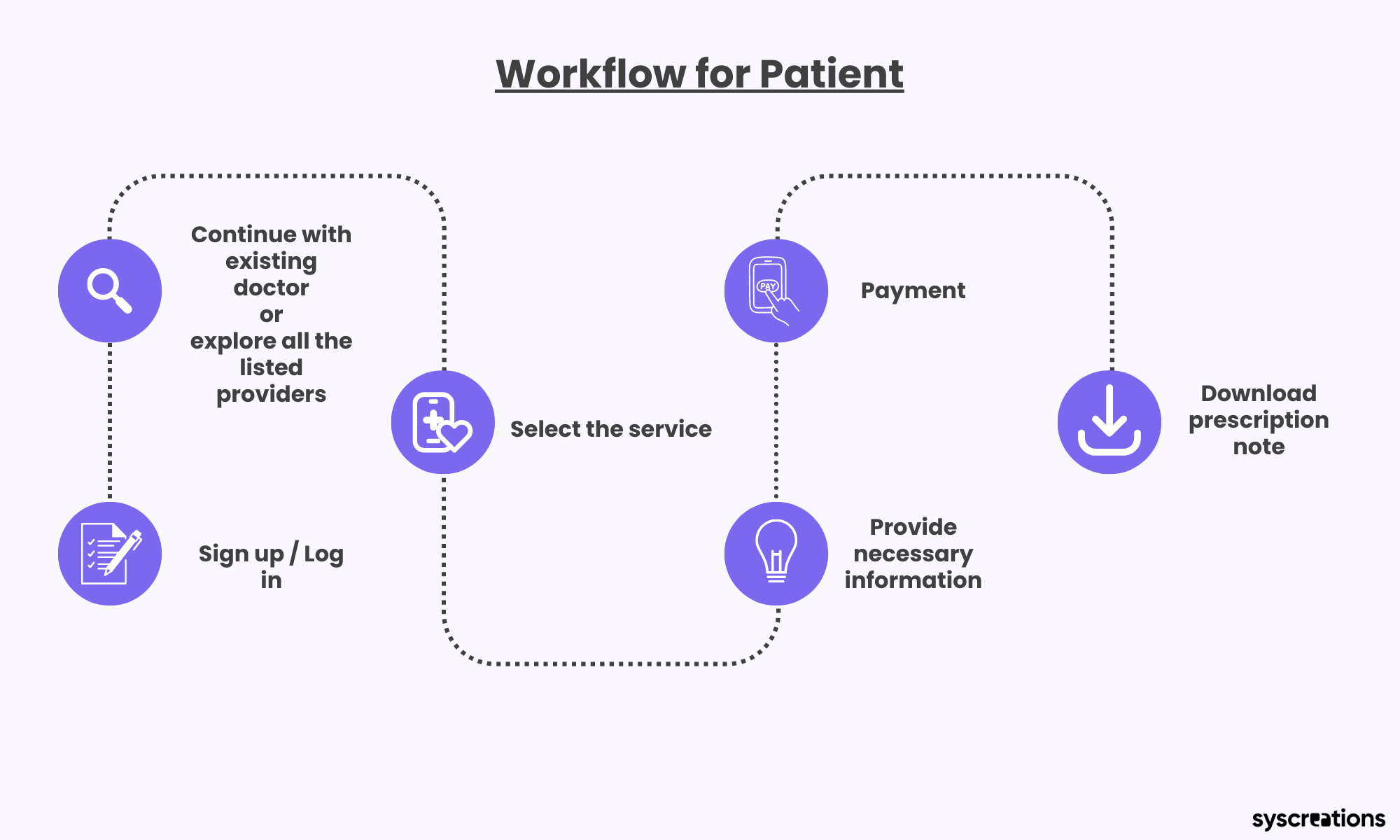 The patient signs up/logs in to the Sparrow Health web app.
He can continue with his existing doctor and choose a doctor from the list of listed providers.
The patient selects the medical service he is seeking.
If he selects the prescription renewal service, he needs to add basic information about his existing medication plan.
He makes the payment for the chosen service.
When the doctor processes his prescription renewal request, the patient gets notified and can now download the renewed prescription from his dashboard.
And now, let's discuss the workflow for the provider front.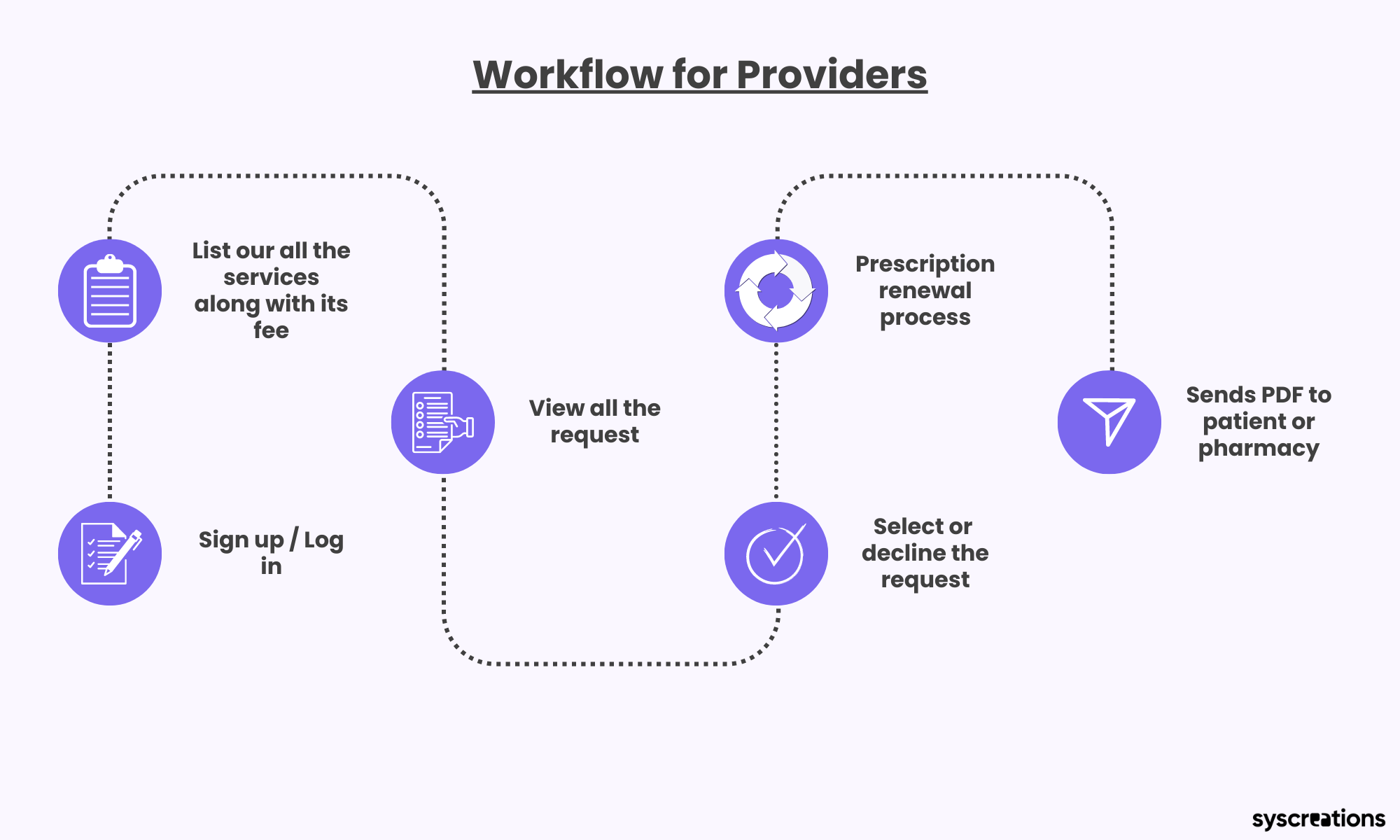 The provider creates his profile by listing out his services and service fee.
From his dashboard, the provider can view all service requests made by patients.
The provider can either accept or decline the service request.
The provider processes the request.
The provider can add his team members and assign tasks to them to quickly process the requests.
You must also read our resources on prescription:
How do prescription renewal solutions like PatientSERV and Sparrow Health make money?
Prescription renewal solution follows the marketplace model under which it makes money through commission.
For instance, it charges a few percent of the commission from both patients and providers.
However, when it comes to commission percentage, a platform does charge very nominal to patients compared to the providers.
Let's do some basic math.
If a patient pays $50 for a service and the platform charges 1% of the commission from the patient and 5% of the commission from the provider, the platform ends up making $3 ($0.5 from the patient and $2.5 from the provider).
Here, it is worth mentioning that the prescription renewal platforms solely are responsible for ensuring that the platform works 24/7 without any downtime.
And to achieve it, they have to make huge investments.
Which are the top technologies Sparrow Health has leveraged to build a robust web app?
Sparrow Health is in existence because of its web app.
A web app is at the core of its business practice.
Because it acts as a medium between providers and patients.
And it can be used through any web browser of laptops, smartphones, computers and tablets.
The following is the tech stack it is built on.
React.js - for frontend
Node.js - for backend
Adobe XD - for UI/UX
MongoDB - for database
Twilio - for 2FA
Conclusion
Both Sparrow Health and PatientSERV are solving major problems which had been ignored for a very long period of time.
However, there are still only a few players in the space despite the fact that the market size of uninsured medical services is huge.
If you are planning to build something similar and want to have an idea of the entire process – we have something special for you.
Our solution for prescription renewal!
It is a web app just like PatientSERV and Sparrow Health.
But what is so special about it is that - you can customize the app as per your unique needs.
To get more sense of it, the following are the real-screen images of it.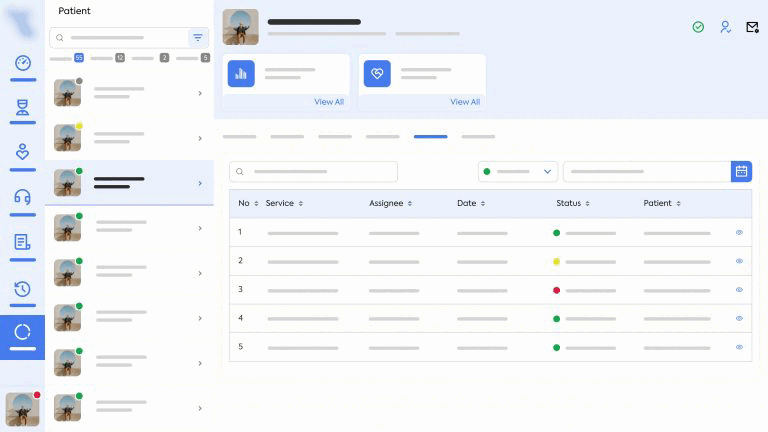 Want to know more about it, explore the entire blog on – prescription refill app.
But if you want to skip that too, let's connect!