Prescription Refill App: A Simple Way to Make Prescription Renewal 10X Faster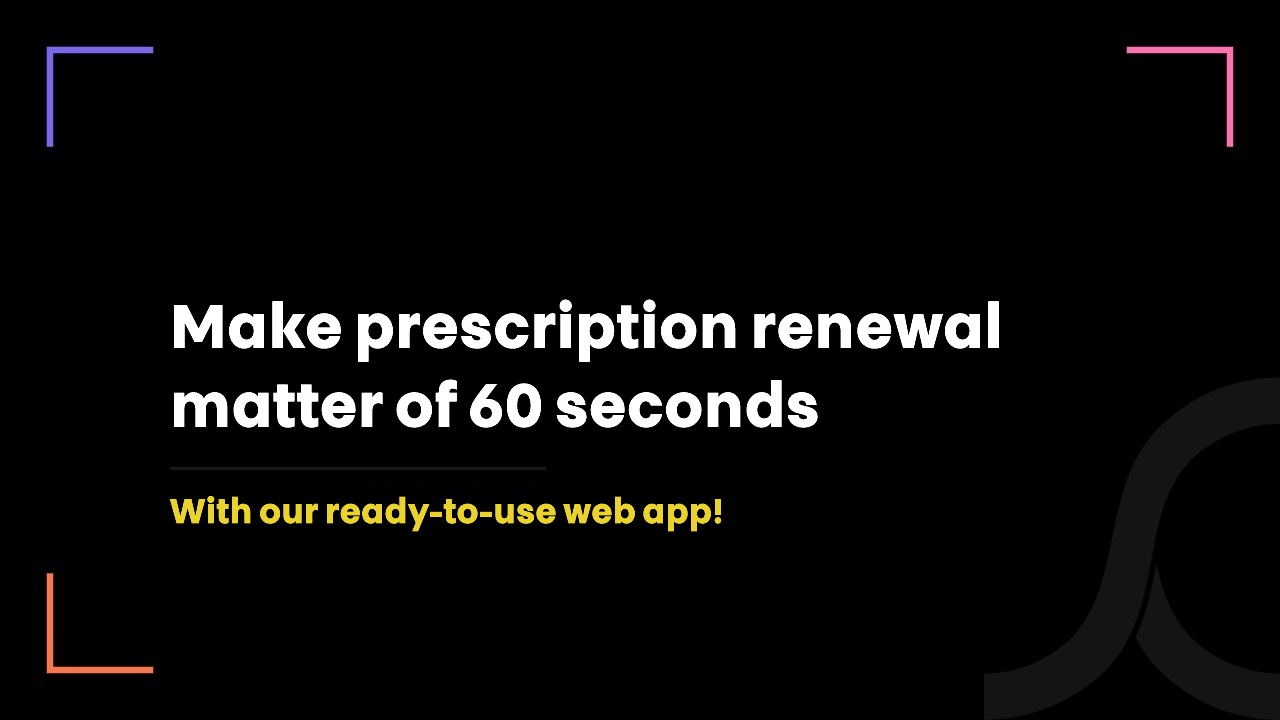 3 months ago
Planning to start an online prescription refill or other uninsured services?
You are in the right place.
We have an ideal solution as a prescription refill app.
It is a robust and future-ready solution that gives peace of mind to both the – patient and provider.
And in this blog, we have shared everything about it.
A Little Introduction to Prescription Refill App for Doctors
First, it is a web-based prescription renewal app.
This means you can access and use the app from any device or browser.
Furthermore, it also enables you to get online inquiries for prescription renewal and other uninsured services.
This initially helps you generate more revenue hassle-free.
Besides, if you have unique needs, you can customize the app accordingly.
This may include,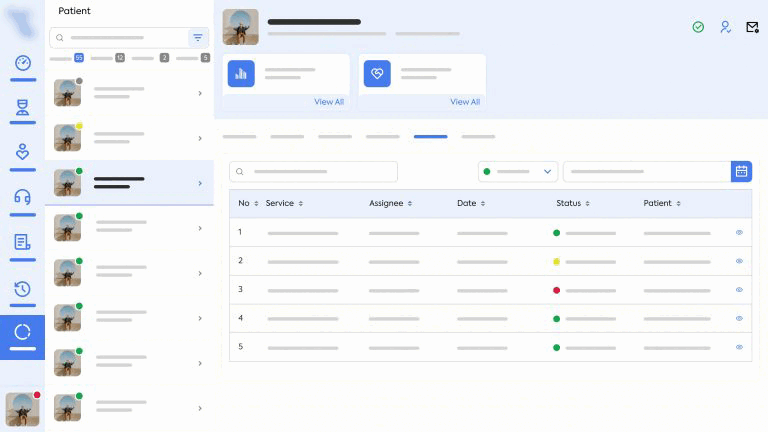 How Does Prescription Refill App Work for Patients?
Our solution simplifies the entire care journey for the patient.
And following is the step-by-step process for it.
Step 1: The patient signs up/logs in to your prescription renewal app. 
Step 2: Patients can choose a doctor from the list of listed providers or can continue with the existing provider.
Step 3: Now the patient needs to add basic information for a prescription renewal.
Step 4: Make the payment.
Step 5: The patient gets notified when the request is completed by the doctor.
Step 6: Patients can pick the prescription from their preferred pharmacy or can download the prescription note from the app.
This entire process will be the same if you also plan to provide other online uninsured services.
It may include,
Prescriptions for healthcare professional services such as physiotherapy, massage therapy, chiropractic therapy, etc.
How Does Prescription Refill App Work for Providers?
Our solution is not just to modernize the prescription renewal process.
But it also helps healthcare professionals to focus on patient care experience rather than being stuck into time-consuming and error-prone workflows.
If you are a healthcare provider, below is the entire process you need to perform for a prescription renewal using the app.
Step 1: Create a profile and list all the services along with its fee. 
Step 2: You can view all service requests made by patients from your dashboard. 
Step 3: You can either accept or decline the prescription refill request. 
Step 4: As per the need, you need to process the request.
Step 5: You can also add team members and assign tasks to them in order to complete the online prescription refill request rapidly.
How Online Prescription Refill App Makes You Free From Tedious and Time-Consuming Workflows?
The traditional prescription renewal approach is all about manual workflows.
It includes phone calls, paperwork, and clinic visits.
This not only the operational time and cost but also the patient care experience.
However, our solution eliminates all the manual workflows associated with prescription renewal.
But how?
Well, the patient no longer needs to call anyone for a prescription renewal.
What they need to do is log in to the app and request a refill.
Besides, they also don't need to travel to live-in person visits.
This helps you save time and cost spent on patient management in your clinic or organization.
Furthermore, from a single dashboard, you can view, manage, perform, and share all the tasks related to it.
This helps you eliminate paperwork, serve more patients, and generate more revenue with ease.
The Benefits of Having An Online Prescription Renewal App
Our solution simply helps you focus on patients' care needs. Not on manual workflows.
And following are a few benefits of it: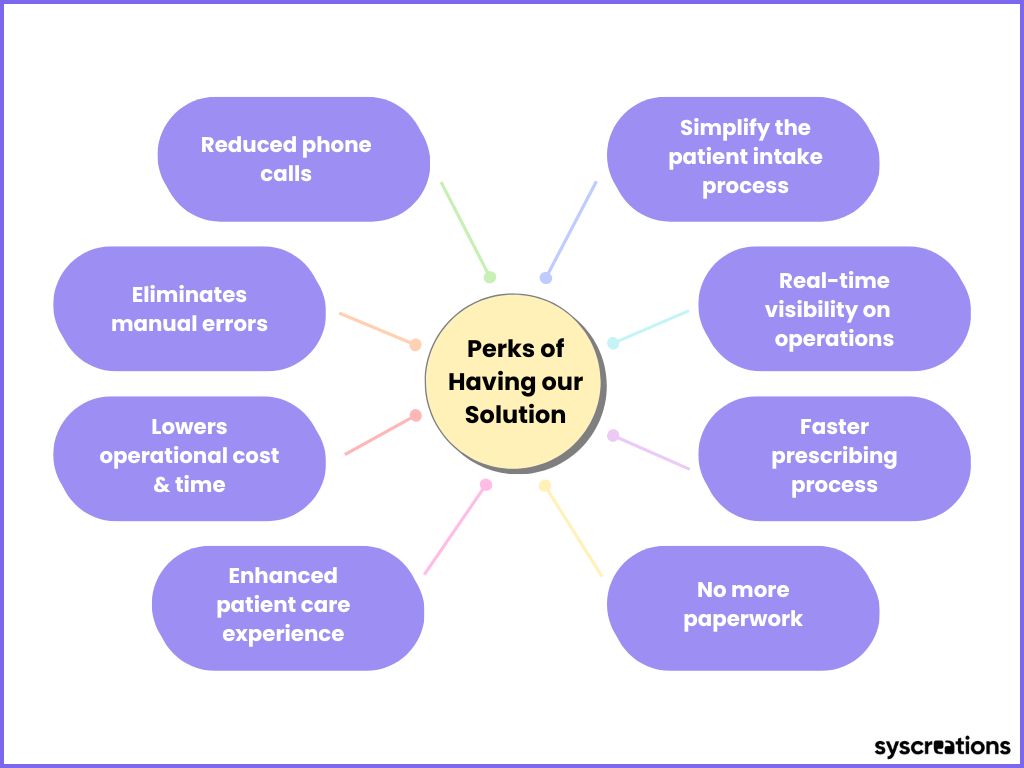 The Top Features of Prescription Refill App
Due to several features available, we have listed some of the most important ones.
But if you want to explore all – you just need to fill up the contact form.
We'll get back to you in less than 4 hours with a free live product demo!
The following are the features of our online prescription solution.
Prescription request management
Automated reminders via SMS and email
Manage patients' waiting list
Set the availability of the app
Send prescription and sick notes via SMS and email
Patient referral management
HIPAA compliant text messaging feature
Explore our other useful resources:
Now, Take a Look into the Tech Stack of Prescription Refill App
We have built a web app solution.
Because we wanted to create a simple and smoother medium between patient and provider.
The web app not only acts accordingly but also helps in attracting more patients and generating more revenue.
And since it is a web app, it can be used across all devices and browsers.
The following is the tech stack it is built on.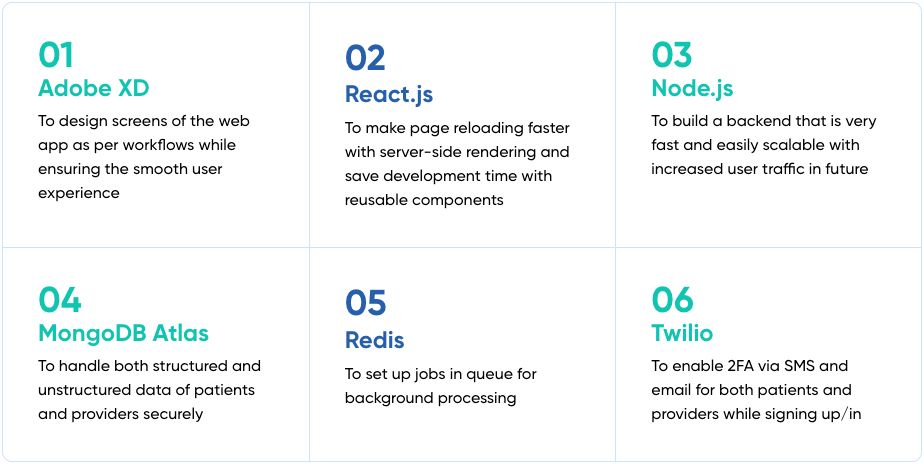 The Pricing Structure of Our Solution to Prescription Refill App 
Unlike SaaS products, there are no subscription plans and packages here.
Because we know the truth behind it.
Such a pricing model only gives short-term benefits.
But when it comes to long-term goals, it only costs a valuable fortune and doesn't deliver value at all.
That's the reason, with us, you just have to pay once.
No plans, no packages, and no add-ons.
But only values, convenience, and long-term affordability!
By paying once, you'll get the benefits like,
An unlimited number of users can use it
Get lifetime usage rights
Your own branded prescription refill app.
No need to worry about security. It is already a HIPAA compliant app.
360° freedom for customization
How Much Time and Cost Does it Take For Customization?
The product is ready.
Thus, it'll not take us weeks to customize the product as per your needs.
It'll take only a few days (including QA testing and compliance audit).
Talking about its cost, you'll have to pay based on the number of hours that our in-house development team will spend on customization.
How to Acquire Our Online Prescription Refill Solution?
The process is very simple.
Step 1: Fill up the contact form.
Step 2: We'll give you a live product demo with its pricing – in less than 4 hours.
Step 3: If you have unique requirements, we'll listen to them and provide a timeline and cost for it.
Step 4: Our in-house team will perform the customization process.
Step 5: Here, we'll perform QA testing and compliance audit.
Step 6: Before handing over the product to you, we'll give you a live working demo of it.
Step 7: Now, we'll host the app on your server and provide lifetime usage access to it.
That's it.

Read our useful resource on: Prescription app for doctors