Best Clinical Registry Software Integration, Automation Solutions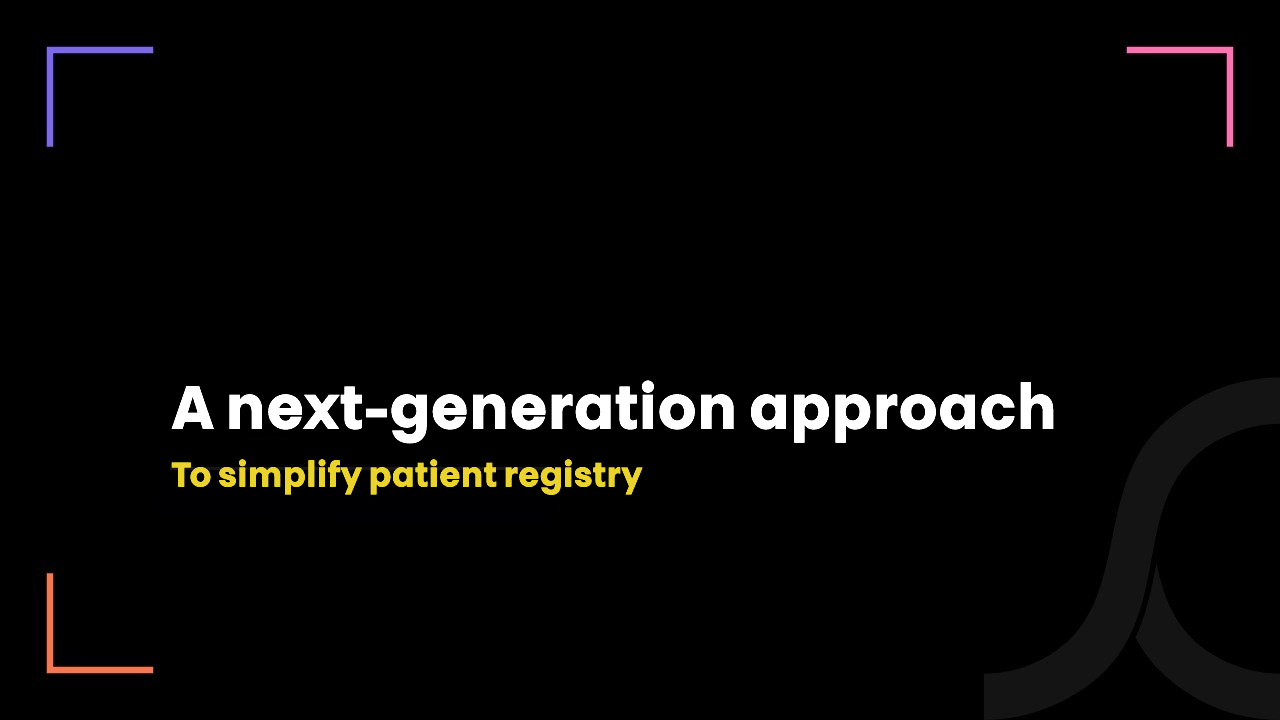 12 months ago
The patient or clinical registry is the key.
A key to developing new therapies.
A key to making patient care experience a top priority.
And a key to reshaping healthcare.
This is what we learned as healthcare-specific IT consultants, development, and compliance specialists in our 8+ years of journey.
However, there are a few challenges that are restricting healthcare entities, organizations, and individuals to adopt, implement, and use the clinical registry software or solution effortlessly.
For instance,
Complexities in gathering and analyzing the data
Patient data privacy and security
Low-grade data exchange quality
Poor usability and inflexible infrastructure of the software
If you are facing the same difficulties, we are here to make your patient registry experience pleasing with our consultation, workflows, compliance, automation, and integration solutions for clinical registry software!
Let's start how we can support you.
1. Clinical registry software consultation solution
We have a highly experienced healthcare-specific consulting team.
They will work through your patient registry challenges and find ideal opportunities.
The end result will be an outcome-driven plan that completely meets your business, capital, and timeline goals.
Following is a glimpse of our growth-focused clinical registry software consultation.
Defining the project scope, timeline, and capital
Identifying the business and user needs
Aligning all the needs and creating a perfect strategy
Deep dive into the IT infrastructure
Evaluating the pros and cons of custom development and integration solutions
Creating a roadmap to achieve the technology goals
Final report with recommendations and next steps
2. Patient registry workflow solution
Superior workflows define your clinical registry software success!
Thus, we focus more on the software workflows in order to help you minimize your clinical efforts and lower the possibilities of errors.
The end result will be high operational efficiency and ROI.
Here is a small overview of our patient registry workflow.
Defining the admin roles (Can do anything from registries management to user permissions)
Defining the curator roles (Managing membership of patients)
Defining the clinician roles (Edit, view, and share the data of patients)
Defining the patient roles (Login to the patient portal, edit and share the data with clinicians)
3. Clinical registry software integration solutions
Health tech integration is complex compared to non-health tech solutions as interoperability is a major challenge here.
But we are exceptionally great at it.
Because we have a dedicated team of FHIR consultants to HL7 experts and integration specialists who understand every small aspect of health tech integration.
From data management and structure automation to interoperability and compliance, our team has the all-in-one expertise to fulfill your integration needs.
Here is our approach to integrating clinical registry software into EMR, EHR, PACS, HIS, LIS, and other health tech solutions.
Step-1: We understand and review your integration needs.
Step-2: We assign a dedicated integration team.
Step-3: Now our team integrates the health tech system with patient registry software by keeping in mind all aspects of the interoperability standards.
Step-4: Our healthcare-specific compliance consultants review the entire integration process in order to find any vulnerabilities issues.
Step-5: It's time for our QA team to identify and fix all the bugs and errors as per the FHIR and HL7 standards.
Step-6: Now we offer a working demo.
Step-7: With us, you don't need to worry about technical support.
In case you are wondering, here is the list of the EMR/EHR integration solutions we offer.
Top EHR vendors in Canada
Top EMR vendors in Canada
4. Clinical registry compliance solutions
Whether you want HIPAA consultants or PHIPA compliance experts, we are ready to help you with your physical, administrative, and technical compliance needs.
We have a winning strategy for patient registry compliance solutions as of our ultimate expertise in PIA & TRA.
Here is what it looks like.
Step-1: Understanding your needs by conducting a virtual call.
Step-2: Analyzing the workflow and IT infrastructure of the software.
Step-3: Now our team performs a security audit in order to identify the privacy and security gaps.
Step-4: Documentation that contains each and every aspect.
Step-5: Our development team addresses all the technical requirements.
Step-6: We perform a comprehensive compliance audit before declaring it compliant with all the data privacy laws.
5. Clinical registry automation solutions
The benefits of an automated patient registry system.
No manual data entry process
Ensure high operational efficiency
Lowers the chances of the manual errors
We have a dedicated team of RPA specialists who have been automating health tech solutions since the start of their careers.
It just takes 5 steps to make your clinical registry software on autopilot mode.
Step-1: Discovering automation potential.
Step-2: Understanding automation needs for each process in detail.
Step-3: A development process using RPA tools like UiPath, Blue Prism, Automation Anywhere, etc.
Step-4: Identifying and fixing all the bugs and errors.
Step-5: A successful deployment.
That's all!
This is how we deliver a pleasant experience for clinical registry software solutions.
3 FAQs for the patient registry system
What is the purpose of a clinical registry?
To bring all the healthcare data together in order to improve the clinical outcomes, create treatment guidelines, identify the best clinical practices and support the new therapeutics development.
What to look for in clinical registry software?
Ability to integrate any other health tech system
Fully compliant with all the data privacy and security laws
Forecasting and predictive analytics to make a data-driven decision
What are the types of data for registries?
Cost and utilization data