How to Build App like HiMama (Recently Raised $70M) + Top Child Care App Ideas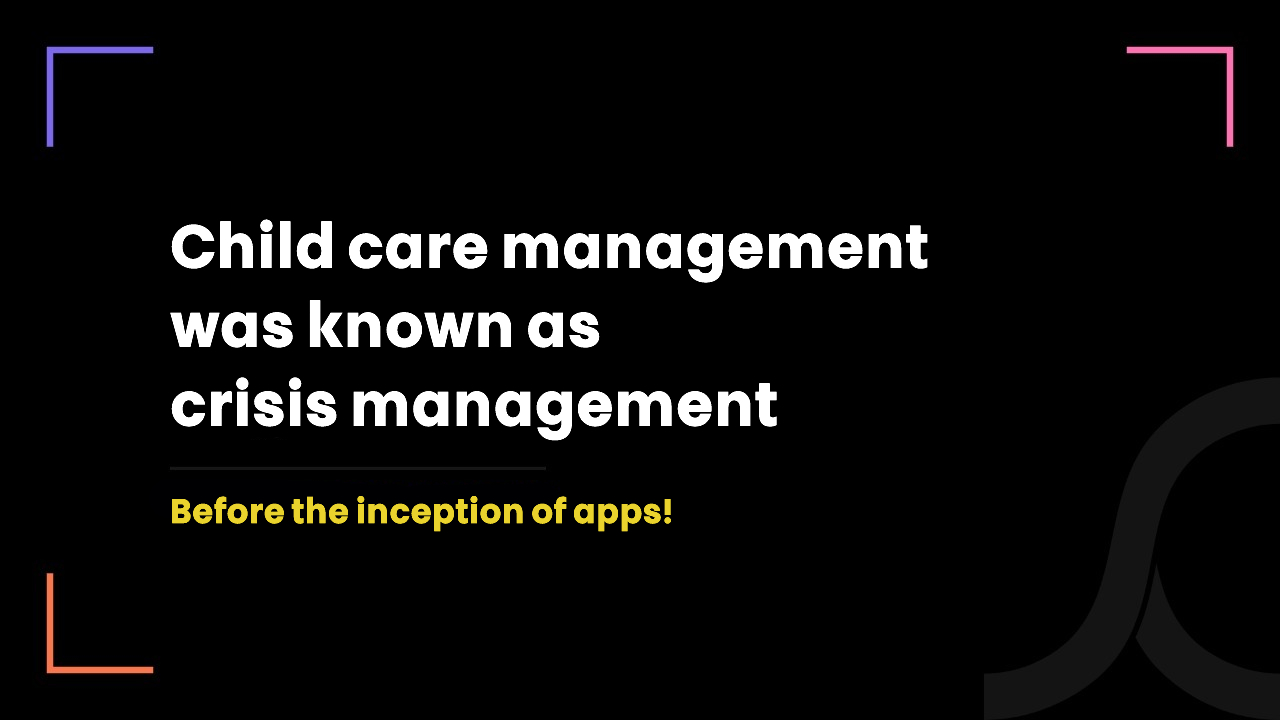 2 years ago
As per the official reports, the #1 child care app of North America named HiMama recently closed a successful series B funding round worth $70 million.
The round was led by Bain Capital Double Impact with existing investors - Round13 Capital and BDC Capital's Women in Technology Venture Fund.
We're happy to continue to support Round13 portfolio company, @HiMamaapp, in their $70M #SeriesB round alongside @BDC_Capital's Women in Technology Venture Fund! More info via @betakit > https://t.co/pX8X4ghZL5 pic.twitter.com/EsI3m98lpq

— Round13 Capital Inc. (@r13vc) November 18, 2021
What is HiMama and what does it offer?
HiMama is a Toronto-based startup that provides a child care management app to child care centers under the SaaS model.
Its very popular child care mobile app aims to reduce administrative burdens of child care centers while streamlining their all daily operations and enhancing the educational outcome of children.
In the Canada and United States App Store, HiMama scores 4.9 out of 50000 ratings.
More than 1000 child care centers across USA and Canada are using HiMama's digital products with 1 million-plus parents registered on its platform. 
Our other useful resources:
What is the use of HiMama's mobile app?
Running a child care center is an extremely challenging task.
Staff needs to spend hours in tedious administrative tasks which include planning, attendance management, scheduling, communicating, payment, invoicing, reporting etc.
HiMama's mobile app takes these all administrative tasks online and empowers staff to digitally manage the entire child care center.
This naturally gives a superpower to staff to engage more in child care, rather than paperwork and management.
Outstanding features of HiMama's child care management app
If you are planning to build an app like HiMama, you must consider adding these features to deliver value.
Educators can send messages, photos and updates to parents.
Educators can create digital reports with just a few clicks.
Educators can check in and check out children with a single click. On every check in and check out, parents get notified.
Educators can plan and manage each class and keep records of each child attending that class. This also includes mood, health & meal notes.
Educators can seamlessly plan lessons that include which activity is going to be performed when. Parents can also know every detail of planned lessons.
Parents can digitally make payments from their dashboard and child care centers can know the status of each payment from their payment dashboard.
Educators can seamlessly create a visual and textual portfolio of each child by observing and adding the development notes of the child in the app.
Educators can digitally assess each child and record a child's daily activity & overall progress to easily share it with parents.
Educators can add development notes and photos of a child doing an activity in one organized place.
How does HiMama look after the health of children?
As we already discussed, one of the features of the HiMama app is the children's health log. So, if one child has a runny nose, educators can log it into the app which is useful for future use.
Moreover, HiMama rolled out new healthcare-centric features to ensure the safety of children during the pandemic time. These features include health screening, temperature checks, contactless drop-off and pick-up.
Why are child care apps more likely to get success with pandemic and investment by the government?
HiMama's co-founder Spreeuwenberg said in the interview with Betakit, "Because of COVID-19 there has been more recognition of the importance of childcare and early childhood education"
Apart from the pandemic, another factor that is driving the prosperous future of child care apps is the government's billion-dollar plans for childcare.
Earlier this year, Canadian Finance Minister Chrystia Freeland announced that the federal government will invest $30 billion in the coming 5 years to create a national child care system and to help offset the cost of early learning.
This will make child care more affordable for parents, resulting in unprecedented growth for the child care industry.
Not only Canada, but America is also aiming high.
In April 2021, just after revealing a $2 trillion infrastructure plan, US president Joe Biden had announced a $1.8 trillion American Families Plan which deals with child care too.
So, with both superpowers investing hugely in child care, the child care app market is expected to heat up and this is the best opportunity for you to jump in due to less competition!
Sharing our entire 17-step process we follow to build child care app like HiMama
Top child care app ideas for the stunning success in North America
If you are not fascinated by HiMama and looking for more child care app ideas, the following is the list of the top 3 healthcare-focused app ideas curated by our business analysts.
1) Virtual care for kids
Kids face healthcare and wellness issues more often. But parents struggle to find access to primary care providers for their kids at their available time.
You can solve this major challenge of parents by building a virtual care platform for kids which virtually connects parents with pediatricians from anywhere, anytime.
Canada already has such a platform for kids named KixCare which recently raised $2 million!
You must read: How to Start Virtual Care for kids with a Platform like KixCare?
2) Kids wellness super app
Parents struggle with kids' wellness issues such as irregular sleep patterns, bad food habits, their unpredictable behaviours etc.
You can empower parents with a kids wellness super app that enables parents to track every activity, behaviour and mood of their kids and work on achieving wellness goals they have set for their kids.
3) Kids-focused healthcare/wellness eCommerce app
Kids have different requirements when it comes to healthcare and wellness gadgets, nutrition, medicine, skincare items, etc.
And as kids grow, their healthcare and wellness requirements also get changed.
Because of these two reasons, it is difficult for parents to easily find and purchase healthcare and wellness products for their kids.
You can address this challenge by building a kids-focused eCommerce platform for healthcare and wellness items from where parents can seamlessly buy anything they want for their kids.
(This one is a really great app idea with almost zero market competition!)
Need help with app UI/UX, development, QA? We have Canada's sharpest brains
We're an Ontario-based modern-age IT company, practicing agile methodology and leveraging groundbreaking app development technologies.
When it comes to teams, we have Canada's sharpest brains. Our team includes app UI/UX designers, developers, QA engineers, compliance specialists and business analysts.
We have ultimate mastery in building native and cross-platform apps. Because we have been doing the same thing for the past 7 years.
We also have expertise in building software and progressive web apps.
What we promise you to deliver is the value at a startup-friendly price and within the set deadline.
We previously have worked on several kids-focused app development projects and delivered outstanding results.
So, just let us know your requirements and we will take care of the rest!