Home Care and Wellness Marketplace: What is it, How it Works, How to Build?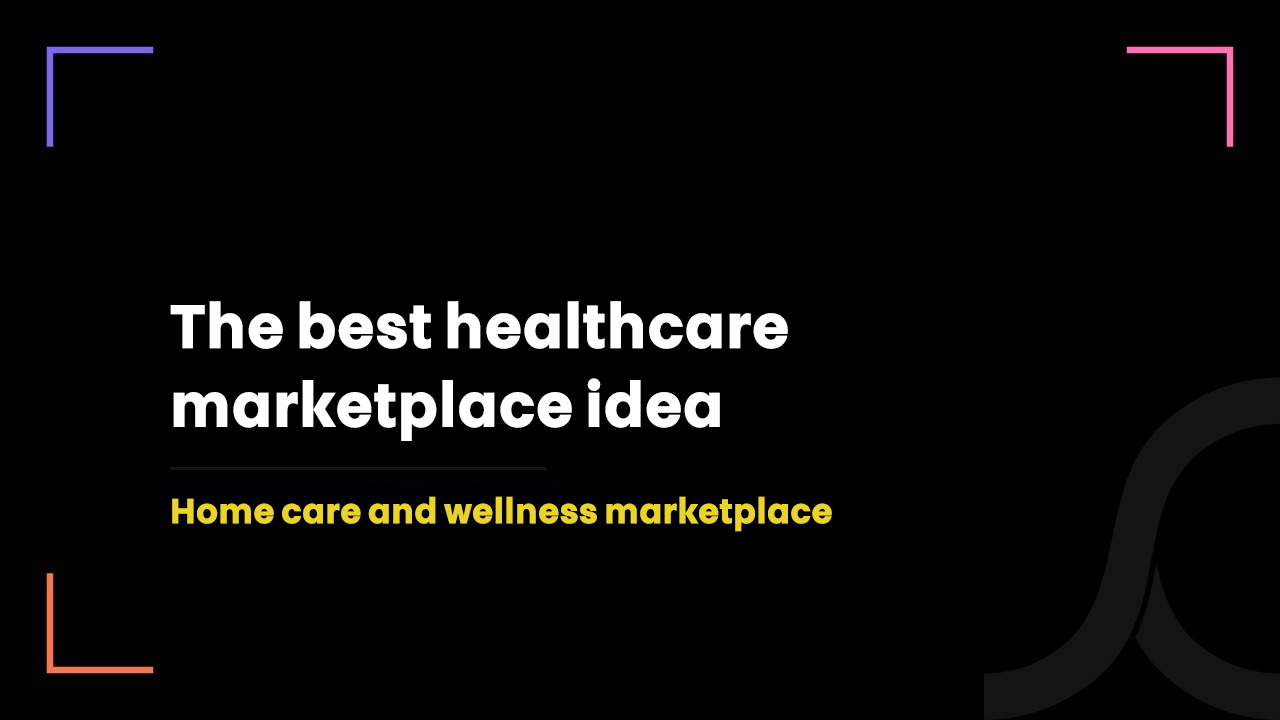 2 years ago
After telemedicine, the next big thing in healthcare is the marketplace.
(Giving a healthcare tech startup idea in the first line of a blog is what makes our blogs special! We believe in knowledge sharing.)
Anyway, let us give you an example. Because, like you, we also trust data rather than words!
Wecasa- a French healthcare startup - recently raised $17.7 million for its home care and wellness marketplace.
Just in April 2021, it has also expanded to London, UK and now eying on the North American healthcare market.
(Well, if you are planning to build a Wecasa-like marketplace in North America, you better be quick!)
Initially, Wecasa offered only hair care services at home.
But soon it added more verticals and now offers home care and wellness services across hair, beauty, housekeeping, babysitting, sports coaching, and massaging.
(It won't come as a surprise if they would add senior-specific home care services too in near future!)
This is getting interesting. Isn't it? So, let's understand it more comprehensively. 
Our other very interesting research on telehealth:
What is a home care and wellness marketplace?
When it comes to wellness or even healthcare, people have two choices.
Either they visit the nearest wellness or healthcare center or call wellness or healthcare experts to their home.
Of course, the other choice seems more rational and convenient.
We have been experiencing since the pandemic that people have been opting more for virtual healthcare visits rather than in-person visits.
According to several studies, more than 60% of Canadians selected telemedicine during the pandemic to seek healthcare services from home.
This clearly depicts that people find virtual means of healthcare and wellness the best alternative to in-person care.
But how would they find wellness and healthcare experts virtually? Here is where a home care and wellness marketplace like Wecasa comes into the picture.
It leverages the technology to seamlessly connect people with wellness experts.
All a user has to do is select the type of wellness or healthcare service he is looking for. Rest is managed by the marketplace and the technology it is working on!
How does a Wecasa-like marketplace work?
For better understanding, we first need to understand different types of healthcare marketplaces.
B2B (Business to Business) marketplace
Here, the entire concept is to connect one healthcare business with another for selling and purchasing medical equipment in bulk or sharing services.
B2C (Business to Customer) marketplace
Here, the entire concept is to connect healthcare businesses with customers (patients).
P2P (Peer to Peer) marketplace
Here, the entire concept is to connect individual healthcare/wellness service providers with individual users.
Wecasa is the P2P marketplace as it allows individual wellness service providers (called Pros) to register themselves on the marketplace and provide services to individual users.
This is its entire workflow.
Using Wecasa's intuitive platform, a user has to select the wellness service he is looking for.
Choose an ideal time and date
Wecasa offers the ultimate freedom to a user to choose the time and date he wants a wellness service provider to visit him at his home.
Wecasa platform with its sophisticated algorithm finds the nearest and most suitable Pro (service provider) for the user and sends job and address details to a Pro.
Here, it is worth mentioning that there must be a different module in the same platform or a new platform for wellness service providers to receive jobs, to report and track earnings.
How to build a home care and wellness marketplace like Wecasa?
Well, the home care and wellness marketplace is the best healthcare marketplace idea as the competition is yet to heat up.
By building a home care and wellness marketplace in 2021, you can cover the entire market and leverage the expected market boom of healthcare marketplaces.
However, when it comes to building one such marketplace, it requires a dedicated healthcare-focused skill set and experience.
And most importantly, it is the healthcare IT project execution approach that matters the most!
We've tested several such approaches and finally found the most effective and solid approach that we have been utilizing for years to deliver successful projects.
Here it is.
Step #1: Finding the Target Audience
Step #2: Understanding & Evaluating Their Requirements
Step #3: Finding Top Competitors
Step #4: Carrying Out Competitive Analysis
Step #5: Defining the Business Model
Step #6: Defining the User Journey
Step #7: Creating a Feature Set
Step #8: Carrying Out the Technical Feasibility Study
Step #9: Designing Wireframes
Step #10: Code the Frontend of the Marketplace App or Web
Step #11: Code the Backend of the App/Web
Step #12: Testing the App/Web
Step #13: Carrying Out Compliance Audit
Step #14: Launching the App/Web
Step #15: Taking User Feedback
Step #16: Updating the App/Web
Why is the senior care marketplace an assured source of revenue?
If you are going to build a home care and wellness marketplace like Wecasa, we encourage you to consider a senior care marketplace or portal as well.
After the most heart-breaking and life-claiming long-term care crisis, seniors prefer to stay at home and seek home health care services through healthcare providers to help them with their daily activities and medical needs.
They even avoid shifting to TCU (Transitional Care Unit) and prefer to get after-surgery care at home.
But where they face the most challenge is finding affordable, reliable and experienced home health care service providers.
By building a marketplace for senior care, you can enable seniors or their family members to quickly hire an experienced home care service provider.
This is indeed a great business opportunity considering the number of seniors unable to look after themselves!
Stuck with healthcare marketplace idea? We can help you with our healthcare IT and compliance expertise
We are an Ontario-based healthcare-focused IT company - has been proudly helping Canadian and American healthcare providers for more than 7 years.
Our dedicated healthcare developers, designers, business analysts and healthcare compliance specialists are trained to lead any healthcare IT project to success and beyond.
In fact, our teams have been dealing with healthcare and wellness projects for years and have made themselves very comfortable and experts in healthcare IT.
Being a Canadian company, we understand the importance of compliance and thus, we always build a compliant platform only.
We charge not for providing services, but for allowing you to utilize our healthcare IT skills and experience for your success and growth.
What uniquely we provide is peace of mind as building a healthcare marketplace is generally a frustrating experience for clients having no technical knowledge.