Implementing Healthcare App QA Testing: Hire the Best QA Testers in Business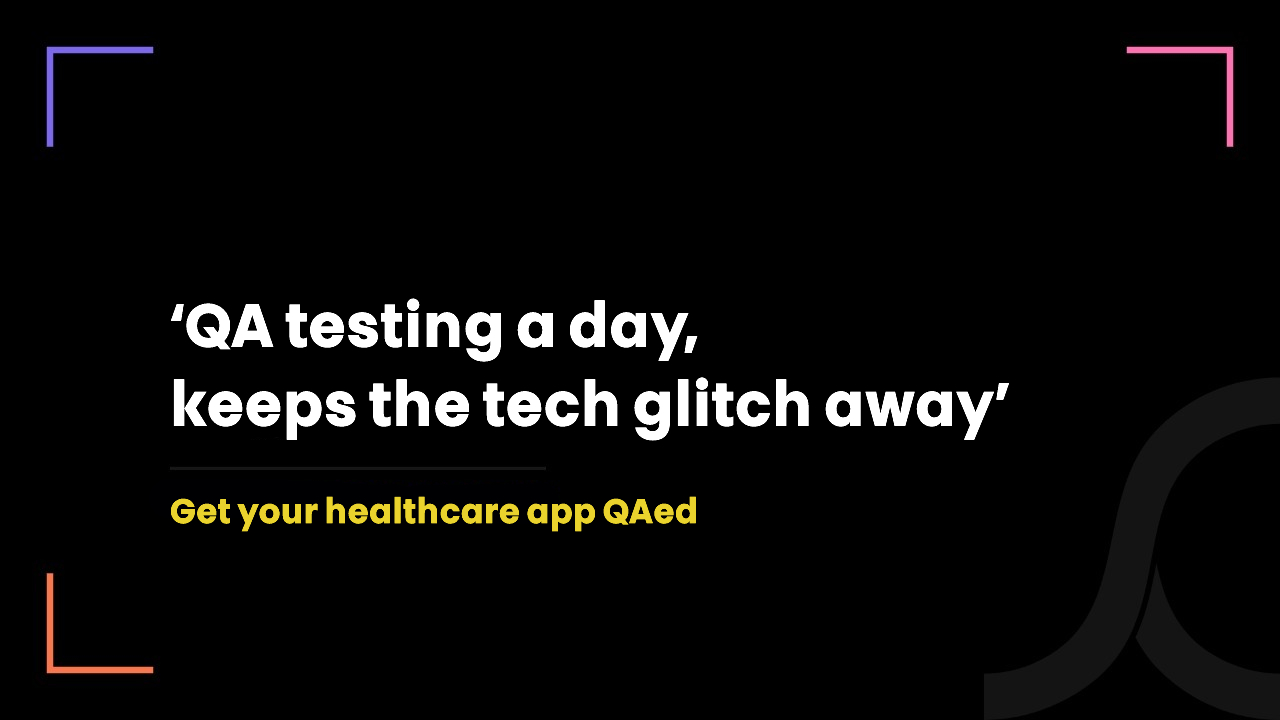 2 years ago
It's been a while since we went on a long ride. Today as we jump into the most crucial part of any healthcare or medical domain dealing with technology.
We are ready as we put our "Tester's Hat" on bringing you robust and secure online healthcare solutions for your apps, software, and websites.
Today's blog is for every individual; healthcare professionals, vendors, service providers, clinicians, nurses, patients, tech entrepreneurs, pharmacists, or anyone associated with the healthcare industry in any way possible.
Technology has always played an important role in healthcare and the development in the field of medicine trying to make it more efficient.
The healthcare sector makes use of technology to provide high-quality services to patients, speed data transfer, and make essential information more accessible. In this situation, it also improves diagnostic and therapeutic quality.
But what if I told you the mere usage of technology isn't enough. The Healthcare sector needs to always check its reliability. Because one small mishap or glitch can cost a human life. 
Our other useful resources:
How does QA in healthcare work?
According to research by Markets and Markets, "The global healthcare IT market is expected to grow at a CAGR of 15.9% from 2016 to 2021".
You need to understand that your healthcare app, software, or website is going to get tested one or another way- either by quality assurance specialists like us or by the users.
When you practice quality assurance (QA) of a medical or healthcare software, you are not only monitoring the product's quality throughout the development process but also during and after its implementation in the market for your target base.
Another important aim of a QA check is to verify the security of users' personal data as well as compliance with healthcare standards and laws.
At the same time, the healthcare app Quality Assurance and Testing address these questions,
What are the benefits of digital ecosystems to CIOs?
What is the need for advanced analytics to drive bigger change?
What are the investments required to take a digital leap?
What would be the expected performance of the application, software, or website?
High R&D expenses, as well as rigorous laws and growing user demands, need a tight focus on software quality in the healthcare industry.
All of these trends may not apply equally to every health sector but will vary depending on the type and use of healthcare solutions, as well as the particular testing requirements of various healthcare providers.
So, if you want your healthcare app to operate smoothly and provide only pleasant experiences to users, quality assurance is a must-do phase.
What do our healthcare QA testers check while executing QA for your healthcare digital solution?
Obliviousness to quality assurance concerns can lead to an undetected bug, a low-quality final product, inaccurate diagnosis, and futile treatments that damage patients rather than alleviating their health problems.
Thus, Quality Assurance techniques in healthcare software development are an absolute must, not an option.
Check out the below areas in which the healthcare app QA testing is required.
The most data-intensive sector in the world is healthcare with records of tons of patient information in the form of PHI or e-PHI in PHS, EHRs, and EMRs with their health conditions.
Healthcare apps and software are particularly developed with capabilities that enable access, transmission, data collection, and storage.
During testing next-generation healthcare apps, testers must consider the entire patient data management process across several technology platforms.
They must carry out all required checks to verify that patient data is managed efficiently and without compromising security and privacy.
Big Data management must be properly integrated throughout the organization's ecosystem. This necessitates Big Data testing to ensure perfect deployment, which results in the desired outputs.
A healthcare app or software may need to share data across multiple healthcare platforms developed by different characteristics. Thus, they need to interoperate to deliver the required data and experience to the user.
Let us take an example of a fitness tracker that is connected to your mobile device and the data recorded is transferred to your clinician EMR report for your regular checkups automatically.
Here, test automation is used to build a robust QA environment and guarantee that every part of the product/application is tested to ensure compatibility.
Interoperability, regulatory compliance, security, and data privacy are all in high demand. There is a demand for healthcare application testing, which necessitates significant technological knowledge, as well as significant time, resources, and expenses.
Functional implementation of security for apps, software, and website
Ensuring quicker delivery with maximum security, a healthcare app QA testing becomes very crucial.
This QA testing majorly applies to healthcare digital solutions that contain patients' sensitive data and health-related information If the digital solutions are hacked for information, it might result in a huge breach.
Some essential steps include validating and authenticating user log-ins, testing against firewalls, and encrypting user data.
Security testing along with penetration testing aids in making applications hack-proof and long-lasting in today's difficult digital environment.
Healthcare apps or products must conform to the strict HIPAA, PHIPA, and PIPEDA regulations to assure patient health information protection.
All information flow across channels may be simplified and safeguarded with efficient QA.
Case study: How did we test the telemedicine app 5X faster?
Soft spots to check-in QA testing of healthcare domains
Let us get straight to the point. A list of possible vulnerabilities in healthcare apps is provided below.
Washing out healthcare compliance requirements
Throughout the life cycle of the healthcare software or website, compliance is something that you always need to keep in mind.
Hiring QA testers like us for your health app, we make sure your app follows all the compliance requirements with HIPAA, PHIPA, and PIPEDA.
Encryption of protected health information (PHI)
Quality assurance specialists must inspect the data encryption and decryption processes and ensure that the keys are correctly stored. Encryption is the most fundamental method of protecting sensitive data.
Even though compliance like PHIPA, and HIPAA doesn't establish automatic backups, you know manual backups take loads of time. When all of these requirements are met, your quality assurance team must test to see if data is successfully backed up.
While selecting the criteria under which you wish to back up data automatically, such as at a fixed interval or after specific data alterations or modifications.
Assuring the access strategy includes all roles and ensures that only prescribed data is available to each user role.
Checking user-friendliness of UI/UX
Testing the app or software usability, the healthcare domain must be able to provide a clear idea of functionality to the users. Conducting a hallway usability test that allows the testers to identify how long a user takes to complete a particular task.
QA specialists like us choose random pilot users by giving them a particular task to complete within the app and on the basis of it find hurdles and inconveniences that may make your website or software interface difficult to use.
Incompatibility with healthcare systems
Every hospital and software like EHRs/EMRs and Hospital Management Systems (HMS) use their own data format, functionality, and database type. This lack of uniformity in healthcare interoperability systems can create issues and delay healthcare decision-making.
Since integrating with these third-party software can make your website and software deliver the convenience of access.
That is why you need QA experts like us who can check your healthcare app or software compatibility to freely communicate with the systems it is integrated with.
What you should look for while hiring QA testers for your healthcare software, app, or website?
Unifying communication and collaboration process
It is impossible to achieve the desired result of Quality Assurance in a given time without proper communication within the team and with you.
At SyS Creations, we follow sprint planning and have daily, weekly, monthly, and quarterly calls with our clients to provide reports on the ongoing process. And making sure that we are on the same page and understanding of the business goal.
Manual and automation testing
Just either one of them is not enough. A combination of both checks helps you to understand the UI elements of your app or website that may be impossible to check with automation. On the other hand, automation aids you in optimizing testing for repetitive checks.
Thus, QA chaps who can accomplish the duo must be your priority.
Quality Assurance testing when done using the CRLS testing i.e., compatibility testing, risk-based testing, load testing, and security testing will make your healthcare platform invincible.
Hiring QA testers for healthcare apps, software or websites that do all the above is the final nail in the coffin of success. This means the only way now for you is UP.
Quality Assurance services that we offer for your healthcare app, software or website
Offering a complete range of testing services we always make sure never to miss any checkpoint in your healthcare platform so that we can deliver a quality product to you.
For that, we offer a range of services-
Automation Testing- For reduction of repetitive tasks and lightening the manual work with increased efficiency load. With automation testing achieving high-quality consistent and accurate results in a shorter time becomes child's play. It is executed in two major forms, Appium and Mobile Automation Testing.
Selenium Automation Testing- We offer our selenium testing for your website or software to check the effectiveness and reliability of integration done with other systems like EHRs, EMRs, online pharmacies(PMS), Hospital management Systems, and more.
API Testing- This service is offered as a part of highly functional, secure, and inter-operational tools to help you address the overall application architecture saving time and cost.
Accessibility Testing- With our accessibility testing we make sure your healthcare app is ready to use by each and every person. Irrespective of their visual, motor, hearing, and cognitive impairments. With the help of our compliance experts we make sure your app is within the accessibility regulations.
Usability Testing- Ensuring easy navigation for your customers enhanced user experience. We run tests using pilot surveys and focus groups to ensure when your healthcare app is launched in real-time the experience is smooth sailing.
Web Application Testing- To make sure your healthcare web application is compatible across various devices and platforms, with safety and ease of access.
Next-Gen Testing- An application that is able to meet all the healthcare requirements is a quality product. We offer next-gen testing against all advanced technologies usability and accessibility. AI & ML, IoT, Blockchain, and Chatbot testing.
Mobile Application Testing- Including VR & AR App testing. To ensure high-quality mobile apps, we provide end-to-end mobile application testing services that encompass functional, usability, and performance testing. We ensure that your mobile applications run smoothly across a variety of devices, networks, and models.
Security Testing- Healthcare apps, software, and websites are highly sensitive platforms as they deal in patient medical and health records, personal information, insurance, and sometimes payment details. With our security QA testing, we identify all vulnerabilities, potential hacking, and different types of data breach attacks. Providing you with optimum protection for your healthcare platform.
You should also read this: Healthcare app security testing checklist
Here's what we offer when you hire us as your trusted and reliable QA testers for your healthcare app QA testing.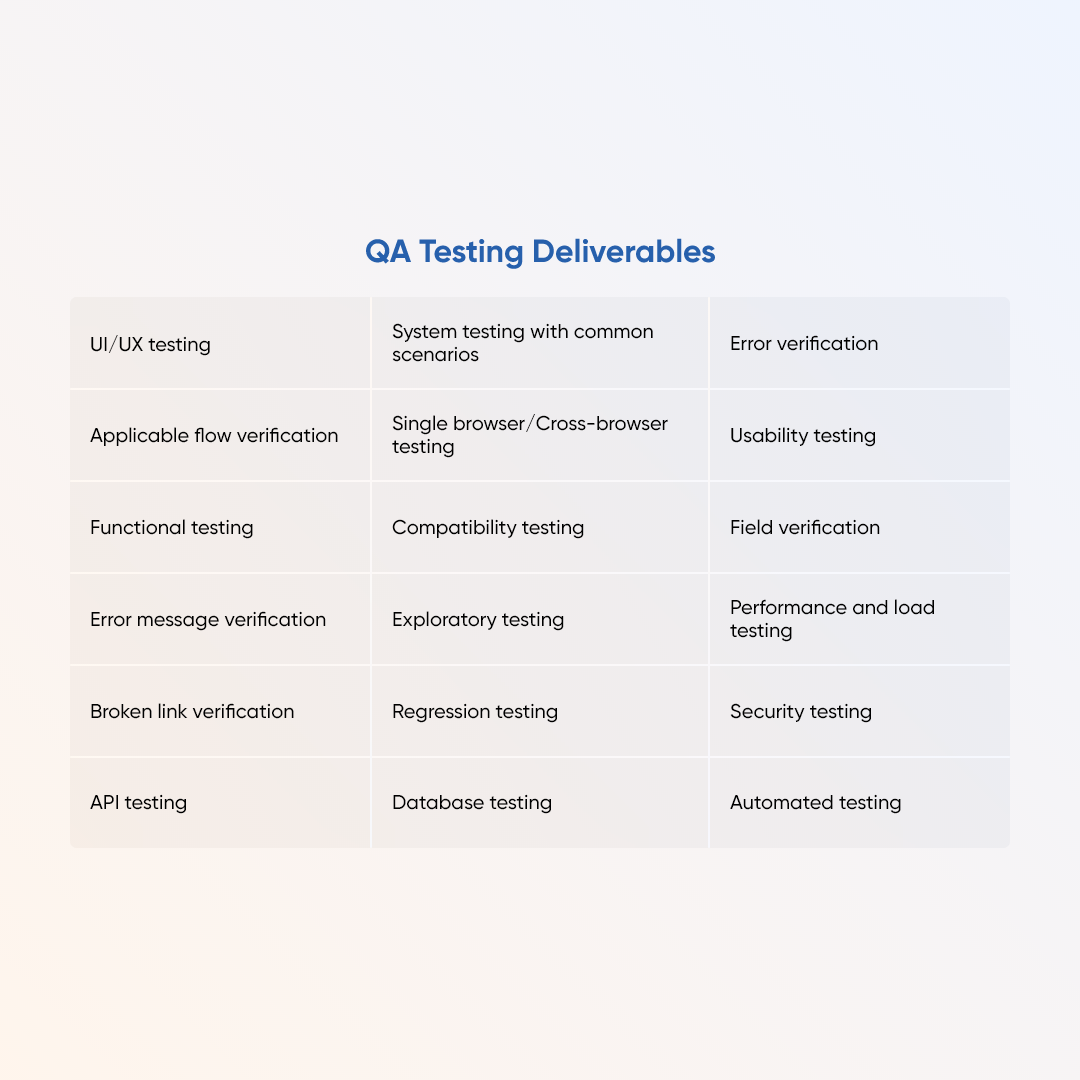 As an Ontario-based healthcare IT company we have assisted more than 85 healthcare apps in Canada and the US with successful Quality Assurance tests.
Our expert team of developers is like the righteous Avengers who always take care of your healthcare domains for bugs like Thanos.