Software for Clinic Management like Jane: A Strategic Way to Simplify the Workflows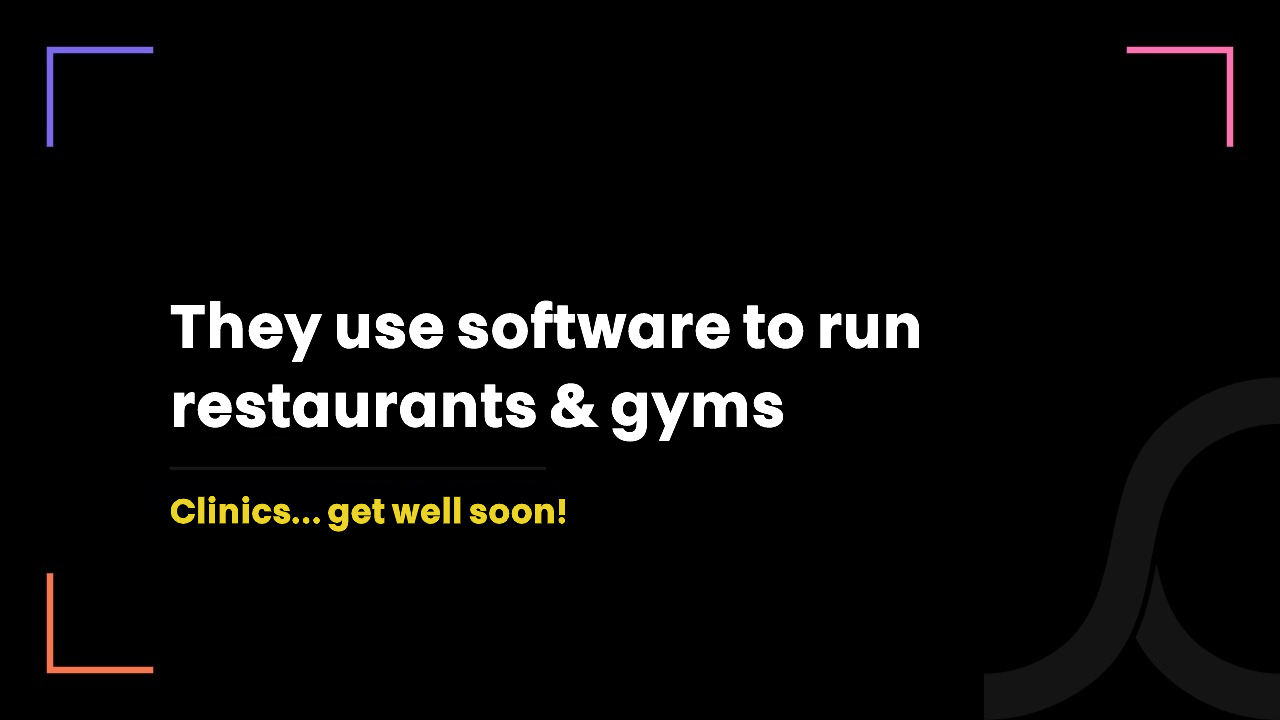 6 months ago
Let's get straight to the point!
What is clinic management software (CMS)?
When it comes to healthcare, the clinic faces a lot of problems in terms of maintaining and examining patient health records.
Appointment, billing, prescription management, and online booking are several other challenges.
In other words, for clinics, it's an extremely time-consuming and long procedure to maintain the patient's health records and execute other patient-focused workflows.
To avoid this, clinic management software is there to help.
It allows the clinic to easily manage patient appointments, billing, prescription, workflow and patient charting by saving valuable time and money.
Jane is the best example of clinic management software.
It includes several features such as – appointment booking, scheduling, video calls, and sharing medical health records.
How does clinic management software work?
Needless to say, that clinic management software is one of the most effective tools for maintaining and analyzing patient health records and executing other workflows.
In addition to this, the software permits doctors and patients to communicate and share critical health records in a secure environment.
Hence, for both doctors and patients, the clinic management software works differently.
Doctors can use CMS to,
Log in and check the patient's list
Manage the workflows
Analyze the appointments with the patients
Maintain the prescription records of the patients
Check the different charts of the patient's health
Schedule a video call with the patient
Simple billing process
Patients can use CMS to,
Book appointments
Upload the required documents for the treatment
Chat with the healthcare professionals
Pay for the healthcare service
In a simple term – the clinic management software supports doctors to understand patient conditions easily with easy access to clinical data of patients.
As a result, it allows them to provide the most suitable health treatment to their patients.
For a better understanding of the clinic software management, let's discover the features of Jane software.
What features are there in Jane clinic management software?
Jane makes clinic management much easier because it is easily accessible for the clinic and patients.
To serve their users in better ways, they have divided features into five sections – booking, scheduling, virtual care, charting, and billing.
1. Secure booking
Simple online appointment booking in a few clicks
Filter function to choose the healthcare professional as per patient requirement
Smart scheduling system for doctors to manage all the workflows
Both can cancel or reschedule appointments
Patient and doctor can check their recent booking activities
An email notification or SMS reminder
2. Fast and convenient scheduling
Rapid appointment scheduling
Invoice in just 2 clicks
A doctor can see the last visit of the patient
Waiting lists are available
Easy to see available slots
A doctor can add notes to the patient's profile
Rating and reviews
Keyboard shortcuts are available
3. Effective virtual care
PIPEDA & HIPAA compliant data sharing
Works on any devices
4. Simple and efficient charting
Patients can add photos and videos
Access chart anywhere in any type of devices
Build your chart or just choose the other template
Easily search, save and export the files
A therapist can set the privacy as per their needs
Can create shortcuts and auto-fill sentences for common words
Create a chart by selecting a list of choices
5. Simple billing workflow
Payments are available in 25 countries
Easy account set up for the payment
Store credit cards for faster payments
Can download the daily, weekly, monthly, and yearly reports
A patient can manage their insurance claims
Send patient records by email
Why should you integrate telemedicine into clinic management software?
"North America is known to be the largest telemedicine market globally and it is envisioned to reach 35 billion dollars by 2025".
Telemedicine is improving its standard of care to offer a more seamless virtual care experience.
Just like telemedicine, clinic management software is also improving its functionality to become more accessible for healthcare professionals.
By integrating the telemedicine with CMS, you can offer more functionalities such as,
Chat, voice call and video call between patients/doctors
Appointment reminder
Analytics
Medical notes
Mass messaging
Nearby clinic finder
Medication tracker and reminder
Review and feedback
In other words, "telemedicine software for the clinic with a management system" will be more effective and comprehensive for healthcare professionals as well as patients.
Why is it important to use software for clinic management?
"Medical Practice Management Software market size was USD 4212 million and it is expected to reach USD 6980.7 million by the end of 2026, with a CAGR of 7.4%"
The reason – it offers numerous solutions for clinics to manage their patient's health records and other workflows.
In addition, the benefits listed below demonstrate the importance of software in clinic management.
1. No need for a bunch of papers
If you are using software for clinic management, there's no need to store a bunch of patient health records in papers.
As a result, you can check and maintain patient data without any problems.
2. Access the patient health data in a meantime
For clinics, it's hard to store and check the data.
But, by using the software, clinics can store, check, access, and update the data in the meantime.
3. Improves efficiency
The software reduces the time healthcare professionals generally spend on appointments, billing, prescription management, and scheduling.
Hence, they can focus on other important things such as delivering quality care to the patients.
4. Offers hassle-free treatment
When it comes to healthcare, it's essential to provide the ideal treatment to the patient in a scheduled time.
For that, clinic management software is must-needed.
It schedules the patient treatment from appointment to billing process without any hassle.
5. Accuracy
The word "accuracy" is the most crucial aspect in healthcare and a small error can create a huge problem, especially in medical prescription and billing.
But in clinic management software, there is no chance of such type of error as everything is validated by the software too.
Want to build a solution similar to Jane? We deliver excellence with our healthcare IT expertise
"We repeatedly do excellence".
We are an Ontario-based healthcare IT company.
For us, excellence is consistency. That's the reason we have been providing result-driven healthcare IT solutions for over 7+ years.
We are consistent because of our passionate team of UI/UX designers, web and app developers, QA engineers, compliance specialists, healthcare professionals, and business analysts.
Our team focuses on a result-driven approach for healthcare start-ups, clinics, hospitals, healthcare businesses and individual healthcare professionals.
We don't just deliver healthcare IT services, "we deliver accuracy that builds credibility"!