Top Healthcare Cybersecurity Challenges + How Healthcare Cybersecurity Experts Help You Avoid Data Breach?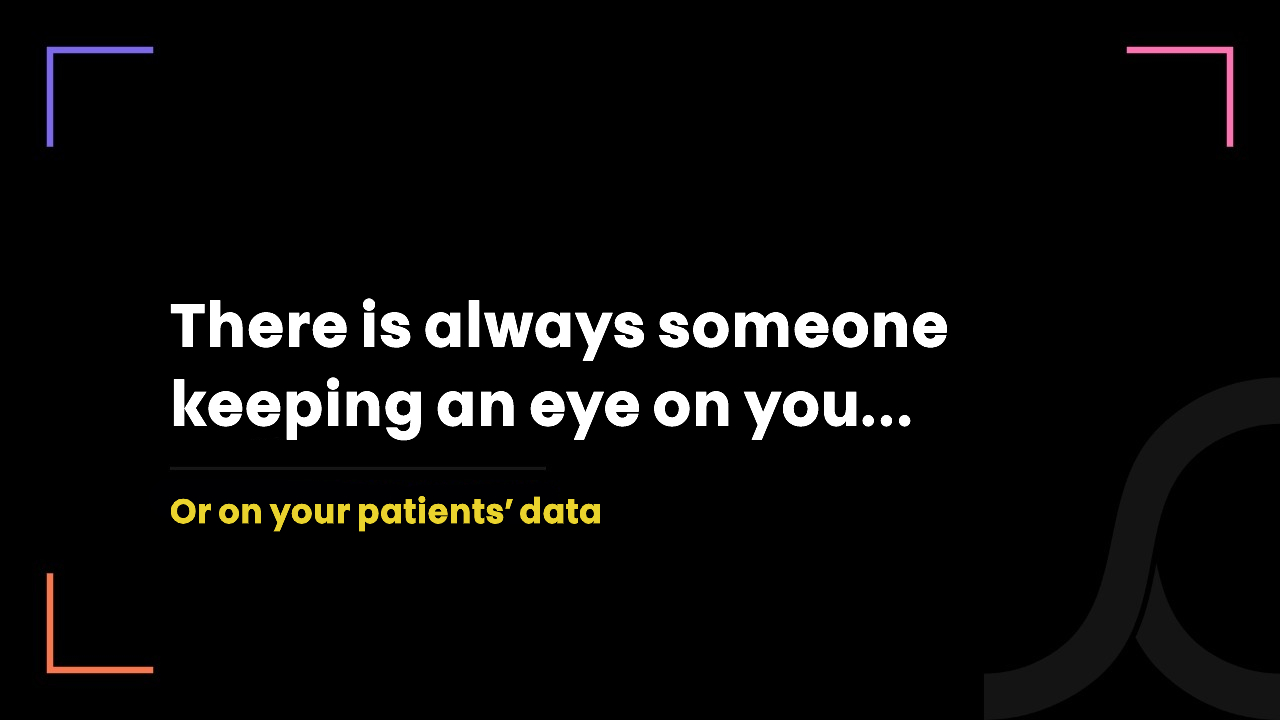 2 years ago
The Canadian healthcare system is continuously embarrassing healthcare technologies but still lags in maintaining cybersecurity standards.
The new threats are more advanced and highly coordinated, disrupting the healthcare industry from its core.
Today we need to go beyond the defensive approach to strengthen healthcare organizations.
Top healthcare cybersecurity threats in Canada
The Internet is a worldwide network of connected devices used by billions of people and no country is immune to cyber threats. As the world is more interconnected, cybersecurity in healthcare is an absolute prerequisite.
Want to know why? Well, have a look at the following stats:
Only 16% of healthcare providers report having "fully functional" security programs.
Patient health records can be sold in the black market at $363, which seems to be more than any piece of information from other industries.
Over 81% of healthcare cyber security incidents are rooted in employee negligence and can be managed through training.
The average cost of healthcare data breaches is $9.45 million.
Nearly 88% of ransomware attacks are targeted at the healthcare industry in North America.
Till the end of 2020, Canada experienced a 250% increase in healthcare cyberattacks cases. The Canadian center of cybersecurity reported that there have been 235 ransomware incidents against Canadian victims in the year 2021.
The following graph shows, how the number of weekly cyberattacks in the Canadian healthcare sector peaked in November 2020 with an average of 800 attacks per week.
The most frequent types of cyberattacks reported by the healthcare industry are,
Phishing
DDoS
Data breaches
Ransomware and malware
As most attacks are unreported, the healthcare cybersecurity experts in Canada warned that threats can be much bigger for Canadian healthcare Organizations.
In the last year, the wave of cyberattacks was not just highly coordinated but much more advanced than before and hit small and medium-sized healthcare organizations alike.
Healthcare organizations and research institutes work with highly sensitive information such as patients' health records, financial information, and research data. Cyber attacks can lead to losing access to such data; or the information is misused to create fake insurance claims, purchase medical equipment, or fill prescriptions that can be misused or sold.
For healthcare, industrial cybersecurity is critical, as attackers know that the IT infrastructure in Canada is not built with the advanced security standard. Moreover, the Canadian healthcare system is under-resourced in providing cybersecurity training to the overworked healthcare staff.
Let's have a look at the most common cybersecurity attacks in healthcare and their causes.
Common cybersecurity attacks faced by the healthcare industry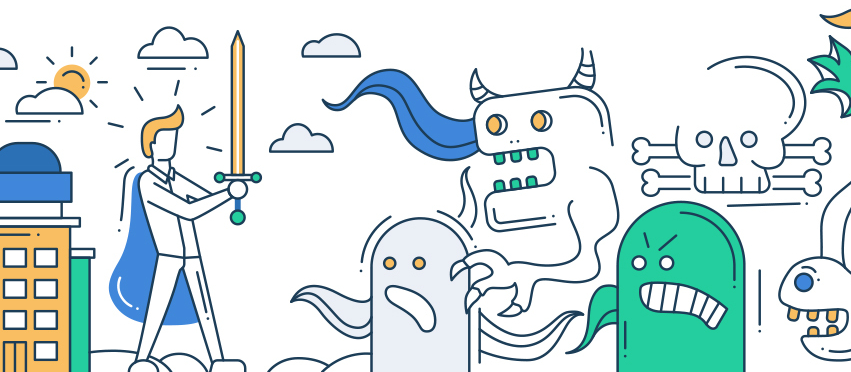 From the last two years, the industry has witnessed an increase in healthcare data breaches, healthcare providers need to be more aware of the current and future vulnerabilities. Here are the most common cyber security attacks hospitals and other healthcare settings face.
1. Malware and Ransomware attacks
Ransomware is the type of malware that infects computing devices, systems, and files until some money is paid to the attacker. Ultimately, you need to lose your funds that could be used in the improvement of the healthcare system.
In October 2021, Newfoundland and Labrador healthcare system faced disruption in healthcare services due to the ransomware attack, which caused the cancellation and the delaying of thousands of medical appointments and procedures in the entire week.
It has been found that more than 400 hospitals in Canada and the United States have been subject to ransomware attacks from the beginning of the pandemic.
2. Data breaches
The average cost of data breaches in the Canadian healthcare sector hit a record high during the pandemic. The compromised user credentials such as stolen passwords were the most common method used as an entry point by the attacker.
In the last week Oscar Health, an insurance company, also revealed that the data breach has impacted the number of its members in late 2021. It was caused by a mailing error– mailers that contained personal information were misrouted to other Oscar members.
To avoid such occurrences there is a need for proper device management and monitoring, as well as the protection of sensitive information.
Though securing patient information is the legally mandated requirement for HIPAA, PHIPA, PIPEDA and other healthcare compliance laws, most healthcare organizations don't have sufficient resources to stay informed and up to date with standard security measures.
3. Denial of service attack
In such kinds of attacks, an attacker floods the organization's network with traffic to crash the system making the service unavailable for the users. The intention is to disrupt the service and distract users so the attackers can steal data.
In November 2021, Ottawa medical clinic reported a DoS attack that affected its IT system disrupting the regular healthcare services such as access to patient records, and trouble in answering patients' calls.
4. Phishing attacks
Phishing attack attempts to trick users to reveal personal information such as passwords and user credentials through text, calls, and emails. The attack is usually initiated through emails or text containing a message that their account password is no longer valid and they need to set a new one.
In such cases, employees must be trained to identify phishing emails, calls, and texts. One click to reset the password link is enough to put the organization at risk.
5. Password spraying
In the technique, bots are used (programs that perform repetitive tasks in the background) with a list of common passwords to brute force attack (match as many passwords as possible until the correct one is found) that targets many accounts rather than just one.
Therefore, healthcare staff and users must put a strong account password, it should be changed in regular intervals, and one needs to avoid using the same password for multiple accounts.
Our other useful resources:
The  policymakers and healthcare organizations need to come forward to resolve the cybersecurity issue
Cybersecurity has threatened the accessibility, quality, and cost of healthcare and technology can resolve these issues. However to get the advantage of tech at its full potential policymakers and healthcare organizations to need to set new standards and reforms.
1) Policymakers:
Though HIPAA has evolved according to the 21st century, it needs to be improved further as the technology is continuously changing.
The major government programs such as COVID-19 vaccination, Canadian Medicare may have specific goals and can be threatened by the cybersecurity attacks compromising a large number of participants' information, policymakers must deal with the cybersecurity threat by encouraging the modern and secure technology approach.
Policymakers should make a way to implement the essential technological innovation in the healthcare system to defend against cyberattacks. For example, HIPAA's 1996 security, privacy, and transaction sets are not aligned with blockchain technology.
2) Healthcare organizations:
Healthcare organizations need to take a comprehensive approach to cybersecurity rather than the ad hoc approach to dealing with each threat and situation. An example of such a comprehensive approach is CERT- Resilience Management Model.
Another way to combat cyber security is through risk management, which includes identifying the risks and vulnerabilities through a risk assessment program.
Training employees is crucial to ensure safe access to the resources. The key concern of the training is to improve social engineering skills and encourage appropriate and cautionary use of handheld devices.
Healthcare organizations must carry out PIA to know privacy vulnerabilities their entire organization is having and TRA to know privacy issues their digital solutions are having.
Very useful to you: A guide to PIA and TRA
It's time to safeguard the healthcare system and shut down the cyberattacks
The healthcare system in Canada can't be expected to continue fighting with the intense wave of cyberattacks with the defensive approach. It's time to adopt the cyber security standards by every healthcare provider, insurer, and other entity sharing healthcare information.
If you think there are other challenges in healthcare that are more important than cybersecurity, ignoring it is just like putting patients' lives at risk.
So get prepared to shut down cyberattacks with SyS Creations - A healthcare-focused IT company that helps healthcare entities to manage security risk with in-office and remote teams.
How can we help you?
If you are planning to safeguard your healthcare cloud infrastructure, network, user endpoint, or the whole IT healthcare environment. Our managed security services capture vulnerabilities in the system, fix them and deploy security solutions to avoid its future recurrence.
Our managed security services offer:
Next-generation firewall and IPS: Limit access to data and guarantee security based on IP address, integrate IPS with a firewall to leverage threat management technology.
Identity and access management: Enforce policies and technologies to ensure authorized access to resources.
Network visibility and security: Monitor user activities, affected network, and source of threat by implementing network monitoring and analytical tools.
Security assessment: Conduct assessment to set priorities, check vulnerabilities and lacking compliance.
Email and web security management: Protect email communication, detect spam and viruses with advanced email security solutions.
Endpoint device security: Protect enterprise networks by defending user endpoints such as mobile, laptops, and desktops minimizing data breaches.
Work from home security: Coordinate securely with the remote workforce through the installation of a secure communication channel with a VPN.
Cybersecurity awareness training: Provide training to staff members to follow cybersecurity protocols while accessing enterprise networks and data.
We ensure to implement standard security solutions to maximize your healthcare efficiency, our team of healthcare cyber security experts can discover unusual user behaviour on the network and in the case of attack, our expert can detect and stop the attacks.
You can count on SyS Creations as we offer extensive services with multiple supported solutions to choose from, customized to your needs while ensuring your healthcare compliance.
A case study: How we secured a healthcare IT project from all security and privacy vulnerabilities?