What is Healthcare Interoperability? Hire Health System Integration Experts to Get it Done Professionally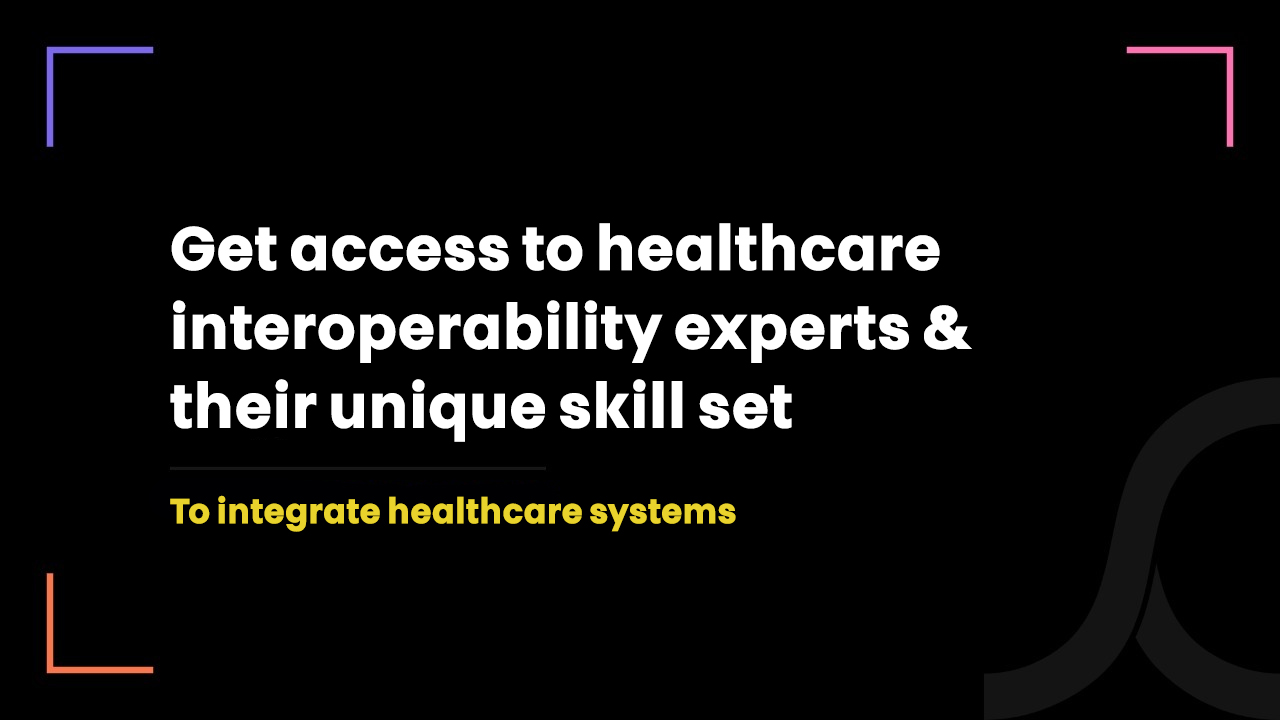 2 months ago
In one of his videos, Bob Segert - CEO of AthenaHealth said, "There is no company in the [healthcare] world who has all the resources to solve every single need that every one of their customers could have!" 
Due to lacking resources including data, healthcare companies leave with no choice but to integrate one healthcare system with another.
And healthcare interoperability comes into the picture when there is healthcare integration for seamless data sharing!
What is healthcare interoperability and the role of health system integration experts?
The amount of data in the healthcare ecosystem just keeps increasing.
Physician offices, labs, medical devices, test sites, research institutes and now in-home data sources such as fitness devices are generating enormous amounts of medical data every day.
To deliver an appropriate care plan with enhanced patient outcomes, a healthcare provider must require easy access to all important medical data which is spread out across several digital systems of different healthcare centers.
Thus, health system integration is crucial to ensure easy access to medical data and successful care of patients.
But there are several challenges while working with this data and integration.
Most significant challenge here is sharing data stored on one healthcare system with another healthcare system efficiently.
Since these two different systems aren't made for each other, it is most likely that they cannot share and accept healthcare data with high accuracy, reliability, and security by default.
For real-time data sharing in an excellent way, we have to integrate these 2 or many healthcare systems while considering all data sharing standards defined by Standard Development Organization or SDO.
In this sense, interoperability is nothing but the ability of these two different healthcare systems to work together for sharing and accepting healthcare data.
And a health integration expert is a developer with the required skill set to technically integrate two healthcare systems while meeting all interoperability standards.
Healthcare interoperability real-life example
Dr. Mark is running a clinic and managing clinical workflows with EMR. But due to COVID-19, he is providing remote care with a telemedicine platform.
While providing medical consultation through a telemedicine platform, Dr. Mark must need access to the clinical data of patients which is generally stored on an EMR. 
So, for enabling Dr. Mark to access the clinical data of patients through a telemedicine platform itself, there should be EMR integration done with a telemedicine solution he is using. 
Otherwise, Dr. Mark has to use 2 different systems - EMR to check clinical data and a telemedicine platform to provide virtual medical consultation - which is indeed a very inconvenient and time-consuming process and critically affects patient outcomes.
Why is healthcare interoperability important for your healthcare application?
As discussed, a complete and highly structured medical record is vitally important for reliable continuity of medical care.
Regardless of the type of healthcare application you are building, it never has all medical data users of your application required for clinical purposes.
Meaning, you must integrate other healthcare systems with your healthcare application for offering all required data to your healthcare users.
Healthcare interoperability enables your healthcare application to exchange medical data such as hospital admissions, discharges, medication lists, lab tests,  results, and care plans across the healthcare ecosystem securely and accurately.
The real-time data exchange capability of your healthcare application allows your healthcare users to provide quality care with your healthcare application only.
This results in faster & streamlined clinical workflows at clinics which leads to product success and a larger user base.
Our other useful resources:
Software for clinic management like Jane
How to build an app like SleepIQ?
How to develop an ambulance booking app?
Healthcare interoperability standards (these affect your healthcare application largely!)
Healthcare interoperability standards are created to ensure all healthcare providers and healthcare applications use the same language, data format and approach to share, store and interpret healthcare data.
These standards are the backbone of healthcare interoperability as they make it possible to exchange medical information regardless of domain and healthcare provider.
Following are 4 major interoperability standards, widely accepted and used across the healthcare ecosystem.
Different healthcare providers use different clinical terms for the same diseases and drugs. Absence of a unified clinical vocabulary leads to miscommunication which is lethal in healthcare.
Terminology standards provide specific codes for clinical concepts such as diseases and medications. For instance, R96 is a code for defining asthma.
While integrating your healthcare application with other healthcare systems, you have to ensure that integrated systems must exchange data while addressing terminology standards to avoid ambiguity and enhance the clarity of content.
Transport standards are setting rules for what formats, document architecture, data elements, methods and APIs to use for achieving healthcare interoperability.
FHIR is a major standard for transmitting medical data electronically. It offers a set of HTTP-based RESTful APIs to help healthcare platforms communicate and share data represented in XML or JSON formats.
Direct is another transport standard for transmitting personal health information of patients. It shares data like emails but with an extra layer of security.
It utilizes HISPs (Health Information Service Providers) to manage data exchange. HISPs provide encryption and digital signing to each record.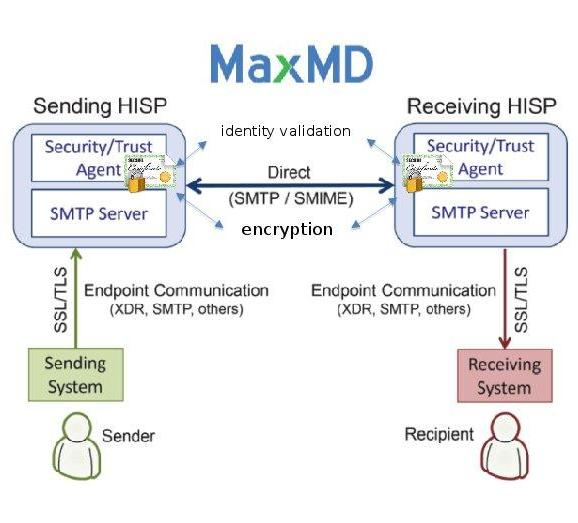 Similarly, DICOM is another standard for exchanging medical images. DICOM is also a file format that stores ultrasound and MRI images, along with a patient's information, all in one file.
Following is an example of a DICOM file.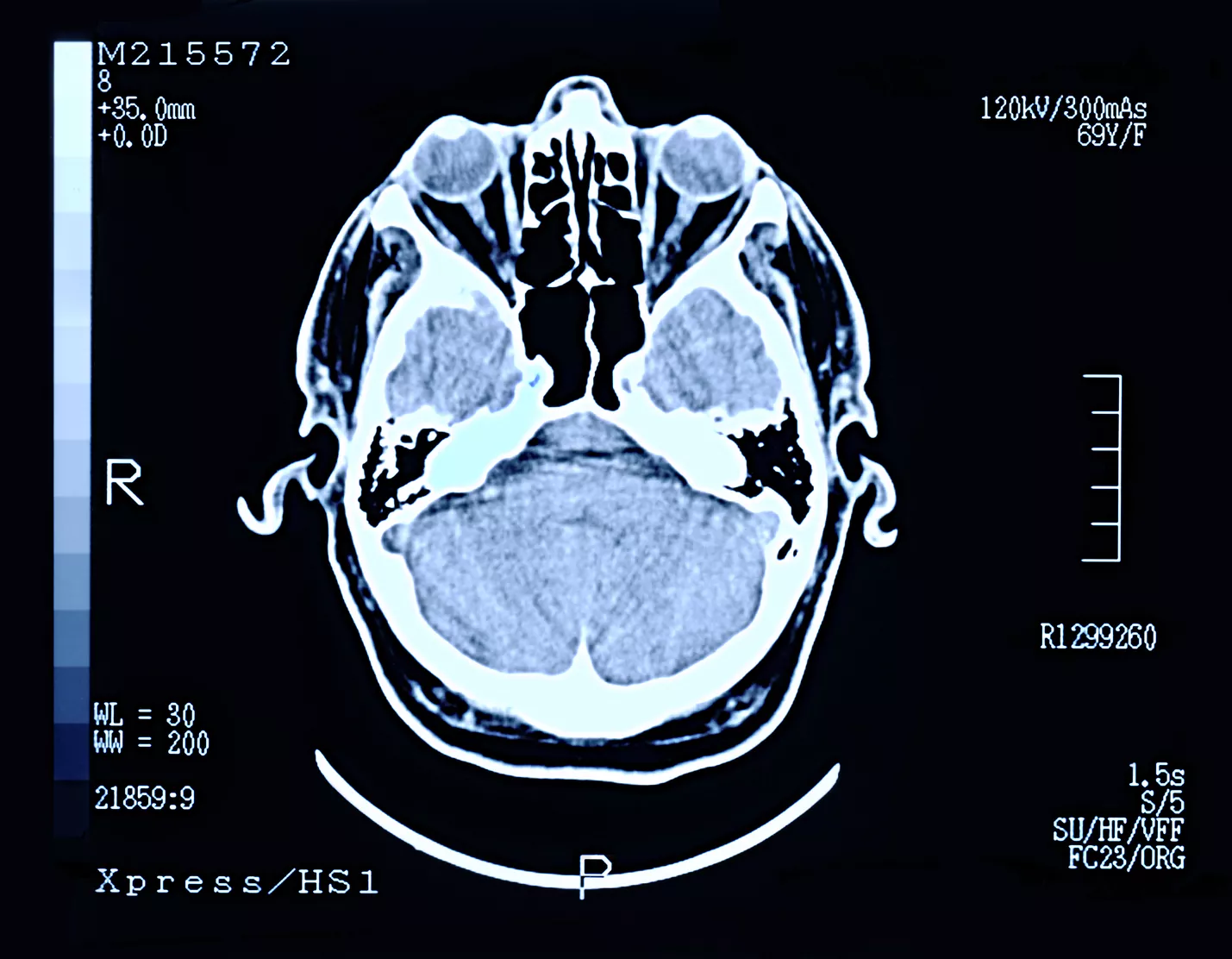 Moreover, SCRIPT by NCPDP is another standard for exchanging ePrescription data among healthcare providers and pharmacies. 
Content or document standards highlight the structure of medical documents and the information they store.
Content standards make sure that medical data stored in electronic medical documents must contain information in a well-organized and easy-to-understand form.
Privacy and security standards
Privacy and security standards outline administrative and technical requirements to ensure medical data is not misused and has authorized access only.
HIPAA is a major privacy and security standard in the USA and is also applicable in Canada to some extent, however, not legally.
HIPAA privacy rule applies to personal health information and restricts the use and sharing of patient data.
Whereas, HIPAA security rule suggests the protection of ePHI with the use of appropriate policies and technologies. 
Thus, while achieving healthcare interoperability, it is advisable to consider applicable healthcare data privacy laws to make sure you are only allowing the exchange of data that is legally approved by those laws.
Top trends in healthcare data interoperability
1. Big Data
With the evolving technology, healthcare has got abundance data from different sources like wearables, medical images, genomic sequencing, digital twin, electronic health records, etc.
When health tech will be at its peak, interoperability and big data will be an efficient combination.
Integration and Interoperability will easily manage the large chunk of data coming from the latest technologies.
2. Deep Interoperability
According to KLAS research, the use of deep operability had increased rapid. Though healthcare organizations have not said anything, it is becoming an integral part of healthcare data interoperability.
Interoperability progress can be measured usually with the metrics. It may include the number of transferred documents or data-sharing connections between systems or organizations.
The metrics fail to support smooth access and sharing of patient data for improved patient care which is the ultimate goal of interoperability.
Deep interoperability enables clinicians to access data sources and use healthcare automation to locate patient records, view data, and manage them.  
3. APIs
Interoperability plays a vital role in connecting the different APIs used by different organizations.
Healthcare organizations are eager to adapt interoperability standards to manage the flow of data between different systems.
API is an application programming interface that enables communication between different software programs.
API acts as a bridge for sharing healthcare data between two applications.
APIs in a healthcare interoperability platform can ensure that patient data is accessible to the users along with safeguarding it from external threats.
Struggling with healthcare interoperability? Here is how we can help you 
We are an Ontario-based team of healthcare-focused IT professionals, developers, designers, compliance specialists and interoperability experts.
We have been proactive in the USA and Canadian healthcare markets for more than 8 years. 
With a resilient approach to healthcare-specific problems and business, tech & compliance knowledge, we have helped several healthcare startups, enterprises, and individuals.
We have 3E - experts, expertise, experience - required to achieve healthcare interoperability.
Be it development or tech consulting to achieve healthcare interoperability, we can help you with Canadian standards of quality.
We are known for delivering peace of mind in addition to our specialized help for tech and compliance challenges of interoperability in healthcare!
So, let's have a productive discussion.