Guide to Fitness App Development in 2023 [Features, Trends, Cost & Tech Stack]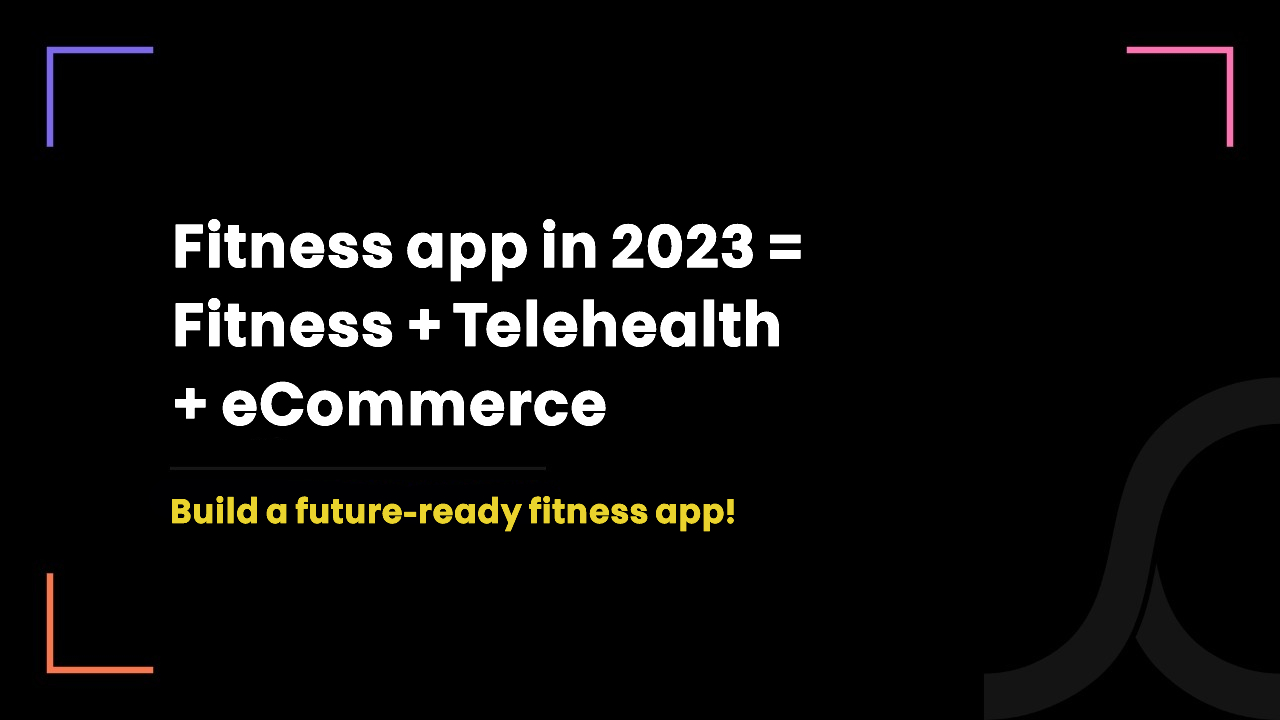 12 months ago
Based in Ontario, we are a healthcare-specific IT company.
In our 8+ years of journey, we have successfully delivered more than 250 health tech projects.
Talking about fitness app development, well – its concept and process – have drastically changed in the last few years.
In other words, creating a fitness app is not just limited to online fitness training and programs any more.
But it is now also connecting people with dietitians and nutritionists via secure video call, chat or voice call (just like a telemedicine app).
Moreover, some apps also let fitness enthusiasts purchase products from its in-built eCommerce platform.
In essence, if you want to develop a fitness app – you have to think beyond just workout solutions.
And if you are looking for the same, this blog is for you.
We have created a comprehensive guide to its entire development life cycle including its features, cost and tech stack.
One-minute guide to fitness app development in Canada and the USA
Developing the app isn't a task. It is the process. 
And an ideal process only leads to success if you follow all steps in the right order and without skipping anything. 
So, the following is the 16-step process we have been following which helped us to create more than 20 successful fitness apps.
Step-1: Finding the Target Audience
Step-2: Understanding & Evaluating Their Requirements
Step-3: Finding Top Competitors
Step-4: Carrying Out Competitive Analysis
Step-5: Defining the Business Model
Step-6: Defining the User Journey
Step-7: Creating a Feature Set
Step-8: Carrying Out the Technical Feasibility Study
Step-9: Designing Wireframes
Step-10: Code the Frontend of the Fitness App or Web
Step-11: Code the Backend of the App/Web
Step-12: Testing the App/Web
Step-13: Carrying Out Compliance Audit
Step-14: Launching the App/Web
Step-15: Taking User Feedback
Step-16: Update the App/Web
Now let's break down this quick guide into a more detailed one.
A market-dominating business approach you should follow to create fitness app
To dominate the market, there is only one thing that beats every other strategy – focus on your users' needs.
To do so, identifying the future driving factors of the fitness market is very important.
And the following are a few of them.
Tech-centred fitness solutions
Immersive experience
AI-enabled technology
Digital fitness platforms (virtual gyms)
Smart home fitness tech solutions
Wearable or IoT technology
These factors will help you understand your users' current and future needs.
Ultimately, it'll aid you to build a competitive edge in the market.
Which is a most relevant target audience for a fitness app?
This is a crucial step.
Because it will help you understand what will work and what will not!
Mostly, there are mainly three target audiences for the fitness app.
Individual users
Fitness centers
Nutritionists and dietitians
Remember, it is also important to identify the age group you want to target.
In that case, here is the report from the statista you should explore.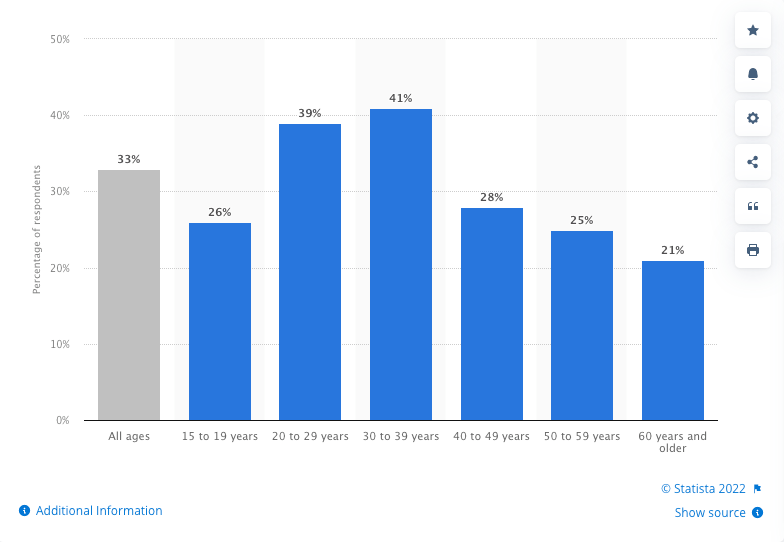 Which type of fitness app you can develop?
There are several types of fitness apps available in the market.
And the following is a complete list of it.
Fitness tracking apps
Workout fitness apps
Social fitness apps
Competitive fitness apps
Home workout apps
Fitness trainer and yoga classes marketplace
You can choose any from the above list – as per your future goals and capital to invest.
(Pro tip: Build a multi-purpose fitness app that offers every fitness-related solution – from online programs to products and virtual assistant.)
How to monetize your fitness app?
There are several methods to earn money from the fitness app.
However, choosing the right one is crucial.
Because it'll define your app – user base and overall ROI.
The following are the most common monetization strategies you can implement in fitness app development.
1. Paid membership
2. In-app purchase
3. Free with advertisement
4. Freemium model
5. Third-party product sponsorship
6. eCommerce store
What to choose for fitness app development? Web app or mobile app?
To be honest, it totally depends on you.
In other words – your business goals and investment capital play a significant role in it.
Still, if you are confused, the following is the difference between mobile and web apps.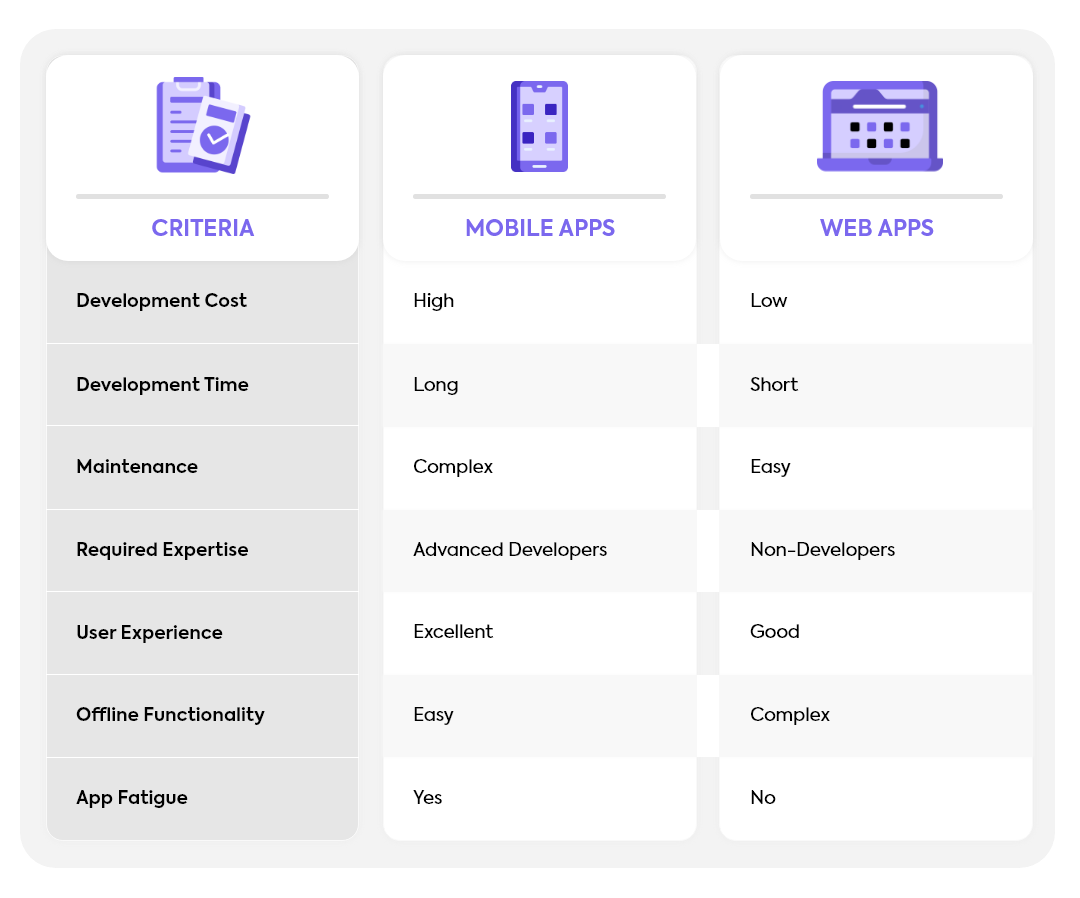 Which is an ideal technology stack to create a fitness app?
There are many different technologies that can be used in fitness app development.
Following are some trending technologies you can prefer for it.
1. Programming languages 
These programming languages are used to write the code in order to power and run the app.
You can use,
C, C++, Java and Kotlin for Android
Swift and Objective-C for iOS
2. Database technologies 
These technologies help you store and manage your app data – within the app.
You can use,
3. Mobile development frameworks 
Frameworks are nothing but a tool that helps to speed up the development process.
You can use,
React Native
Flutter
Xamarin
Swiftic
4. APIs (Application Programming Interfaces) 
APIs are used to integrate the app with other existing tech solutions.
5. Cloud computing platforms 
These platforms are used in order to host and manage your app.
You can use,
6. Artificial Intelligence and Machine Learning
AI and ML is a powerful technology that enables you to improve your app user engagement and overall experience.
And its use cases in fitness apps are endless.
For example, it helps you provide personalized recommendations to your app user based on their fitness data!
7. Telecommunication and video conferencing technologies
If you have an idea to offer telemedicine features in your fitness app, it's important to have such powerful communication technologies.
The most common ones are
These are just a few examples of the tech stack that you can use in fitness app development. 
However, the final tech stack still depends on your business and technical requirements.
You must also read: Tech stack for healthcare apps
16 Powerful features that will help you acquire more users
Your app features will define your success.
The more reliable features you have the more users will engage.
For that, you'll need a feature such as,
A personalized experience
Customized fitness, diet and nutrition plan
Fitness, diet, food, water and nutrition tracking
Integrate geolocation
Push notifications and reminders
Gamification 
Social sharing
Seamless integration with fitness trackers and other wearable devices
Set goals
Track progress
Vital sign monitoring in real-time
Sleep tracker
Altimeter
Online consultation with experts
Real-time chat
Live-streaming
You must also read: Sleep tracker app development
How do a fitness app help fitness businesses & startups keep earning?  
Fitness enthusiasts are now heading toward fitness and workout apps – there is no doubt about it.
So, if you are a gym owner or entrepreneur and want to create a fitness app or workout app, you can keep earning money without actually running the gym. 
Here is how:
Individual online fitness programs 
The way an individual fitness trainer trains the gym member in the gym, the trainer can also offer online fitness training to the individual app user.
You can run such a program by either charging a fixed amount per month or adopting an on-demand model where the app user hires the fitness trainer for hours and pays on an hourly basis.
Virtual dietitians and nutritionists consultation 
Using your fitness app, users can book appointments with dietitians and have video consultations with them.
This requires telemedicine integration with your fitness app. Telemedicine integration with your fitness app can take your app to the next level.
You can charge the users on a pay-per-visit or consultation basis.
Pre-Recorded workout sessions 
App users can watch the pre-recorded videos of workout sessions and do workouts at home.
Here, you should follow the freemium model in which users have free access to some of the videos. To watch all videos of workout sessions, they have to buy a subscription.
And the reason people would buy this subscription is that it is more affordable than a gym membership.
This subscription also gives them access to exclusive workout sessions which they only find in gyms.
So in other words, you are offering them what they are looking for!
Live and group yoga sessions 
From your fitness app itself, you can offer live yoga sessions to the members which they can either join live or watch the recorded videos later on.
Master & family membership 
You can offer a master membership to users which include individual fitness training, access to all pre-recorded workout videos, access to live yoga sessions, access to dietitians and nutritionists and access to all other premium services.
Whereas the family membership allows multiple members of a family to get access to all these premium offerings.
eCommerce for dietary supplements and gym equipment 
You can enable your app users to order healthy food, groceries and other supplements from the app itself.
You can also sell gym outfits and gym equipment as people require basic gym equipment and gym outfits to work out at home.
This way, you are generating multiple revenue streams with just a single app. (This is not possible with your brick-and-mortar gym.)
Canada's best online fitness training providers through app and web
See, you are not the first one.
Many fitness studios have already implemented such an idea and experienced tremendous success!
The following are a few of them.
1. Wahoo Fitness 
Wahoo Fitness offers an Android and iOS fitness and workout tracking app.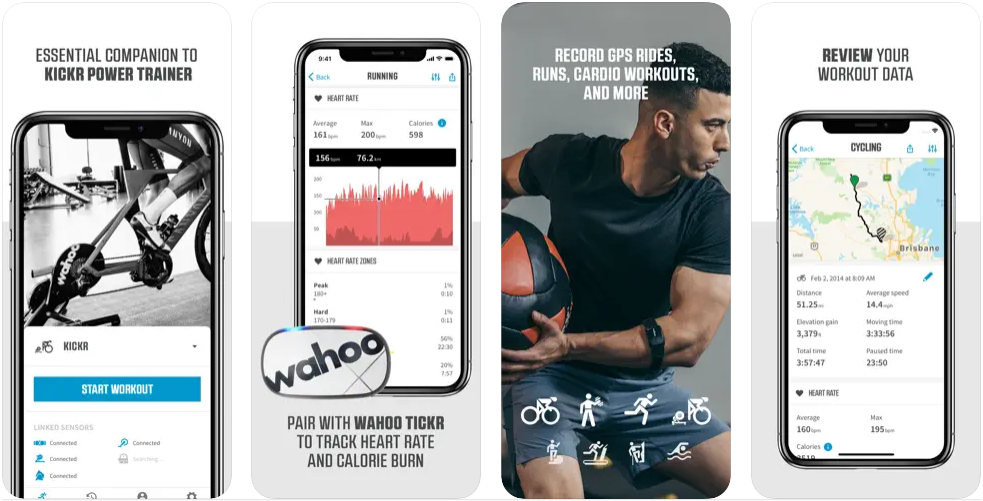 Using the Wahoo app, users can,
Use the phone to record running, cycling, or cardio workouts with GPS.
Combine the app with Wahoo sensors to track heart rate and stride rate data.
Connect apps with workout equipment such as cycles and fitness bands to track indoor and outdoor activities.
Get the most accurate calorie burn count.
Stay informed with audio alerts of pace, distance, calories etc.
Track the journey toward a fitness goal
2. All Day Fit
This is a Toronto-based virtual fitness center. It virtually runs several fitness programs. You can try the first 3 sessions for free. The master membership costs $149 per month.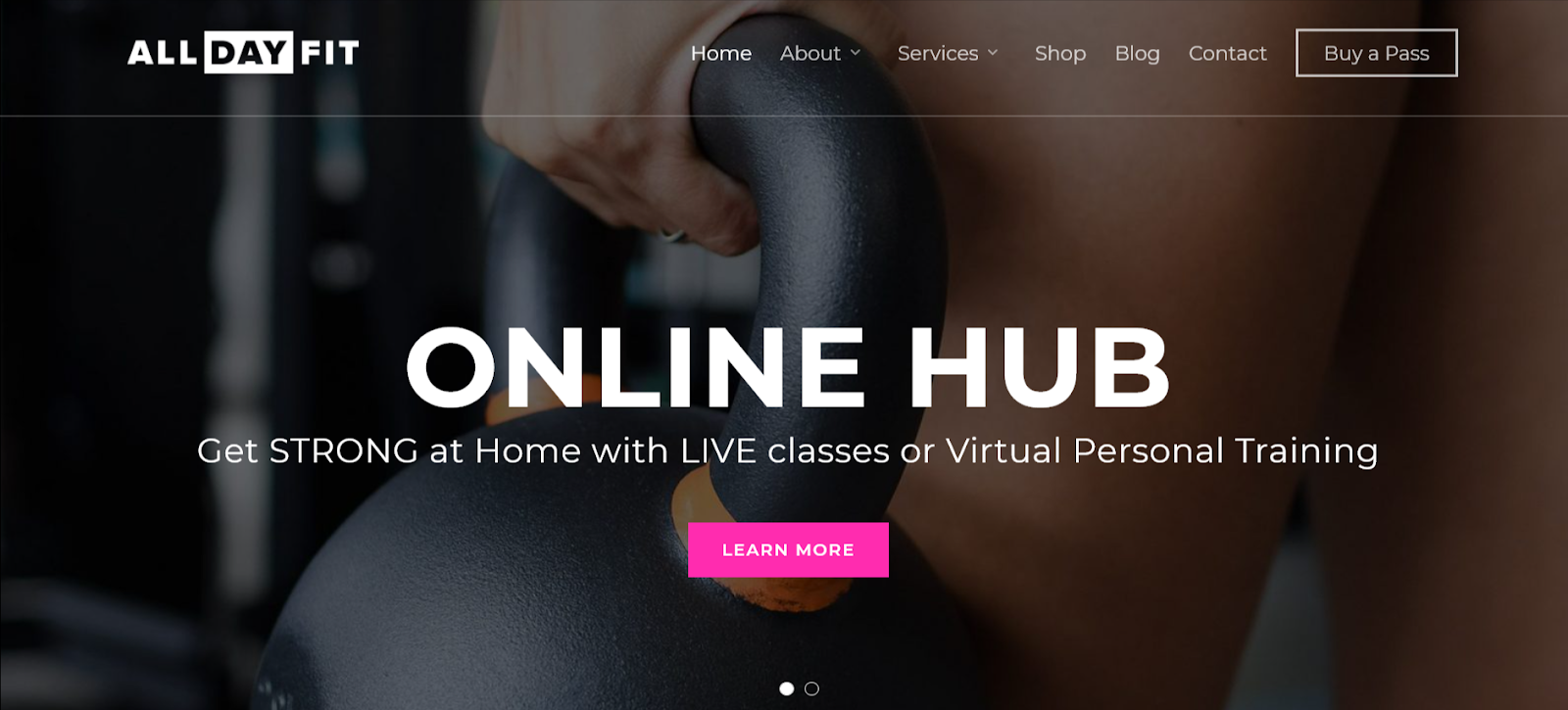 3. Common Ground 
This is another Toronto-based fitness studio. It provides personal training, group training, corporate wellness, as well as nutrition advice. Its 4-week online workout program costs $150.
4. R Studio 
Based in Halifax and Dartmouth, R Studio offers virtual training. It costs $8 a day or sign up for an unlimited virtual membership for $29 per month. 
5. Barre Belle
It offers on-demand virtual training. The workout videos provided by Barre Belle can be played anytime on a mobile, computer or even on TV.
It offers 7 days of a free trial. After the free trial, the user can sign up for a monthly plan which costs $25 per month.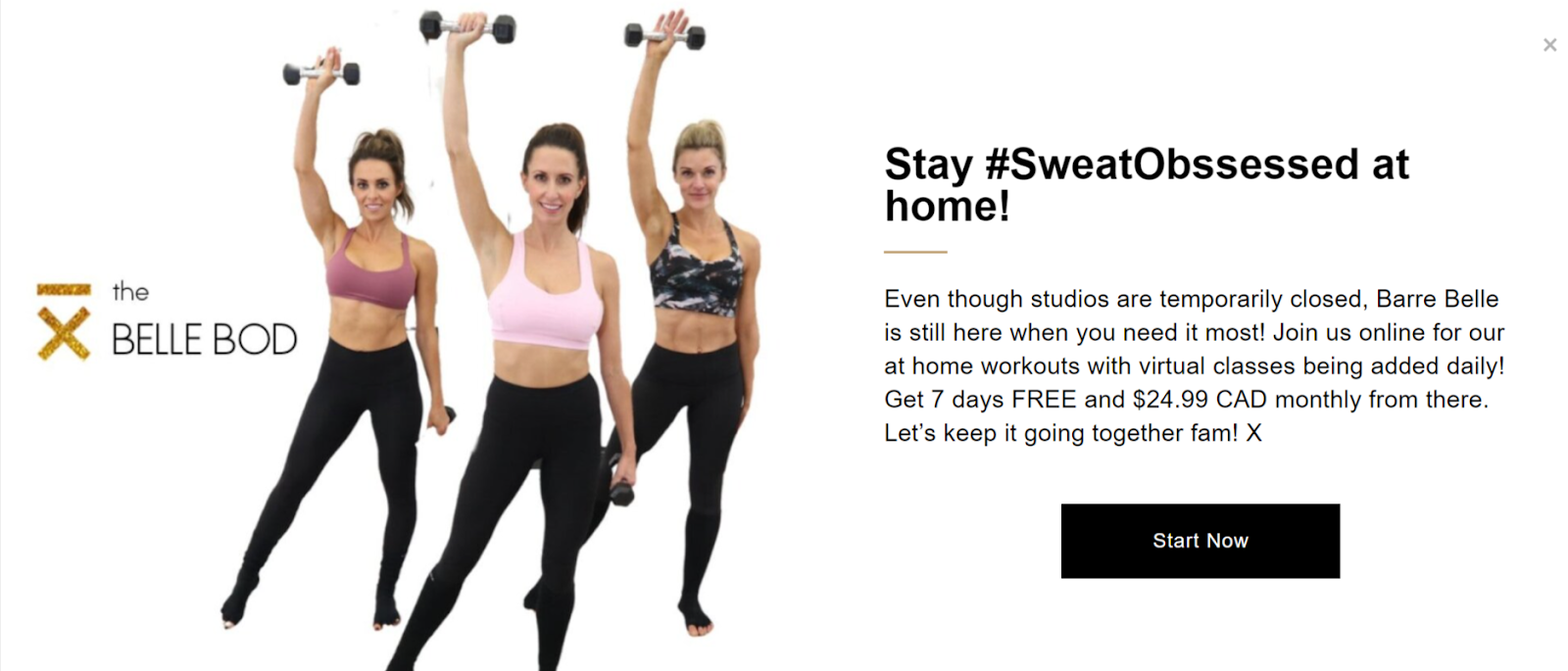 After reading so far, if you are thrilled to create a fitness app or workout app, here is the step-by-step guide.
Don't ignore this expert advice: This can change the fate of your fitness app development!
To generate multiple revenue streams and dominate the market as a new player, you have to follow these 2 simple strategies.
Integrate telemedicine capabilities with your fitness app
With this, users can talk to dietitians and nutritionists directly from the app via – chat, voice call or video conferencing.
Integrate eCommerce capabilities with your fitness app. 
With this, you can sell different supplements, gym outfits and gym equipment from the app.
This adds an extra revenue stream for your fitness app.
How much does it cost to develop a fitness app?
To be honest, there is no fixed amount for it.
Because the cost of developing a fitness app can vary depending on a number of factors such as,
Feature requirements
Functionality needs and their complexity
Tech stack requirements
App workflow needs
Integration challenges
Development team size
In essence, the cost of creating a simple fitness app with basic features and functionality can range from $10,000 to $50,000.
Meanwhile, more complex apps can cost up to $100,000.
Additionally, it's also important to consider the costs of maintenance and updates of a fitness app.
How can we help you to execute the idea of fitness app development?
We are Ontario-based healthcare and wellness-focused app development company.
With our in-house app developers, app designers, business experts, and compliance experts, we develop the best fitness app that can even perform beyond 2030. 
We can help you with ideation, planning, execution and support.
With our earned knowledge of the North American healthcare and wellness industry, we prepare engaging workflows and design the next-gen mobile app or website. 
Our in-house compliance experts will ensure that your app will address all privacy laws of Canada, the USA and beyond.
This way, working as a team and with prior experience, we will make a fitness app within the deadline and within your budget.
So, let's have a productive discussion where we will give you complimentary technical and business consultation.