Build Multi-Purpose Nutrition App with eCommerce and Telemedicine Features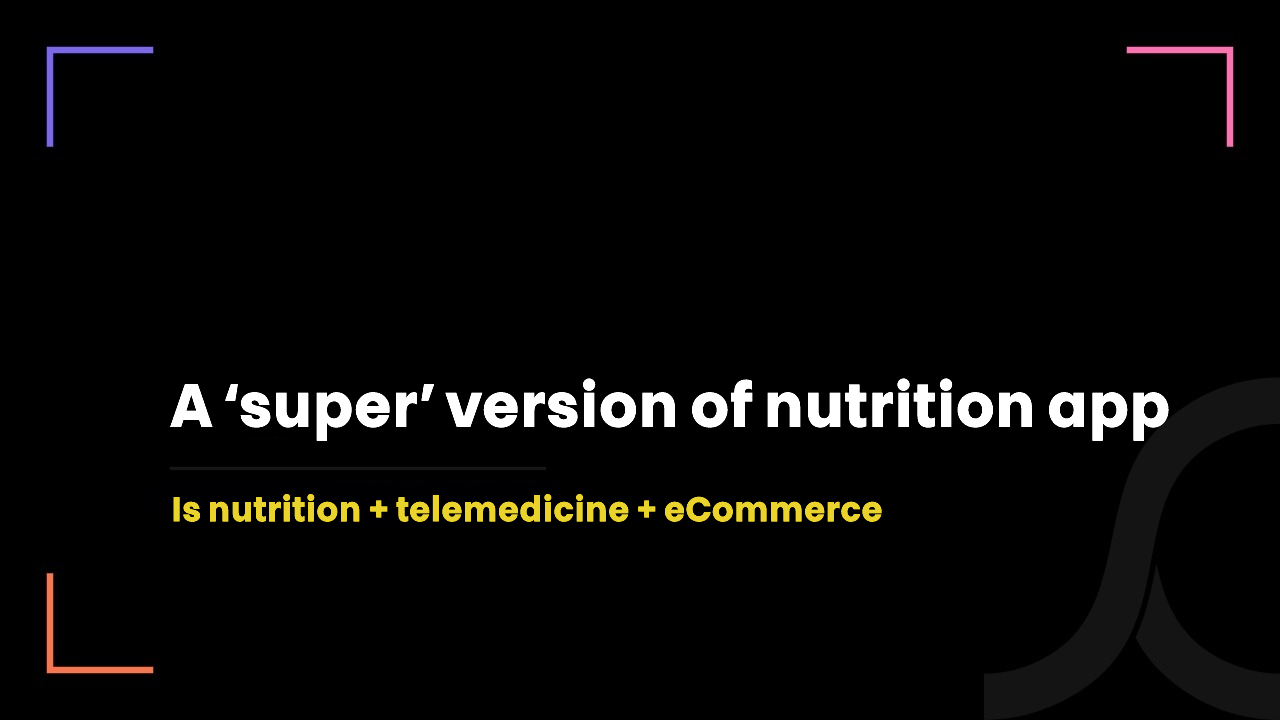 6 months ago
"Health, nutrition, and fitness".
To maintain an optimal lifestyle, these are the most essential aspects of every individual life.
With the arrival of technology in healthcare, people are now using mobile apps, especially nutrition and fitness apps to maintain their healthy lifestyles.
That's the reason, the nutrition mHealth market has seen massive growth in the last few years.
People are getting more conscious of nutrition-rich food.
As per the reports, "32% of Canadian adults use health apps on their smartphones, although only 28% are in poor health".
In addition to this, "There are over 350,000 mHealth apps available in major app stores, a number that includes medical as well as health and fitness apps".
However, only a few of them are getting users' attention.
Why? Because they are not qualified enough to deliver a quality care experience as per the users' needs.
But, as a healthcare-focused IT company, we comprehend how the healthcare industry works.
With our 7+ years of experience, we are capable enough to deliver the most profitable nutrition app for seniors or any age group.
So, If you are planning to build a nutrition app, you are in the right place.
What is the requirement of a nutrition app in the market?
As a healthcare IT company, we first do market research to build the most profitable and feature-rich nutrition app.
Here are some stats that show how nutrition apps are evolving in individual lives.
"The revenue in the Nutrition App sector is $631.83 million (approx.) in 2021. Moreover, this segment shows a promising CAGR of 6.10% (approx.) for the period of 2021-2025".
"Users download mobile healthcare apps to track exercise, monitor nutrition, reduce weight, and learn to work out".
"Over half of Americans would like to get more exercise and eat healthier".
"The user penetration in the diet and nutrition app segment will reach 9.94% (approx.) by 2025".
You can see that, it's the perfect time to invest in a nutrition app.
For that, we have unique feature ideas that can enhance your revenue for the nutrition app.
But first, let's discover the common features of nutrition apps.
What are the must-have features to build a nutrition app?
The nutrition app allows users to count calories, control their eating habits, and receive daily suggestions for living a healthy lifestyle.
For that, you need features such as,
A personal profile that includes details such as – basic personal information, medical records, allergies, and food preferences
Dashboard to manage the diet plan, track eating habits, nutrition, calories, and water intake.
Users can set the diet plan and personal goals
A calorie counter and meal data to analyze how your diet plan is going
Push notification as per their diet goal
Blog section to share daily news, diet tips, and new research about nutrition to help users
Food recipe and diet plan instruction from the certified nutritionist via pictures, video call, and recording
Help and technical support
Which other features do we offer in the nutrition app?
As we said before, there are not enough apps in the market that provide more comprehensive nutrition solutions as per the users' needs.
Sensing an opportunity, we recommend the below feature that you should implement in your nutrition app to boost revenue and users.
Special feature for seniors:
As per the reports, "34% of older adults said they use or have used apps for exercise, 22% for nutrition, 20% for weight loss, and 17% for sleep".
Seniors need more calcium and vitamin-rich food to maintain their health condition, especially if they are suffering from chronic disease.
For that reason, we offer AI-based features in which they just need to enter the medical condition.
The algorithm will analyze the health condition, and then it will provide the ideal diet plan that is most suitable for their medical condition.
Integration with wearable technology:
To provide a more personalized and outcome-driven nutrition plan, integration with wearable technology is must-needed.
In addition to this, apps can simply analyze and synchronize the users' real-time data of their physical activity.
As a result, user-health data enables the app to provide a more personalized nutrition and diet program.
In case of any query regarding nutrition food, recipes, and diet plan, the user can directly contact the nutritionist or dietitian via the telemedicine feature.
Additionally, nutritionists can also analyze the health data of the user to provide a more suitable nutrition plan for them.
eCommerce store in nutrition app:
An eCommerce store in the nutrition app can help you to increase your revenue by selling or sponsoring various nutritional products for your users.
The nutritional products include different supplements such as – iron, dietary, mineral, vitamins, oral, and herbal.
Nutrition and supplement facts option:
Nutrition and supplement information or facts are the most useful thing for the user.
Additional information regarding various nutritional supplements encourages users to understand and buy the product from your nutrition eCommerce app.
How to monetize a nutrition app?
The definitive monetization strategy can simply assist you to obtain your app investment in a faster way.
That includes,
In-app purchase and advertisement
Top 3 nutrition apps in Canada
1. MyFitnessPal:
It is the most popular nutrition app in Canada which helps you track and control your calorie intake.
MyFitnessPal contains a large database from which you can learn almost everything related to nutrition and calorie intake.
Apart from that, it offers easy integration with over 50+ health apps to support a healthier lifestyle.
2. Lose It:
Lose It has a top-rated and straightforward weight loss plan that works as – set goals, track food, and lose weight.
Additionally, it offers – water tracking, nutrition tracking, wearable device integration, progress reports, a barcode scanner, and a smart camera.
To deliver a more suitable nutrition and weight loss solution, Lose It provides certified nutritionists consultation.
3. Cronometer: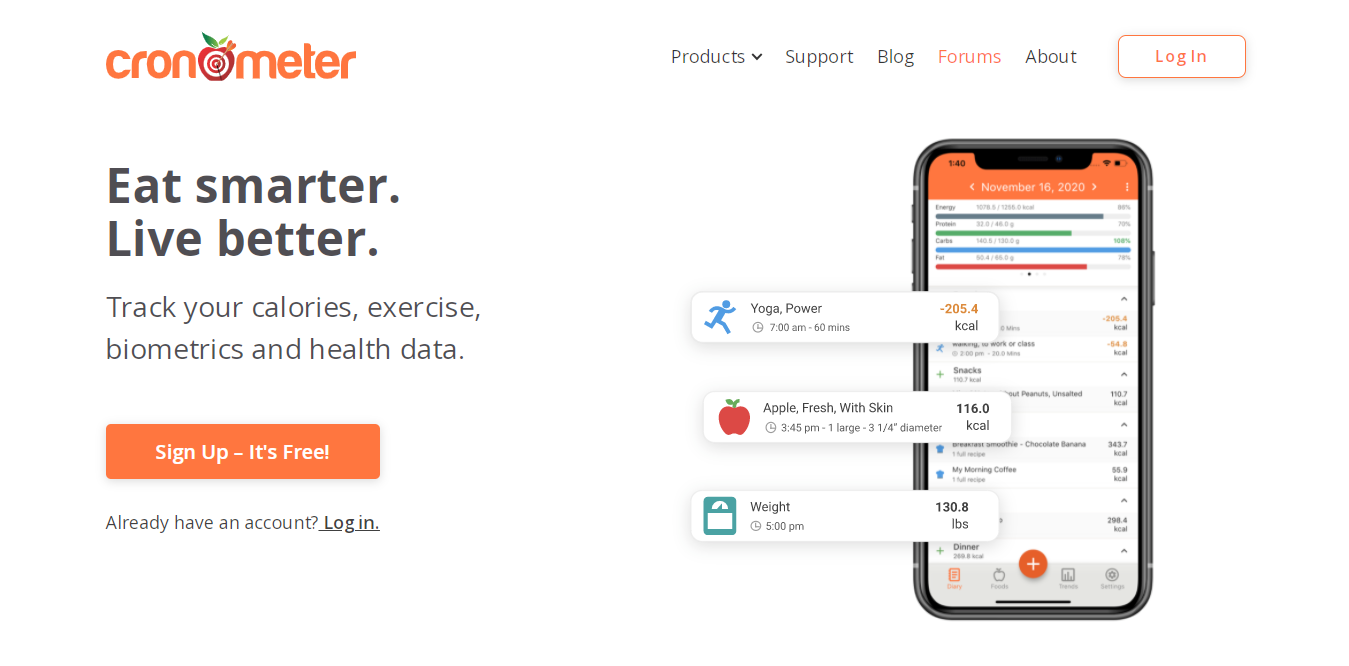 Cronometer simply allows users to track their diet plan, calories, exercise, and biometrics.
It provides adequate features such as – a custom diet setting, log meals, insightful reports, diet support and track of 82 micronutrients.
You can sync the chronometer to other activity trackers such as – Samsung Health, Google Fit, and Apple Health.
We follow most-detailed app development process because we know what does not work
We are an Ontario-based healthcare IT company.
With our healthcare-specific knowledge and expert team, we help healthcare start-ups, healthcare businesses, hospitals, clinics, and individual healthcare professionals to achieve their business goals.
We have a dedicated and experienced team of, UI/UX designers, web and app developers, QA engineers, compliance specialists, and business analysts.
When it comes to the development process, we use an outcome-driven approach.
In other words, we only do coding 20% of the time, because we know that successful project execution is not about only doing the coding.
Of the rest 80%, we do – market research, documentation, workflows, UI/UX design, QA testing, compliance audit, pilot, and launch.
In case you are wondering, here is our process for developing digital healthcare products with our outcome-driven approach.