Meditech EHR Integration: Q&A from Meditech Greenfield Experts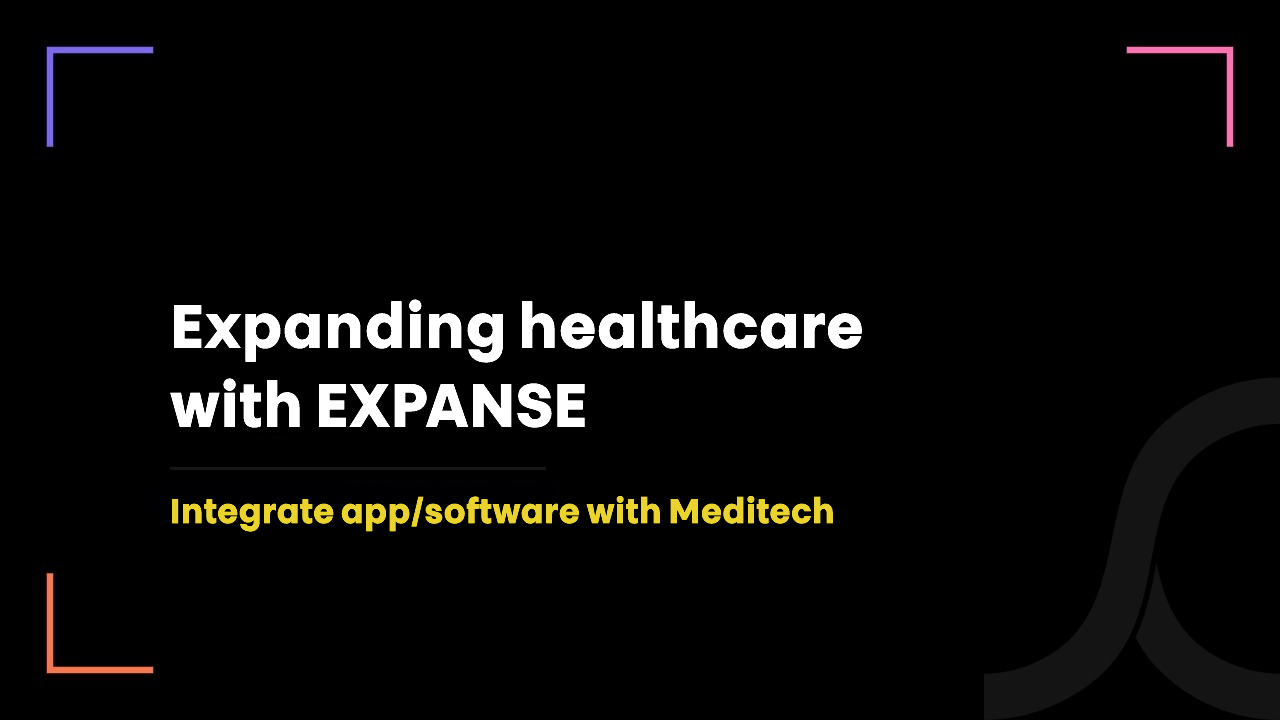 2 years ago
The Westwood, Massachusetts-based healthcare vendor Meditech has fostered relationships with the Canadian healthcare systems for more than 3 decades.
The stability of the product has always helped Meditech to be on the frontline of health IT in Canada.
With the goal to expand the footprint beyond traditional hospital markets. Meditech EHR integrations aim to move into home care in some selected provinces, at the same time investing in the research-based and academic forefront in Canada.
Especially with a platform such as EXPANSE. 
Our other useful resources:
Connecting Canada with EXPANSE, Meditech's EHR integration
Before we begin telling you all about the root functionalities of Meditech's EHR and how it has helped change the Canadian healthcare system. Let us take a look at a few numbers.
Meditech has been able to sustain 35+ years of Canadian partnership.
Covering 49% of the Canadian healthcare market with the EXPANSE EHR system.
7 out of 10 provinces and 2 out of 3 territories have been practicing app development in Meditech greenfield or using the Expanse.
Currently housing more than 500 Inpatient facilities in their EHR system.
38% of stage 6 & 7 hospitals are integrated with Meditech's EHR.
From the bayside town of Iqaluit to the busy roads of Toronto, healthcare providers have depended on Meditech to connect to the information they need to provide great treatment.
The Expanse by Meditech is also helping remote regions in Canada to be together on a single health record system. Meditech Expanse has connected 32 isolated communities in collaboration with Nunavut's Department of Health and Social Services.
With Meditech EHR integration, Runnymede Healthcare center became this fully automated organization in just eight months, while successfully integrating multiple directly connected interfaces.
Limitless possibilities with Expanse: An EHR for all your healthcare problems
How is the Meditech EHR integration helping in transforming healthcare IT and embracing innovation?
It liberates your organization, doctors, and patients from cookie-cutter approaches to treatment, and it provides a mobile, inexpensive, and customized experience for all.
Meditech's Expanse uses a cloud platform. This means you can use Meditech EHR integration with multiple specialties like Ambulatory services, Homecare, Hospice, Oncology, Genomics, Imaging and Labs, Surgical services, Critical care, Pharmacy, and the list goes on and on.
What's in it for Physicians and Nurses?
The consumer healthcare portal and Expanse virtual care help care providers, doctors, hospitals, patients have easy and convenient communication with the community from a distance and provide them with data they require in downtime.
Physician solutions like Expanse Now and virtual care assistant aids physicians in retrieving patient information using voice commands without having to touch, point, and click the devices.
Nurses and caregivers can perform the most common interventions from wherever and whenever they want. Expanse point of care and patient care gives everything they need to deliver care even when nurses are mobile.
What other problems does Expanse take care of?
Healthcare is not limited to delivering treatment. It is a club of treatment, patient care, and clinical analytics.
Meditech's analytics dashboards that may be customized allow you to transform clinical, operational, and financial data into a tangible plan of action. Moreover, Meditech's revenue cycle can automate clerical works like billings, claim processing, and other workflows that require unnecessary monetary expenses.
This automation helps you in increasing revenue flow by saving cost and lets you invest in better technology, upgrading equipment, and hire staff that you require for the utmost important tasks.
Meditech Greenfield: App development platform supported by RESTful APIs and FHIR
What is Meditech Greenfield?
A new space of untapped potential that broadens the EHRs usability and interoperability.
It is a development environment for apps that can interface with Meditech Expanse. Developers may use the APIs to run their applications and test them against a genuine Meditech EHR. It also provides consumers and application developers with interactive documentation for Meditech APIs.
How does API integration in Greenfield work?
App development in Greenfield uses standard-based APIs. While operating on the international standards of interoperability, FHIR Meditech provides clinicians, patients, and consumers with direct access to particular data points via simple applications, allowing them to view and use information in ways they could never before.
APIs allow suppliers greater independence and flexibility to work as they see fit. Furthermore, customers will have new ways to access and engage with their health data. As a result, healthcare innovation leads to more enjoyable user experiences for everyone.
What is the process of Meditech API integration?
Review and Select Choices: Examine the MEDITECH RESTful API Infrastructure documentation, choose implementation options, specify a high-level server/network architecture, with HL7 and FHIR standards in mind
Planning entails identifying server/network needs, defining an implementation strategy, defining a validation plan, and so on.
Implement: Carry out the implementation strategy, which may include, but is not limited to, server installation/configuration, network setup, SSL Certificate acquisition, software installation, software configuration, and so on.
Validate: Carry out the validation strategy, including but not limited to the processes described in the Meditech Validation Guide, establish a list of issues that need to be resolved, and so on.
Issue Resolution: Identify and perform the actions necessary to remedy issues discovered during validation.
Currently, Meditech Greenfield is available for Expanse customers only. But do not worry we believe they will soon come with good news- available for all.
How are we changing the healthcare environment with our expertise in EHR integration?
We are an Ontario-based healthcare IT company that provides solutions, consultation, and development in the field of healthcare.
With a decade-long experience in delivering successful healthcare projects of app development, integrations, and developing toolkits for healthcare vendors, hospitals, clinicians, OHC in Canada & the US, we promote easy and safe access to healthcare data to enhance patient outcomes.
With a team of an experienced and dedicated workforce who have been developing solutions in healthcare, we always make sure the HL7 and FHIR standards of interoperability and integration are implemented.
So, if you have any requirements for Meditech or any other EHR integration, we can help you brilliantly.