Mental Health App Integration with EHR (HL7 & FHIR Standards)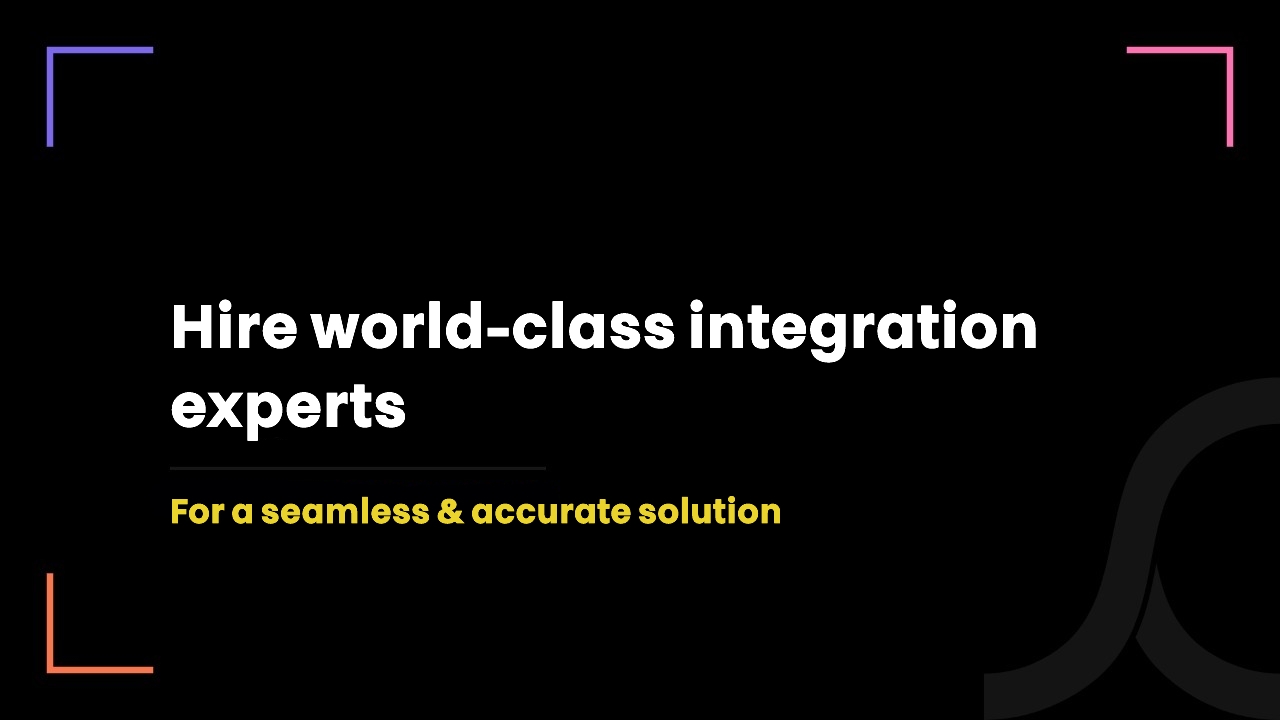 12 months ago
Health tech serves better when you integrate!
And in the next 3 minutes, we are going to show you exactly how.
What is mental health app integration with EHR?
The purpose of EHR is to store the patients' clinical data in order to help healthcare professionals in providing top-quality care.
However, without this data, mental health practitioners will not be able to provide quality care from the web or mobile app.
So, to get that data into the app, mental health app integration with EHR is must needed.
With successful integration, now the app will automatically fetch the data from the general or behavioral health EHR.
In which scenario should you consider EHR integration with a mental health app?
If your purpose is not to deliver care using the mental health app then there is no need for the integration.
For instance, if you have a meditation or sleep tracking app, you don't need to integrate with EMR/EHR.
On the other hand, if you're providing virtual care solutions using telemedicine or a telepsychiatry app, then you must consider EHR integration.
But why?
Let's understand with an example.
You have developed a telepsychiatry app to provide virtual mental health care solutions.
To provide quality care, you'll need clinical data of the patients.
For that, you have three options during a video call.
First, ask a patient about his medical records.
Second, you open the EHR software on the computer and analyze the patient's medical history while you're on video conferencing with the patient.
Third, you directly access the clinical data of the patients in just a few clicks.
What is the better option?
With no doubt, the third one!
Because it's the faster and more convenient way to access the health records of the patients in real-time.
Apart from that, the following are the situations in which you should consider a mental health app or telepsychiatry app integration with EHR.
To reduce the hassle of operating two devices or systems at the same time
To lower the medical errors
To speed up the virtual care delivery
To access health records in real-time
To improve patient safety
To deliver the better patient care experience
Read our complete guide on: Mental health app development
Top EHR vendors we integrate with mental health app
As a healthcare IT company, we offer both general and behavioral health EHR integration with a mental health app.
General EHR like – Epic, Cerner, and Allscripts
Behavioral EHR like – Athenahealth, SimplePractice, and TherapyNotes.
Explore the entire list here: Top behavioral health EHR software
What are HL7 and FHIR? And why is it so important?
Bi-directional data exchange is used in EHR integration with a mental health app.
Meaning, the data can be transferable from both sides (EHR to app and app to EHR).
But it should be noted that – the data exchange must be accurate and secure in order to not put patient safety at high risk.
And this is when interoperability comes into play.
It's the ability of the two different systems to exchange data precisely, seamlessly, and efficiently.
So, if you want a successful mental health app integration with behavioral health EHR or general EHR, it's essential to achieve interoperability.
However, both EHR and a mental health app come up with different functionalities and share the data in different forms.
Means, they by default have interoperability issues.
To achieve interoperability, the developers need to follow the standards set called HL7 and FHIR.
HL7 stands for – Healthcare Level 7 and,
FHIR stands for – Fast Healthcare Interoperability Resources.
It's important to have a comprehensive knowledge of HL7 and FHIR interoperability standards to avoid the hassle of inaccurate and inefficient data exchange.
But in case you hire non-healthcare developers, the possibilities are too high for not achieving interoperability.
Because for them, understanding HL7 and FHIR is very complex as they aren't familiar with the health tech solutions workflows.
Meaning, you must hire healthcare-specific developers like us to avoid all the interoperability mess.
How do we perform mental health app integration with EHR?
We have a dedicated team of integration specialists who have comprehensive knowledge about HL7 and FHIR interoperability standards.
Most importantly, an understanding of the North American healthcare industry.
And here is our result-driven approach for EHR integration with a mental health app.
Step-1: We conduct a video call and listen to your integration requirements.
Step-2: Then, our expert team reviews the app architecture.
Step-3: We provide technical consultation in order to solve all your doubts.
Step-4: Now we assign a dedicated integration team.
Step-5: Our team performs integration by keeping in mind HL7 and FHIR interoperability standards.
Step-6: Our compliance team makes sure that there are zero vulnerability issues.
Step-7: A dedicated QA team will eliminate all the bugs and errors.
Step-8: Now we offer a working demo of the integration.
Step-9: On-going technical support.
Who are we?
We're an Ontario-based healthcare-focused IT company.
For the past 8+ years, we have been successfully delivered several successful health tech projects for individuals, startups, enterprises, and organizations.
We have accomplished it with our 50+ healthcare IT experts including – app and web developers, UI/UX designers, integration specialists, business analysts, compliance experts, QA engineers, and AI & ML specialists.
Let's connect and discuss your EHR integration needs and where we can fit our integration expertise for your gain!
Read our useful article on: Mental health practice management software