Mental Health App Development 2023: Cost, Time, Process & Business Ideas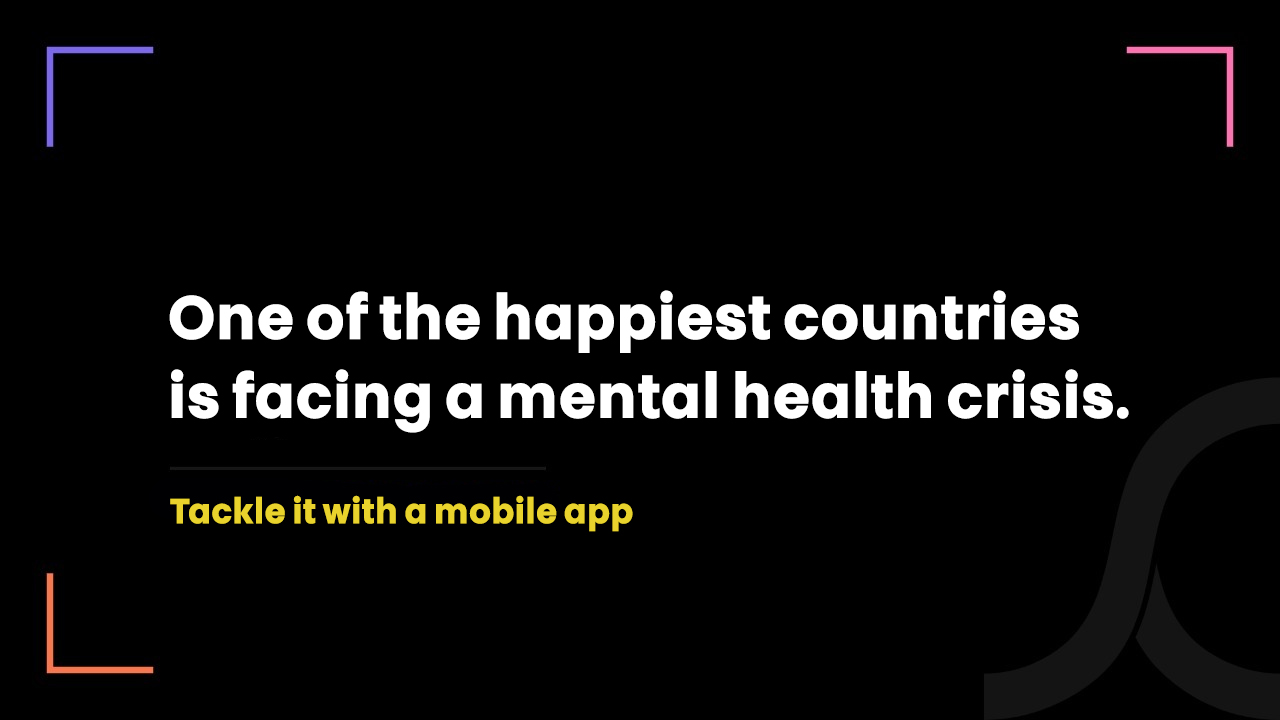 1 year ago
It has been around 2 years and nothing has changed. In fact, things get worse.
During the first wave of COVID-19 in Canada in April 2020, Ipsos conducted a survey and they found that more than half of the Canadian population feel isolated, lonely and unhappy.
After one year, in 2021, a report from Morneau Shepell revealed people are feeling even lonelier than they did at the beginning of the pandemic.
The reason why this is very alarming is that this leads many young people to mental health issues that are more devastating.
Though COVID-19 has already pushed the discussion about mental health to the forefront, people are struggling to receive mental health support from professionals.
However, tiny mobile apps have been helping people to fight mental health issues effectively.
In 2020, many entrepreneurs including healthcare organizations have invested in mental health app development to develop mental health and wellness apps.
How does a mental and wellness app help people having mental health issues?
A mobile app is the most affordable and accessible tool people have to manage their stress and anxiety.
The usage of many top mental health apps has skyrocketed during the pandemic as people are finding them very useful.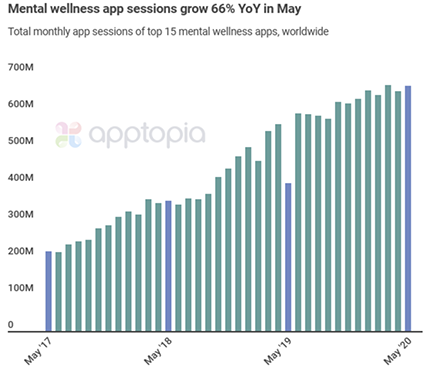 The following are the top ways a mental wellness app lets people manage and improve their mental health.
Instant and Remote Mental Health Support From Professionals
The built-in telemedicine capabilities of the mental health and wellness app enable healthcare providers including psychiatrists and therapists to talk to patients remotely and virtually.
With it, patients do not need to travel to the mental care facility and wait in a queue.
However, such telemedicine capabilities of the mental health app development should be compliant with data privacy laws in Canada.
Mood Tracking and Progress Report
App users can manually add their current mood and mental state and later get crucial insights such as when they feel most happy, the major reason causing them mental trouble, etc.
Such data is very useful for patients to heal quickly and for caregivers to prepare mental health support plans.
A person needs to be physically fit to be mentally fit!
The app helps him to attain physical goals with basic and advanced at-home physical workouts, reminders and tips.
Soothing Music and Mental Health Exercise Including Yoga
All mental health apps are equipped with soothing music that helps people lower their anxiety and stress.
These apps also assist people with different exercises that directly influence their mental health. These exercises include several yogas and exhale/inhale exercises.
Mental health and wellness apps not only remind users of pills but also of food. It helps users follow the diet plan as the food they eat also leaves an impact on their mental health.
Mental health app development: Calculate time and cost for it
If you are planning for mental health app development, time and cost are the primary aspects that you need to decode first.
So, here we have shared the complete calculation for it.
Time calculation for mental health app development: 
The time it takes developers to develop the mental health app in Canada depends on the feature set and its complexity.
So, it is not feasible to estimate the exact time.
However, it generally takes them 30 days to 120 days to develop any kind of app with basic and common features.
Investment calculation for mental health app development:
Almost every development company charges based on hours.
And the number of hours they require to develop your app depends on the feature set and complexity of the features.
Cost also depends on the type of the app i.e., native or cross-platform app.
Because, in native apps, the developers have to code the app separately for Android and iOS platforms which increases the development hours and cost.
But in cross-platform app development, they only need to write a single code that runs both on Android and iOS platforms.
So again, we can't estimate the cost as well.
However, based on our experience, we can tell you that the cost of mental health app development with all useful and common features is $40000+ in North America.
"They are providing the same app within $15000. Should I go for it?"
Many Asia-based mobile app development companies charge a minimal amount for mental health & wellness app development.
However, you should simply avoid these companies due to the following reasons.
Healthcare Compliance (Most important reason!)
In Canada, there are healthcare privacy laws that you have to address while developing your app and running a business with it at the technical, staff and operation level.
If you or your app violates any of these laws, you can be liable for a fine of up to $500,000 or even more.
It requires extensive experience and knowledge to develop a healthcare-compliant app. Many applicable laws and their hundreds of requirements make it a challenging task.
Thus, only a Canadian company or a company with a great skill set can accomplish it.
And many Asia-based app agencies lack such a mastership.
Mobile app UI/UX plays a very important role in the success of any app.
A good mobile app UI keeps users engaged and lets them satisfy their purpose on your app very easily.
But many Asia-based app development companies either use free design templates or prepare a very poor design that does not represent your brand philosophy at all.
Advanced Mobile App Working on Cutting-edge Technologies
There are some big players already dominating the mental health app and wellness app market in North America.
To survive in such a highly competitive market, your app should have some advanced user-friendly features working on AI and machine learning technologies.
These features understand the user preferences & behaviours to provide personalized mental health help.
In other words, it enhances the patient outcome which makes users satisfied with the mobile app.
But, companies charging impossibly low for app development lack the expertise to utilize such game-changing technologies in the app.
Now, how to make money from mental health app?
A mobile app opens many doors of opportunities to generate multiple revenue streams. The following are some of them.
You allow users to use some of the features of your mobile app for free. And to access all the features, users need to pay a monthly fee.
Calm is the best example here. It allows users to listen to some soothing music for free. For more music, users need to pay a fee.
Employee Wellness Programs
You can tie up with employers to provide employee wellness programs to their staff.
Mental Health Consulting Fees
You can charge users a per-visit fee for letting them talk to a mental health specialist through your mobile app.
This can be your major source of revenue.
However, it is advisable to avoid showing ads on your app as it downgrades the user experience.
But how to dominate the market with mental health app development?
The innovative, effective and evidence-based solution is the key to conquering the mental health market.
Means, you first need to empower the mental health solutions that give positive outcomes in the true sense.
To accomplish that,
1. Mental health app integration with EHR
It works with the single aim – to improve patient care outcomes while at the same time offering peace of mind to healthcare professionals.
Mental health EHR is more effective compared to normal EHR as it only serves mental health needs.
Here are the benefits of the mental health EHR.
Improves patient outcomes 
Enables provides personalized care solutions
Can examine the large-scale mental health clinical data 
ePrescription solutions 
Real-time alerts
Easily analyze the progress of the patients 
2. Healthcare IoT is also becoming a helping hand in mental health therapy!
Medical IoT is now a significant part of healthcare, especially in mental health.
That's the reason, healthcare IoT integration in mental health app development is becoming a new norm.
As it offers limitless possibilities to enhance mental health solutions.
Healthcare IoT gathers the real-time vital body signs of the patients in order to aid the healthcare professionals in identifying the patterns and uncovering the best workable solution as per the need.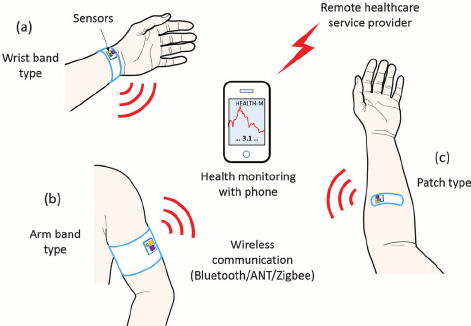 For instance, it enables the care providers to analyze the sleep, mood and depression patterns.
This is how you can build a strong market presence with the mental health EHR and healthcare IoT integration.
Our other interesting blogs:
Here is our 17-step mental health app development process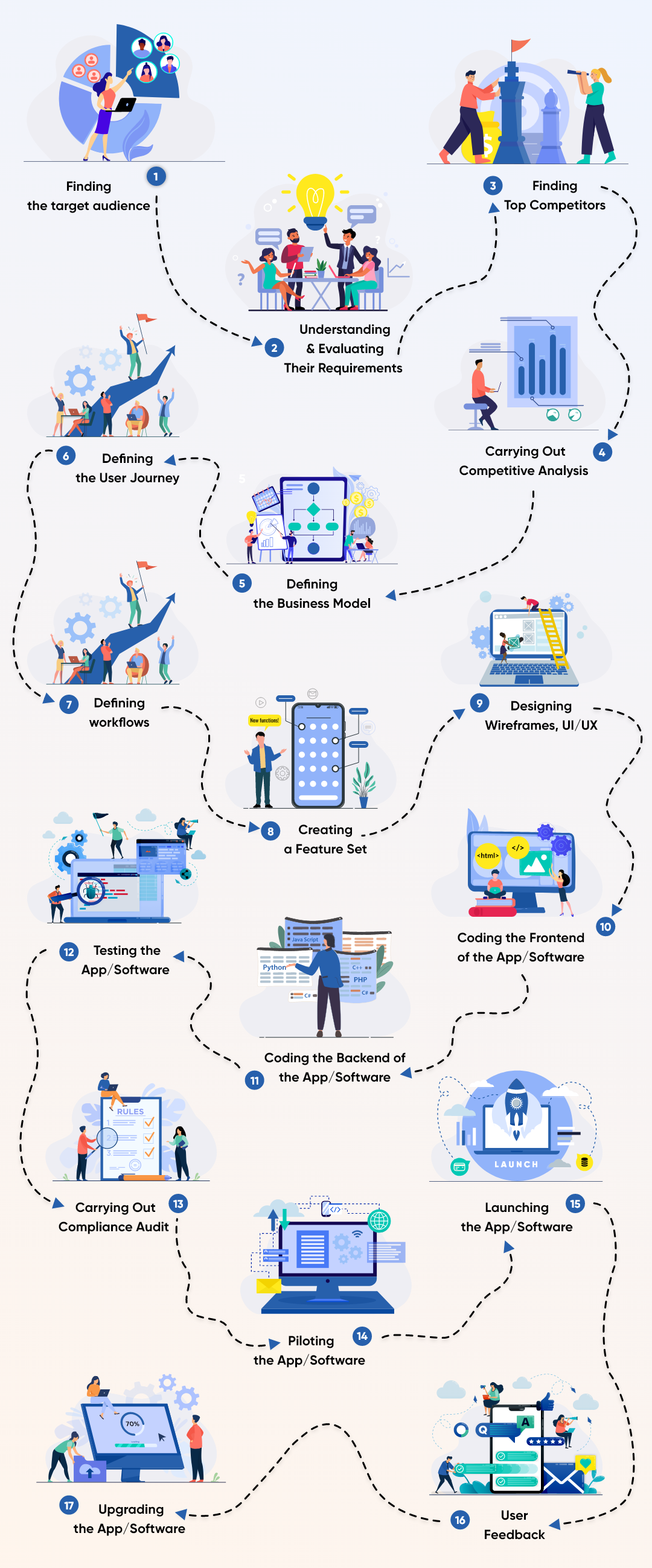 We're a Canadian app agency, proactive in healthcare and clever-enough to code a compliant app with EHR integration
There is always more about us!
We're based in Ontario. We've been working with healthcare organizations including long-term care homes and many wellness centers as the technology partner for 7 years.
We accommodate healthcare compliance experts, business experts - in addition to app developers and designers.
Being a Canadian company - proactive in the healthcare sector, we understand the gravity of compliance.
We strongly believe to help Canadian businesses not only with our technical skills - but with our business and legal skills.
Meaning, we will solve all of your technical, business and legal issues.
Just tell us your goal. One of our most experienced team members will lead our team working on your project so that you can achieve your goal!
You should read our guide to: Meditation app development