A Real Story of How to Open Medical Practice in Canada + List of Software Required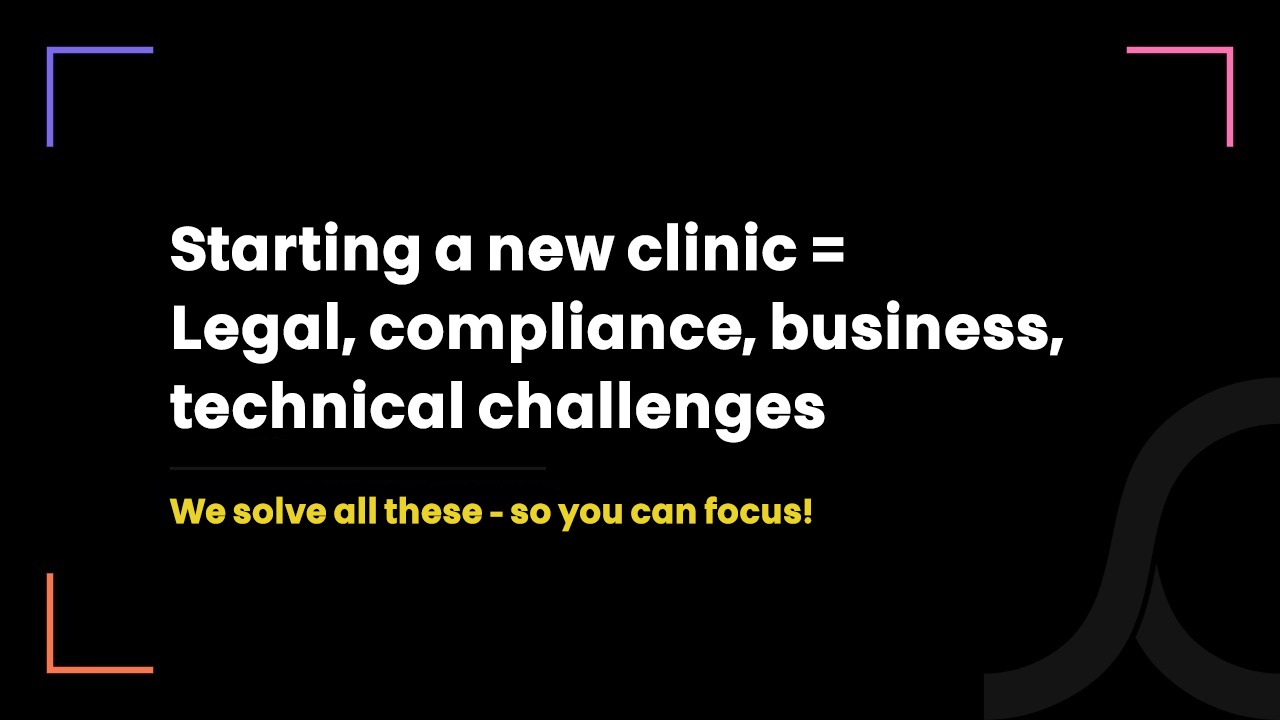 3 years ago
It was the usual day for us.
Developers were coding a telemedicine app.
Designers were designing the UI of medical billing software.
Network engineers were drafting the IT floor plan for a hospital.
Compliance experts were preparing PIA documents.
And I was having calls with clients.
After having the evening coffee, I prepared myself for the next virtual meeting with Dr. Martin.
He has been working as a physician and approached us to now open medical practice in Ontario.
At the scheduled time, we both were on the call.
The following was our conversation. (I am sharing it here after he permits!)
Dr. Martin:
I want to start my own private medical practice. But as I figured out there are many challenges. So, I need your help!
Me:
It is indeed an exciting journey to open a medical practice in Canada. But it is challenging too.
Because there are many challenges which you have to solve in order to successfully start a medical clinic.
For instance, compliance is a major challenge.
Setting up network infrastructure is also challenging.
You also need to deploy several computer devices along with medical equipment.
And there are other billing, accounting and legal challenges.
Obviously, a physician like you does not have time to solve all these challenges.
That's why we are here. We have all resources, knowledge and contacts to ease your journey and let you focus only on your practice.
Dr. Martin:
Let's start with the compliance challenge. Please educate me on it!
Me:
Sure.
The reason it is a major challenge is that it is a law and you have to adhere to the law at any cost.
Simply put, when a clinic handles patient data on either software/app/server/website or on paper, that clinic must adhere to our country's data privacy laws.
Talking about Ontario, there is PHIPA which is healthcare-specific law and PIPEDA which is a federal-level law - that applies to medical clinics.
These laws include several operational and technical requirements which ensure the privacy of patients' medical and personal data.
Here are some of the PHIPA regulations.
Healthcare providers can only collect, use and disclose the patient's data if the individual permits.
Healthcare providers cannot collect, use and disclose the information if other information serves the purpose.
Healthcare providers must not collect, use and disclose the information more than needed.
Here is the full list of PHIPA regulations.
These regulations do not only apply to clinics. It also applies to the software or app clinics are using to deliver care or to manage the clinic.
For instance, if you are using billing software, it must be compliant with these laws.
If you build your own telemedicine platform, it must work according to the law.
If any digital medium you are using is not compliant with data privacy laws, you become a non-compliant entity and become liable for the fine by the government.
In short, there must not be any privacy vulnerabilities in your all clinical operations and digital solutions.
To find privacy vulnerabilities within your clinic, we execute PIA (privacy impact assessment).
And once we know the privacy vulnerabilities, we solve them. It is as simple as that!
Our in-house compliance experts will consult you and help you technically and operationally to address all regulations in your new clinic.
(I later shared our PIA case study with him to help him more in understanding.)
Dr. Martin:
This is helpful. Now, what about a network? How can I make sure it works perfectly and securely in my clinic?
Me:
(I laughed!)
Setting up a network is much easier than meeting compliance requirements!
Anyway, we can do it for you as well. That's a piece of cake for us!
Your clinic will require an enterprise network that has high uptime, zero security issues, automatic diagnosis and uniform internet speed in every corner.
We have already set up wired and wireless networks for several long-term care homes. (Read a case study here!)
If you want to know the way we set up a network in healthcare entities, here it is.
We assess your network hardware requirements.
We acquire the network hardware from our vendor partners.
We configure the network.
We deploy it and test it.
Once deployed, we provide 24/7 network support in case of any issue.
Dr. Martin:
Great. One place - many solutions! But what about software? Which software I would require and how much do they cost?
Me:
To run the clinic easily and effectively, you will require several software. Such as,
EHR/EMR
Medical billing software
Virtual care software
Online appointment scheduling software
Staff management software
Healthcare CRM
There are several 3rd party vendors who provide all these software and apps.
Talking about cost, they either charge you a fixed amount or based on the usage.
A few charges on a percentage basis.
For instance, the medical billing software charges an average of 1.50% on all paid claims.
So, if you calculate the money you would have spent on these software after 5 years of your practice, it would be more than $20000.
That's why we suggest building your own master app or software which includes all these features such as billing, virtual care, online appointment, and staff management.
This will cost you very affordable in the long run. And the best part is, you own it! So, you can customize it the way you want!
You should check out our white-label telemedicine solution which includes all such features. And thus, you don't require any other software! 
Dr. Martin:
This has been a very productive discussion. Now last, help me with licensing and other legal things.
Me:
Yes, we can help with legal things too.
To start a new medical practice, you would require to obtain professional designations & licenses and set up your business as a legal entity.
And for that, you need to hire a lawyer who can do all the legal work for you.
Though we don't have any in-house lawyers, we have a good network of healthcare-specific lawyers.
If you demand, we can schedule your meeting with one of our lawyer friends.
Dr. Martin:
This is amazing. I haven't ever imagined that I could get all the resources from one place!
Me:
Our work starts when your imagination ends!
(I looked proudly at my team - through my cabin glass - working relentlessly to make our healthcare system the world's most technologically advanced healthcare system!)
Our other useful resources: