How to Create a Patient Tracking System that Does More than Just Tracking?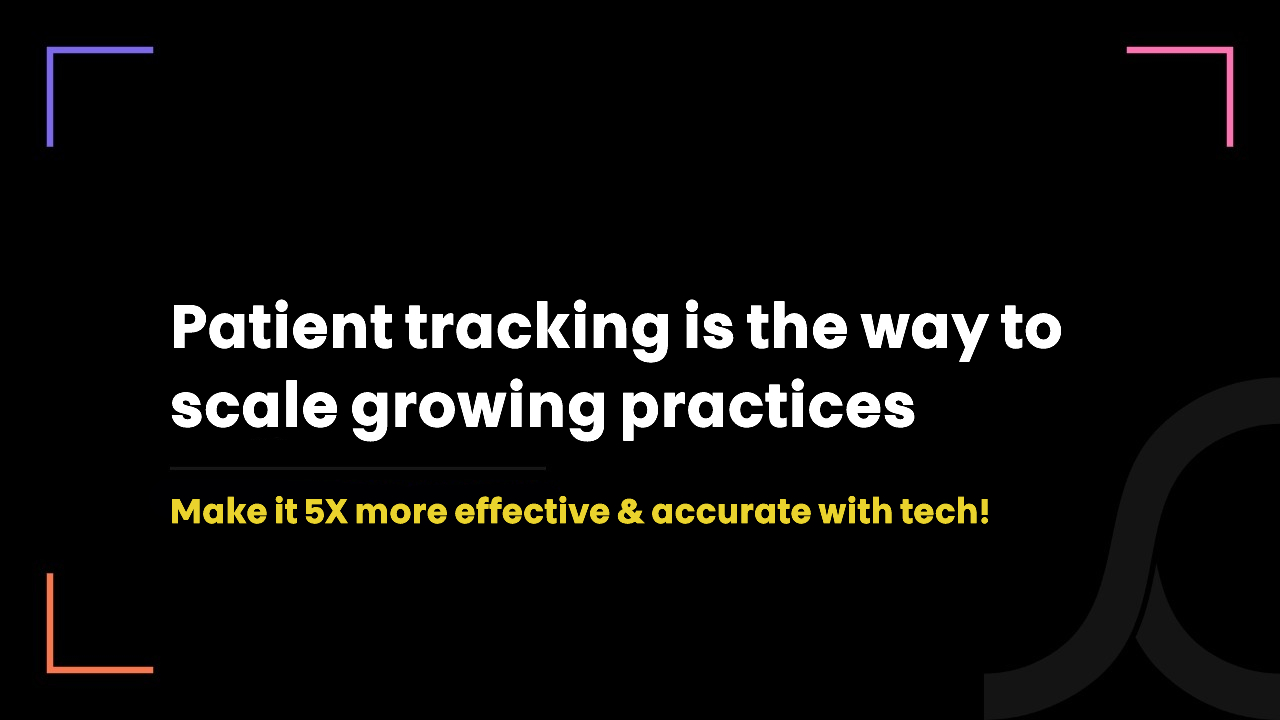 11 months ago
There are two main methods to perform patient tracking in the healthcare ecosystem.
One is with traditional (using simple spreadsheets) and the other with software.
However, the traditional method is no longer effective due to the rising modern care demands of patients and technology adoption.
What's more, manual errors, care delays and ineffective tracking are some of its major drawbacks that poorly impacts the patient care experience and satisfaction.
Because of that reason, the adoption of patient tracking software is rising.
However, it's important to choose the right solution (pre-built or custom) for it in order to acquire the highest ROI and patient satisfaction.
And if you are looking for the same, this blog is for you!
What exactly does a patient tracking system do?
It is a powerful system that helps healthcare organizations (clinics, hospitals) to keep track of the care progress of their patients.
To do so, it allows you to store, analyze and share the data of the patients such as –
Care services they have received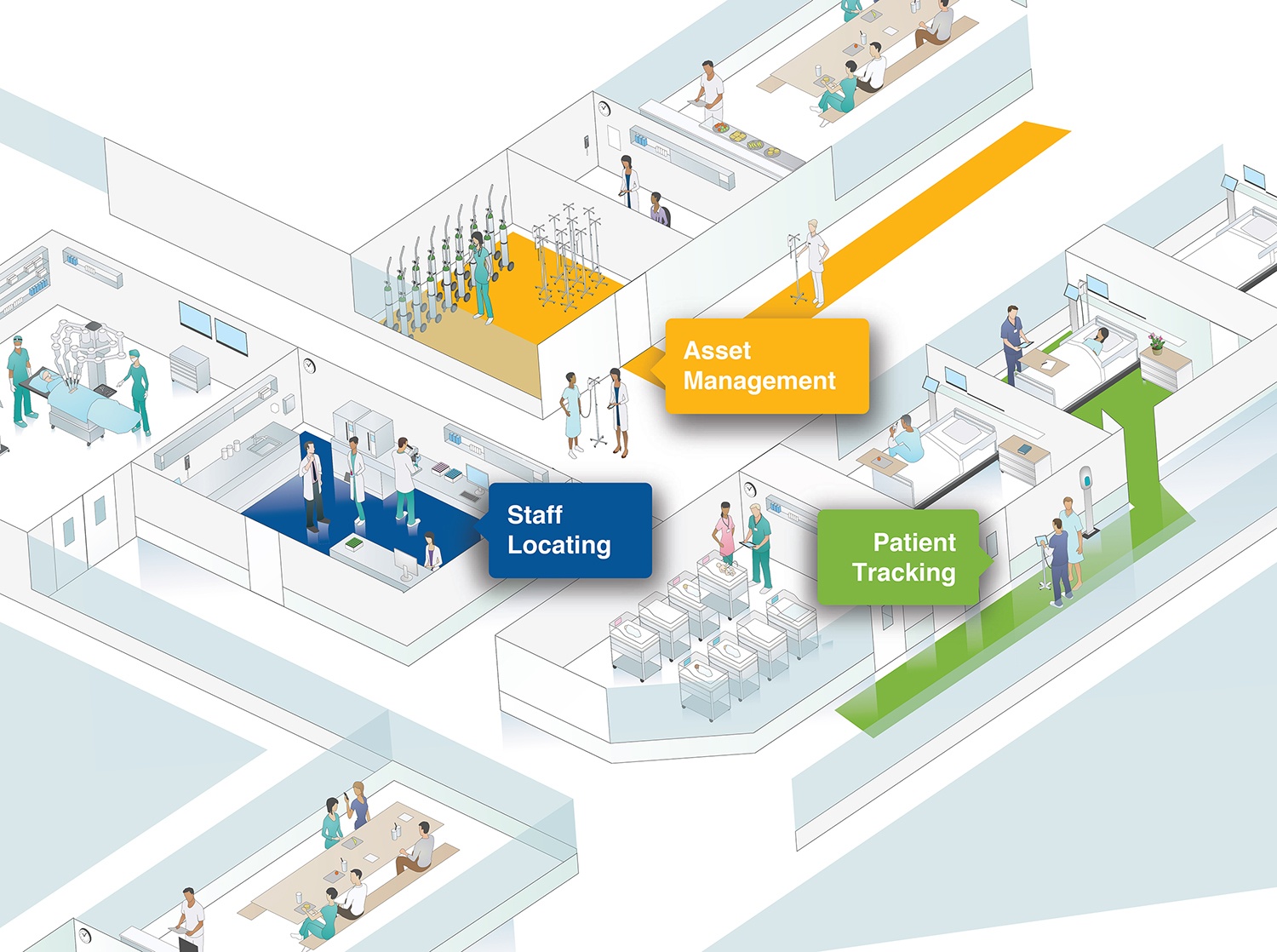 What makes the patient tracking software special is that – it is not just limited to data storage and tracking.
It also helps healthcare professionals in –
Communicate with patients
Send reminders to patients and their family members
What are the benefits of the patient tracking app?
The patient tracking software ensures the right care solution to the right patient at the right time!
Not only this, but it also supports decision-making and identifying the areas of improvement in care delivery.
Apart from that,
Lowers the chances of errors
Enhances patient engagement, satisfaction and retention rate
Streamlines workflows and scheduling
Improves operational efficiency
Accurate care coordination and communication
IoT-Enabled OR Unit Tracks Patients, Assets and Conditions: The University of Rochester Medical Center is the first to install the hermetically sealable OR unit for orthopedic surgeries, with RFID tracking patient care and equipment use, while ensuring… https://t.co/adSKwlFlWE pic.twitter.com/E37BH5nQFF

— AssetPulse LLC (@AssetPulseLLC) October 23, 2022
How to create the best patient tracking system for your healthcare practice?
You have two options for creating your own patient tracking system.
Option-1: A traditional method (using spreadsheets)
This is one of the easiest methods to create a patient tracking system.
What it requires is – an account in software like Excel, Google Sheets etc.
Then, you just need to create a list of the patients.
After that, add the column of the information that you want to track.
In fact, you can directly download the ready-made patient tracking template from an online form builder like JotForm.

However, there are several drawbacks to this method such as –
It is only suitable for small practices with few patients.
You need to extract the data manually.
It comes up with a lack of collaboration in real-time.
Compliance is the major issue here
High possibility of manual errors
Option-2: Use of patient tracking software
It is an affordable solution with high ROI if you want to track a large number of patients.
Moreover, it helps beyond just data storage and tracking systems.
It also comes up with a wide range of features that helps you optimize your patient tracking process while at the same time reducing – care delays, errors, overhead costs and operational time.
And the following are its top features.
Online patient intake form
HIPAA-compliant text messaging and cloud storage
Track patients and their records
Update the patient care status
Integration with the other systems
However, it should be noted that you can use a patient tracking software in two ways.
By acquiring pre-built software
By developing the custom software
Do further reading:
Which one is the best? Custom or pre-built patient tracking software?
There are multiple pre-built patient tracking apps available in the market.
They do all the tasks for you perfectly and are easy to set up.
But still, it doesn't deliver the value that healthcare providers and organizations strive for.
Because,
It is made to serve a single purpose which never works in healthcare.
You have to compromise with the branding, functionality and customization of the app.
The possibility of data breaches is high as they are not fully compliant with the data privacy laws like HIPAA, PHIPA, PIPEDA, GDPR, HITECH etc.
Pay extra for advanced features
But its pricing is a matter of concern.
Because it follows a pay-per-user monthly and yearly based business model.
And this pricing model doesn't give a high ROI on a long-term basis.
But with custom, you can avoid all this mess.
Because it comes up with –
Highly customizable and scalable
You are the complete owner of the app.
They are fully compliant with all the data privacy laws.
Easier integration with other health tech systems
Comes up with full flexibility
Gives you high ROI on a long-term basis
These all aspects indicate that – there is no better solution than developing your own patient tracking system!
How much does it cost to build patient tracking software from scratch?
The truth is – there is no fixed amount for it.
Because it totally depends on what you want and the time it takes to develop the app.
And without knowing your exact requirements, we don't want to tell you the wrong numbers or make false promises.
However, there are several aspects that influence the cost to develop the custom patient tracking app such as –
UI/UX and features requirements and their complexity
The complexity and time it takes for QA testing
Want to build a custom patient tracking app? Know how we can help!
We are an Ontario-based healthcare-focused IT company.
And with our 3Es – experience, expertise and experts, we have successfully delivered more than 250+ health tech solutions
Experience:
We have more than 8+ years of experience working in the North American, UK, African and Australian market.
Expertise:
We only entertain healthcare IT projects.
And that's the reason, we have ultimate expertise in – web and app development, health tech integration, IoT integration, automate repetitive tasks (RPA), and AI & ML solutions.
Experts:
We have a dedicated team of 50+ IT experts who have been performing health tech projects since the first day of their professional careers.
It includes – UI/UX designers, web and mobile developers, business analysts, compliance specialists, QA engineers, RPA specialists, integration experts and AI & ML specialists.
So, if you want to scale your medical practices with modern tech solutions, let's conduct a call and talk about your clinical and business vision!
In case you are wondering, explore our epic health tech case studies!
5 Important FAQs of custom patient tracking system
1. Does a patient tracking app improve patient engagement?
Without any doubt, yes!
Because it comes up with online patient intake, automated reminders and in-app messaging which helps in improving patient engagement with ease.
2. Can I integrate it with EMR/EHR software?
Yes, you can!
In fact, custom solutions also allow you to integrate IoT or wearable devices and other health tech systems seamlessly.
3. How long does it take to build a custom patient tracking app?
There is also no fixed time for it.
Because it totally depends on your clinical, technical, business and compliance requirements.