Easing Doctor Appointment Booking With Our Idea of Tinder For Doctors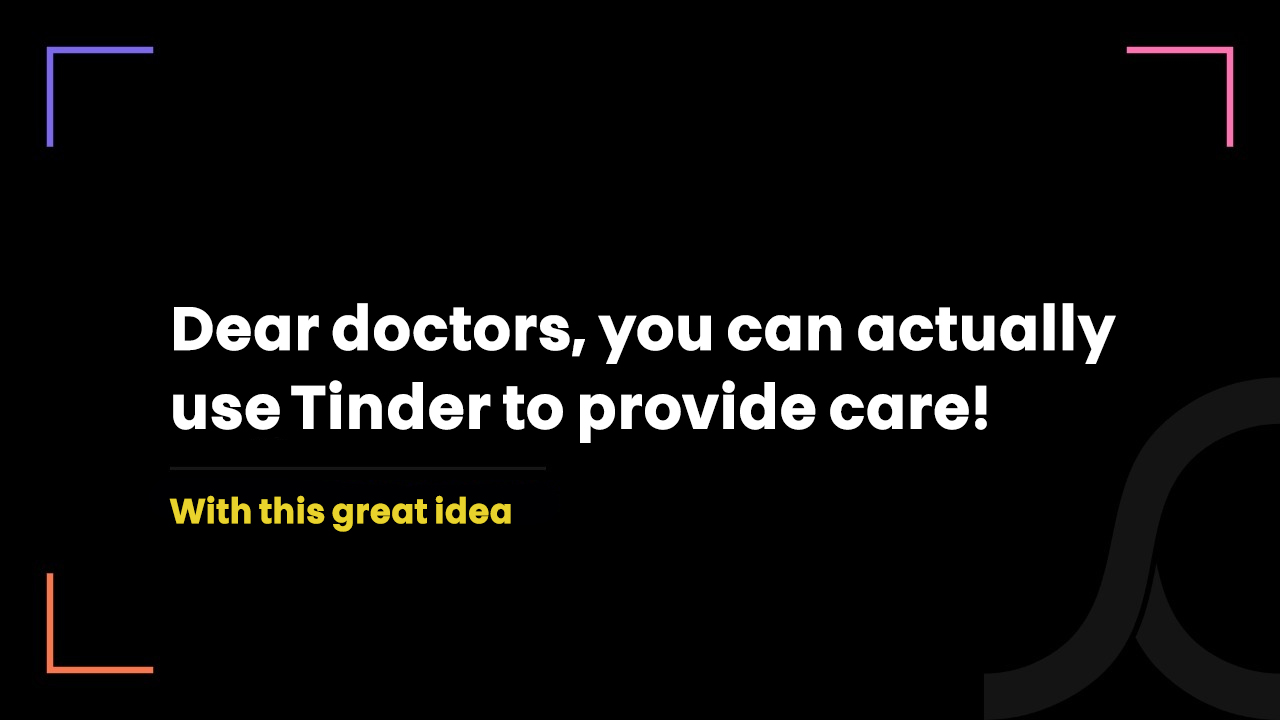 2 years ago
This is the most epic question we found on Quora recently.
And its answer is even more epic.
If we had answered it, our answer would be,
"Yes, they are using it for the purpose we all know. But in the next few months, they will be using it for a different purpose which is an appointment booking and medical consultation!"
Our other useful resources you should check out:
What is our idea of Tinder for Doctors?
A few days ago, we received an inquiry from a physician who is also an entrepreneur.
"I want to build a SaaS-based doctor booking software to generate revenue by selling it to others. But I am already using an appointment booking system and it is boring for me and my patients. So suggest something fresh and unique."
We replied to him back and started the conversation.
But it seemed we could not find ourselves on the same page as his requirement was not specific.
So, we asked him the simple question - what's your most favourite app or software or platform.
He quickly replied, "Tinder! For its simplicity and user experience!"
And that was the moment when the idea of Tinder for doctors or Tinder-style appointment booking system hit our mind.
Here is how it works.
Similar to Tinder, doctors can create their profiles.
To create a profile, they have to add the following details.
Basic personal information

Basic contact information

Their medical specialty and medical service offerings

Paid or health card-covered offerings

If paid, what is the consultation fee

If paid, what is the fee for a follow-up visit

Banking details

Professional college certificate

Available days and hours for medical consultation

Languages they speak and understand
But unlike Tinder, there is one more user group which is patients or users.
They also create their profile by adding basic personal, contact and health insurance details (if they have any).
Once their profile is up and running, they can start swiping doctors' profiles similar to the Tinder app.
This way, they can explore the profile of each doctor along with other information such as their fees, paid or free services, availability, languages they speak etc.
Users (patients) can filter the doctors based on two conditions.
Based on appointment type (such as mental health, senior care, skin issues etc)

Based on doctor type (such as a family doctor, internal medicine, naturopath, nurse practitioner etc)
And to book the appointment with the doctor, the user has to swipe right on the doctor's profile - again same as Tinder.
As soon as the user swipes right on the specific doctor profile, that doctor gets a notification.
From his dashboard, the doctor can either accept the appointment request or decline it.
If he accepts the request, the user (patient) can chat with the doctor regarding his medical condition.
Here is the UI we designed to give you the visual idea.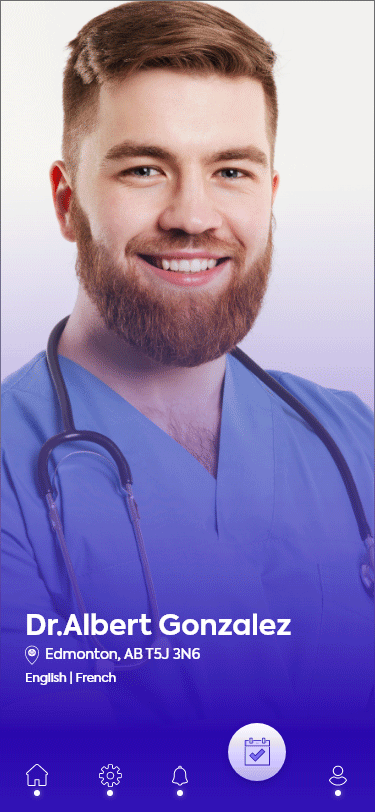 Tinder for Doctors = Doctor Marketplace + Doctor Appointment Booking + Telemedicine
Don't come to the conclusion by reading so little. Tinder for doctors is beyond what you think.
It is actually the perfect fusion of doctor marketplace, appointment booking system and telemedicine.
Here is why.
Doctor marketplace: Doctors list themselves on the doctor marketplace to provide medical services and to reach more patients.
Appointment booking: Patients explore the doctors' profiles and when they find the doctor of their choice, they simply swipe right to send an appointment booking request.
Telemedicine: After the doctor confirms the appointment, he can have a secure and virtual video call with the patient, write ePrescription, write medical notes and even refer patients to specialists with an auto-generated note.
Why will such a rare idea rule the healthcare industry in near future?
A few years ago, healthcare in Canada was a competition-free industry.
Healthcare providers were getting enough patients at their doors and they were earning decent enough.
But in the last few years, the healthcare startup ecosystem has emerged which aims to change the entire healthcare industry with game-changing technologies.
And since these technologies have been providing affordable and rapid care to the patients, these startups are acquiring more patients than a clinic or hospital.
For instance, Maple is a telemedicine startup. It is affordable, safe and easy for patients.
So patients prefer it over visiting a clinic or hospital.
This way, clinics are losing their patients and startups are acquiring more patients.
With the healthcare startup ecosystem ever-increasing, medical professionals leave with no choice than adopting new and unique care delivery ideas.
A few more similar ideas for physicians & entrepreneurs
We have explored the healthcare industry the way Amazon has explored the retail industry.
Be it healthcare technology, compliance or business, we are specific people with specific areas of expertise and vision.
The following are the healthcare app ideas we share with every enthusiast physician or entrepreneur.
Based on our on-ground analysis and discussion with healthcare providers, we are anticipating that the entire healthcare industry will one day run on Uber-style business models.
A patient adds the type of medical attention he is seeking.
The matching algorithm finds the most suitable and nearest healthcare provider for the patient.
The healthcare provider reaches the location of the patient and provides the care.
The clubhouse is the audio-only social media app that takes the podcasting experience to the next level.
Using the Clubhouse for doctors, users and doctors both can host and join the audio conversation with other users and doctors.
This enables doctors to learn new languages or just medical terms of the different languages.
The built-in translator translates the online communication between patients and doctors in real-time and offers convenience to both patients and doctors.
This can work as the image-based knowledge-sharing and marketing platform for doctors where they can share images from their daily life and users can follow their favourite healthcare providers and be part of their life, virtually.
Doctors get several appointment requirements from multiple channels such as email, call, SMS, telemedicine app, doctor marketplace etc.
To let them explore and manage all appointments from a single platform, you can develop Trello for doctors.
All channels from where doctors are getting appointment requests sync with Trello for doctors.
And because of this sync feature, all appointment requests get added to the dashboard of Trello for doctors automatically.
And yes, we don't just share such great ideas. We make it technically possible too! (with Canadian quality of work!)