How to Offer a Same-Day Prescription Delivery Service With Technology?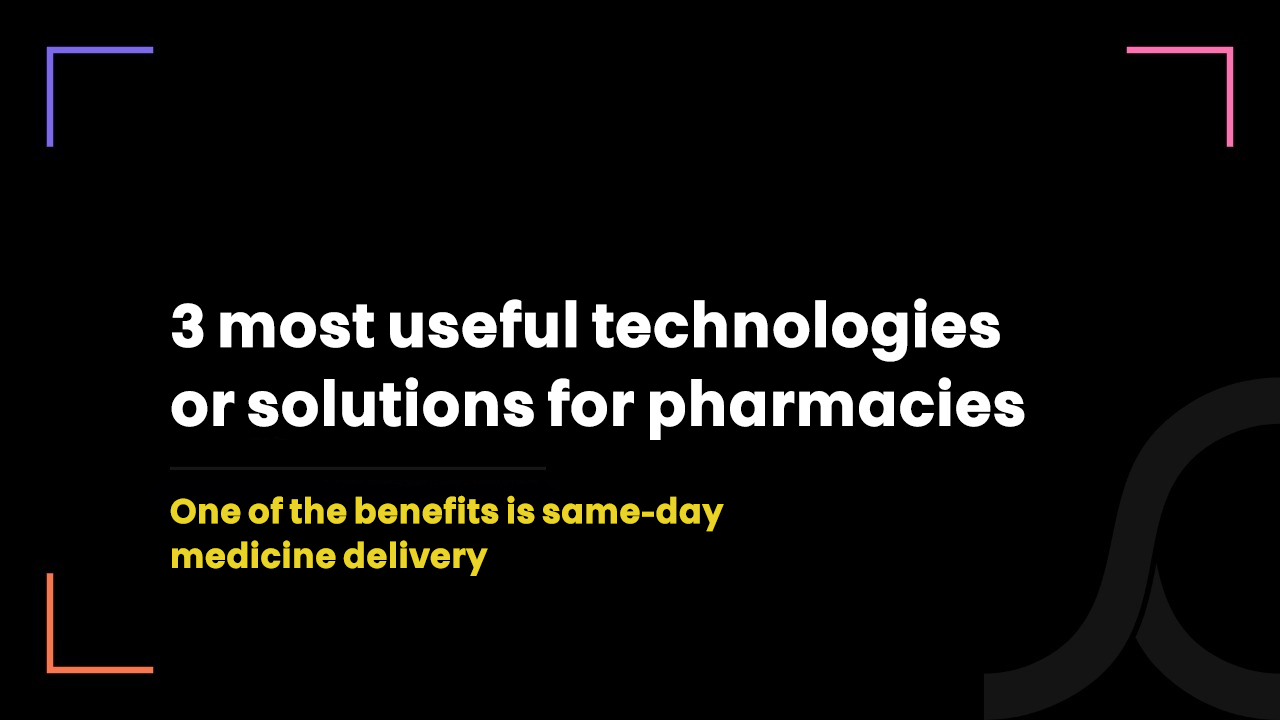 2 years ago
Prescription delivery is not a grocery delivery!
People can wait to receive groceries, but patients can't wait to receive prescriptions!
Because, when a patient orders medicines online for the sake of convenience, he is most likely going through severe symptoms or abnormal pain.
In such cases, the next-day prescription delivery option does not work for him. The only thing that matters most to him at that moment is the same-day prescription delivery. 
So, if you run a brick-mortar pharmacy or even an online pharmacy, we have technologically advanced solutions and expertise that can help you deliver prescriptions within hours.
Let's get into this.
We can help you offer a same-day prescription delivery service. Here is how …
We have worked with several Ontario-based pharmacies and thus, we are well-aware of the reasons why pharmacies cannot offer same-day medication delivery.
These reasons generally revolve around manpower, prescription processing, administrative work and lack of an easy medium to accept prescription orders.
But with our following three services or solutions, you can eliminate all challenges stopping you from delivering prescriptions within hours. 
1. Online pharmacy mobile and web-based solution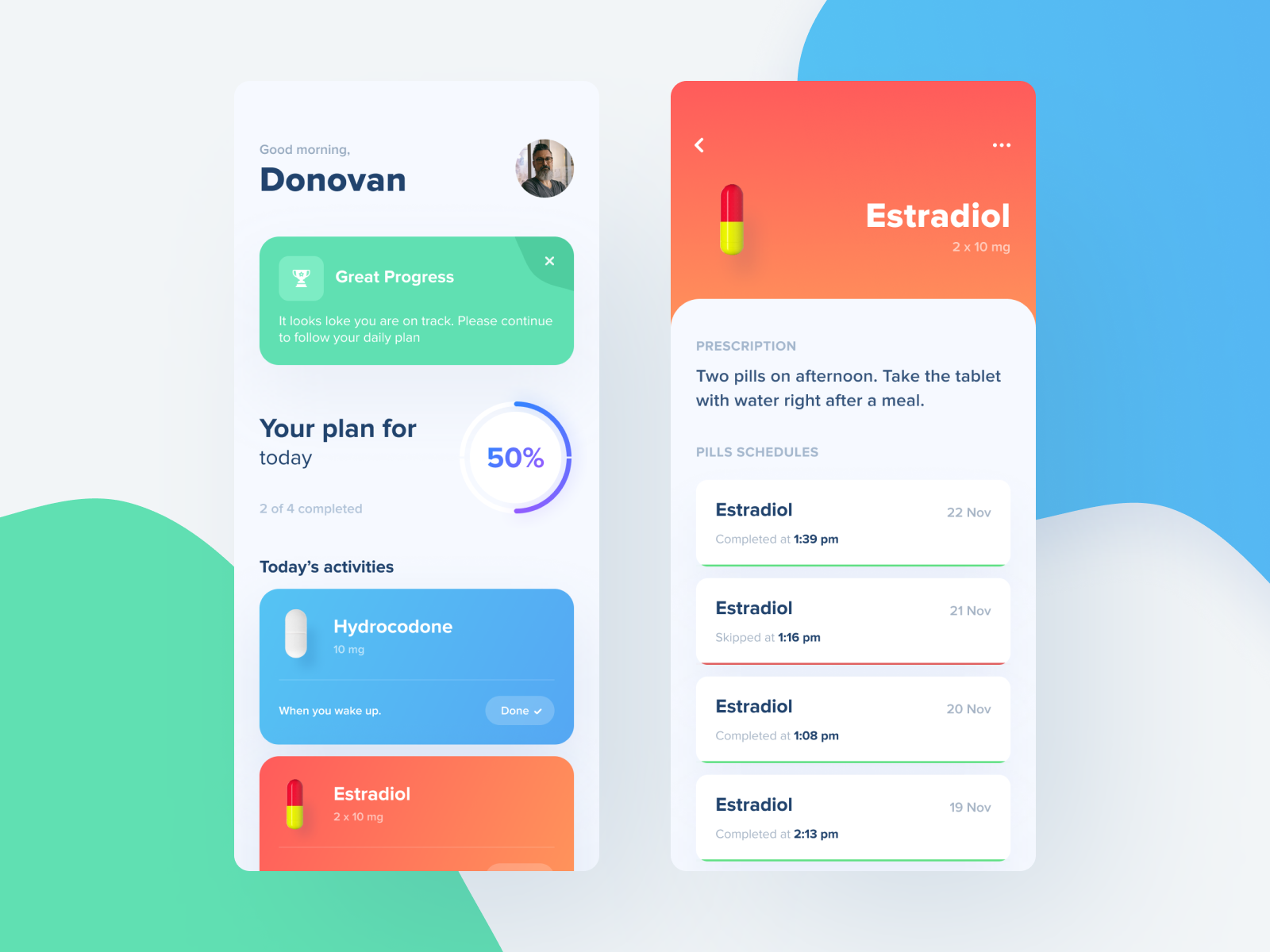 What is it? 
Well, it is nothing but a purposeful and advanced mobile app and web app for your pharmacy.
This mobile and web-based solution has several features for your customers which enable them to order prescriptions within minutes.
Not only this but an online pharmacy mobile and web-based solution has many important features for your pharmacy staff too - for streamlining prescription fulfillment workflows.
It is the complete solution for your pharmacy to accept prescription orders online and to fulfil those orders by putting in minimum effort. 
Customer app features: 
Log in or Sign up
Upload prescription
Basic and Advanced search
Drug information
Place orders
Payment
Order tracking
Refills
Medicine reminder
Support
Pharmacist app features: 
Orden management
Customer management
Inventory management
Payment and offer management
Reporting and analytics
Delivery management
How does it help you to deliver prescriptions on the same day? 
It is the easiest and most accessible way for patients to order prescriptions.
Patients can order it by either uploading the photo of the prescription or ask their physicians to transfer it to your pharmacy with a single click.
This completely eliminates the need for human engagement.
During the COVID-19 time, you also spend many hours in crowd management and disinfection measures in your pharmacy. The online solution eliminates this as well.
The solution helps your staff to communicate with each other and assign tasks easily which are always trackable.
The inventory management feature of the online pharmacy solution saves many hours of time and effort your staff is putting into inventory management.
The staff can manage and track the status of any new prescription ordered by the patient.
This ultimate easiness and optimized workflows of receiving and managing prescriptions save many hours of your time which results in faster prescription delivery. 
2. AI-enabled delivery job allocation algorithm
What is it? 
Manpower isn't the challenge. Managing manpower is the challenge!
To deliver the prescriptions on the same day, you need to hire your own delivery executives. You can't rely on 3rd party delivery service for such fast delivery.
When you receive the prescription filling request, the AI-enabled algorithm integrated with your online pharmacy solution checks the real-time geographical details to ensure delivery in minimum time.
It also prioritizes prescription delivery based on distance and urgency.
Moreover, it automatically allocates the available delivery executive for the delivery of that prescription.
If demand is high, it allocates 2 delivery jobs to the single delivery executive but makes sure that both of those delivery locations are nearby.
How does it actualize same-day medicine delivery? 
It completely takes control over delivery job allocation and it allocates delivery jobs faster and more accurately than humans! 
It allocates the delivery jobs very smartly with the only goal to deliver prescriptions in a minimum time. 
It helps delivery drivers to find the fastest and easiest route to the location. 
It effectively allocates 2 deliveries to the single delivery executive if both deliveries are from nearby areas. The same isn't possible manually while ensuring accuracy. 
3. Robotic process automation 
What is it? 
Robotic process automation (RPA) is nothing but the technology or approach to developing a software program that gets installed on your computers of pharmacy and performs several complex tasks on those computers automatically.
Be it data entry or reporting or any other administrative work that is time-consuming and repetitive, RPA replaces the humans and performs that work with the highest accuracy and much faster than humans.
All you need to do is keep the computer with an internet connection on. The RPA software starts working automatically at a fixed time or after a certain event. 
How it actualizes same-day medication delivery? 
Medication delivery delays many times due to tedious administrative work. But RPA completes all administrative work within minutes and saves time.
RPA also does not commit any error and affect the delivery of prescription.
It frees staff from repetitive work. These staff members can be utilized for more important tasks.
This way, RPA speeds up the prescription delivery by saving time and hours a pharmacy is putting in administrative work, reporting or manual data entry.
Let's talk to smarten your pharmacy with game-changing yet affordable technologies
We're an Ontario-based healthcare-focused IT company.
We have been helping different healthcare entities to survive the pandemic and emerge more successful than ever after the pandemic.
We have dedicated healthcare app developers, designers, RPA engineers, business experts and compliance consultants who are well-experienced and trained. 
Be it an online pharmacy app, medicine delivery app, telemedicine, Kroll integration or RPA solution, our team is ready to help you brilliantly.
One of the major reasons why we always deliver success to our healthcare clients is our Canadian healthcare-specific knowledge and Canadian IT experts.
We would like to make your visit to our site more informative by sharing some of our other useful resources.