How Long-Term Care Residents Benefit From Telemedicine? | Telemedicine for Nursing Homes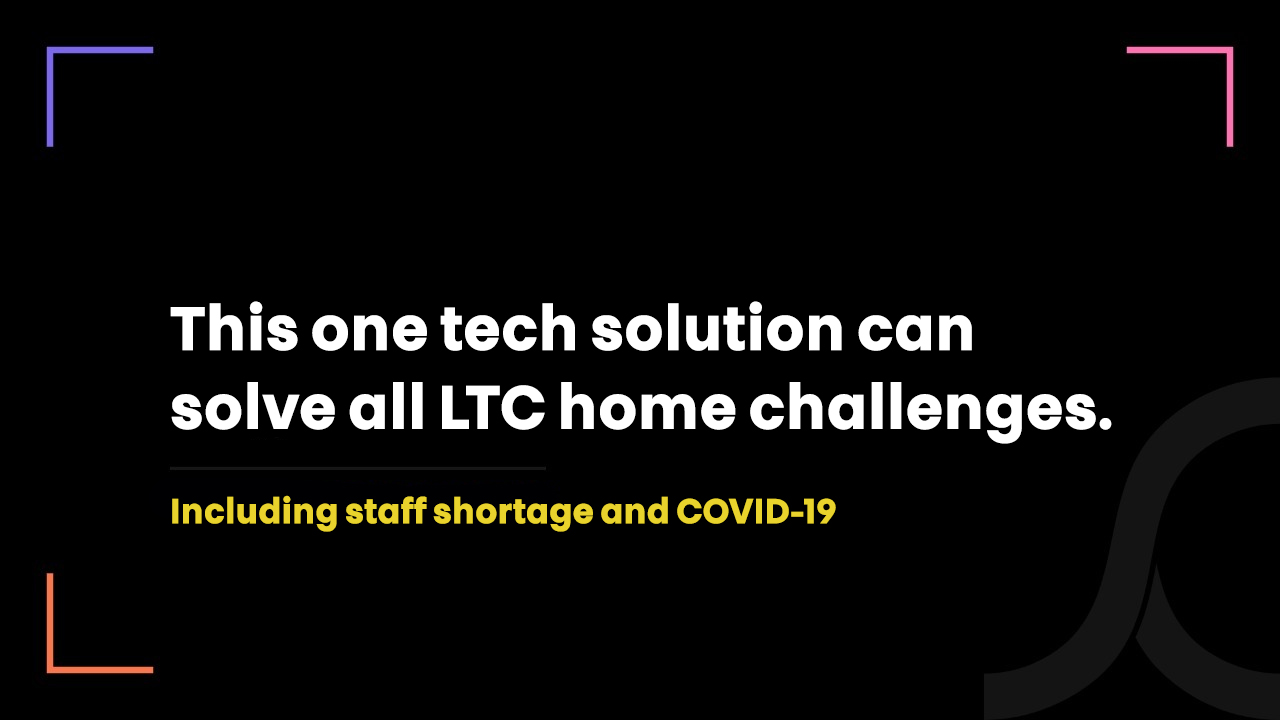 3 years ago
3 months of pandemic - 840 long-term care outbreaks - hundreds of deaths of residents!
That's how the first wave of COVID-19 looked like in Canada.
The second wave was more heartbreaking with all residents of several LTC homes getting infected.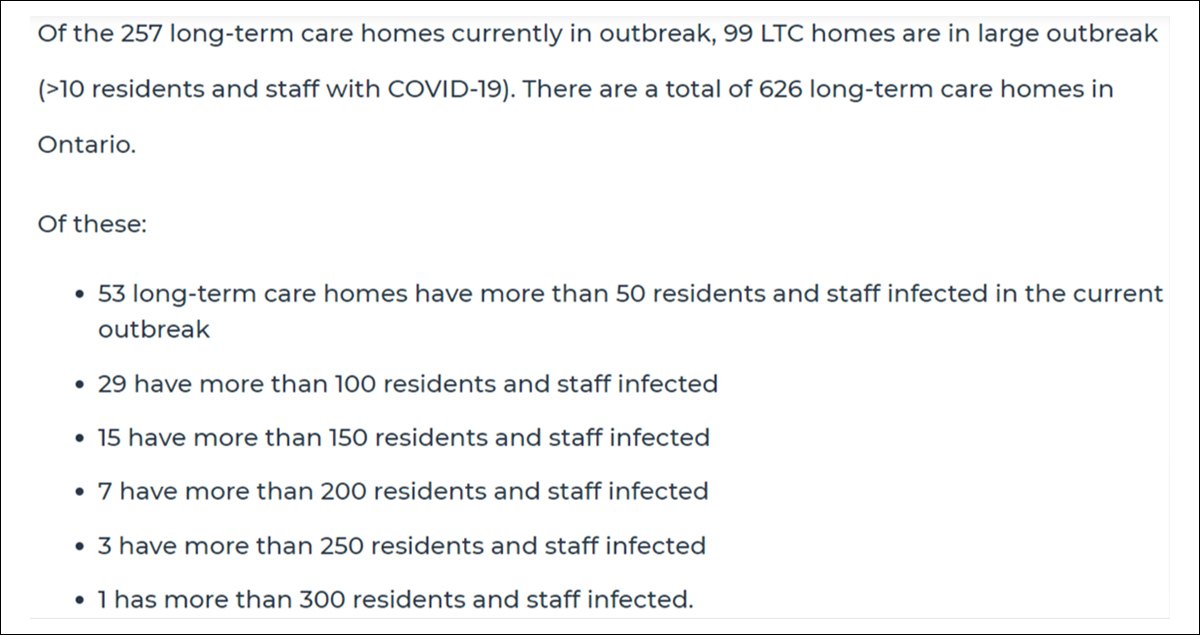 And currently, when we are going through the fourth wave, long-term care outbreaks are still a matter of concern.
However, vaccination is giving us a ray of hope!
So, in 2020 when we were discussing how to save seniors, it - in 2021 - became all about avoiding miserable conditions of our seniors in long-term care homes in future.
Because residents may not be dying due to COVID-19 in 2021. But they are indeed having difficulty with timely access to care and quality of life.
In this blog, we will discuss how telemedicine for elderly, which is the best elderly care technology, can benefit residents during the ongoing pandemic and beyond.
But to know its benefits, we first need to dig out the challenges LTC homes are facing. 
Our other very useful resources:
Why is the LTC home crisis estimated to get worse?: Top LTC home challenges
Since we are working with many Ontario-based LTC homes, we are well-aware of the on-ground situation.
So, the following is what we have experienced, not what we have read!
Close contact with LTC home staff
The manager of one of the LTC homes shared with us that a resident on average has close contact with at least 3 staff members or healthcare providers in a day.
And this is something they cannot avoid. Because, to provide care, the LTC staff member should physically be near to residents.
The LTC and nursing home industry of Canada is going through a severe labour shortage.
And because of it, not all LTC home residents get quality care when they are in need.
The staff shortage is so severe that 38,500 seniors are on the waitlist for admission in long-term care facilities of Ontario.
And unfortunately, the staff problem is ever-growing as nurses and RPNs are leaving LTC homes and joining other healthcare entities.
Poor pay and extreme working conditions are the major reasons.
This is what GlobalNews reported recently.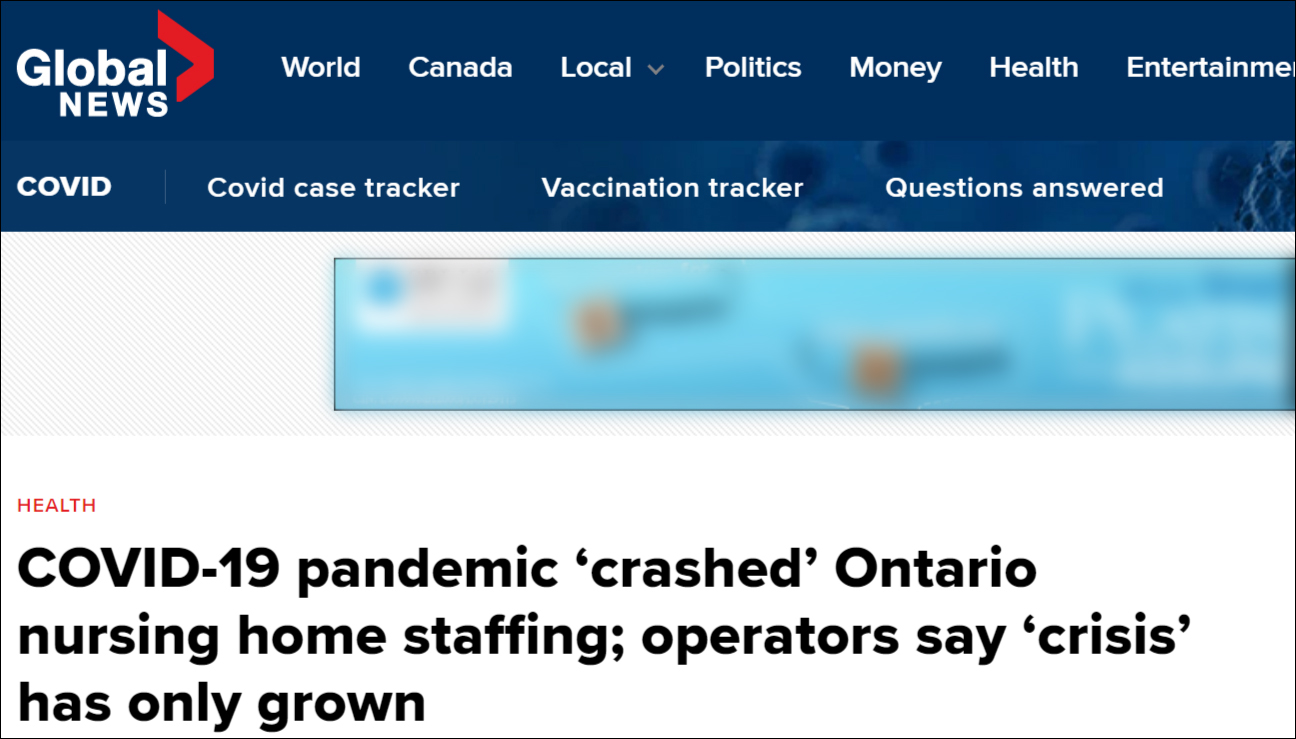 Overburdened LTC staff members
Staff shortage leads to overburdened LTC staff. They are working many extra hours in an emotionally and medically challenging environment.
In fact, many staff members have reported mental health issues.
The administrative and data entry work which is tedious and time-consuming eats up most of their time.
And this eventually results in delayed care because the LTC staff is busy with other administrative work!
Transfer of residents to the hospital
If a resident is in the need of more specialized non-COVID-19 care, the LTC home has to shift him to the hospital.
And in hospitals, the virus transmission risk is at its peak for residents who are already having other medical complications.
So, now when we discussed challenges, let's now discuss how telehealth in assisted living facilities or in long-term care homes solves these challenges.
How telemedicine for long-term care homes benefits residents and LTC staff?
Remote and contactless care delivery
A telemedicine solution enables physicians to consult a resident virtually from anywhere in the world.
The physicians can write prescriptions, medical notes and even referral notes.
Due to EHR/EMR integration with a telemedicine solution, the physician can even get access to all medical data of residents from the solution itself.
This way, without compromising the quality of care, physicians can provide safe and contactless care.
The easiest way to manage resident data and administrative work
Using telemedicine in long-term care homes, the LTC home staff can easily manage the resident data and prescription of residents.
With a single click, they get to know all current and historical prescriptions of residents and their all other details.
Staff members can assign senior care tasks to each other and coordinate from a single window.
Thanks to automated features of the telemedicine solution, the LTC home staff get more time for patient care.
For instance, the solution itself sends the prescription to the pharmacy.
It itself adds different patient and medical data under each resident's profile.
It automatically manages the concerns of resident's family members.
It also automatically generates and sends reports. These all eventually result in less-burdened staff and quality care.
Remote and rapid specialized or secondary care
If a resident is required to have urgent attention from a secondary care provider, telemedicine makes it happen very easily.
With telemedicine, the secondary care provider from his hospital can see the resident virtually who is accompanied by the LTC home's physician.
The same platform also facilitates physicians and specialists to coordinate and discuss the medical condition of residents.
With this, LTC homes do not need to take the residents to the hospital which is very risky during the pandemic.
Remote patient monitoring
If an IoT-based remote patient monitoring system is integrated with a telemedicine solution, RN, RPN and physicians can know the real-time vital body signs of residents on their mobile phones.
Not only this, but they can know the historic values of vital body signs such as oxygen level, blood pressure, heart rate etc.
This integrated system also generates alert messages if the vital body signs of residents fall below the medically approved threshold.
The earlier you detect, the earlier you care!
Improved mental health of residents
We have observed that when a resident is able to speak to either his physician or family members whenever he wants, he feels great and very confident.
But since free video calling apps or software aren't compliant with Canadian data privacy laws, LTC homes cannot use them.
And if they use any non-compliant digital solution for senior care, they put resident data at risk and become liable for the hefty fine by privacy commissioners.
Thus, telemedicine for elderly which is developed dedicatedly for LTC homes and is compliant with data privacy laws is the best choice here.
Here, we would like to share our case study which describes the real-life benefits of virtual care in long-term care homes!
Case study: How LTC home reduced administrative burdens by 63%?
The following are the few LTC homes that have already deployed telemedicine for long-term care home solutions.
Omni Healthcare
McCormick Home
Bennett Village
We're an Ontario-based team of telemedicine tech and compliance experts.
We have been working with several long-term care homes and healthcare professionals for 7 years to solve medical challenges with technology.
Since we have healthcare-specific knowledge, we can work the best way with full knowledge of the on-ground situation of the Canadian healthcare system.
When it comes to telemedicine tech and compliance, we are limitless.
We design, develop and test the app at the micro-level and that guarantees us the success of every telemedicine app we develop!
The following are the screenshots of our most successful white-label telemedicine solution.
It is compliant with HIPAA and all Canadian data privacy laws.
And please note, this is the common version of our telemedicine solution.
For you, we will customize this based on your custom senior care workflows and requirements.
So, feel free to ask us for the live demo!