Telemedicine for Eye Care: Get Your Own Platform for Tele-Optometry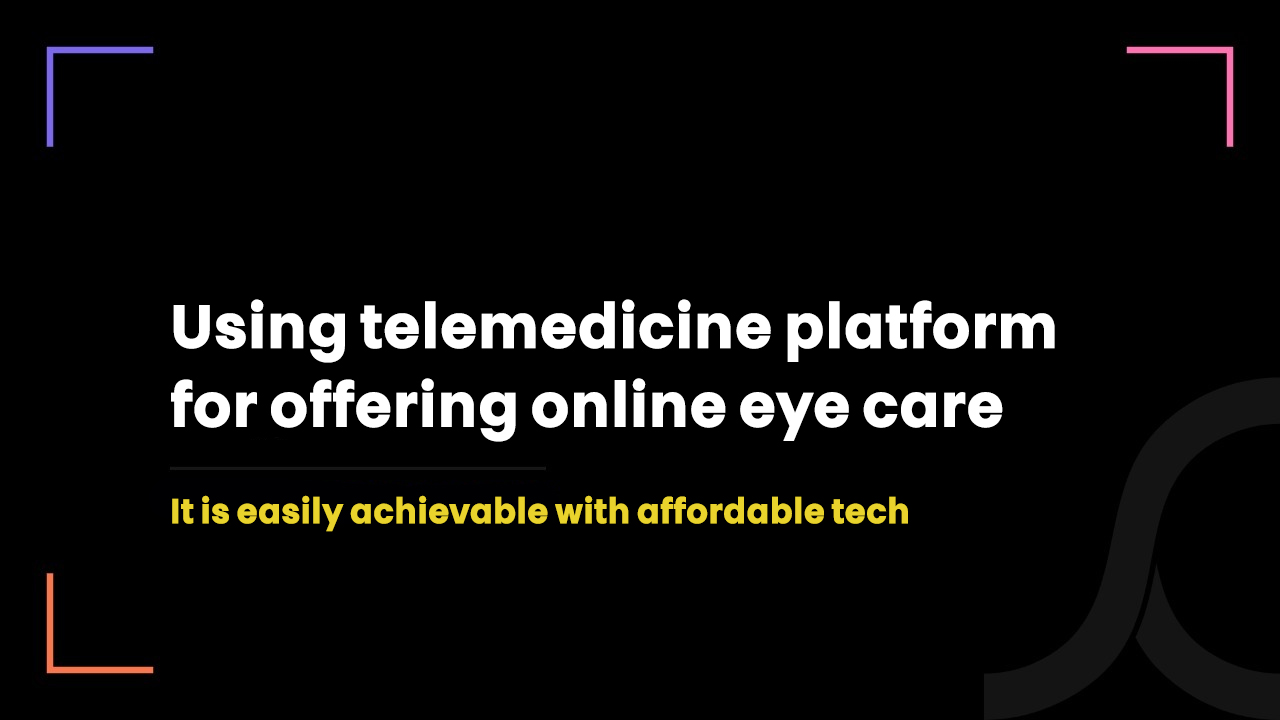 2 years ago
One thing we are very sure about telemedicine is that it is here to stay.
Pandemic boosted it exponentially and now patients and providers are pushing it forward to a whole new level.
Though it has been almost one and half years since the pandemic, telemedicine never fails to surprise us with new use cases.
Today, we're going to discuss and learn its most underrated use case which is eye care or tele-optometry.
Our other useful resources:
Take of Canadian Association of Optometrists (CAO) on telemedicine
In its official statement, CAO defines telemedicine as,
"The provision of health care through the electronic transmission and exchange of health data including image transfer and/or video conferencing."
CAO acknowledges how telemedicine enables optometrists to enhance patient care. CAO suggests optometrists deliver eye care where circumstances exist that either restrict direct contact or delay consultation.
CAO also hails how useful telemedicine can be for patients living in remote areas. Optometrists can even leverage telemedicine to reduce wait time as telemedicine allows them to streamline clinical workflows with electronic transfer of information.
Tele-optometry makes it easier than ever to diagnose common eye diseases through image transfer.
Additionally, telemedicine can actualize easy collaboration between optometry, ophthalmology and other physicians through improved communication channels.
However, CAO advises to not replace a traditional in-person comprehensive eye examination with telemedicine which we also agree as telemedicine for eye care still limited to a routine eye examination, eye allergies, prescription renewal etc.
How telemedicine benefits optometrists?
Telemedicine for eye care platform isn't just meant to make video calls between patients and optometrists. It is beyond that.
It is generally equipped with several other features that save crucial clinical time for optometrists and help them with their regular eye care operations.
The following are some of them.
Patients tend to seek rapid and easy eye care options when it is not a life-threatening condition. They don't want to travel to the clinic and wait there just for a regular eye checkup.
Telemedicine for optometrists platform satisfies such specific needs of the patients in the best possible way. Meaning, patients are most likely to choose an optometrist who runs the telemedicine program for eye care.
Easy access to clinical data
Due to EMR/EHR integration with the telemedicine platform, optometrists can access all clinical data of patients from the telemedicine platform itself. This results in faster clinical workflow and quality care.
If a patient requires any specialized eye care, optometrists can refer him to a secondary care provider from the telemedicine platform itself.
The built-in online referral system of the telemedicine platform is so smart that it prepares the referral note by itself. All an optometrist has to write in the referral note is the referral message which he can also choose from templates.
If a patient is uninsured, he can pay fees online via a built-in payment model. If a user is insured by private insurance, an optometrist can bill his insurer directly and if the user has a health card and service is covered under that health card, an optometrist can submit a claim to the Ministry of Health directly.
Optometrists can collaborate with their in-house teams or healthcare providers of another institute while having an eye on a patient's clinical data to prepare a care plan or validate it.
How telemedicine for optometrists benefits patients?
According to surveys, almost 70% of Canadians are ready to opt-in for telemedicine for their next medical consultation and over 60% of patients used telemedicine to seek medical services during the lockdown.
Following are the top 3 reasons or patient benefits of telemedicine that make people fond of it.
Patients can seek eye care without leaving their homes or without taking a day off from work. How convenient this is!
Patients can book an appointment with an optometrist within minutes and can talk to him within minutes.
Many optometrists allow patients to seek virtual medical consultation on-demand, without booking appointments.
Patients don't have to spend on travelling costs and travelling time which is the biggest relief for them!
These Canadian healthcare clinics offer tele-optometry services
Well, you are not the first to try a tele-optometry service with a telemedicine platform. It has already been tested by several providers and it has been very successful for them.
The following are some of them.
Willoughby Doctors of Optometry
British Columbia-based Willoughby Doctors of Optometry offers virtual eye care services with a state-of-the-art telemedicine platform.
Patients can easily book appointments from its website and onboard by filling MSP consent form and new patient intake form.
North Toronto Vision Care
Ontario-based North Toronto Vision Care provides a protected and safe online eye care consultation.
Using its platform, patients can share their eye pictures with optometrists for diagnosis. It also allows booking virtual meetings with optometrists through a simple call.
Spadina Optometry runs a telemedicine program for several eye issues such as eye allergies, visual distortions, redness, irritation, eyelid bumps and lumps.
They are charging $85 per visit.
Explore our white-label telemedicine platform - developed for Canadian and US healthcare providers
We're an Ontario-based healthcare-focused IT company - has been dealing with telemedicine tech and compliance for 7 years.
Be it a custom, clone or white-label telemedicine platform, we work effortlessly with our healthcare-specific expertise, experience and experts.
To empower individual healthcare providers with their own telemedicine platform, we provide a best-in-class white-label telemedicine platform.
Screenshots: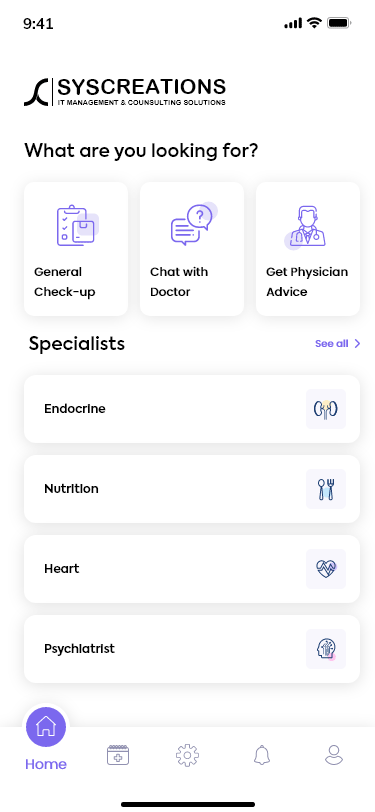 Compliance:
It is compliant with HIPAA, PHIPA, PIPEDA and all other Canadian data privacy laws.
EMR/EHR integration:
We integrate top EMR/EHR such as Telus PS Suite, Oscar EMR, Accuro EMR, Cerner EMR, PointClickCare EHR, MED e-care EHR with the telemedicine platform.
Customization & branding:
We will deliver it with your brand name, logo and brand theme. We can also add more features to it as per your requirements.
Code ownership:
You'll enjoy the full code ownership. We also provide you with the opportunity to acquire a telemedicine platform more affordably if you don't want to own the code.
Cost:
We believe in transparency. We don't want to give you any false promises by telling you a random number. So, a rational option here is you contact us and we give you free consultation along with a personalized quote.
And yes, you won't be paying for the service or solution we provide, but for utilizing our healthcare-specific experience for your growth and clinical goals!