Telus Health Kroll Consulting: Get Integration, Automation and PharmaConnect Implementation Consulting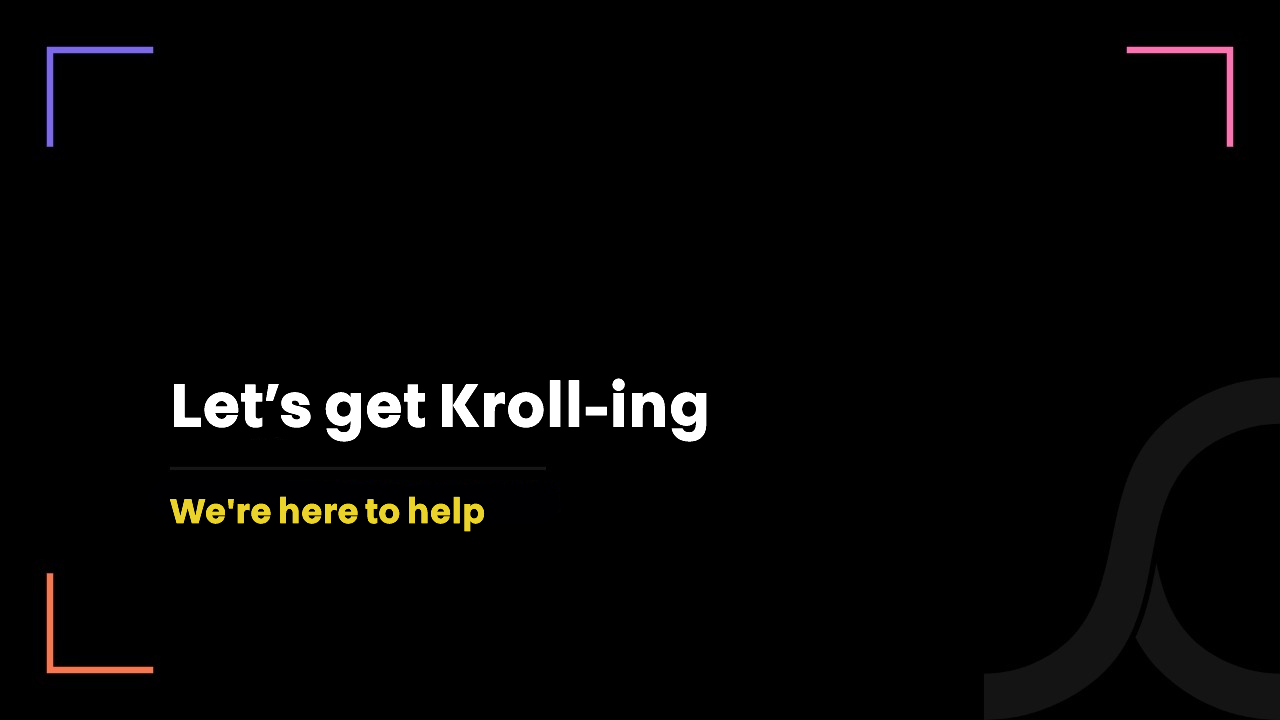 1 year ago
Today we dawn the role of consultants, and why not?
Being in the healthcare industry for almost a decade now, we have assisted 100s of healthcare startups, pharmacies, hospitals, individual clinicians, and physicians in providing healthcare solutions using the power of IT. 
And with our newest robe of consultants, we feel we can do even better by providing guidance to one's who look for opportunities in the healthcare industry.
With the same focus and sheer willingness, we give you another medal of service we added to our consultancy hall of fame. 
Telus Health Kroll Consulting!!!
Telus Health Kroll Consulting: Why do you need it?
Let's just say you are a budding entrepreneur or pharmacist who is looking for assistance in creating impeccable healthcare solutions on the grounds of pharmacies and medical delivery apps.
Telus Health Kroll is your jack of all trades, and an ace solution because Telus Kroll in online medicine delivery apps and software is revolutionizing. Because all your pharmacy-related challenges will be conquered with Telus Kroll in one go. 
And since you may even know about it, knowing how to enroll and onboard Kroll is absolutely a different game.
We provide you with a package of Telus Kroll consulting. So that you do not need to hop from one place to another in search of solutions.
With our Telus health Kroll consulting services of integration, automation, and PharmaConnect, we help you in accomplishing each and every process be it technical, documentation, and any other on your behalf.
1. Telus Health Kroll Integration Consulting + (Implementation)
Why should you integrate with Telus health Kroll Pharmacy management solution?
Telus Kroll is a complete package of Pharmacy Management solutions (PMS) all over the Canadian subcontinent.
And as to answer your why?
If you are creating a digital product for pharmacies or any healthcare professional who works with pharmacies on a daily basis you must include Telus Kroll as it helps you stay ahead of the curve because Kroll provides a dedicated set of features and data that are not financially feasible for your pharmacy platform. 
With our Telus Kroll consulting, you do not have to hire a different IT company for practicing integration into the Kroll PMS, we will provide you with inhouse consulting and take care of all the integrations on your behalf.
Benefits of Telus Kroll integration
It allows for e-refills, examining medicine lists, checking prices after insurance, single-click patient data, prescription information, and drug inventory management, among other things without having you develop each of these features separately.
The integration of Kroll with a pharmacy app or software platform yields in over 80% quicker and more accurate prescription processing and fulfillment.
The Kroll PMS has over 30 years of experience in delivering robust solutions configured to the needs of the pharmacy.
You are able to receive new prescriptions directly on Kroll PMS even if patients fill prescription requests using your app/software. This saves a lot of data entry time.
Including CRM you may integrate Kroll with any digital system, such as a mobile app, website, or software. And as your technical partner we, depending on your integration goal can modify the integration procedure to fulfill the interoperability requirements.
Valuable resource: Read our detailed guide on Kroll integration
2. Telus Health Kroll Automation Consulting + (Implementation)
The best automation experience with Telus health Kroll
Working with medications is a serious business. Even little mistakes can affect the lives of a person. Working under high regulations, ample demands, and manual processes the struggle to meet an error-free pharmacy and medicine delivery environment is inevitable. 
No need to panic, just so you know when you use Telus Kroll pharmacy management solutions you are getting the automation as a surprise just like Christmas.
Using Robotic Process Automation technology, we help you become an efficient pharmacy. 
Benefits of Telus Kroll Automation
The automation reduces chances of human error as it does not get tired like us. Closing the window for time-consuming workflows, wrong data entry (Oh! No!).
It provides customer support, even if the pharmacist is not able to attend to the patient.
Drug inventories are updated regularly without you needing to check manually, through the Kroll PMS drug directory.
The PMS automatically sends reminders to customers for refills and even places orders automatically.
With RPA technology in use, your pharmacy staff can focus on more important issues like helping patients with chronic diseases management, or guide patients in diabetic care.
Using the OCR technology, patient data gets included in your system automatically if sent by physicians or doctors by emails or e-fax. Saving you time and labor for manual data entry.
Valuable resource: Pharmacy Workflows Automation
3. Telus Kroll PharmaConnect Consultation + (Implementation)
Telus Kroll PharmaConnect, adding great value to your pharmacy business
White-label PharmaConnect readily available software connected with Kroll PMS, with customization possibilities, and at a low cost.
Kroll provides the ability to modify the PharmaConnect app based on specific demands and rebranding. As a result, pharmacies seeking their app with complete control can partially bypass the design and development lifecycle and obtain a custom-like app in a short period of time.
As every healthcare provider wants to provide a personalized user experience and with the option to customize the whole application as per your requirement is an added benefit.
With our Telus Kroll consulting for PharmaConnect, we assist you in fulfilling all the technical requirements including workflows, documentation, app launch, UI/UX etc. 
You have the idea. We coordinate with the 'Krolls' on your behalf and help you customize your app with peace.
Benefits of Telus Kroll White-label PharmaConnect customization
If you opt for app customization apart from generic UI/UX you get your customized application interface.
It helps you increase your brand awareness and value as its UI/UX represents your brand.
Consulting not only on the design and development, but we also make sure your white-label (PharmaConnect) Kroll platform is in compliance with PHIPA, PIPEDA, and HIPAA regulations after the customization.
We help you run a QA test for your Kroll pharmacy app as well and launch it on Google Play Store and Apple App Store.
If required we also take care of all the legalities involved, on your behalf.
Valuable resource: Get started with Kroll PharmaConnect
A sure-shot solution for your pharmacy app/software! The Kroll-ification of your pharmacy business starts right here
We are Ontario-based healthcare dedicated IT company working with pharmacies and healthcare providers.
Not unlike other generic IT companies or freelancers, we take a real interest in serving the Canadian healthcare community.
Establishing trust throughout our 200+ healthcare consulting and development projects with the help of our dedicated team of developers, designers, in-house compliance experts, QA testers, client managers, and business analysts.
Serving healthcare with technology we would take all the challenges on your behalf and give you the outcome that you haven't expected.
We make sure to maintain all the HL7 & FHIR interoperability standards and all healthcare data privacy compliance. 
So just say us hi and show your interest to get your pharmacy business up and running with peace of mind. Because, we are here to help with our Kroll expertise!