Why AlayaCare Acquired Delta Health Technologies? An Analysis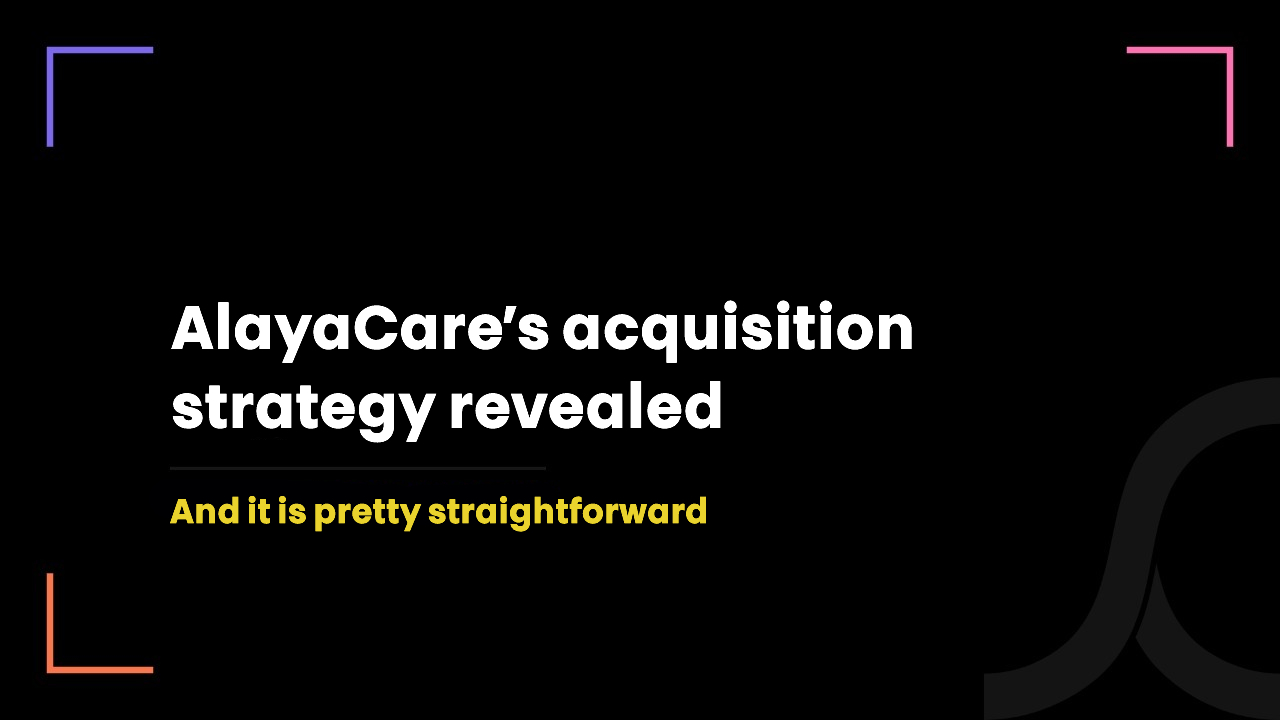 2 years ago
AlayaCare never fails to surprise us.
From raising whopping funds to acquiring health tech companies, AlayaCare is eyeing something big, so big that it can instantly motivate healthcare entrepreneurs with lots of learnings.
Its most recent push to become a healthcare powerhouse in Canada and USA is the acquisition of Pennsylvania-based Delta Health Technologies.
But the question is, why did AlayaCare acquire a home care solutions providing company (Delta Health Technologies) when they already have best-in-class home care software.
So let's find out. 
Our other useful healthcare-focused blogs:
AlayaCare Buying Delta Health Technologies: But why?
This is what we see on the website of Delta Health Technologies. (It must be a privilege for them to get acquired by AlayaCare!)
Anyway, let us share potential reasons behind the AlayaCare and Delta Health merger.
Market intelligence is key to success in a new market
AlayaCare is a Canadian company, with a majority of clients based in Canada. Or in other words, they initially built a home care software for Canadian clients with the knowledge of the Canadian home care industry and user requirements.
This is why AlayaCare is doing very well in Canada. But now it is already expanded to the USA. And the American healthcare market is way different from the Canadian healthcare market.
If AlayaCare does not develop the American market understanding, their all efforts will go into vain as what worked in Canada for them would not work in the USA too.
Fortunately, the AlayaCare team knows the importance of gaining market intelligence before expanding to a new market.
And that's the one reason why AlayaCare acquired a US-based health tech company that serves the same industry of home care.
So in essence, the acquisition of Delta Health Technologies which has been proactive in the American home care industry since 1968 will offer crucial opportunities to AlayaCare to expand successfully and risk-free in the USA.
Adrian Schauer, AlayaCare's founder and CEO, said, "There is a ton of domain knowledge in the team there. That, first and foremost, is a big asset for us. They know the home health and hospice space inside-out in the US."
In healthcare, you always need healthcare IT experts by your side
Though AlayaCare is very successful in the home care software space, it is a fairly new company - founded in 2014.
And this is why, when it comes to healthcare technologies and solutions, it might lack specialized tech knowledge.
But when we talk about Delta Health Technologies, the scene is upside down here, with over 5 decades of healthcare technologies and solutions knowledge.
What makes that knowledge even more valuable is the fact that that knowledge is home care industry-specific. And in healthcare, specific knowledge is more valuable than generalized knowledge.
So, if we connect the dots here, we can easily see the second reason behind this latest acquisition by AlayaCare.
AlayaCare now has access to decades-old specific tech knowledge of Delta Health Technologies which they can easily leverage to expand or upgrade their product portfolio.
Team having healthcare-specific knowledge is rare to find
Be it a healthcare startup or health tech company, having a team equipped with healthcare-specific knowledge is very crucial.
Because it drives the vision of a healthcare company and provides all stakeholders with what has been promised.
Most importantly, a team having healthcare-specific knowledge enables companies or startups to tap into the right market with the right product while being compliant with all privacy laws. (This is a big deal!)
By acquiring Delta Health Technologies, AlayaCare has added around 50 well-versed employees of Delta Health into their team.
And now, AlayaCare can make more informed tech, business and compliance decisions by leveraging the knowledge of the new team.
This will surely benefit AlayaCare in product planning, production and launching.  
Just-in: AlayaCare strengthens its executive team
As per official reports, AlayaCare recently strengthened its leadership team by making several changes in the C-Suite and board of directors.
Its co-founder Brady Murphy got promoted to Chief Revenue Officer and hired Clio exec George Psiharis as chief operations officer.
AlayaCare has also added former United States (US) healthcare exec Marki Flannery and Jean-Michel Lemieux.
With this new group, AlayaCare brought in 75 years of collective experience of working in the software and healthcare industry.
These new executives will surely fuel AlayaCare's expansion in the USA and that's the whole plan of AlayaCare!
Conclusion: Do you want to build something like AlayaCare? We can help you
Yes, we're an Ontario-based healthcare IT company. Meaning, we only serve healthcare IT projects.
During the period of the pandemic, we've put tremendous efforts to ease the operational, technical, legal and administrative pain of home care, senior care, and LTC providers.
Keeping it short, we don't mess it up as we have the knowledge required to lead any healthcare IT project.
What we can deliver you is,
Home care app/software development
UI/UX designing
QA testing of home care, senior care or any healthcare app/software
Security and compliance audit
HIPAA/PHIPA/PIPEDA consulting
A team of healthcare IT experts - as an extension to your team
On a closing note, we would like to share a very useful resource with you >> Why Should Home Health Care Agencies Invest in Elderly Care Platform?