Do you Really Need an AlayaCare Alternative? [Free Evaluation Matrix Included]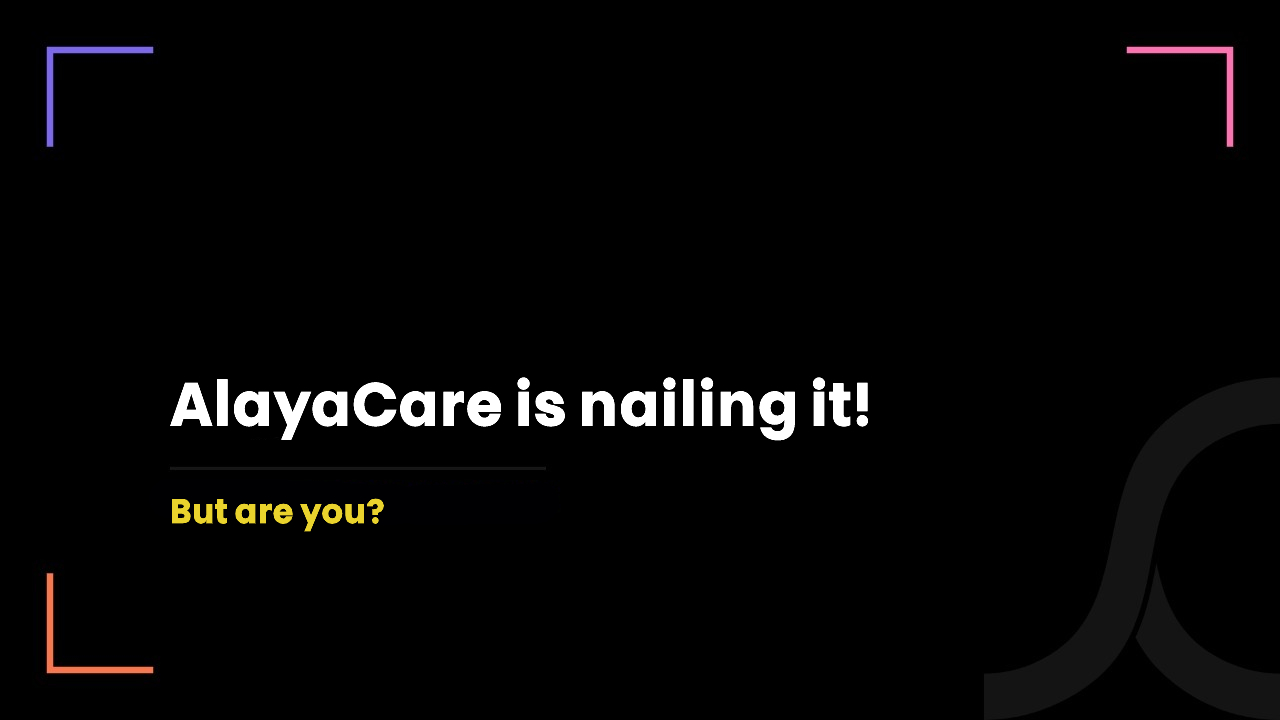 2 months ago
AlayaCare is enough. But …
AlayaCare is the best home care software. You can surely consider it for your home care needs.
However, like every pre-built healthcare software, it works best in specific cases. 
If you have a long-term vision with unique requirements which can only be accomplished by custom development, you must look for AlayaCare alternatives.
And the best alternative to AlayaCare in such a case is custom home care software development.
But how do you define - whether custom or pre-built?
Here is the evaluation matrix
Deciding between custom or pre-built home care software is overwhelming. So, let us help you.
The following is an evaluation matrix.
You need to prioritize the things which matter to you by rating it on a scale of 0 to 10. Here, 0 shows its least value and 10 shows its highest value.
For example, if your unique requirements are extremely high, fill 9 out of 10. And if you have very little investment cap, fill 1 out of 10.
If the total is greater than or equal to 25 = Go for custom home care software development
If the total is less than 25 = Go for pre-built AlayaCare
Let's understand this matrix with two examples for more clarity.
Example #1: Home care startup (A newly founded company)
They have almost no unique requirements, very little investment cap and time window but want to have code ownership. So, the following is what they would fill out.
The startup must go for AlayaCare as their total score is less than 25.
Here, it is worth mentioning that even though the startup requires code ownership, they cannot be able to get it because they first don't have a high investment cap and large window. And secondly, they don't require code ownership itself as their operational size is too small - as of now.
Example #2: A nationwide home care agency
They have a high level of unique requirements which need customization, a high investment cap and also require IP rights. So, the following is what they would fill out.
The agency must go for custom software as their total score is more than 25 - even though the scope for a time window is less than 5.
Need an easy evaluation method?
There is nothing easier than a simple comparison table.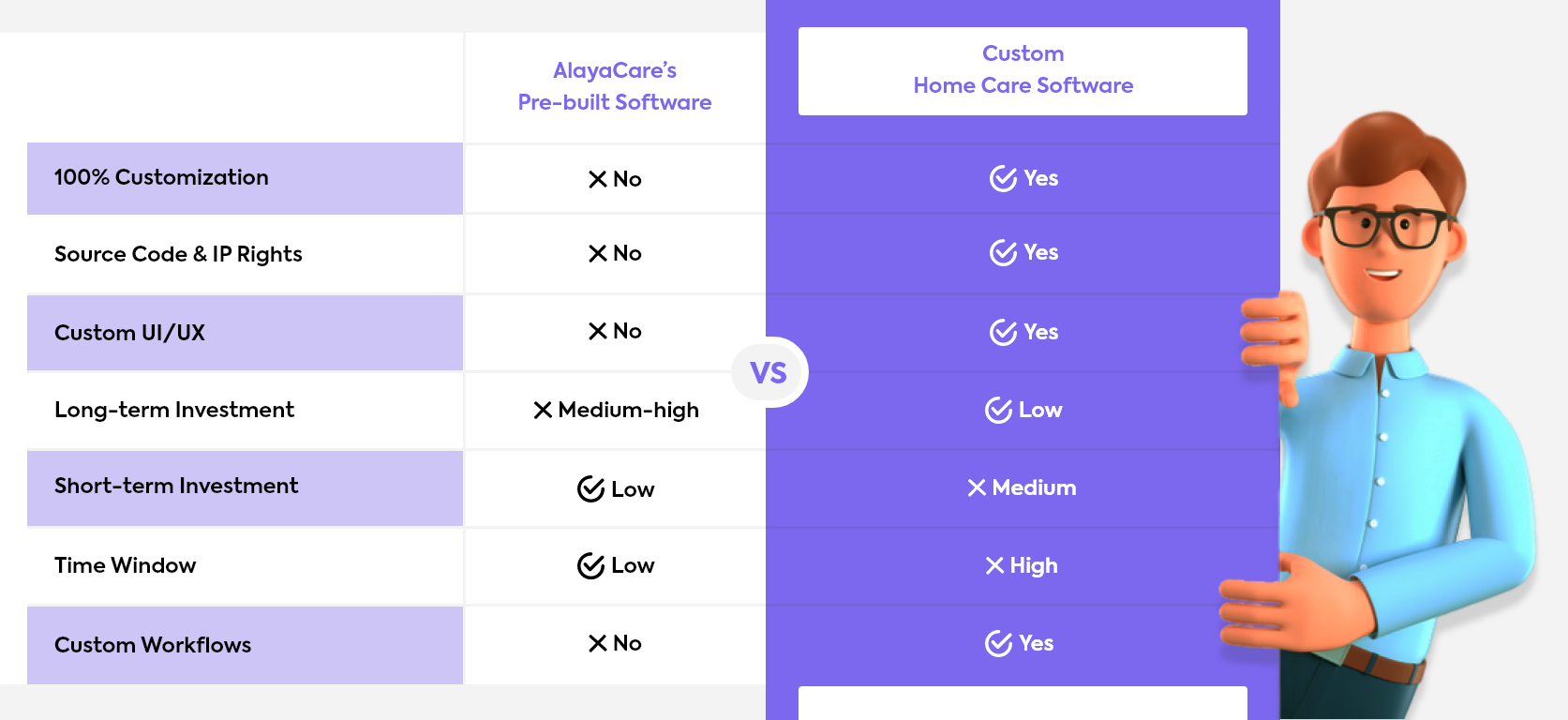 You can now easily evaluate whether you should go for AlayaCare or custom home care software development.
If you choose AlayaCare, you can contact their team from here.
But if you choose custom, first of all, we appreciate your vision and guts to choose something which is exclusively built for you.
And secondly, we would like to share a resource which would help you to understand how to build custom home care software.
And we? Well, we are health tech masterminds!
Based in Ontario, Canada, we plan, design, build, test and deliver robust and scalable health tech solutions that are comfortable in usage but lethal in ROI.
When we say we, we are talking about our 50+ healthcare IT professionals who include healthcare developers, UI/UX designers, business analysts, QA engineers and compliance specialists.
The home care industry is where we have been proactive since our inception in 2015.
During the pandemic, we helped several Canadian LTC homes to ensure continuity of care and keep our seniors safe with the help of cutting-edge technology.
We are always thrilled to work with healthcare startups and healthcare enterprises which have the level of madness we have for the healthcare industry.