10 Best Alayacare Alternatives to Grow Your Home Health Care Business in 2023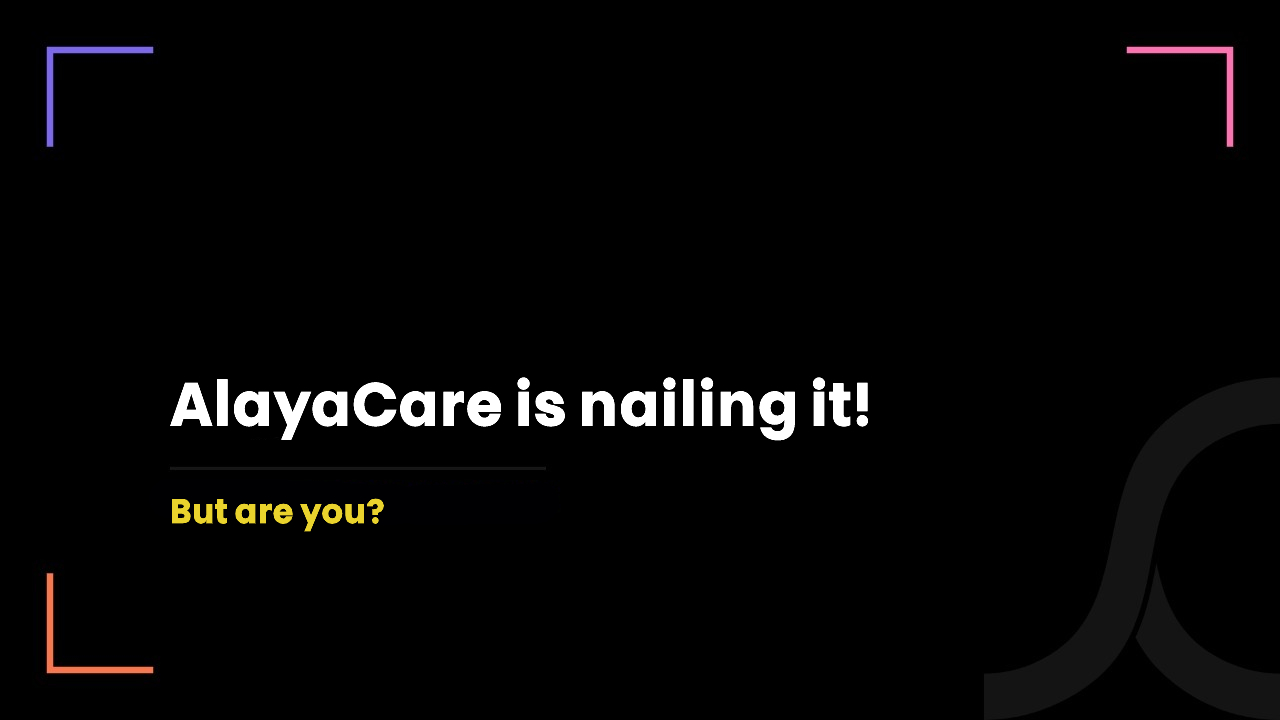 3 weeks ago
Before you invest in any Alaycare alternative, it's important to select the right solution – that fits your home healthcare business needs.
However, it's crucial to do it in the first place.
Because there are tons of alternatives available in the market.
Luckily, we've done the homework for you! 
We've created a compiled list of the best Alayacare alternatives and competitors.
You can explore it by – features, pros, cons, and pricing.
Let's get started!
10 Best Alayacare Alternatives and Competitors in 2023
We have spent almost a week preparing this Alayacare alternatives list.
After going through it, you'll gain a better idea of home healthcare software.
On top of that, we have also shared a few tips on selecting the best one from this list.
So, keep reading!
1. Our White-Label Home Health Care Software Solution
It is the best Alayacare alternative and we'll prove it in the next 2 minutes.
First, you can customize the software according to your unique needs.
These needs mainly contains,
Features and functionality
Branding
Workflows
Compliance
Means – we'll deliver a customized product as per your unique needs.
This way, you'll acquire a solution that is specifically built for you! 
Second, we designed its workflow after discussing it with more than 20 owners of home healthcare businesses.
Means, you and your team can easily perform point-of-care and back-office operations with best-in-class clinical experience.
Third and most importantly, it comes up with no-code functionality.
This means you can configure the software workflows, without any coding knowledge!
And following are the real-screen images of it.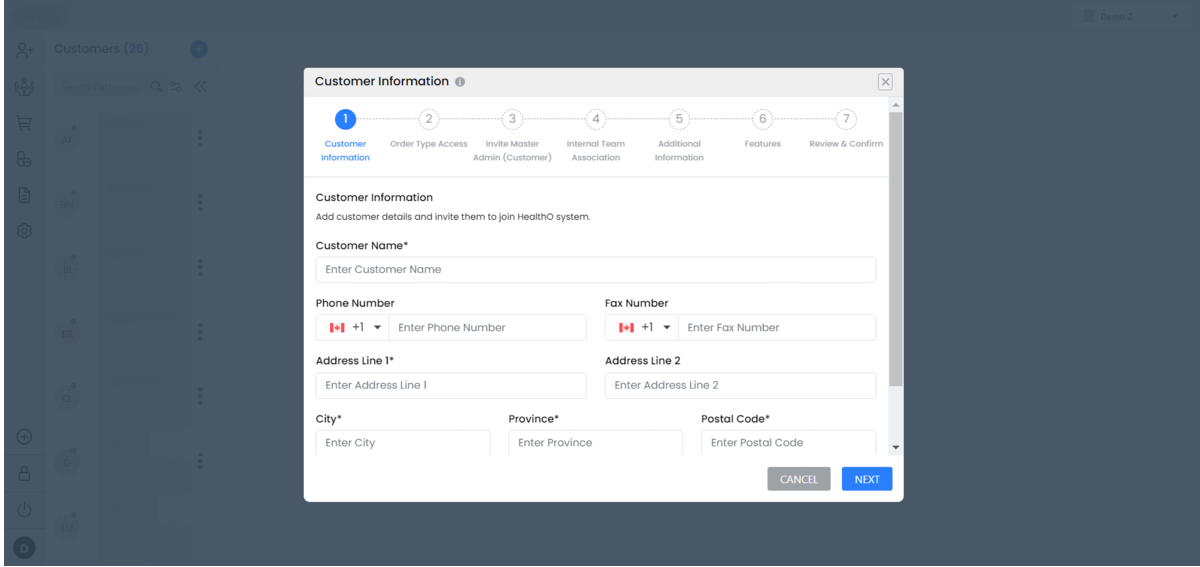 (Note: These are not the final images of the solution. This is what we have created recently. And we customize it as per the unique workflow needs of the clients.)
Top features that offer peace of mind!
Let us share a few images of it.
1. Caregivers and client management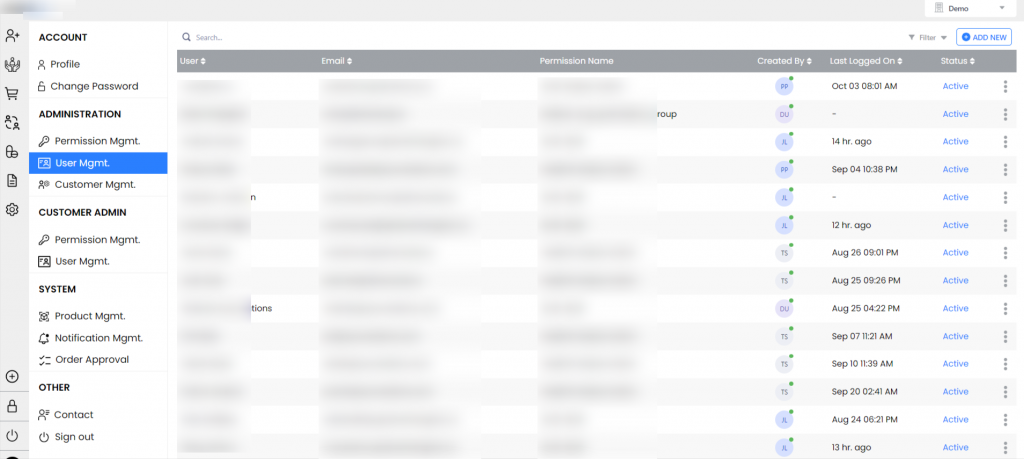 2. Client document management with expiry setup reminder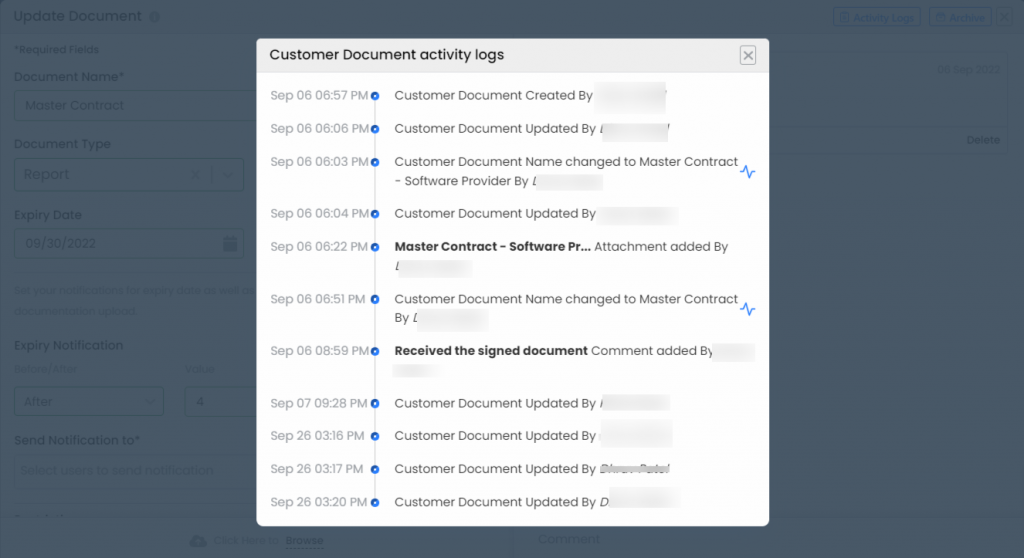 3. Real-time notifications and reminders via SMS and email
4. No-code checklist maker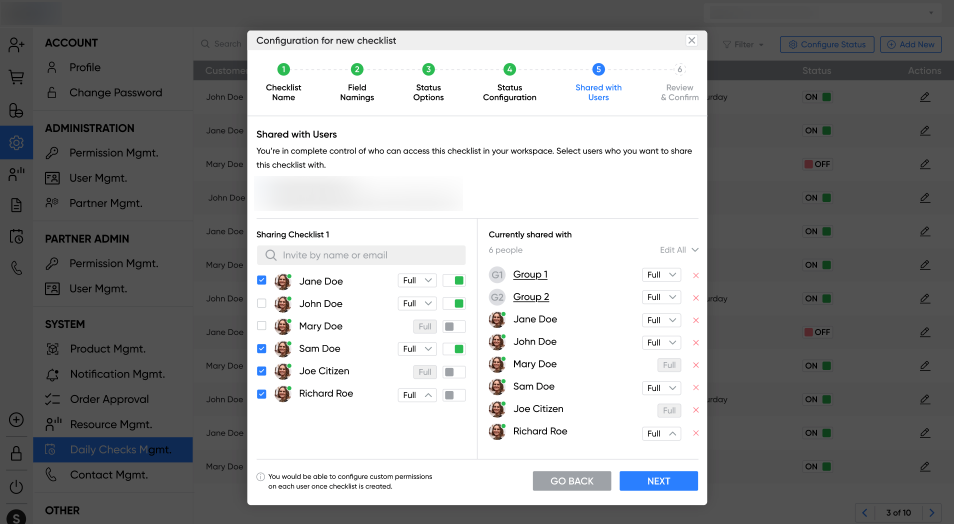 5. Task management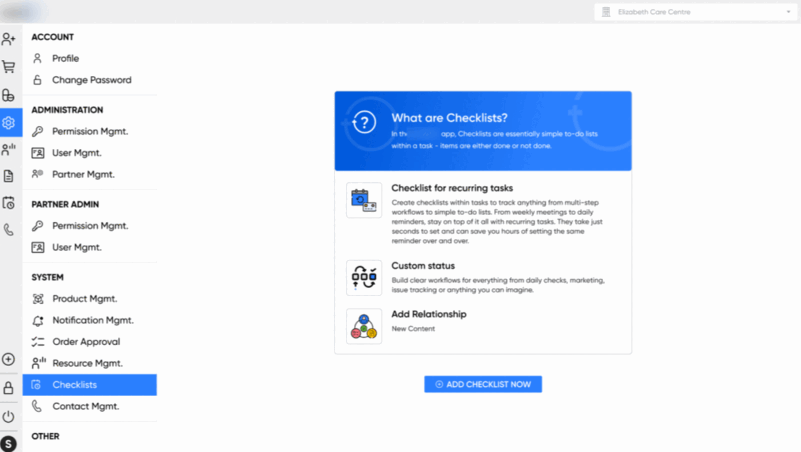 6. HIPAA-compliant messaging for clients and caregivers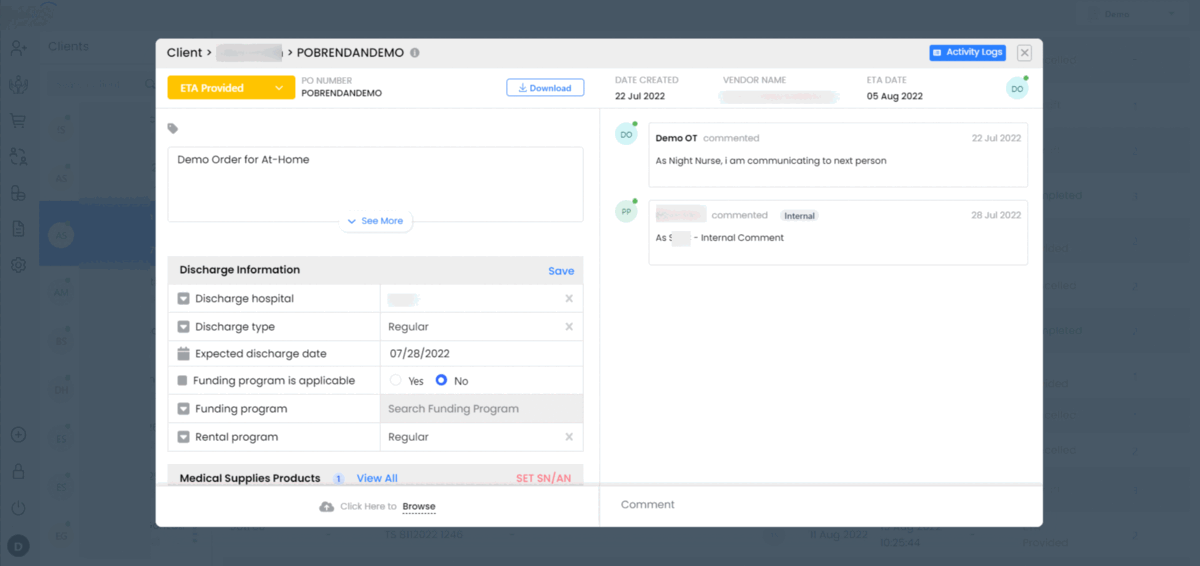 Read our useful resource on: HIPAA compliant texting app
Apart from this, the following are its other features.
HIPAA authorization tool with eSignature and expiry reminder set up
Order and contract management
Client intake forms
Vendor management
User permission management
Product management (for vendors)
Inventory management
Pros
It is HIPAA-compliant home health care solution.
It comes up with no-code capabilities.
A multi-user architecture (means a separate web portal for the internal-external team and vendors)
Lifetime usage rights
Unlimited numbers of users can access
Customization as per your unique needs
Seamless integration with any other software
Cons
The base is already ready. However, it's not ready to use.
We do customization on the top of the base as per your unique needs.
Whether it is regarding – branding, functionality, feature or workflow – you have full freedom over customization.
Because we aim to deliver experience, not just a product.
And it is only feasible when you have software that perfectly fits your business requirements.
Talking about customization time, well, it'll not take more than 60 business working days.
Pricing
The pricing model is what makes our solution the best Alayacare alternative.
Because here, you'll not be trapped in the monthly or yearly subscription cycle.
You just need to pay a one-time licensing fee.
With that, you'll get values such as,
Lifetime usage rights
An unlimited number of users can use it
Customize it as much as you want
We'll host it on your own server.
Read more about our solution: Home care software

2. Alora Home Health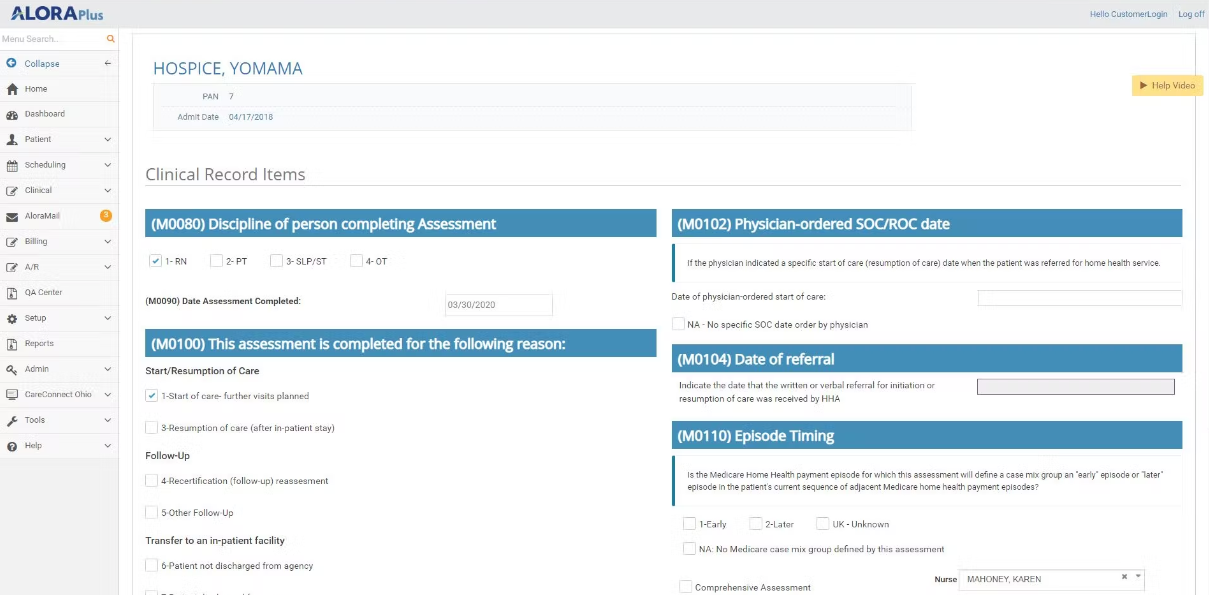 Alora Home Health is designed to fulfill almost every need of the home health care agency.
It includes – clinical, operational, and financial areas of the ecosystem.
Meaning, it is completely optimized for improving the efficiency of administrative and clinical workflows.
It is suitable for both skilled and non-skilled home healthcare agencies.
That's the reason, it is one of the most popular Alayacare alternatives in the market.
Top features of Alora Home Health
Effective patient and caregiver scheduling
Simplifies billing and invoicing
Faster claims management
Mobile access
Electronic signature
Efficient care plan and patient record management
Payroll management
Easy-to-use compliance management
Patient and physician portal
Pros
Paperless workflow
Works on any device
Faster and efficient billing
Easy documentation
Cons
High training required
Complex to understand in the first place
Low-grade notification and alert system
Pricing
Its pricing starts from US $295/month which is suitable for a small home healthcare agency.
3. AxisCare
This Alayacare alternative is a combination of home healthcare software and an EVV (Electronic Visit Verification) solution.
It offers point-of-care and back-office solutions in the USA and 10 other countries.
For example, it allows you to track essential growth metrics, stay compliant, streamline cash flow, and deliver an extraordinary experience to patients and caregivers from onboarding to billing.
Top features of AxisCare
Automatic invoicing and quicker payments
Make better decisions with business intelligence
Mobile app for caregivers
Portals for both clients and caregivers
Custom form builder
Customizable reporting
EVV solutions
Track and analyze the hospitalization data
Medication reminders
Effective scheduling
Pros
Sufficient onboarding and training program
Gives you flexibility in customization
Simple to use
Made by home health care owners
Cons
Complex to manage authorization
Forms and chat feature requires improvement
Pricing
Its prices can vary depending on your needs.
However, as per GetApp (software review site), its pricing starts from US $150/month.
4. MatrixCare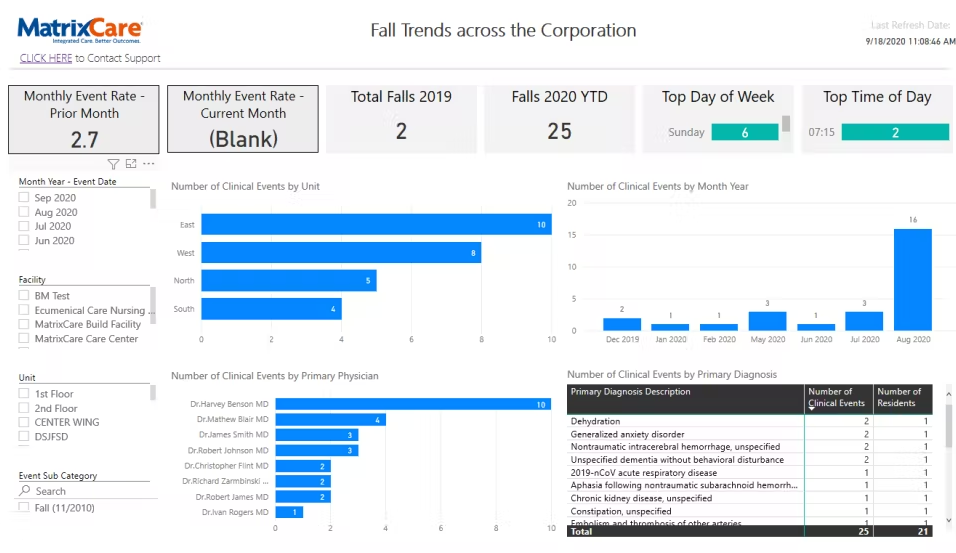 MatrixCare is one of the best Alayacare alternatives and competitors.
Because it is designed by clinicians, for clinicians – to improve the quality of home health care!
Its smart technology is perfectly suitable for home care, hospice, skilled nursing facilities, private duty and palliative care.
The primary focus of MatrixCare is to maximize compliance, enhance the quality of care, improve operational efficiency and simplify the billing process.
Top features of MatrixCare
Efficient claims management
Easy activity planning
Hassle-free record management
Streamline staff scheduling
Point of care system
Finance and compliance management
Pros
It has advanced scheduling technology.
A high-level data security program
Powerful back-office tools
Provides home health-specific content to clients
Cons
No customizable templates
Complex to learn and use
Time-consuming documentation process
Pricing
Its pricing is not revealed by the vendor.
5. Axxess Home Health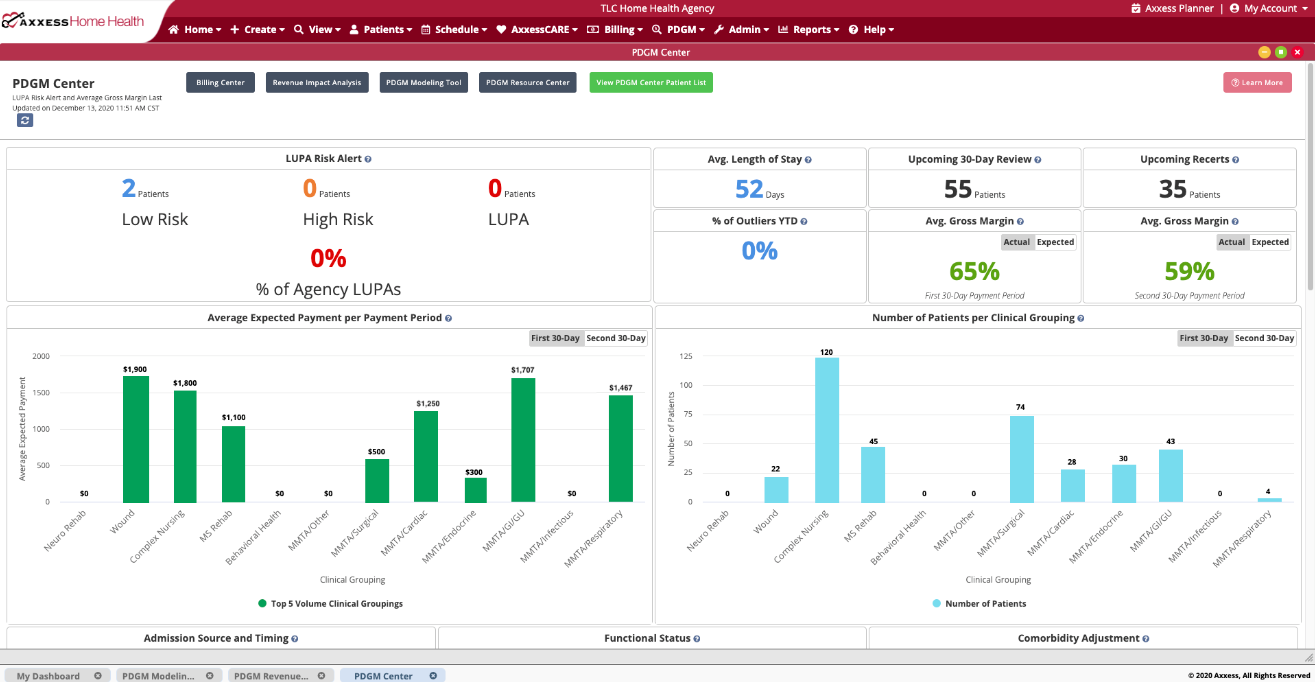 Axxess' powerful home health care software is trusted by over 9000+ organizations worldwide.
And that's why it is one of the top competitors and alternatives to Alayacare.
Its software offers a round-the-clock solution that aims to improve the quality of care and productivity of caregivers.
Top features of Axxess
Client Case Study
Intake and Scheduling
Mobile Solutions
Electronic Visit Verification
Quality Assurance
Claims Management
Financial Reporting
Patient-Driven Groupings Model
Medicare Conditions of Participation
Revenue cycle management
Staffing solutions
Pros
Effortless scheduling process
Comes up with communication notes
Easy workflow
Simplifies billing process
Cons
Stressful readmission process
Poor training and support
Order management is frustrating
Pricing
It comes up with a monthly subscription plan + you need to pay for the installation.
However, the pricing is not revealed by the company.
6. WellSky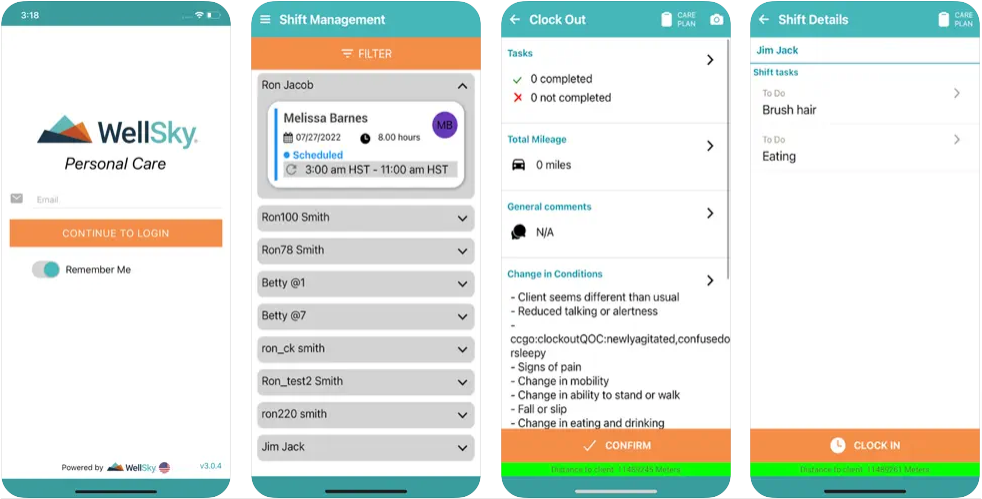 WellSky is a leading home care software and one of the best Alaycare alternatives.
It comes up with both mobile and web-based solutions.
Because of its powerful and secure personal care software – it is trusted by more than 4000 agencies.
Top features of WellSky
Online intake
Scheduling
HIPAA compliant messaging
Document management
Task management
Charting solutions
Claim management
Financial reporting
Predictive analytics
Pros
Have user-friendly interface
Can forward notes
Save templates on various diagnosis
Ease of training
Cons
Requires training after the software update
Poor billing module
Lack of risk assessment tool
Pricing
The vendor has not mentioned the pricing.
7. PointClickCare Home Health Care Platform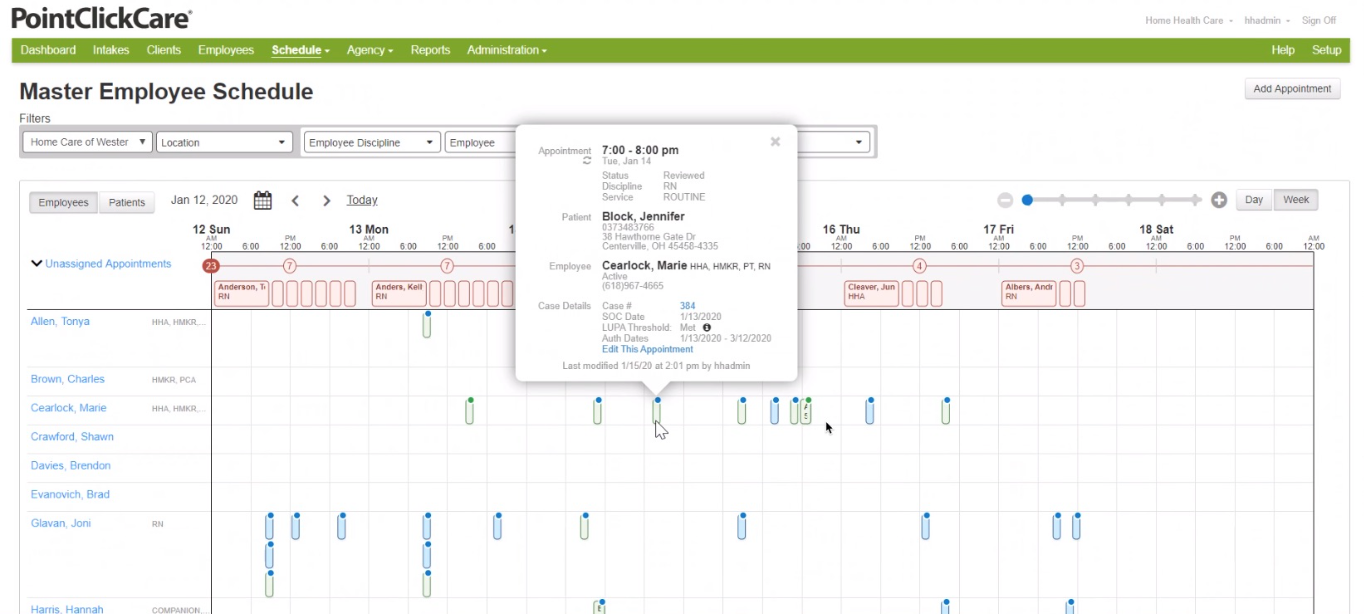 It is a cloud-based home health software.
PointClickCare helps agencies to improve engagement rates, reduce turnover, stay compliant, and attract and retain the best staff.
Besides, its faster billing and payment module helps in reducing claim rejection.
Top features of PointClickCare
Scheduling
Secure documentation
Intake form and management
Billing and payments
Medication management
Customizable dashboard
Instant Electronic Visit Validation (EVV)
Revenue cycle management
Pros
Drag and drop option for appointment scheduling
Configurable calendar
Helps in staying compliant
Support streamlined intake process
Cons 
No messaging real-time messaging feature
Add-ons are too expensive
Software is comparatively slow
Pricing
The vendor has not revealed the pricing of the software.
8. CareVoyant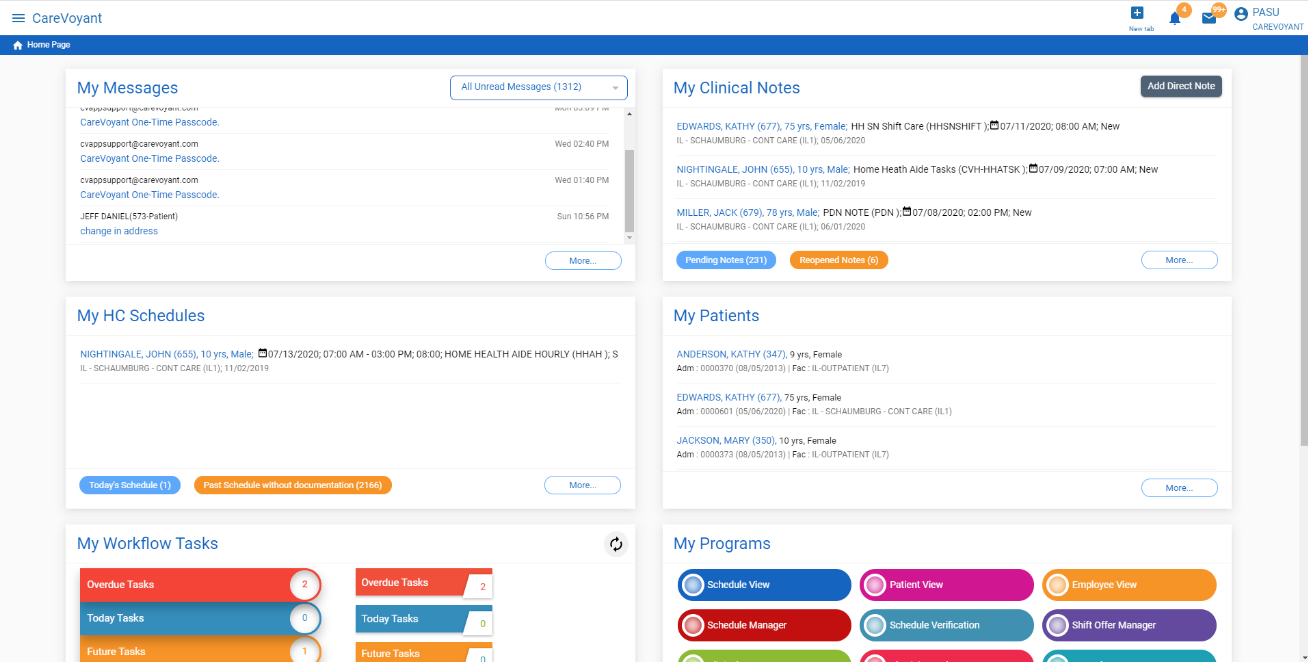 CareVoyant is one of the most popular Alaycare alternatives in the market.
Because it is not just limited to one home care service.
But helps in managing multiple lines of solutions from one single place.
For example, private duty nursing, home health, private duty non-medical personal care, outpatient therapy, pediatric home care, and the list goes on and on.
Top features of CareVoyant
Digital intake
Scheduling
eMAR/eTAR
Care management
Accounting integration
Billing and invoicing
Report generation
EVV
Payroll integration
Secure communication via chat
Pros
One patient record for all home care services
Comprehensive revenue cycle management
Configurable clinical alerts
Comes up with advanced scheduling
Helps in managing overtime to reduce burnout
Cons
The software is complex to understand.
Implementation is difficult
Requires more training compared to other alternatives on the list
Expensive for small and medium practices
Pricing
Its pricing starts from $500/month for the basic plan.
9. Netsmart myUnity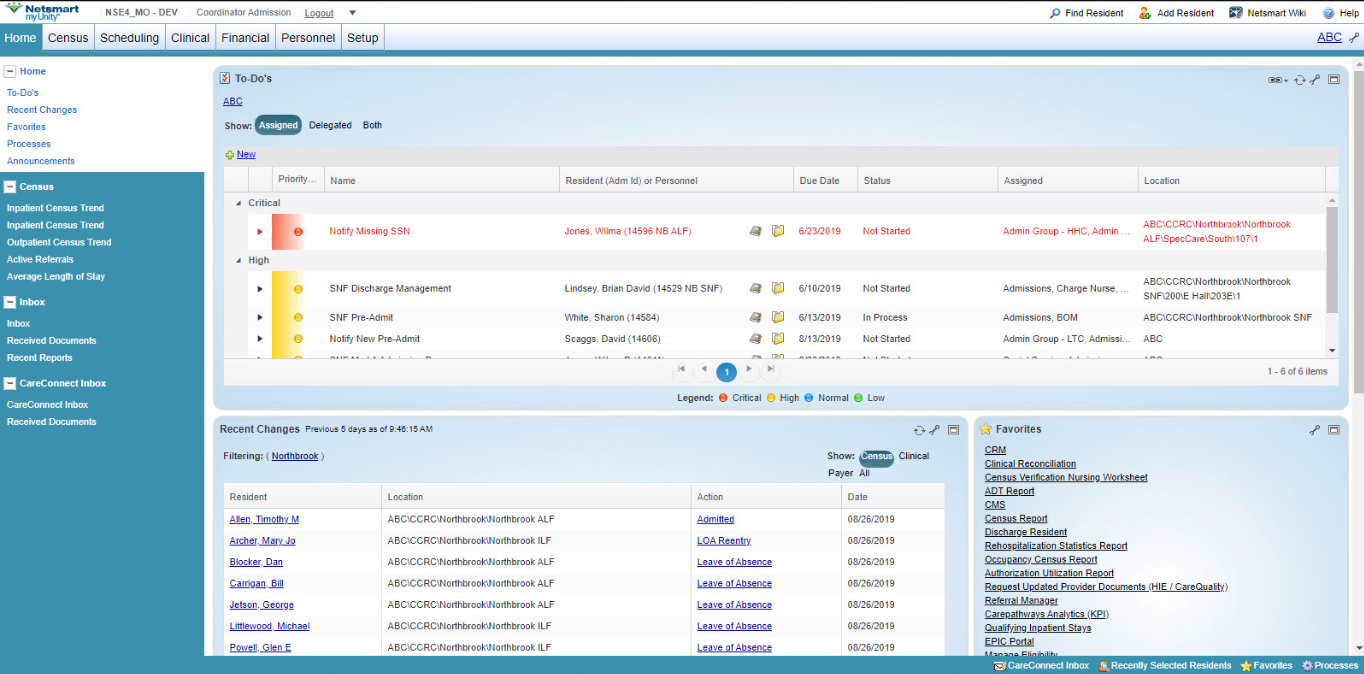 myUnity is the leading home care software in the market.
It is specifically designed for value-based care.
For that, it offers functionalities such as population health management, analytics, electronic referral management, and much more.
Top features of myUnity
Billing and invoicing
Business intelligence
Claim management
Care plan management
Clinical quality measurements
Faster and secure document management
Payment portal
Secure messaging via chat
Telehealth
Patient referral management
Read our detailed guide for: Patient referral management software
Pros
It is centralized and flexible software.
Offers separate portals
Offers comprehensive reporting tools
Allows to create customized reports
Cons
A slower data transfer module
Modification is complex
Not intuitive
Pricing
The vendor has not revealed the pricing.
10. Carecenta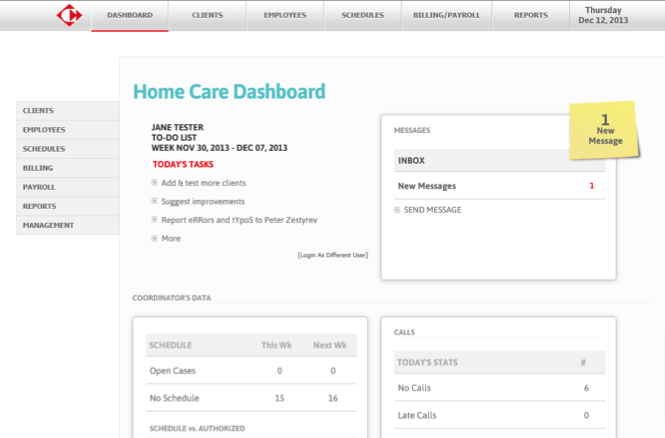 Carecenta is specifically designed to simplify workflow and financial management.
What makes it the best Alayacare alternative is that – its HIPAA-compliant-based system.
Carecenta has eliminated all the outdated technology and set a new standard to help home care agencies with tech!
Top features of Carecenta
Customizable dashboard
Electronic billing
Payroll providers integration
Simple and faster onboarding
Caregiver management
Patient portal
Scheduling management
Human resource management
Read our useful resource on: Patient portal software
Pros
Seamless integration with other software
Offers both mobile and web-based solutions
Has cross-platform compatibility
It is HIPAA compliant home health software
Secure and private texting
GPS and cellular visit tracking
Referral management
Cons
Poor data management module
The product is complex to use.
Requires training
Lack of customization option
Pricing
Its basic plan starts from $7.99/patient/month.
And this plan supports up to 250 active patients.
So, that's the end of the list of the best Alaycare alternatives in 2023.
How to Choose the Best Home Health Software?
An ideal software can help you improve all the operations across your home care business.
While at the same time, reducing operational time and cost.
However, finding the best solution is quite hard.
But don't worry.
We have listed down the 7 steps to select the best Alaycare alternative from the list.
Identify what you need in the software
Compare it with all the home care software
Know how simple it is to integrate it with other software
Identify whether is it customizable or not
Put together all these factors and discuss them with your team
Get a live demo of the software
Evaluate its performance and select the software
But you can avoid all these steps by getting a free live demo of our HIPAA compliant home health software solution!
It's clearly the best of all.
Because it offers you complete freedom over – usage, customization and investment.
And yes, peace of mind too!

But Why Us? Well, We Are Health Tech Masterminds! 
Based in Ontario, Canada, we plan, design, build, test and deliver robust and scalable health tech solutions that are comfortable in usage but lethal in ROI.
When we say we, we are talking about our 50+ healthcare IT professionals who include healthcare developers, UI/UX designers, business analysts, QA engineers and compliance specialists.
The home care industry is where we have been proactive since our inception in 2014. 
During the pandemic, we helped several Canadian LTC homes to ensure continuity of care and keep our seniors safe with the help of cutting-edge technology.
We are always thrilled to work with healthcare startups and healthcare enterprises that have the level of madness we have for the healthcare industry!