How does Healthcare Work in Canada?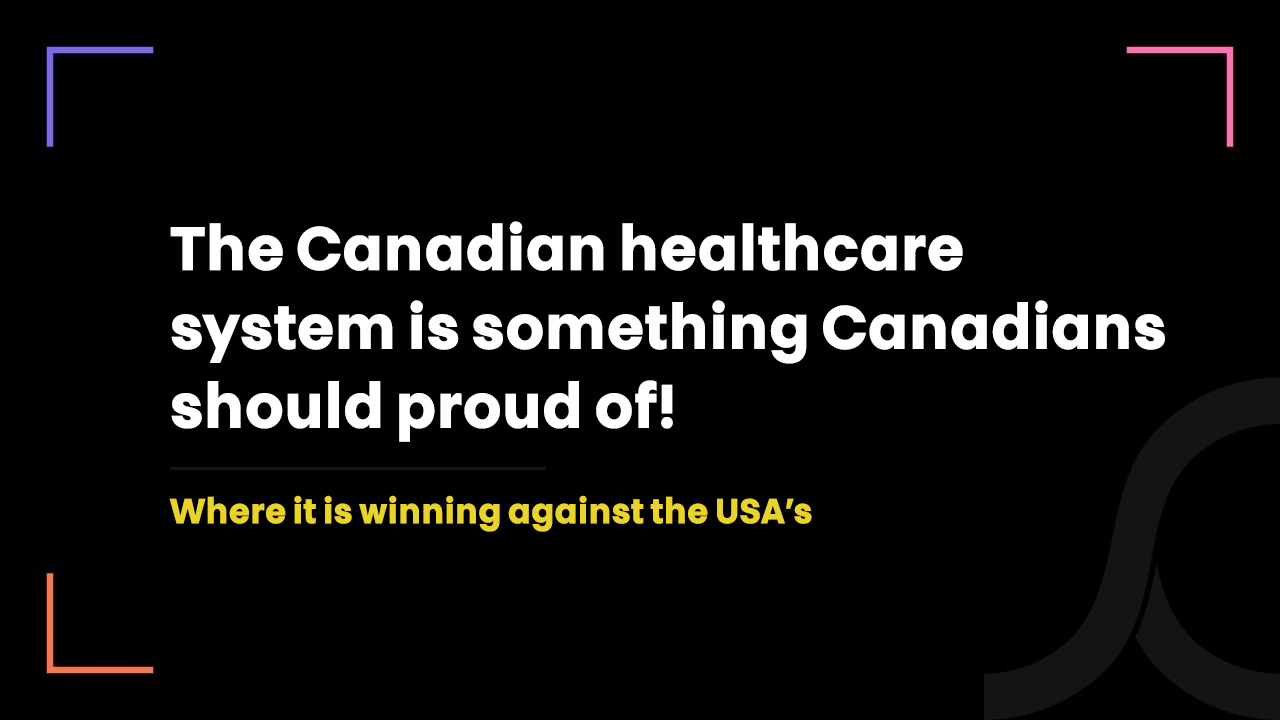 2 years ago
While Canadians are busy making chocolate fondue and easter crafts to celebrate their Easter 2021, the healthcare system works relentlessly.
As citizens, we should always take pride in our healthcare ecosystem and our healthcare professionals' efforts.
But there is always something we can learn, suggest, implement and upgrade.
Today - in this blog - it is all about the healthcare system of Canada. 
Our other useful resources:
Is Canada's healthcare system truly a universal healthcare system?
In a universal healthcare system, all people have easy access to medical services they need regardless of the financial status, time and location.
It does have pros and cons both. But on-ground, it offers more valuable pros and less-concerned cons. 
If we talk about the global healthcare ecosystem, the universal model is a highly adopted one. 
As you can see in the image, Canada has a free universal healthcare system called Canadian Medicare.
Under Canadian Medicare, healthcare is administered by provincial and territorial governments and funded by the federal government.
Due to a lack of federal control, each province and territory has its provincial insurance plan.
However, the federal government has ultimate control over healthcare spending as it provides cash assistance to provinces and territories on a per-capita basis.
Many tag the Canadian healthcare system as a non-universal system based on long wait times in hospitals and clinics. 
They are true to one extent. But if we check on-ground reality, the Canadian healthcare system has a long wait time for non-life-threatening surgeries of knees and hips. 
If you rush to the ER with a bleeding head, no one is going to ask you to sit in a queue. They react quickly and start providing you quality care because you seek urgent care right now.
So yes, if we see the scene more broadly, all Canadians are getting free care at the right time and from professionals.
This way, the Canadian healthcare system is still keeping the throne of the free universal healthcare system.
What is the health card in Canada? & the 'Value' it provides
Having a health card in Canada means easy accessibility to free (Government funded) medical services.
The provincial government issues it, and thus, not all health cards cover the same free medical services.
For instance, in Ontario, Alberta and B.C., the health card covers the telemedicine cost. Whereas in other provinces, the patients themselves have to pay for telemedicine.
All health cards cover primary care, hospital visits, stays etc. But under almost all health cards, there are some medical services which aren't included, such as,
Dental services
Chiropractor services
Veterinary services


How long does it take to get a health card in Canada?
Getting a health card in Canada is very easy - if you have all the required documents.
Once you apply, it will take a few days to receive a physical health card by mail.
You also need to update it once the validity gets over. The health ministry asks you to apply up to 6 months prior to its expiry date.
Also, there is some 'hidden' waiting time that isn't there on the surface.
For instance, in Ontario, you cannot apply for a health card (OHIP) as soon as you land in Ontario.
You have to wait 3 months from the time you arrive in Ontario.
Once you apply for the OHIP card, you have to be physically present in Ontario for 153 days of the first 183 days after the day you apply for OHIP.
How much Canada is spending on healthcare?
Canada is spending over 11% of its GDP on healthcare. In other words, it is equivalent to more than $6000 per person! And most importantly, it is ever-increasing. 
If we compare Canada with 35 OECD countries, it is among the highest spenders. 
70% of total healthcare spending in Canada comes from public sector funding which remained consistent in the last few decades.
When it comes to provinces and territories spending on healthcare, it is higher in territories due to less population and large geographical area. 
What are the pros and cons of Canada's healthcare system?
Pros:
It is free. (Even if you don't have a health card and visit a hospital, they won't charge you. But in clinics, they might charge you if you are from other provinces.)

No appointment required all the time/walk-in clinics

Primary care rated top among the world

No limit on health coverage

Government promoting eHealth solutions
Cons:
Long wait time for surgeries

Not free drugs that are prescribed for use at home

Hospitals getting fewer funds than required

Access to healthcare is limited in some areas due to geographical challenges

Not enough healthcare professionals (190 physicians per 100,000 Canadians)

Stringent

healthcare compliance

requirements for healthcare providers
Why is Canada's healthcare system better than the USA's? In what ways?
Canada vs USA healthcare system is the never-ending debate as both countries have different performing areas.
But when we talk about the quality of care and free access to healthcare, Canada wins.
Canada provides health coverage to almost all Canadians under provincial health plans.
This way, Canada limits the private spending in healthcare by only 24% - compared to 71% of public expenditure.
Talking about the USA offers free medical services to only eligible senior citizens, indigent, disabled persons, and children under Medicare, Medicaid, and the State Children's Health Insurance Program (SCHIP).
This leaves a large number of USA people uninsured, or they should go for costly private healthcare insurance.
And the high insurance cost is the major reason why people prefer to be uninsured. 
Talking about quality care, health outcomes are superior in Canada.
In Canada, there is a higher life expectancy as well as a lower infant mortality rate compared to the USA.
To be precise, Canada's average life expectancy is 80.34 years compared to 78.6 years for US residents.
One thing where Canada is emerging as a clear winner is healthcare eligibility.
In Canada, the individual is eligible for special treatment such as surgeries based on the availability of services in the area and the needs of the person needing medical attention.
Whereas in the USA, eligibility is based on whether a person has access to funding to pay for treatment and whether a healthcare provider is ready to provide care at the insurer's fees.
Conclusion
The government should always give up on its piece of the pie to offer remarkable healthcare services to people.
Because the healthcare system isn't the revenue generation machine for the government, it is meant to save lives - no matter what it costs.
And that's what Canada has been doing.
The Canadian healthcare system works in structured and well-organized ways while keeping everyone accountable.
The federal government manages funds, and the provincial government manages health cards and coverage!
The extraordinary coordination between the federal and provincial governments results in timely access to care, free healthcare, and quality care.
On this Easter - remember to appreciate our healthcare system because both healthcare and Easter are all about hope, renewal and new life!