How We Developed Canada's Best D2C Prescription Delivery App?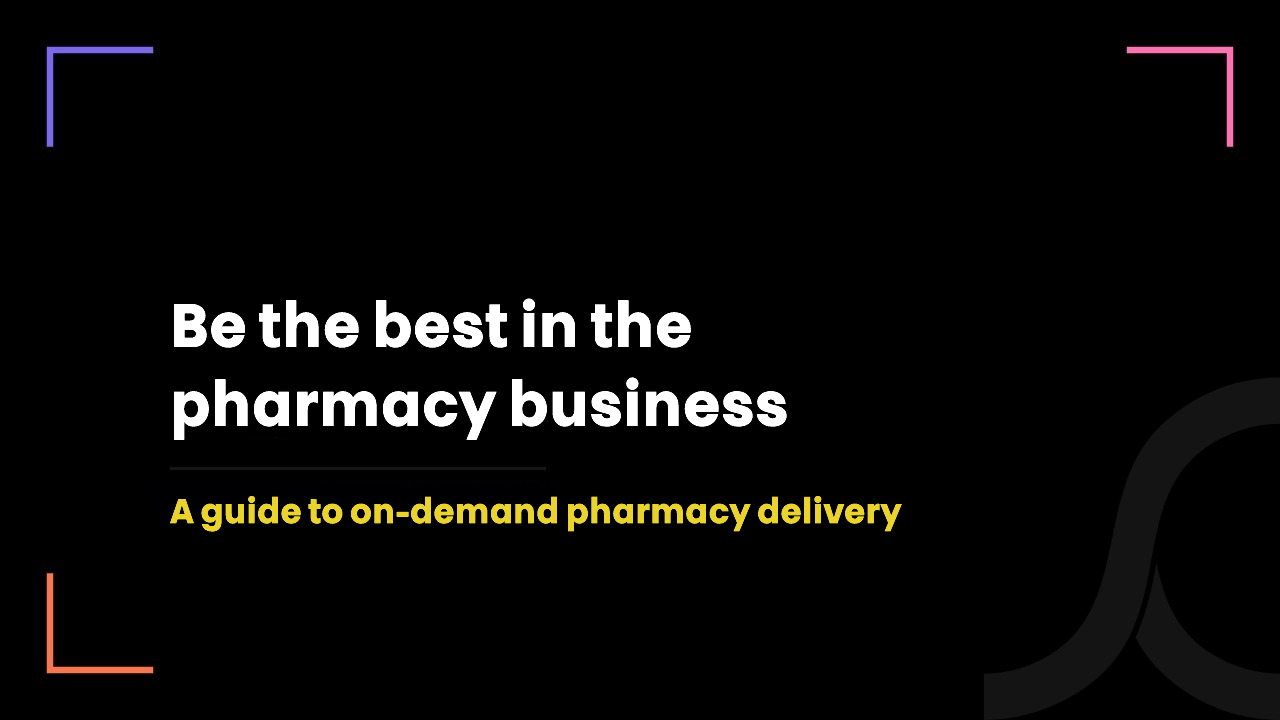 5 months ago
So you are sitting on your couch watching TV marinating in your thoughts. When it suddenly hits you were supposed to get a prescription for your mom who may be home any minute.
You rush to the nearest pharmacy in your PJs but the medication is out of stock. You come back home disappointed, ready to hear from her. Because you couldn't do just one thing that she told you.
Sad! Isn't it?
Well, you didn't have to be if you had the D2C prescription delivery app that we recently developed for one of our clients.
But, why do direct-to-customer (D2C) prescriptions have surged?
Because of the increase in efficient patient care and the convenience of e-commerce platforms.
With over 300,000 Canadians using D2C prescription delivery solutions, the numbers have increased five-fold in the recent 2-3 years.
The e-commerce platforms for medicines have not only benefited the customers but the pharmacists and pharmaceuticals as well.
The B2B mobile platform apps have linked chemists, stockists, logistics companies, and medicine manufacturers.
B2B pharmacy delivery has also helped in maintaining temperature-specific supply chains. With automation and decreased time for delivery, people now feel confident when ordering medication that often requires certain temperatures.
Our other useful healthcare-focused blogs:
D2C prescription delivery app- how it all started
At the beginning of this year, we were approached by a duo of entrepreneurs who wanted to build a prescription delivery app from a direct pharmacist to the patient's doorstep.
It was a startup, in which we saw quite a potential to become something big. So, with a zealous spirit, we initiated the process of building a D2C prescription delivery app with the following objectives and benefits that the client and we discussed delivering.
This on-demand prescription delivery platform not only benefits customers but also pharmacists.
Customer Benefits:
24x7 service! During our research and development sessions with the client, we understood customers may buy and place orders at any time and from any location, and they will be delivered according to the availability schedules of the pharmacies online.
We created something descriptive and interactive building a hierarchy and navigation so that customers can browse and place orders with as few taps as possible.
The benefit of interacting with a pharmacy/pharmacist through effortless availability by chat. Avoiding communication gaps as they can add prescriptions directly or upload one.
With a D2C prescription delivery platform, they didn't have to wait for their medicine to get back into stock. With multiple pharmacies and vendors connected through a PMS network and automation, real-time inventory updates make it easier for customers.
Pharmacist Benefits:
Avoiding the geofences, pharmacists can deliver prescription-based medication beyond their physical reach. Access to remote locations is now made possible.
The hassle of manually updating every medication detail increases labor hours and deviates pharmacists from their goal of serving the patients when they need them. You just need to manually fill the inventory once, and then you're good to go; the remainder of the inventory changes are handled by the platform.
Easily interact with customers and know if they have any specific demand which they might not be able to get fulfilled. Say, specific delivery time for their medicines. With our D2C medicine delivery app, it is now possible.
What features did we provide for the D2C prescription delivery platform?
For this segment, we gathered our team of developers, designers, and experts to meet with the client over a virtual call. In the end, we decided to provide features in the form of MVP.
The target for the D2C prescription delivery app was the customers, pharmacy owners, and delivery agents.
List of features we provided for Customers:
Maintain profiles
Search medicines and nearby pharmacies
Uploading prescriptions (e-prescriptions & paper-based)
Transfer prescriptions
Telemedicine
Real-time order tracking
Multiple payment modes
Feedback and ratings
List of features we provided for pharmacy owners:
Notifications and order management
Managing medication catalogs
Report and analysis
Price and inventory management
E-billing and PMS features
List of features we provided for Delivery agents:
Complete delivery information
Availability (Real-time update of schedules and shifts)
Quick order notifications
Real-time navigation
Track performance & earnings
Our challenges for the project: Integration and Compliance
1. How to add pharmacy management features (integration) into the application?
We faced a challenge to create a platform that has access to a network of pharmacies, patient data, drug details, and drug inventory management.
The options that we had were either to develop every feature one by one which would increase the overall cost of the project or find a platform that can help us do all this in one go.
As problem solvers, we are. We performed integration of the whole D2C prescription delivery app with Telus Health Kroll.
The most efficient pharmacy management solution in the Canadian healthcare system. Thus, automating all the above processes saved our time and our clients' money.
This also solved the add-on issue of interoperability between Kroll and the app while exchanging and making use of information.
In case you are wondering… Yes, we are experts at Kroll integration.
2. How to make sure the app was up to the healthcare standards?
The answer is simple, compliance. But, not every health tech company has what it takes to make a compliant D2C prescription delivery solution.
The platform is supposed to share PHI, personal details, and payment details for which we need to adhere to the compliance laws like HIPAA, PHIPA, and PIPEDA.
Thanks to our in-house compliance consultants who worked together with the team of designers, managers, and developers and made an app that was up to the compliance law standards.
Moreover, our client didn't have to pay thousands of dollars to hire other compliance specialists as the whole consultancy was included in the app development package.
Also, the whole D2C prescription delivery platform was developed using the HL7 FHIR standards guidelines.
Tips to ensure compliance when developing a D2C prescription delivery app:
1. Adhere to healthcare regulations:
In Canada, healthcare regulations are established by the Canadian government and provincial regulatory bodies.

These regulations cover a wide range of topics such as data privacy, security, and access control.

When developing a D2C prescription delivery app, make sure to adhere to these regulations to ensure that your platform is compliant.
2. Secure sensitive data:
Patient data is highly sensitive and must be protected at all times.
Ensure that your app uses encryption to secure all sensitive data, including PHI and payment details.
You should also implement access controls to restrict access to patient data to only authorized personnel.
3. Implement HIPAA compliance:
If you're planning to launch your app in the US, you'll need to adhere to HIPAA regulations.
These regulations cover the handling and storage of PHI, as well as access controls and data security.
Make sure that your app is fully compliant with HIPAA regulations if you plan to launch it in the US.
4. Conduct regular security audits:
To ensure that your app remains compliant, it's essential to conduct regular security audits.
These audits will help you identify any vulnerabilities in your app and address them before they can be exploited by malicious actors.
5. Partner with a compliance expert:
If you're not sure about healthcare regulations or compliance, it's best to partner with a compliance expert.
They can help you navigate complex regulations and ensure that your app is fully compliant.
By following these tips, you can ensure that your D2C prescription delivery app is compliant with healthcare regulations and is secure for patients to use.
Our process for the successful development and delivery of a D2C pharmacy delivery app
With our decade-long experience in developing solutions for healthcare IT-specific startups and businesses, we have developed expertise in developing an efficient and effective process for deploying your application.
The 6D's of app development:
1. Discussion
2. Discovery (team building)
3. Designing (UI/UX & project management)
4. Development
5. Demo (Q&A)
6. Delivery
The journey didn't just end here. As a dedicated healthcare-centric company we have been continuously delivering backhand and ongoing support to our clients as well.
Well! This was the end of it. But it could be a new beginning for you. So let us know how we can be a part of this journey for you.