Healthcare Data Extraction Solution: Extract Data from PDF and Make Automatic Data Entry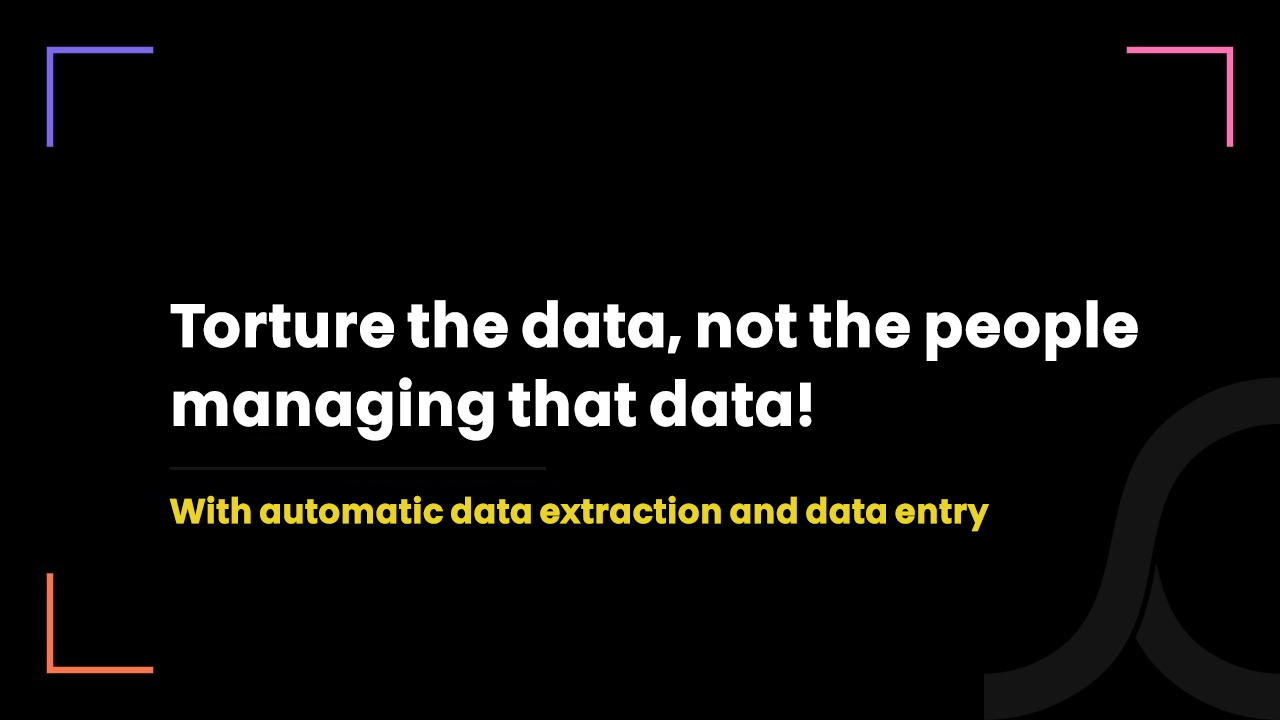 2 years ago
If you belong to the healthcare industry (or any other industry) and work with any kind of data, this blog will leave you with surprise and make you realize where you are wasting your time, effort and money. 
Our other fun and valuable resources:
Where you might be facing challenges with healthcare data?
You must be generating a pile of patient data and clinical data which you need to manage manually. In other words, you need to filter out data, extract specific data from a bunch of data and store this specific data at a specific location in a specific file format.
You might be using Excel or some other program/software to store data. You might be storing it in PDF or other file formats. But things get worse when you are in need of adding data stored on Excel or adding data stored as PDF to any software or vice versa.
Here, you execute patient data entry or healthcare data extraction tasks by investing in your team members.
But manual data extraction from PDF and then adding that data to the desired location is a very time-consuming, error-prone and tedious task.
It eats up your time and money and does not give value back to you.
If you are facing the same challenges, we are here to help you with our expertise in healthcare data entry automation and PDF data extraction.
How can we help you speed up the data extraction and data entry process by 5X and save almost 80% cost and time?
Let's go step by step.
Who are we?:
We're an Ontario-based healthcare-focused IT company - have been dealing with healthcare IT, development, compliance and automation for more than 7 years.
We accommodate Canada's some of the very sharpest minds who have very successful careers in healthcare IT. They all share the same vision to solve all healthcare challenges with technologies.
Technologies we use to help you with your data challenges:
When it comes to data extraction and automated data entry, RPA (Robotic Process Automation), OCR (Optical Character Recognition), AI and machine learning are used widely.
Our team includes dedicated RPA engineers, OCR developers, and AI & machine learning specialists who are capable of extracting data from anywhere in any file format and adding it to any destination completely automatically.
Let's get a quick brief of every technology we use to ease your healthcare data management task.
Using RPA technology, we build software that gets installed on your computers and performs healthcare data extraction as well as automatic patient data entry tasks without human intervention.
Using OCR technology, our developers give the power of identifying the text of PDF or any digital image to a program.
Using AI and machine learning technology, we make that software or program smart which is responsible for managing your data. In other words, the program can now take decisions by itself and automate a process that does not have fixed input and output.
For example, you want to build a program that login into software, access the file and extract the data from it. But while logging into the software, there is a captcha. So here, a program working on AI and machine learning can easily fill any captcha by itself.
Process we follow to help you with data extraction and automatic data entry:
We build custom programs to help you with data extraction from PDF and automatic data entry to any system. But why custom?
Well, a custom program can address your needs more efficiently and cost you very little in the long run as compared to ready-to-use PDF extractors. It also assures you reliability, ownership and security.
Following is the process we follow to build this beautiful piece of technology, dedicatedly for your use case only.
We assess your requirements. We study the entire process, how you manage data, which kind of data you want to manage automatically, the software you are using to manage data, file formats, security issues, etc.
Once we have the assessment report in hand, we form a dedicated team for you. The team includes RPA developers, OCR engineers, AI and machine learning specialists, compliance experts and a client success manager.
Our RPA developers start building a program for you using the UIPath tool. They receive help from OCR engineers and AI & machine learning specialists.
The QA team tests the program to find bugs and eliminate those bugs.
The compliance team runs a compliance audit to make sure it is compliant with privacy laws.
We pilot it on a real process, measure its accuracy and validate everything running as per plan.
And lastly, we deliver it to you with training and a guarantee of rapid post-launch support.
Most importantly, we give you 2 weeks of free project trial with a money-back guarantee.
Cost of building custom data extraction and automatic patient data entry solution:
Well, let's first discuss the cost of ready-to-use 3rd party platforms. They majorly charge you monthly or as per your usage. In return, they allow you to use some features of their program without giving you any ownership or options for customization. There are higher chances that a 3rd party program cannot effectively achieve your tasks as it is not built for your tasks.
Talking about the custom solution, its cost depends on several factors such as the task/process you want to automate, type of software robot, development hours, tools etc. Thus, it is difficult to estimate the cost of it.
However, we can help you get a rough idea of the cost. We have explained everything with cost calculation in this blog. You can go through it.
But if you contact us and share your requirements, we can help you in a better way by sharing the exact cost along with free consultation.