Develop a Compliant Online Pharmacy App Like PillPack by Amazon in Canada and the USA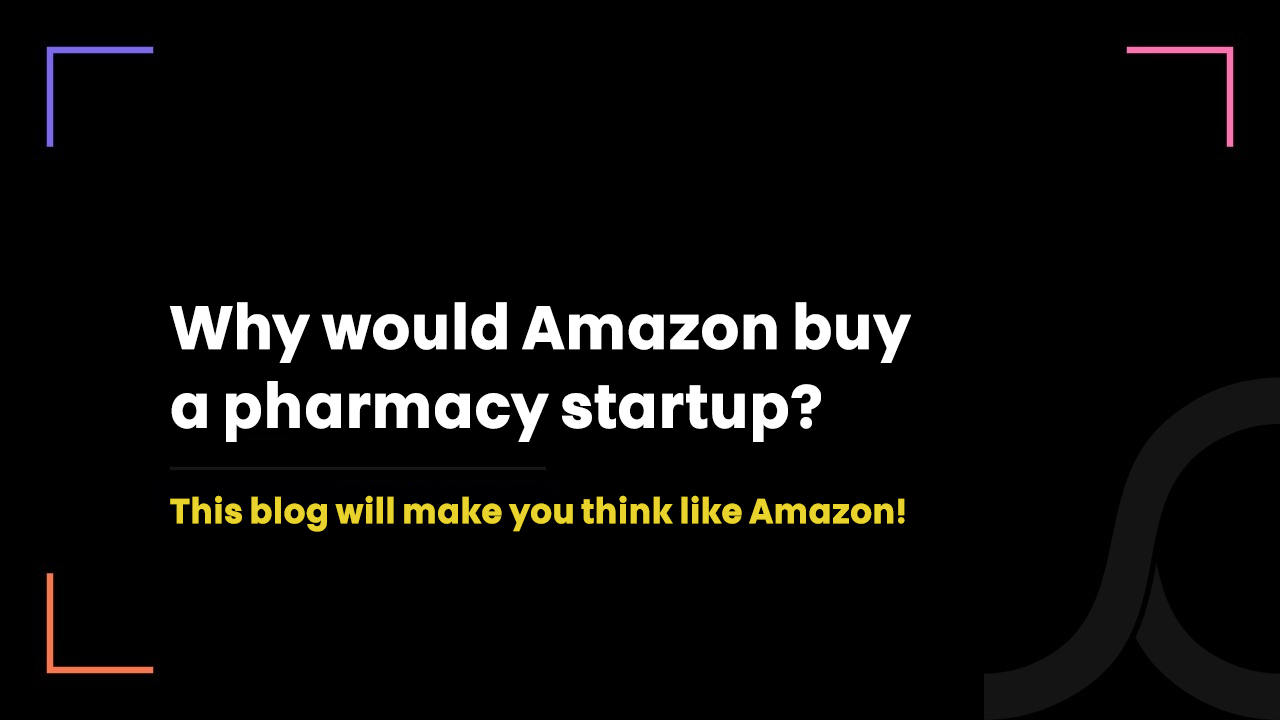 7 months ago
Spending on prescription medications in North America is growing up to 7% annually after hitting $500 billion in the USA only last year.
The report also states that more than 50% of people in this region fail to take their drug combination correctly.
If you see an opportunity here to ease people's challenges, we can give wings to your pharmacy app idea with our expertise in app development and compliance.
But first, let me clear all of the doubts you might have right now.
Our other useful resources:
Why should a pharmacy develop a mobile app?
What's common in Uber, Airbnb, and Bird? They all are billion-dollar companies and they solve real-life problems!
People taking medications have real-life problems.
They have to stand in the queue at a pharmacy, sort their pills, and remember to refill their prescriptions.
Like Uber solved the last-mile transportation problem with the most easily accessible digital medium which is a mobile app, a pharmacy store or a startup can solve these real-life medication problems with a tiny and affordable mobile app.
Amazon must have figured out the potential of online pharmacy because they acquired an online pharmacy startup named PillPack in a deal of $753 Million.
We're thrilled to share that @amazon has agreed to acquire PillPack. Together, we will continue making it easy for customers to save time, simplify their lives, and feel healthier. We're excited for our future together. Read more: https://t.co/aMefiE4lWD pic.twitter.com/qOnglYnIC9

— PillPack (@PillPack) June 28, 2018
The deal itself revealed the possibilities of an online pharmacy app!
How long does it take to develop a pharmacy app and go online?
Let's address this with 'time-to-market'.
It is crucial but not easy to accurately estimate app delivery and launch time.
However, with our rapid app development technique and well-organized development & delivery approach, we have achieved a milestone of pharmacy app development and delivery within 30 days.
What will be the breakeven time for your online pharmacy?
First of all, the breakeven time is the time you require to cover the initial investment and start making a profit.
The breakeven time depends on your current market position.
For pharmacy startups that need to build a market position from scratch, breakeven time can be elapsed to a few months.
But pharmacy stores practicing business for many years can easily reach a breakeven point within a few weeks.
Because they already have existing customers that can be diverted to online pharmacy apps.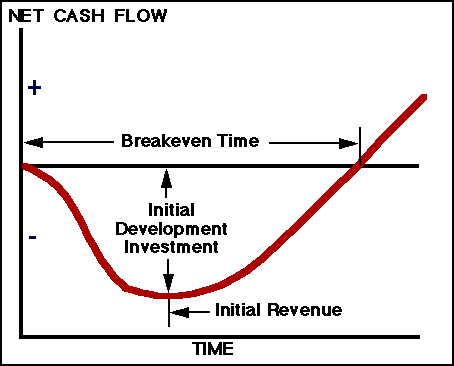 How does an online pharmacy operate?
Let's understand it with the example of PillPack pharmacy.
User Role:
While signing up, users need to provide a list of medications, doctor information, insurance information, and payment method.
Online Pharmacy Roles:
PillPack coordinates with the doctor to collect prescriptions.
PillPack packs the medications by the time of day and delivers them to the user
PillPack automatically refills the medication before the user needs it again.
On which technologies does a pharmacy app like PillPack works?
In addition to basic development technologies such as React for app UI, Amazon RDS for database, and PHP for backend, one can implement robotic process automation to increase the revenue per employee, reduce transcription errors and achieve high productivity.
The pharmacy app integration with top pharmacy management software such as TELUS Health Kroll is also a fundamental requirement.
Fetching drug information from provincial drug information systems is one of the reasons why this integration is vitally important.
We've earned expertise in RPA as well as TELUS Health Kroll integration.
What are the regulations an online pharmacy app should address?
Since a pharmacy app saves, uses, and shares patients' personal as well as health information digitally, it should adhere to government privacy regulations imposed by federal and provincial governments.
For instance, HIPAA is the privacy law applicable to your pharmacy app in the USA.
Whereas, PIPEDA is the Canadian government privacy law applicable in Canada at the federal level and PHIPA is provincial law applicable to you in Ontario.
You can know more about HIPAA, PIPEDA, and PHIPA laws and access the HIPAA compliance checklist by visiting our dedicated page on healthcare compliance consulting.
What are the ways you can improve patient adherence with your pharmacy app?
Prescription adherence is a critical aspect of healthcare as it refers to the extent patient follow the medication regimen as prescribed by their healthcare provider.
Approximately 50% of patients do not adhere to their medication regimens, which can lead to a range of negative consequences, including increased risk of hospitalization, disease progression, and even death.
Some of the most common reasons for non-adherence include:
Forgetfulness
Concerns about side effects
Lack of understanding of the medication
Financial difficulties.
To improve prescription adherence, healthcare providers and pharmacists can take a range of steps:
Providing clear and simple instructions for taking medication
Educating patients about the benefits and potential side effects of their medications
Addressing any concerns patients may have
Simplifying medication regimens as much as possible
Technology can play a huge role in improving prescription adherence.
For example, digital health solutions such as medication management apps and telehealth platforms can help patients stay on track with their medication regimens by providing reminders and tracking medication use.
Electronic prescription systems can also help reduce errors and improve medication adherence by ensuring that patients receive the correct medications in the appropriate doses.
What are the ways to multiply the revenue stream through the pharmacy app?
The global app market is moving toward multi-purpose apps.
A multi-purpose app targets multiple challenges of users and meets multiple market needs through a single app which results in multiple revenue streams.
You can also make your online pharmacy app a multi-purpose app to add more revenue streams.
For that, you can expand the pharmacy app feature set to telehealth app features and home healthcare eCommerce app features.
Recently, the Ontario-based online pharmacy app named PocketPills has rolled out the telehealth or virtual care service through its pharmacy app.
With this, users are now able to receive doctor consultations, prescriptions, and medication delivery from a single source.
We would like to share our current efforts for a flourishing future of the pharmacy.
Our team accommodates app developers, healthcare compliance experts, security experts, and even RPA engineers.
With such a diverse team, we can turn any sort of healthcare app idea into a thriving mobile app.
Currently, we are working for a Canada-based pharmacy to develop the app for them.
Here, we are sharing exclusive screenshots of the pharmacy app that we developed recently.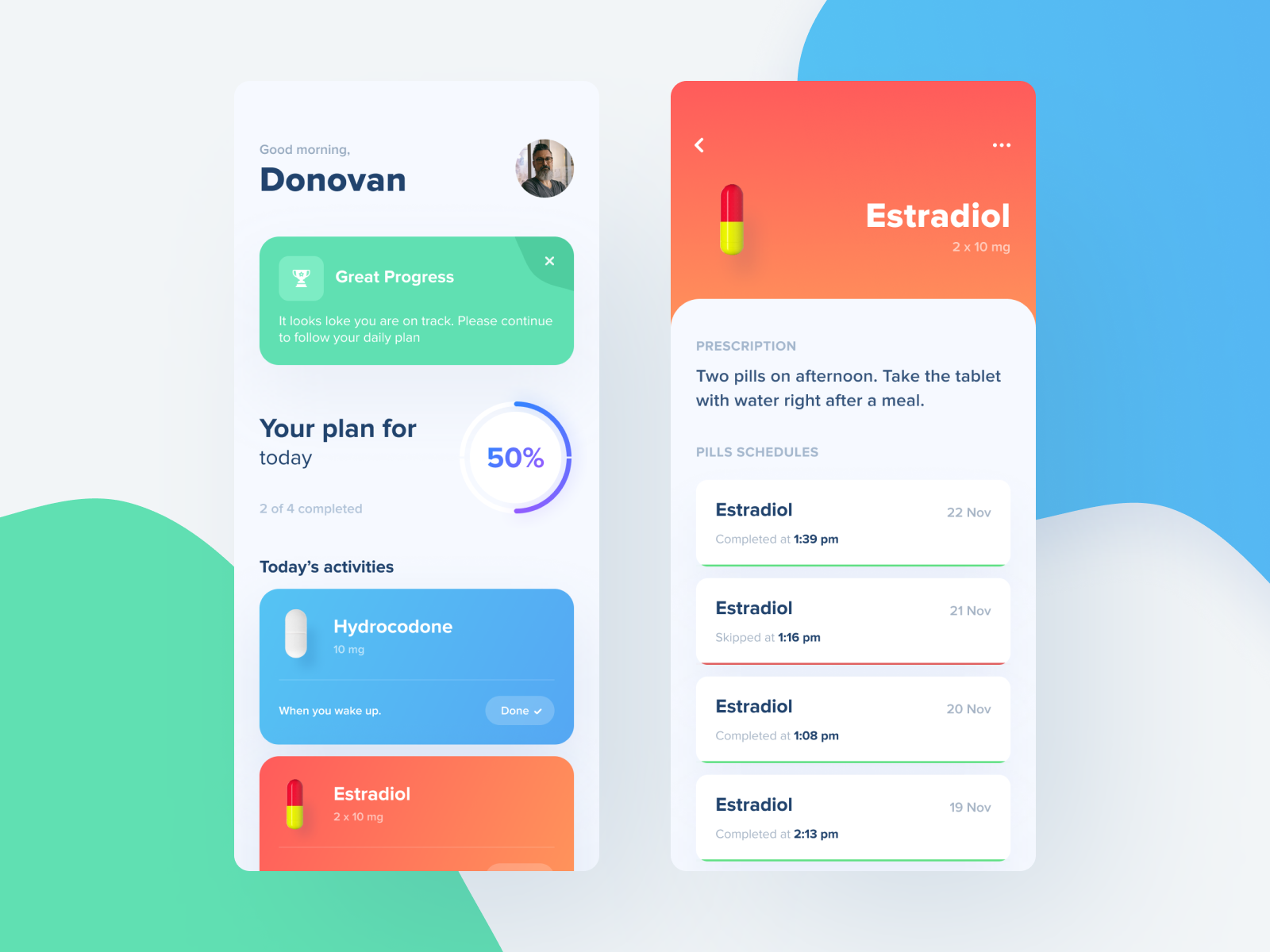 We would love to know your thoughts on this app UI and talk to you to discuss the pharmacy app idea, compliance, and healthcare technologies.
You can reach out to us by filling out the form.