10+ Mind-Blowing Healthcare App Examples for 2023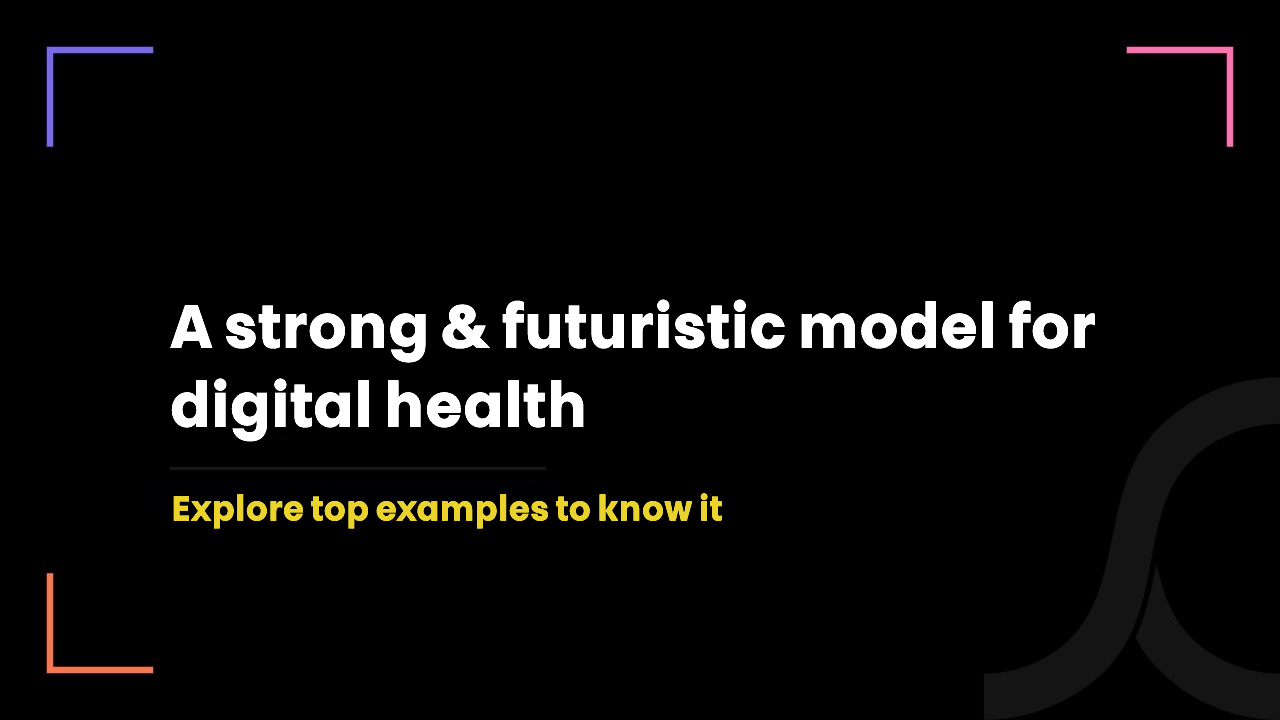 12 months ago
There're more than 400,000 digital healthcare apps available in the market.
And these numbers are increasing at a rapid pace!
Because mHealth apps are delivering peace of mind to both patients and their care providers in all sense.
Not only this, but it also helps healthcare stakeholders to provide more affordable care solutions.
However, it's not easy to find the best app (for care needs and business inspiration).
Because every app's functionalities and usability vary according to patient and healthcare professional needs.
Luckily, we have created an entire list of the top healthcare app examples.
That you can use it for both – providing digital health solutions or grabbing inspiration from it for business purposes.
Top 12 healthcare app examples (Best for patients and healthcare professionals)
It's more likely that you have never heard of the apps we have listed here.
But we have done it with a purpose – to share the futuristic concept with you.
And with zero doubts, these all apps are going to perform in 2023 and beyond.
Because each of them is improving the standards of digital health with trending and futuristic technologies.
So, let's explore each of them in detail.
1. Ada – Check Your Health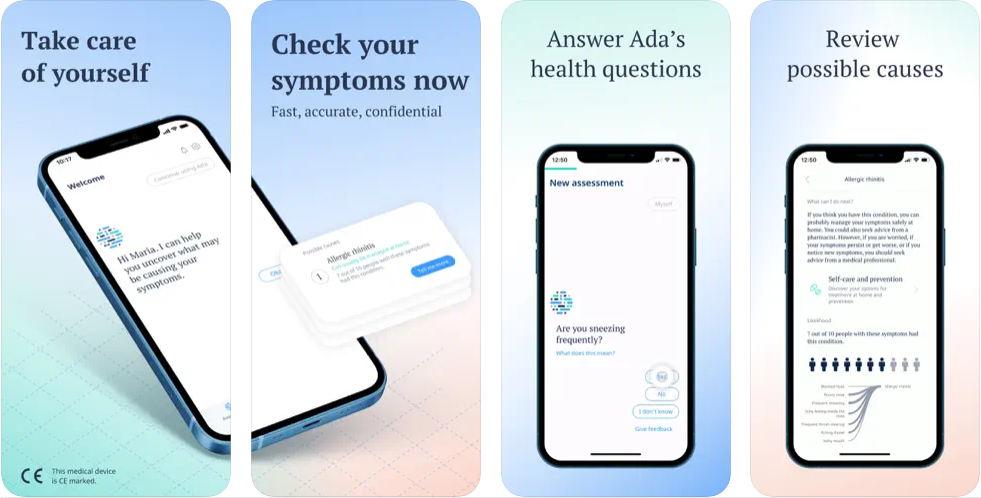 It is an award-winning best healthcare app for patients.
Ada helps the patients to check the symptoms and find what might be causing them.
And it is free to use!
But how does it work?
First, a patient or their loved one needs to answer some of the questions.
As per the given answers, the app uses powerful AI algorithms to find the most appropriate condition of the patient.
And to do so, Ada has a large-scale medical dictionary that contains thousands of conditions and disorders.
Then it shows the entire report in the app of – what is wrong and what should you do next.
Key takeaways from it:
Health assessment reports
2. Spruce: Medical Communication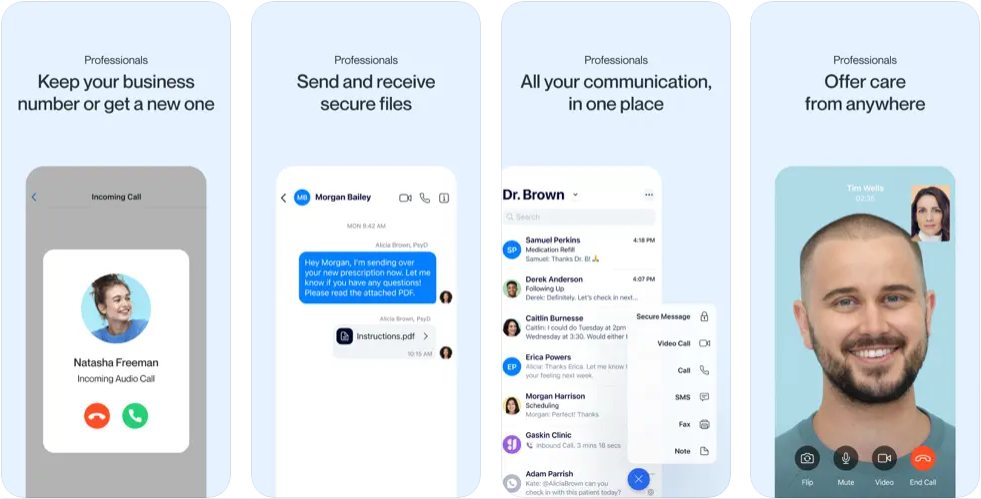 It's a communication app for healthcare professionals but it is also designed for telehealth services.
Using it, doctors can easily communicate with each other via text, fax, chat, and video calls within or outside of the healthcare setting.
But what makes it special?
Easy-to-use operational tools like automated communication, panel management, and team collaboration
It is HIPAA-compliant so no need to worry about privacy and security.
Supports both mobile and desktop
3. Aetna Health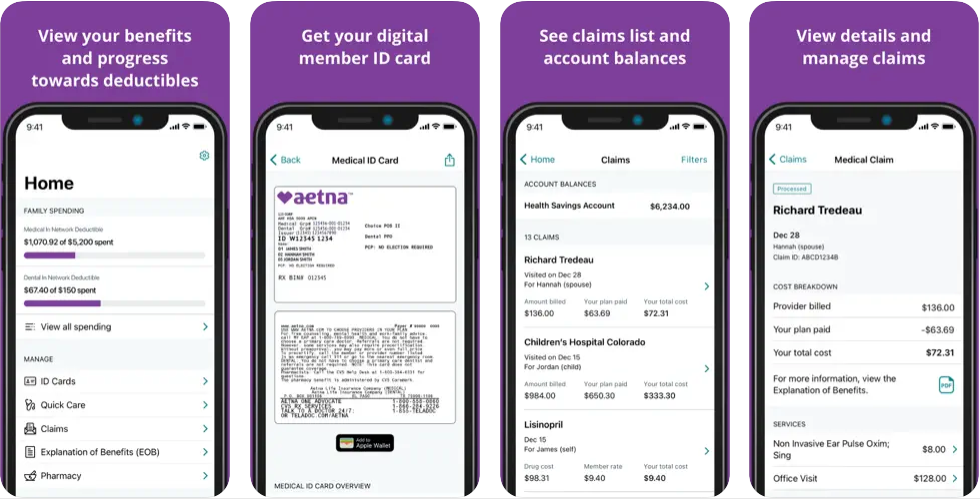 Aetna health is one of the best healthcare app for patients.
Because it lets patients access care solutions and manage health information and benefits in one place.
Here is how it helps.
Find and connect with a doctor based on reviews
Personalized health reminders
Medication details with cost estimation
4. Vivian - Find Healthcare Jobs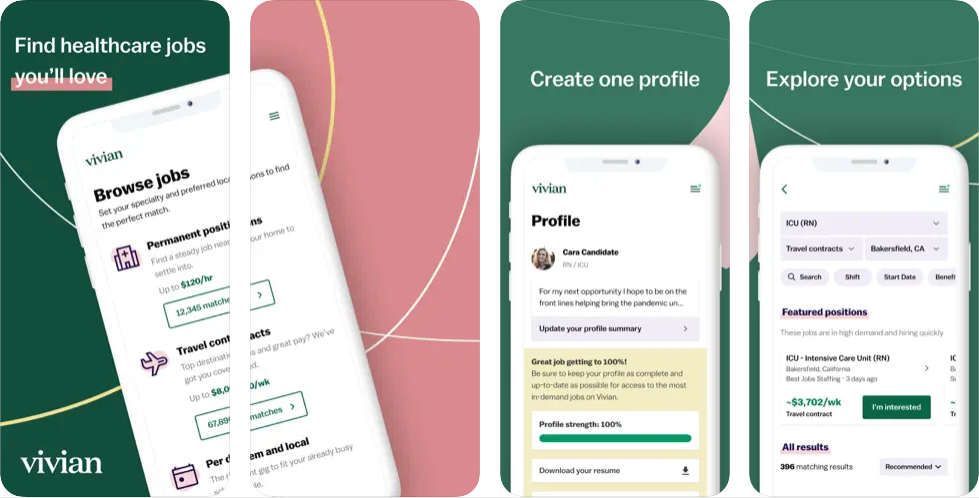 A job marketplace opens the door to possibilities that job seekers might not have ever imagined.
Because it helps them find the most suitable job in just a few simple steps.
Vivian is a job marketplace that only focuses on healthcare professionals in order to let them get a job they love.
And here are a few steps to get a healthcare job from it.
Explore the options as per your preferences
No phone calls and cold email hassles. Connect with the employee via real-time chat.
5. Wysa: Anxiety, therapy chatbot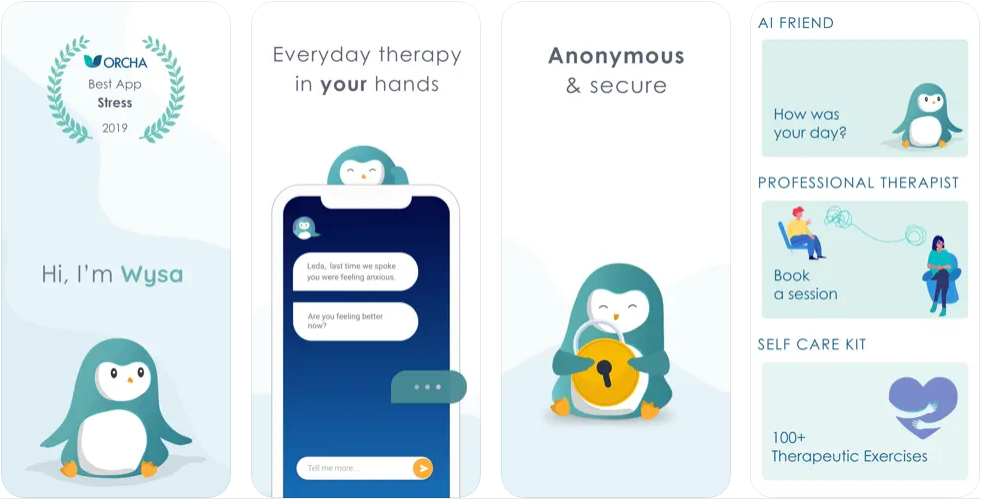 In many cases, a patient having mental health concerns always tries to avoid visiting a therapist for every small need.
On the other hand, sometimes a patient doesn't get real-time support due to the lack of care accessibility.
This is when a mental health chatbot like Wysa comes into action.
It is used by over 1 million people across the world for their anxiety, CBT (Cognitive Behavioral Therapy), medication, and DBT (Dialectical behavior therapy) needs.
Wysa has an intelligent chatbot that uses AI – that analyzes the emotions and reactions a patient expresses in the app.
And with its large-scale database, it suggests the best possible way to cope with those challenges.
You must also read: How to start an online CBT in Canada?
6. Intellect: Create A Better You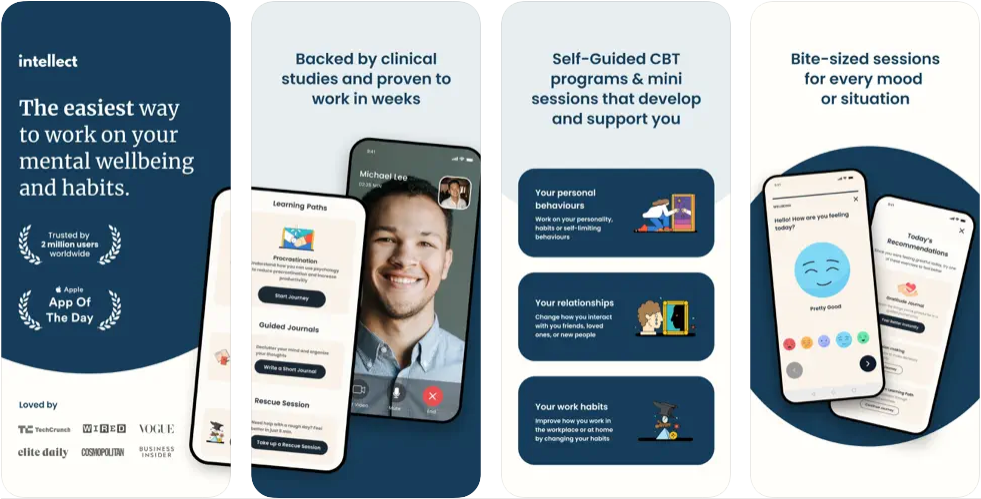 This healthcare app example is the perfect place to build healthy habits, be more productive, and boost mood with a self-guided cognitive behavioral therapy program.
In fact, the entire program is clinically approved by behavioral experts and world-class psychologists.
Apart from that, it also offers online therapy sessions as per your mental health needs.
But how does it add value to your mental health peace?
7. MedBridge GO for Patients
Patient education is the way to improve overall well-being and care outcomes.
And that's what MedBridge Go is offering.
It helps the patients to stay on top of their physical health without stepping out of their homes.
What's more, its home exercise program is built with 3D models and award-winning content.
So, how does it help?
Education materials verified by certified therapists
Videos and PDF in a form of a step-by-step guide
8. CBT Thought Diary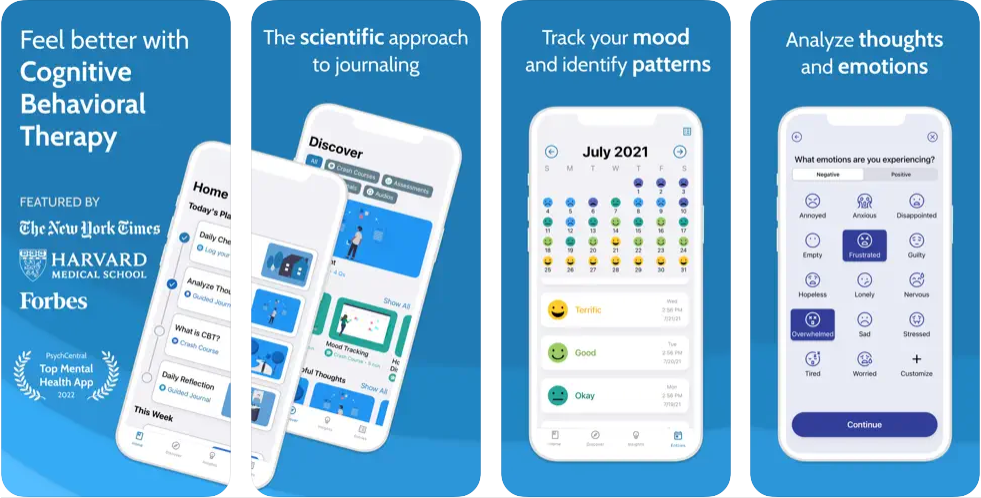 It is one of the best healthcare app examples.
But why?
Because it helps the patient to evaluate, understand, and improve their thoughts and emotions.
And for that, patients just need to record their moods, emotions, and reactions in the CBT thought diary.
But is it really effective?
Let's see what users are saying about this app.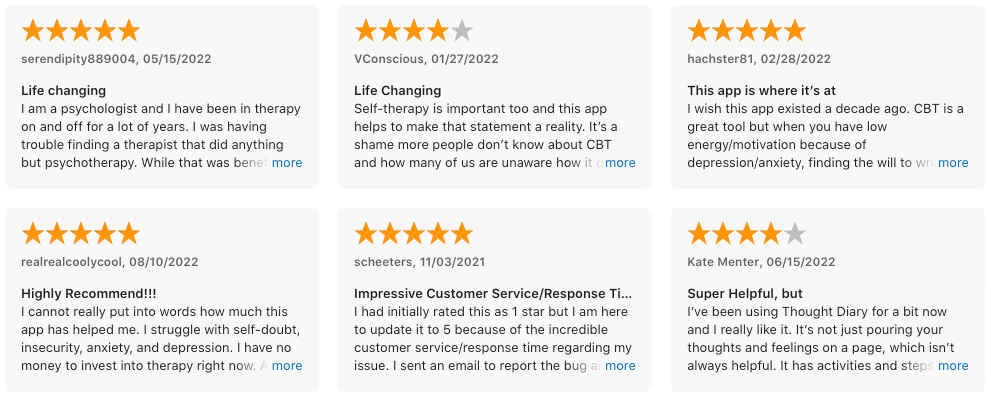 9. Recovery Path - Addiction Help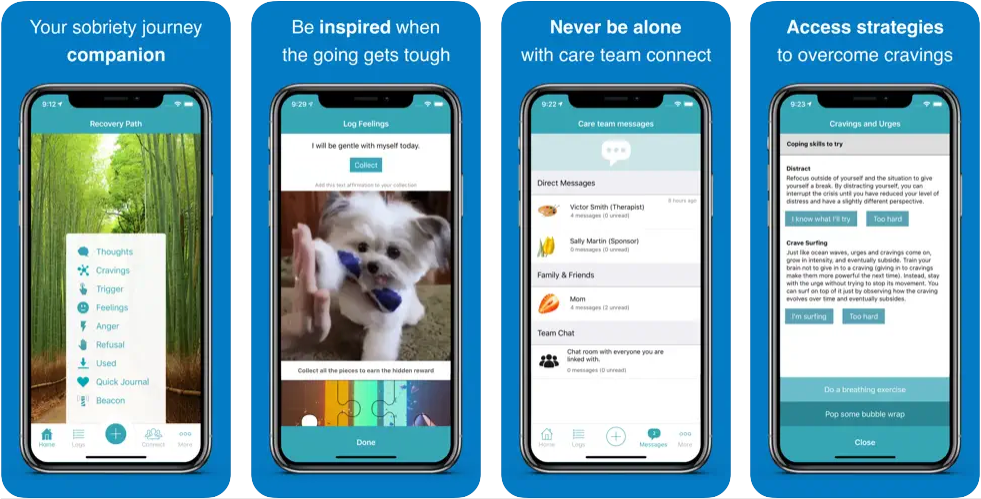 If you or your loved ones are struggling with addiction to substance use or alcohol, this app is surely going to help you.
Because it offers exactly what a person needs to recover from their addiction.
For example,
Real-time support from the certified care team
Daily inspiration to keep up with the recovery plan
Over 100 coping strategies
Find communities for emotional support
Clinically proven activities for recovery
Read our guide on: Develop addiction recovery app
10. Carb Manager–Keto Diet Tracker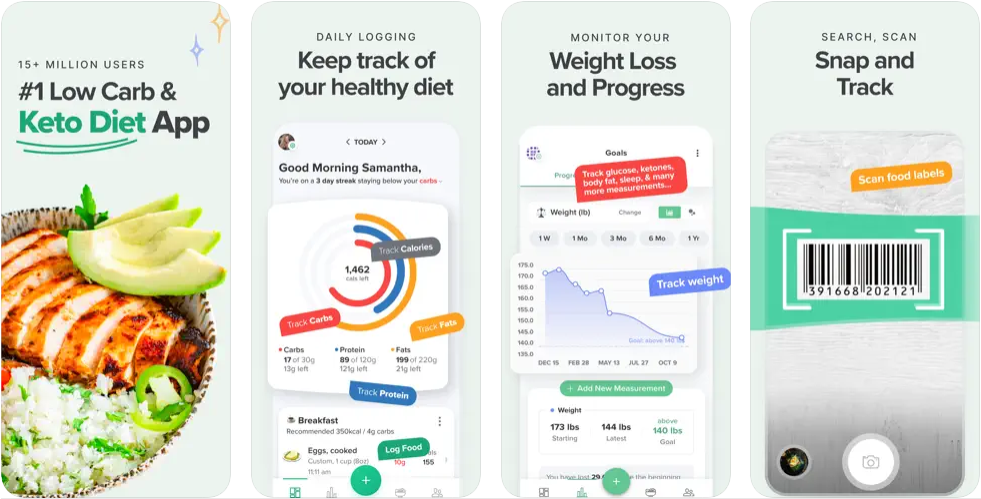 Many people do a ketogenic diet to – lose weight, boost metabolism, and lower appetite.
However, it is essential to perform it in the right way in order to not disrupt your weight loss goals and avoid serious conditions like ​​ketoacidosis.
To perform it effectively, the Carb Manager is there for you.
It offers the most advanced keto diet tracker that includes –
Macros, water, weight, and food tracker
Integration with a fitness tracker
Exclusive articles and videos
Explore our useful guide on: Diet and nutrition app development
11. Memory Lane Games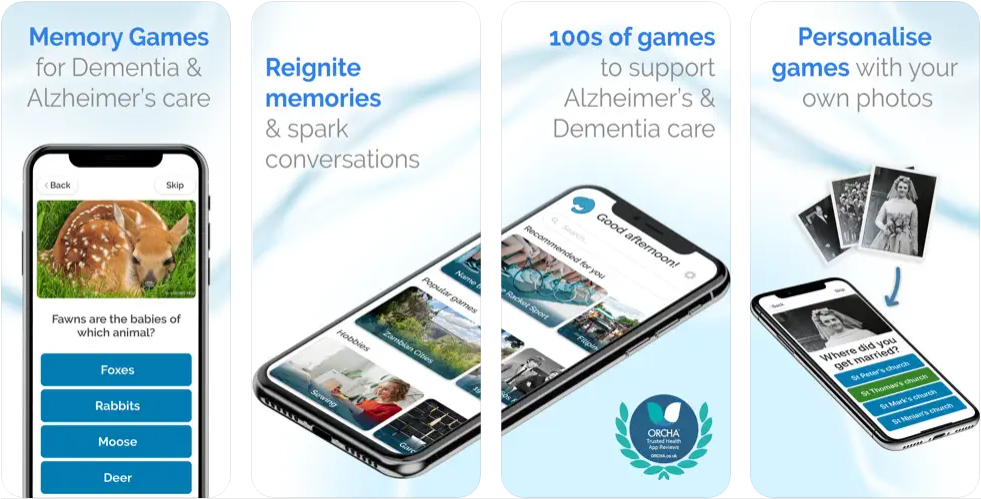 It's too hard for patients having dementia and Alzheimer's to reimagine their memories.
But research suggested that gaming has the ability to improve the cognitive skills of patients.
And Memory Lane Games is a perfect example of it.
It's a totally free app that offers almost 1500+ frustration-free games for dementia and Alzheimer's patients.
Using it, patients can recall the past and trigger positive memories with less effort.
Also, the app comes up with result-driven content for speech and language therapy.
Read our complete guide on: Dementia Care at Home
12. Doximity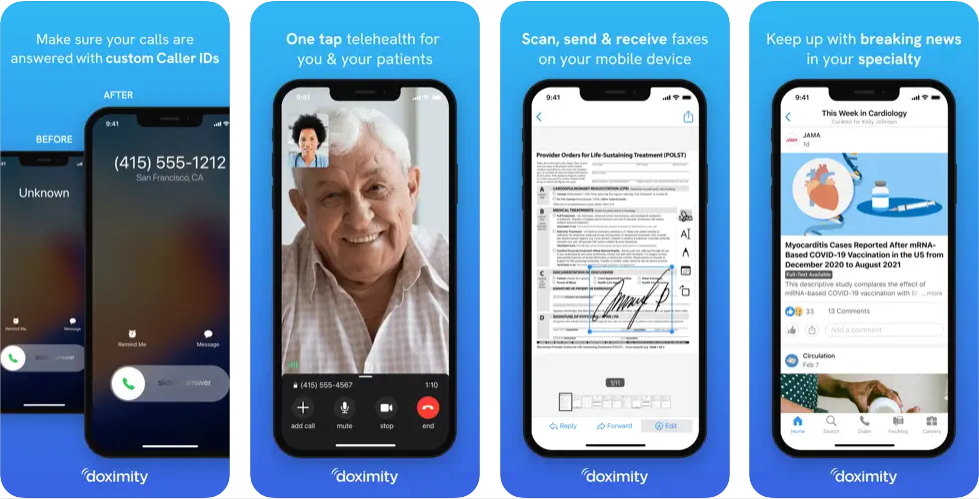 Are you a healthcare professional?
If yes, then you might have to face some barriers in communicating with other healthcare professionals right?
If yes, then this app is the best healthcare app example for you.
It's like a LinkedIn for doctors!
And over 2+ million healthcare professionals are already using it.
It is helping them to make their medical communication faster, simple, and effortless.
But how?
HIPAA-compliant messaging and fax
Search, find, and connect to any health providers
Create a network with employers and colleagues
Digital CV to show what you do best
Call patients without using *67
And recently, Doximity added a telemedicine feature to help healthcare professionals easily connect face-to-face with their patients.
Time to branch out your ideas
There you have it, the best healthcare apps for patients that can help you get inspiration or ideas to achieve your clinical and business goals.
So, what's next?
Unfortunately, just thinking about ideas isn't going to help you achieve your goals – no matter how hard you try it.
What you'll need is to – make it actionable.
For that, you'll need business, technical, and compliance experts.
And if you're looking for the same, we're ready to help you with our 50+ healthcare-specific IT professionals that include developers, designers, QA engineers, compliance experts and business analysts.
But why us?
Because we only entertain healthcare IT projects with a solid vision to make healthcare accessible for everyone for the last 8+ years in majorly North America!