How to Launch a Virtual Mental Health Service like Felix Health?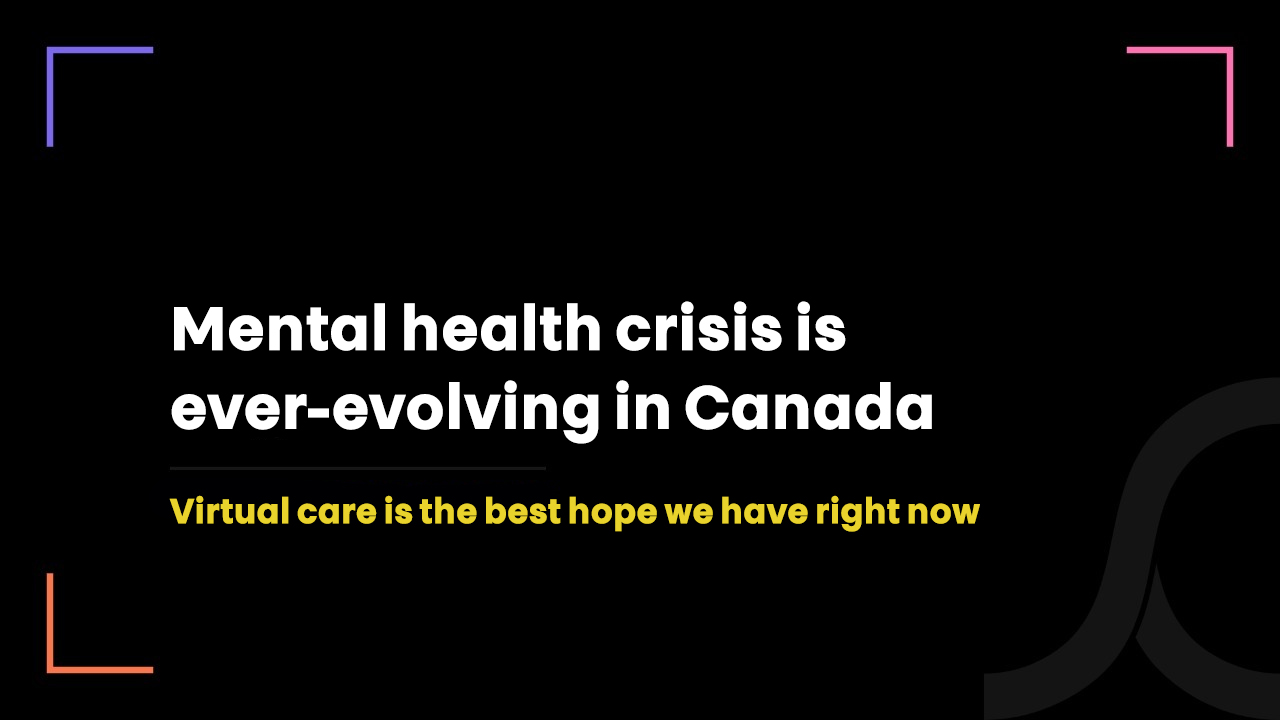 2 years ago
Felix Health - A Toronto-based healthcare startup - recently rolled out a virtual mental health service through its online platform to make mental healthcare more accessible.
.@felixhealthca just added mental health services! https://t.co/VPUXVGCxGo pic.twitter.com/IrPivQi7wa

— Russell Samuels (@RussSamuels) May 19, 2021
Initial plan of Felix Health is to provide prescription renewals and delivery of medicines related to common mental illnesses such as depression and anxiety.
Sensing a market trend around telemedicine, Felix Health is also planning to introduce virtual psychotherapy anytime soon.
Felix Health is considering mental health as a long-term expansion target.
If you are also on the same mission to deliver mental health services from a mobile app or web-based platform, this blog will solve all of your doubts.
The rise of virtual mental healthcare  
At first sight, it seemed like a virus attack affects physical health only.
But soon we discovered severe consequences of the pandemic in terms of the awful mental health of a large percentage of the population.
During the first wave of COVID-19 in Canada in April 2020, Ipsos conducted a survey and they found that 54% of the Canadian population feel isolated, lonely and unhappy.
That survey also revealed that younger Canadians - almost 68% - face more mental health-related challenges than people in their 50s and 60s.
In early 2021, things got worse with the emergence of new variants and no hope to get vaccine shots anytime soon.
A report from Morneau Shepell revealed people are feeling even lonelier in April 2021 than they were at the beginning of the pandemic.
However, to tackle unprecedented mental health challenges, government, healthcare providers and healthcare startups have centralized all efforts around virtual care or telemedicine.
And the attempt has been very successful.
Federal and state governments have announced funds for virtual mental healthcare.
Healthcare startups built and deployed virtual care technologies. And healthcare providers switched to virtual care to provide mental health remotely and rapidly. 
Government of British Columbia is promoting a virtual mental health app named Foundry on its official web page.
And the government is also supporting its province-wide initiative. 
Such partnership towards making virtual care a mainstream care delivery model clearly depicts a significant role of virtual mental health service to offer safe, convenient, quality and clinically easy & compliant care to patients going through poor mental health.
How can you launch a virtual mental health service?
You need to take several business, technical and compliance-related considerations into account for a clinically and legally successful launch of virtual mental health offerings.  
Most basic resources you would require: 
1. A virtual care mobile or web-based platform 
Needless to say, you need a dedicated mobile or web-based platform to seamlessly connect patients with clinical staff.
Virtual care platform is not only meant to carry out video calls. It streamlines the entire clinical workflow from appointment booking to patient intake, medical consultation, referral and prescription.   
This is one of the reasons why you should not use free video calling apps such as Skype or Zoom for virtual mental care.
Another reason - more specifically a legal reason - to not use free video calling apps is that those apps aren't compliant with all data privacy laws of Canada which put data privacy at risk and make you liable for a hefty fine. 
When it comes to acquiring your own virtual care platform, you'll have several choices.
You can either develop a custom platform or purchase a ready-to-use white-label platform.
If you select a custom platform, you can build an MVP version or a full-fledged version. 
Explore our useful tech resources on it:
2. Clinical staff 
You have to make sure there are enough healthcare providers for offering virtual consulting to patients in a timely manner or without making them wait.
Because a major use case of virtual care is rapid care! 
3. Customer service team for providers and patients
Virtual care technology or any technology is prone to errors or can confuse the patients and providers with its advanced features.
In such a case, there should be a customer service team to solve all technical and non-technical issues of providers and patients to ensure the continuity of care. 
If you're a healthcare provider and acquiring a virtual care platform for your own practice, you have to validate with your tech partner whether they provide you with proactive IT support or not.
Virtual care IT infrastructure:  
1. EMR/EHR integration with virtual care platform
Easy access to clinical data of patients is crucial for quality care. By integrating your virtual care platform for mental health with EMR/EHR, you can enable providers to get access to all clinical data from a virtual care platform itself. 
Such an easy discovery of patients' clinical data enables providers to prepare accurate and efficient care plans focused on enhanced patient outcomes. 
2. Billing module as per province
Billing module of a virtual care platform is responsible for carrying out billing for patients having health cards, billing for patients having private insurance and billing for uninsured patients. 
For billing of patients having health cards, you would require billing service integration such as Dr. Bill to let providers submit claims to MOH directly from a virtual care platform. 
However, health cards of only Alberta, British Columbia and Ontario cover the televisits. Meaning, you need to integrate OHIP, AHCIP and MSP billing service with your virtual care platform when you are providing your services in these 3 provinces only.
If you are providing your virtual mental healthcare services in any other province including these 3 provinces, you need to integrate Telus eClaims to let providers submit claims directly to private insurers from the virtual care platform itself.
Additionally, for allowing uninsured patients to pay fees using credit/debit cards, you need to integrate a payment API such as Stripe or PayPal. 
3. Online referral system 
Primary care providers should be able to refer a patient to a secondary care provider for specialized care after initial treatment.
So, for easy collaboration between primary and secondary care providers, you should ask your tech partner to add an online referral system into a virtual care platform. 
Online referral system should work on this basic workflow:
A primary care provider searches for a secondary care provider from the platform. 
A primary care provider writes a referral note. He has options to either write a custom note or select from available templates.
Virtual care platform automatically adds patient info and his clinical data in a referral note. 
A primary care provider sends a referral note to a secondary care provider and updates the patient for the next step. 
Read our related solution on: Patient referral management software
Compliance readiness: 
1. Federal-level data privacy law
In Canada, PIPEDA will apply to you at the federal level. Meaning, you have to address all technical and operational requirements of PIPEDA in your organization including virtual care IT infrastructure. 
2. Provincial-level data privacy laws 
You also need to satisfy provincial laws of the province where you practice virtual mental care.
For instance, you have to adhere to PHIPA in Ontario. Similarly in Alberta, you have to adhere to HIA. 
Each of these laws has several different complex requirements. For instance, PHIPA in Ontario does not ask you to carry out PIA. But HIA in Alberta makes it mandatory for healthcare entities to carry out PIA.
Only purpose of these healthcare data privacy laws is to set a legal framework for data storage, usage and sharing while ensuring data confidentiality and security. 
3. PIA and TRA 
It is advisable to carry out PIA and TRA every year. PIA (Privacy Impact Assessment) reveals privacy issues your entire organization has. Once you know your organization-wide privacy issues, you can easily mitigate them.
Whereas, TRA (Threat and Risk Assessment) reveals privacy issues your virtual care IT infrastructure has. 
You should read our case study on How to Execute PIA? for more information.
How can we help you launch a virtual mental health service in Canada?
We're Ontario-based virtual care tech, business and compliance experts.
Our dedicated teams of developers, business analysts and compliance specialists work together with a commitment to solving all of your tech, business and compliance challenges stopping you from entering into the virtual care space. 
We have been proactive in Canadian healthcare IT market for more than 8 years.
But since the pandemic, we have doubled our team strength and efforts for empowering healthcare providers with the right tools and technologies at an unbelievable speed. 
Be it LTC homes or hospitals or healthcare startups, we have been providing them peace of mind with our in-house, affordable and reliable virtual care technology.
We have experts, expertise and experience to build mobile and web-based virtual care solutions in the category of MVP, custom or clone. 
Being a Canadian company, we are well-aware of clinical terms, clinical protocols and compliance requirements of Canadian healthcare system and that's what makes us local experts!
We also provide a white-label virtual care platform - developed specifically for Canadian healthcare providers. 
Our white-label solution is compliant with all data privacy laws and it streamlines entire clinical workflows as we decided on a feature set after knowing all on-ground requirements of Canadian healthcare providers.
Following are some of its real screenshots.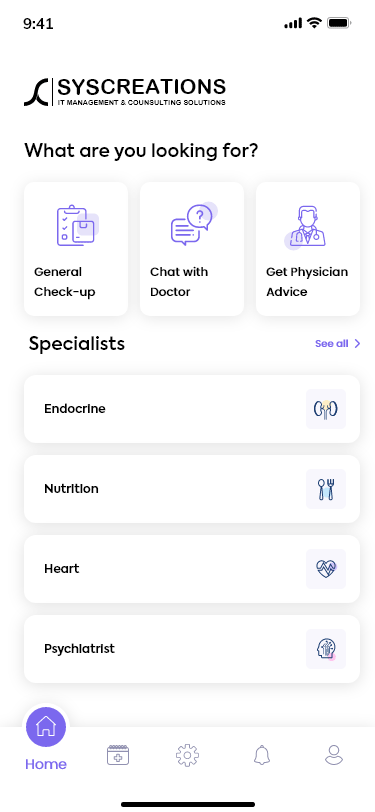 Explore our entire product on: White-label telemedicine app