4 Practical Ways to Save 50% on Healthcare App Development Cost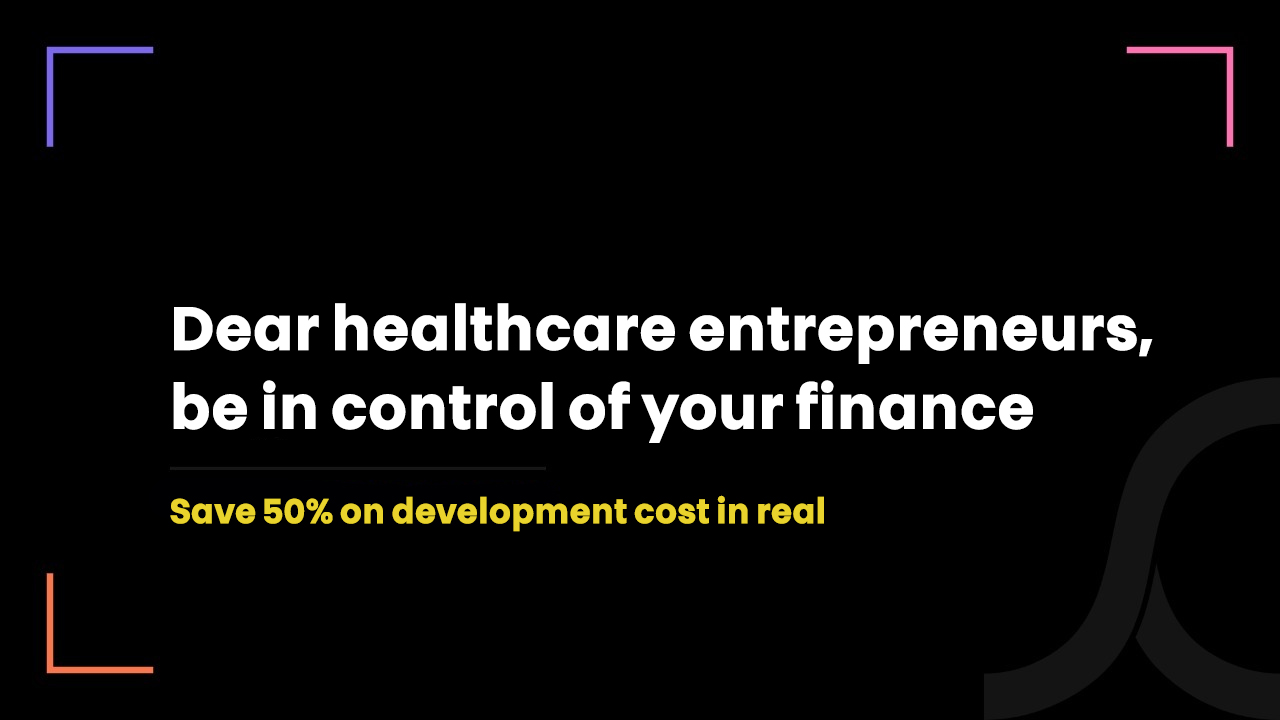 3 years ago
You can only find this blog useful if you are aware of the fact that in North America, it generally costs more than $70000 to develop a decent enough healthcare app.
For many healthcare startups equipped with great ideas, $70000 is nowhere near their budget.
So, to help such healthcare startups give wings to their ideas within their budget or in the half of $70000 or much lower than that, we have outlined 4 practical tips.
Our other very interesting healthcare resources:
1. Consider a progressive web app over a mobile app
Healthcare app developers charge more than $60 per hour due to complexities involved in writing code for an iOS and Android app.
So, why not drop an idea of a mobile app and adopt a much affordable yet app-equivalent progressive web app if your budget is around $20000?
You must be wondering, what is a progressive web app (PWA)?
A PWA is not like a typical static website that takes years to respond to a click.
A progressive web app is the future of websites.
In simple terms, it looks like a website but has all capabilities and features of a mobile app.
As a result, it becomes faster, engaging, and reliable.
Still, confused? Well, https://www.google.ca/maps is the best example of a PWA.
It loads fast. It does not take more than 2 seconds to load your click request.
You can zoom in and zoom out like a mobile app. You can add a site on home screen and directly open the page from home screen without visiting a browser.
It gets updated automatically in real-time. It gathers information from multiple sources and presents them in real-time.
It runs in the background. It even sends you notifications.
So, if you select a progressive web app over a mobile app, you will enjoy all features like a mobile app without spending a huge amount on development.
Because developers developing PWA do not charge much. You can get a secure and feature-rich PWA for your healthcare startup within $20000.
If a mobile app is your only choice, we have tips for that also to save 50% on healthcare mobile app development cost.
2. Choose cross-platform mobile app over native app
Let's first understand the difference between a cross-platform mobile app and a native app.
A native app runs on the only OS it is developed for. For instance, if it is an Android native app, it can run only on Android OS. Similarly, an iOS native app only runs on iOS.
Meaning, developers have to write the code of the same app differently for Android and iOS which doubles development time and development cost.
But in the case of a cross-platform app, developers have to write code for a single time to run an app on both Android and iOS devices as a cross-platform app runs on a single codebase.
Meaning, developers have to write a code only for one time which brings down app development time and cost significantly without affecting usability of a mobile app.
3. If native app, select MVP version of it
If a native app is the only thing you desire from your technology partner, we would suggest going for an MVP version of a native app.
Why?
Because, native healthcare app costs significantly high - as high as $70000.
You might also have enough funds to pay your tech partner for a native healthcare app development. But it involves great financial risk as the healthcare market is full of uncertainties.
MVP version of a native app cuts the financial burden as well as risk while keeping you in control of your finances.
MVP version is a kind of protocol of a healthcare app - equipped only with useful and basic features.
Because of fewer features, an MVP version of a native app costs you under $25000. Moreover, it allows you to test your app among your competitors in the real market.
After testing the market successfully and getting feedback from initial users, you can upgrade your MVP app by adding more features.
This approach clearly depicts less financial risk as you invest more only after getting market assurance.
We have covered everything you need to know about MVP healthcare apps in our dedicated blog.
4. If not MVP version, white-label works best
If your business requirement is to have a full-fledged mobile app with useful, advanced and nice-to-have features, a white-label healthcare app works best for you in a financial and operational manner.
Basically, a white-label healthcare app is a ready-to-use or already developed feature-rich app provided by tech companies with your branding and customization in UI and features according to your needs.
However, tech companies providing white-label solutions might charge you extra for adding extra features to it.
Generally, a white-label healthcare app is armed with all common and advanced app features popular in the market.
In most cases, it is also a native app. Meaning, different apps for iOS and Android.
And most importantly, it costs almost half the price of a native app.
Since a white-label healthcare app is a complete package within budget, it is very popular in the healthcare startup ecosystem.
Check out our white-label telemedicine platform to understand how a white-label solution works best for startups!
Conclusion:
Rich invest in time, poor invest in money and entrepreneurs invest in value!