Mental Health for Seniors: How to Improve it with App?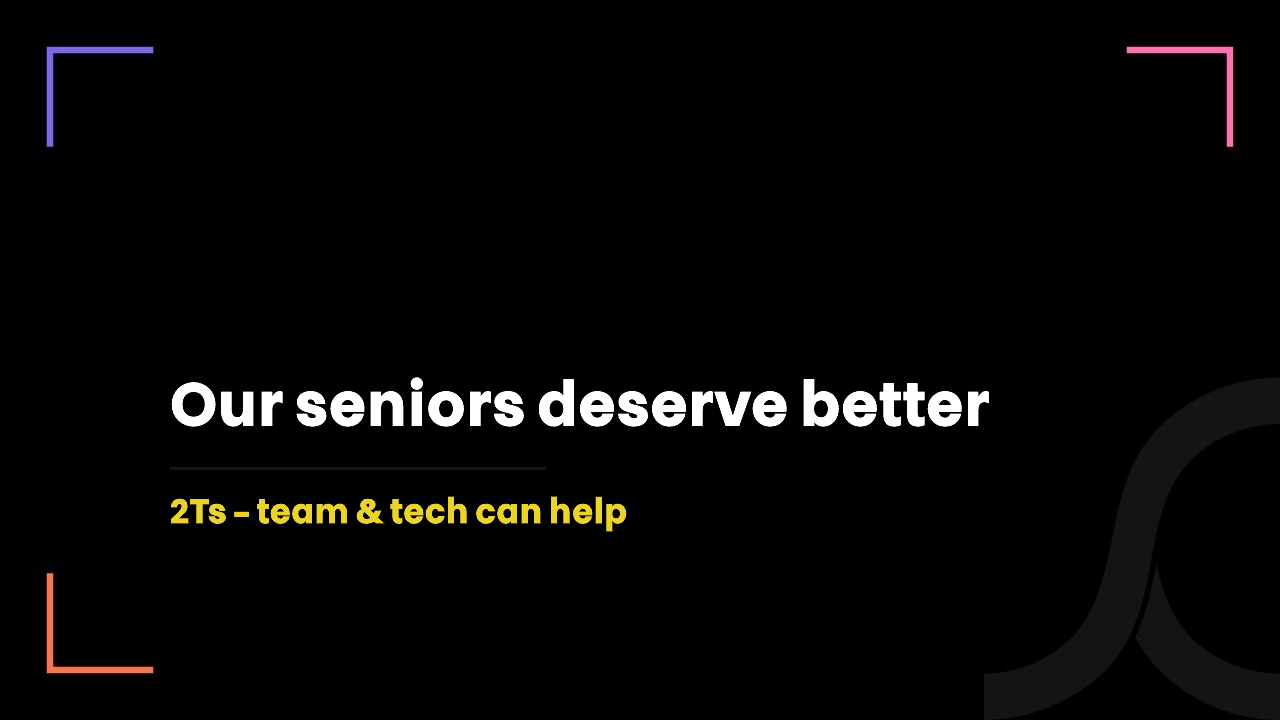 12 months ago
Mental health care for seniors is completely broken!
But how?
The North American healthcare ecosystem isn't designed to focus on the mental health needs of seniors
There is a massive staff shortage of psychiatrists and other mental health specialists.
Seniors with mental health challenges are visiting ERs and hospitals due to the lack of high-quality and real-time care.
Due to this, both seniors and their family members are struggling – financially and emotionally!
But a Seattle-based mental health startup Rippl has introduced a new care model in mental health for seniors.
And it helped them to raise a whopping $35M in its seed funding.
So, let's grab some inspiration from it.
We are thrilled to announce our investment in @ripplcare as they build a new kind of mental health care company. Congrats to @KrisEngskov, @IncaDieterich, & the entire team—welcome to the GC family!

Why we invested (by @hollsmaloney, Candace, & Lydia) https://t.co/BNpXOlZ8fc

— General Catalyst (@generalcatalyst) September 29, 2022
Mental health for seniors – A new care model by Rippl
Rippl itself is a new kind of startup.
Because they're just focusing on the senior's mental and behavioral challenges like – dementia and other neurocognitive disorders.
Rippl's mission is to make a positive impact on the lives of seniors with mental health disorders.
With this funding, Rippl is planning to –
Hire and train the mental health specialist
Open a clinical support center in Washington state
1. Specialized 24/7 mental and behavioral care
Rippl focuses on the value-based care approach.
This helps them to lower the costs by preventing unnecessary clinical visits and delivering high patient care experience and satisfaction.
To do so, they have a passionate team of therapists, psychiatrists, and other professionals who deliver 24/7 personalized care – via phone calls, online, or in their homes.
2. Care navigation and coordination
Care navigation is the way to provide optimal care – with the right person, at the right place, and at the right time.
And that's what Rippl is all about!
However, they're adding an extra layer to the care approach with ideal care coordination.
It includes organizing care activities and sharing information with each caregiver to create a safer and more effective care plan.
3. Therapy for all
Rippl strongly believes that families and caregivers play a significant role in improving the mental health of seniors.
That's why their mental health for seniors care plan also focuses on the family members and the ones who provide the care to seniors.
4. A medication management
Rippl follows comprehensive medication management.
And it includes – therapy review, analyzing the medical records, creating a plan, and follow-up.
This not only improves patient safety and outcomes but also helps in making a more effective care plan and reducing costs.
5. Improve the quality of life
It's only possible if the patient is involved in the care plan.
To accomplish this, Ripple provides easy access to support groups, education videos, and tools.
This helps seniors to get emotional support and enables caregivers to fill the gap in medical treatment.
6. At-home monitoring or remote patient monitoring (RPM)
This is the best among all.
Remote patient monitoring is the approach to analyzing the real-time health condition of the patients at any time, from anywhere using the app and IoT device.
For instance,
IoT or wearable devices continuously analyze patients' vital body signs (blood pressure, oxygen level, glucose level, etc.) and share the data directly with the healthcare app.
Using the app, healthcare professionals can quickly analyze the real-time condition of the patient.
This helps them in predicting the exact needs of the patients at any time from anywhere.
That's how Rippl is improving the standard of mental health care for seniors.
Things that will set you apart in mental health for seniors
If you're a mental health practitioner, startup, or entrepreneur, the next 2 minutes are going to be most important for you.
In terms of both – clinical practice and profitability.
1. Adopt a value-based care approach
Seniors are tired of unnecessary visits to ERs and hospitals.
On the other hand, therapists and other specialists are failing to deliver better outcomes in mental health for seniors.
In essence, the costs are rising so the care experience and outcome are gradually decreasing.
But the value-based care approach has all the answers to it.
In fact, patients are more likely to go for value-based care as it prevents their unnecessary visits while at the same time lowering medical costs.
Meaning, it's the best way to attract more patients and generate more revenue.
2. An experienced and passionate team
Mental health for seniors is all about how you help them in the best possible way.
And it's only feasible when you have a visionary team of specialists who are passionate about helping both seniors and their families.
3. World-class technology implementation
Technology is transforming entire healthcare.
Because it allows healthcare professionals to focus only on patient needs rather than being stuck in the clinical and administrative workflows.
For instance –
Telemedicine app to provide remote care to seniors
RPA (Robotic Process Automation) saves operational time and costs by automating your repetitive tasks
This is how you'll be able to create a better world for seniors and achieve your clinical and business goals with ease!
Explore our valuable article on: Top behavioral health EHR software
How can we help you scale your senior care business success?
We're an Ontario-based healthcare IT company.
In the past 8+ years, we've worked with almost 20+ senior care startups, LTC homes, and in-home care businesses.
Because senior care is our personal interest and we feel cheerful to solve its business, technical, and compliance challenges.
We have a visionary team of 50+ Canadian healthcare IT experts including – UI/UX designers, web and app developers, compliance specialists, business analysts, and QA engineers.
Our team holds the ultimate expertise in custom web and mobile app development, software development, and health tech integration with the latest and trending technology such as React.js, Node.js, AWS, Flutter, Kotlin, JAVA, and the list goes on and on.
So, if you want to bring a new era in mental health for seniors, let's make a call and discuss how we can fit our North American health tech expertise into your vision!
Read our complete guide on: Mental health app development