Online Dermatologist Solutions in Canada: Be the Best in Town by Focusing On Patients' Needs and Saving Time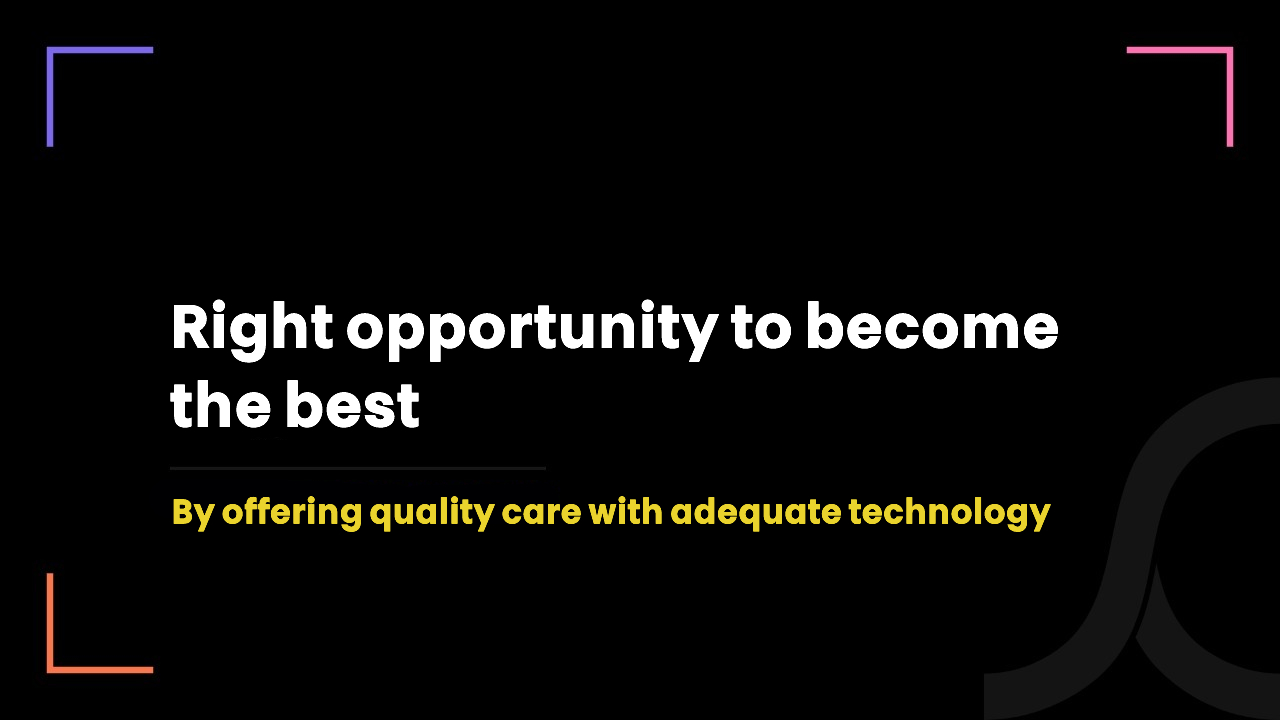 2 years ago
In the race of creating the best online dermatologist in Canada, people are avoiding the definitive technology solutions.
Furthermore, at the end of the day, the only thing that matters in the healthcare industry is a quality patient care experience, which is lacking in the case of many dermatologists right now.
However, without effective and proven technology, you can't deliver a quality care experience for patients with several skin-related diseases, which is a must-needed to stay ahead of your competitors.
That is where we come into the picture.
With our 7+ years of hands-on experience as a healthcare IT company, we assist healthcare individuals to deliver a quality care experience, with cutting-edge technology and streamlined internal workflows.
So, if you are willing to be the best online dermatologist in Canada with technology, you're in the right direction.
Know how you can be the best online dermatologist in Canada with technology
We as an Ontario-based healthcare IT company always focus on providing the most profitable healthcare IT solutions, for healthcare individuals.
To achieve that, we have everything you need from web & app developers to business and compliance specialists.
As a result, we have created a comprehensive strategy that will not only help you in providing a quality care experience but also assist you to make your market presence more compelling in this rising demand for the online dermatologist in Canada.
So, without wasting your time, let's start with the most significant aspect of the healthcare industry.
Deliver a quality patient care experience:
Let us guess one thing.
You as a dermatologist every day face the same common question from the patient having skin diseases such as,
How can skin problems be diagnosed?
From that, we can safely say that patients need the appropriate outcome for their skin-related concerns.
To accomplish that, you have to focus on the quality patient care experience which can only be achieved if you keep your patients engaged with appropriate technology.
Telemedicine platforms, online pharmacy services, ePrescription, and a prescription refill are one of those online services you can offer as a virtual dermatology solution provider.
For that reason, we are offering comprehensive online dermatologist solutions, which are classified as below.
1. Telemedicine web and app solutions for dermatology:
The benefits of telemedicine for dermatologists are endless. With the help of the mobile app or web app, patients can remotely communicate via text, call, and video call for their skin-related concerns.
For your better understanding, the following are the advantages of using telemedicine solutions that will completely assist you to provide a quality care experience, for your online dermatologist services in Canada.
Eliminates long time waits and travelling efforts of the patients
Flexible appointment scheduling and booking
ePrescription and medication refill can help you deliver a more quality patient care experience
Can offer dermatology solutions even in rural areas
Fast and secure payment options
As a healthcare-focused IT company, we offer the most compelling telemedicine web and app development services that include,
Custom app development
Clone telemedicine app development
Telemedicine source code solutions
You must also read: Canada's best telemedicine solution for dermatologists
2. Virtual waiting room:
Let us assume a scenario where you are the patient.
You are having skincare issues and have booked an appointment with a dermatologist in your area to get a diagnosis in the meantime.
After reaching the office, you observed that many other patients are waiting for their appointment with dermatologists.
So, what would you do? Cancelling appointments and heading to the other dermatologist, right?
Just like you, patients also don't want to be in a long queue and wait for their turn.
As per the survey, "Nearly 70% of patients would prefer a virtual waiting room than arriving at the office in person and completing the paperwork in a waiting room".
Sensing the opportunity, you can create a virtual waiting room for your patients which will give benefits to the patients such as,
Enhance patient satisfaction
Virtual waiting rooms give more safety and protection to the patients
No need to wait in the office waiting room
Patients can complete the other important works without a losing a place in the queue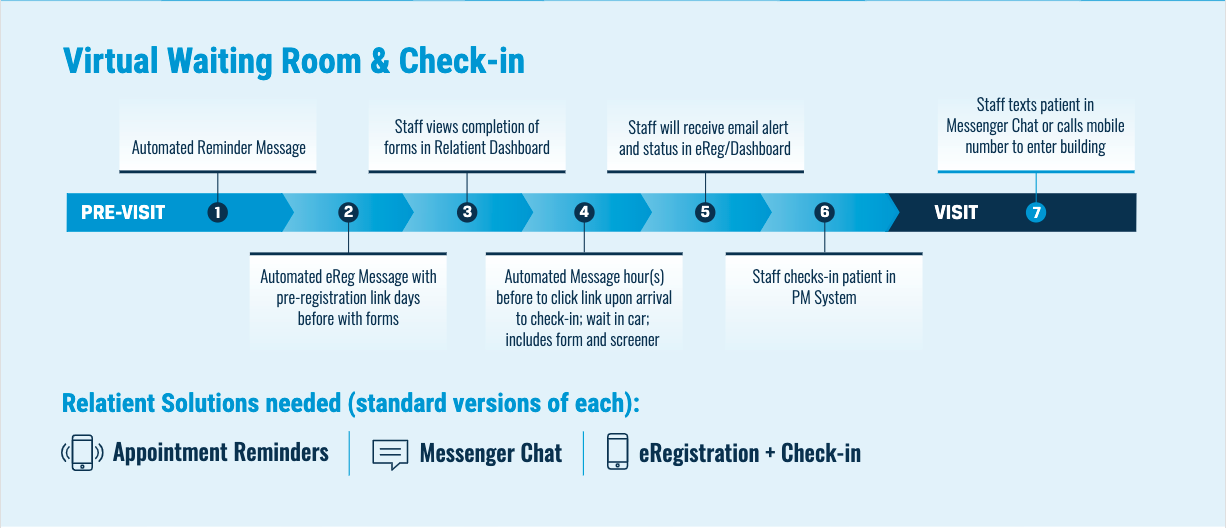 As a result, it reduces the burden on your staff members and allows you to create an efficient patient intake workflow.
You must also read: How does Virtual waiting room work?
Offer eCommerce and ePharmacy store:
As we said earlier, the only thing that matters is a quality patient care experience.
For that reason, as a healthcare IT company, we make sure that you get the best online dermatology solutions in Canada.
To achieve that, you can offer an eCommerce and online pharmacy store to sell skincare products and medicine for several skincare issues.
This leads to a remarkable patient experience as you're providing value to them by offering both dermatology solutions and an online store for the medicine and products in one place.
Furthermore, it gives benefits to the patients such as,
Saves a lot of time for the patients
Can discover the detailed information about the medicine and products
For any queries regarding the medication, patients can easily communicate with dermatologists
Patients are more likely to buy from the online store because it's more affordable than physical stores
Apart from the patient, the eCommerce gives benefits to dermatology such as,
eCommerce stores attract more customers which will boost your revenue
It makes your online dermatology stand out from the competition
You must also read: Build ePharmacy app like Algo
Create streamlined internal workflow management:
To create a positive impact on dermatology services, optimized internal workflow management is the most essential task.
Developing streamlined internal workflow assists you to access, manage, and update patient health records, at the point of care. This helps dermatologists to provide ideal patient-centric skincare solutions by putting in more time.
In other words, it enhances the experience for both patients and dermatologists.
If you're willing to make a streamlined internal workflow for your online dermatologist by automating repetitive work, we offer the most suitable RPA (Robotic Process Automation) solutions for that.
1. RPA solutions:
RPA is the latest software technology that is useful for automating computer-based repetitive operations within a system or care center.
In addition to this, it helps you build or manage the software robot which can analyze, understand, control, and complete the given tasks, same as the human.
Using RPA technology, you can automate the most common workflows such as – appointment management, EHR/EMR data entry, prescription refill, inventory management, SMS or email communication, and billing & invoicing.
In simple words – It simply enables you to focus on the patients' quality care services rather than other tasks.
The following are the other benefits of automating internal workflows.
Makes your dermatology care center more flexible and scalable
Reduces the burden on your staff
Improves work productivity
Immaculate patient health data management
Automation reduces the chance of medical errors
More efficient inventory management
Reduces the overall cost and your valuable time
While most Canadian dermatologists are focusing on increasing the revenue, you have the right opportunity to focus on patients' needs and quality care experience with the help of cutting-edge technology.