Get Canada's Best Telemedicine Solution For Dermatologists With Your Own Branding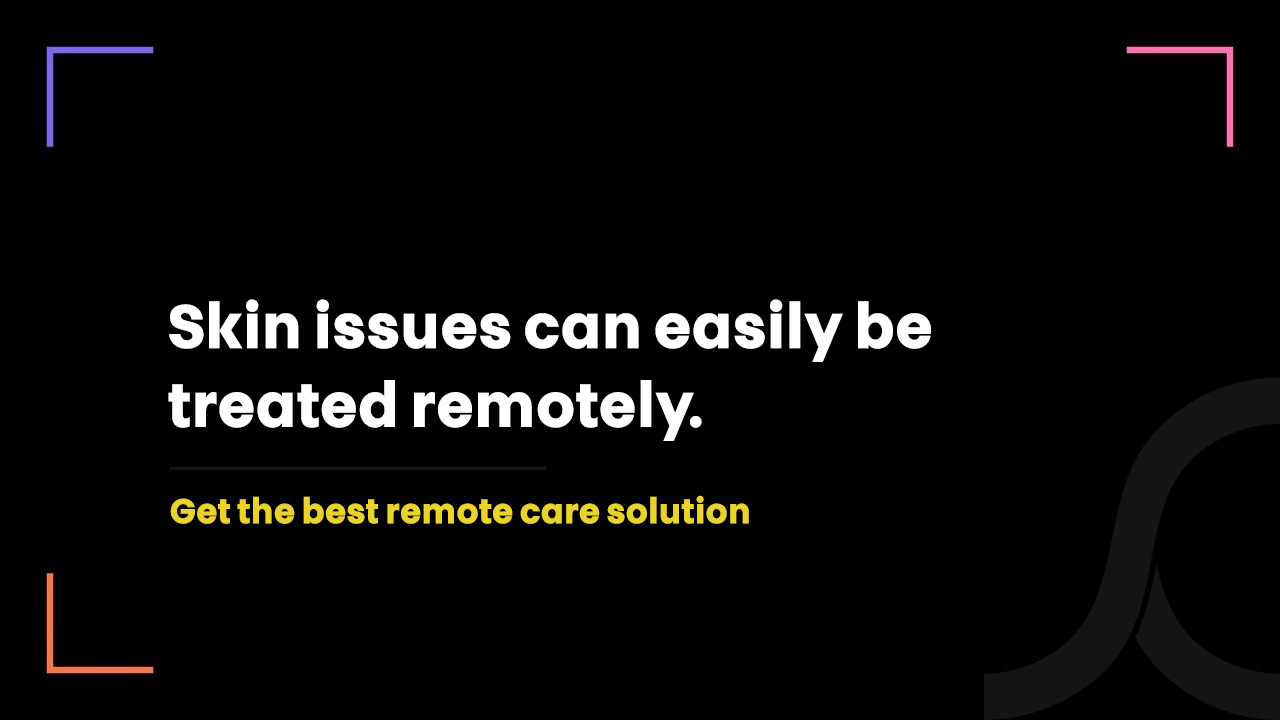 2 years ago
We're Ontario-based.
We are healthcare IT experts.
We've been working with individual physicians, healthcare startups and healthcare organizations for 7 years.
Last year, we launched a telemedicine solution - adopted by more than 20 healthcare providers so far.
It is a masterpiece.
It is compliant with all privacy laws.
It is for Canadian patients and their unique challenges.
Here are some of its real screenshots.
But please note these are the screenshots of our telemedicine solution for all healthcare specialties.
We'll customize it for you before delivering it to you.
So that we can satisfy your custom requirements, clinical workflows and needs.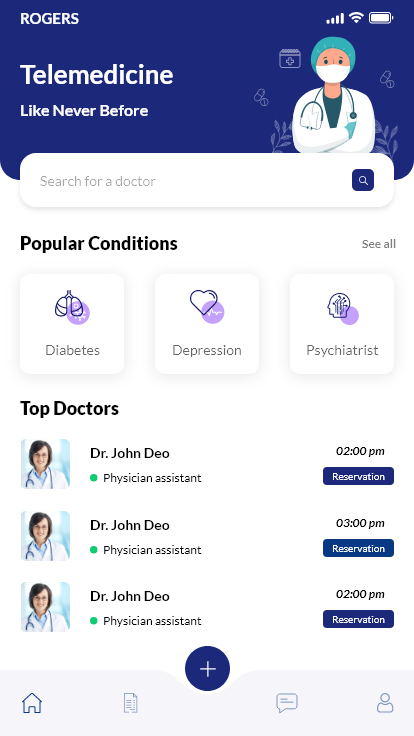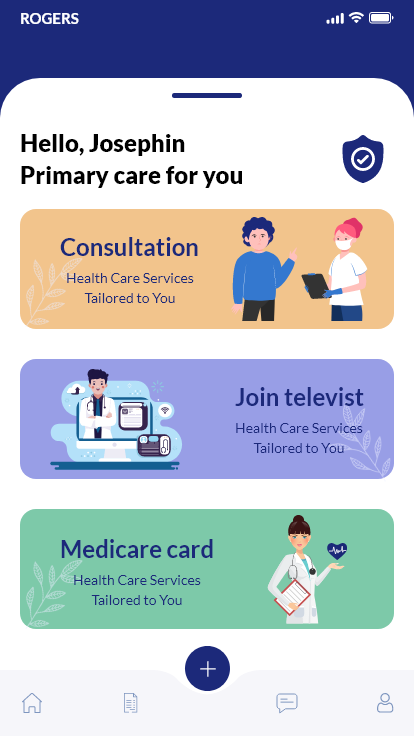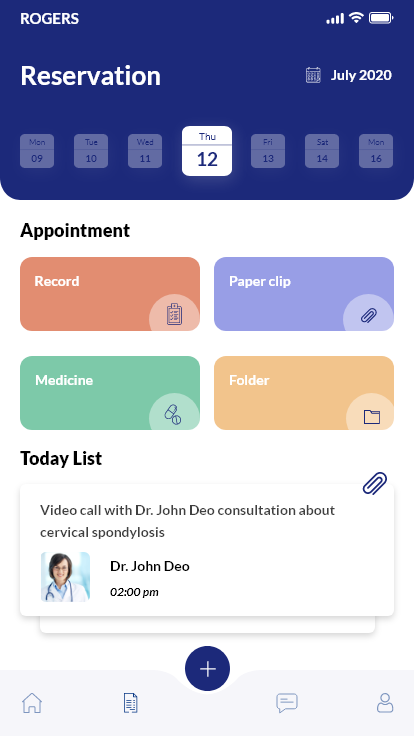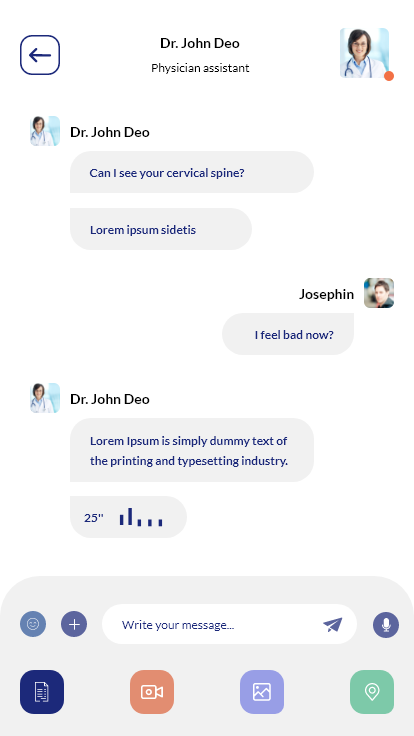 Our other very useful resources:
You must have noticed the app design. Know why we have designed it this way! 
The major challenge with all telemedicine apps is either the over-engineered design or the very simple design.
We solved it with a user-journey-specific design.
Our telemedicine for dermatologist solution makes sure users get access to healthcare in minimum time and with minimum effort.
Each app screen has been tested on several different users in different real-life scenarios.
Because we always work with data. We don't run a blind race.
That's what makes us unique in the Canadian healthcare space.
We bet you. You will find these features very useful - like our all other clients!
Dermatologist App Features:
Dermatologist Profile
Speech Recognition
Mass Messaging
Easy Access to Patient's Data
Appointment Management
Appointment Reminder
Communication Methods
Medical Notes
Sick Notes
e-Prescribing
Analytics
Appointment History
Billing & Earning
Patients App Features:
User Profile
Appointment Booking
Appointment Reminder
Communication Methods/photo sharing
Medication Tracker
Medication Reminder
Payment
Review & Feedback
Appointment History
We're so confident about our telemedicine solution for skincare that we are ready to share its tech stack!
Android App: Kotlin, Java
iOS App: Swift
Backend: Node.js
Video Calling: Twilio, WebRTC
Chat: Twilio, Vonage APIs
Database: Amazon Relational Database Service (RDS)
Notifications: OneSignal
Geolocation: Google Maps Platform
And yes, we will integrate telemedicine solution with EHR/EMR and even HRM (health report manager)
We already mentioned - we are healthcare IT experts.
Meaning, we know every technical thing related to the healthcare industry.
EHR/EMR integration is the most basic thing.
Without this integration, you can't access or share patient data easily.
But you won't face such a situation as we are here to help you.
Our dedicated healthcare integration experts will integrate your telemedicine platform with top EHR/EMR.
In fact, we are clever enough to integrate it with HRM (health report manager).
You are wrong. We don't provide you as little as you expect!
What you expect:
The best telemedicine solution
What we actually offer:
The value-for-money telemedicine solution
Complimentary business & compliance consultation
Compliance audit
Telemedicine hardware installation/support
Post-app-launch-support
Peace of mind with our authority in healthcare IT solutions
Privacy commissioners will love your app. Because it is compliant with all laws!
Yes, we know.
Compliance readiness must be your major concern.
But don't worry.
Being a Canadian company - we understand the gravity of compliance readiness.
Thus, we only develop and deliver the mobile app compliant with all data privacy laws.
Our telemedicine solution for dermatologists is HIPAA/PIPEDA compliant - in addition to all provincial-level laws such as PHIPA, HIA etc.
Our in-house compliance experts will carry out a fresh compliance audit if you have any doubt.
Because we are very sure that we never want our clients to be with any privacy vulnerabilities!
Before you contact us, know a bit more about us. (This will make our first discussion more productive and friendly!)
We are young, energetic and solution-oriented.
We are straightforward. We don't bluff.
We solve modern-age problems with modern-age solutions.
We are skillful. We know what we are doing.
We love to share our knowledge.
We respect data privacy.
We celebrate clients' gain - not ours.
We think, research, understand and execute 8 hours a day.
We are human. We make mistakes. But we never repeat them.
We deliver beyond promise and contract terms.
We respect time.
And we will get back to you within hours.
We're ready to add value to our first discussion.
Because, we don't just talk - we make sense!
Check out our case study on custom telemedicine app development.