How To Store Patient Data Securely? Let Us Help You Solve The Tricky Equation of Patient Data Storage And Security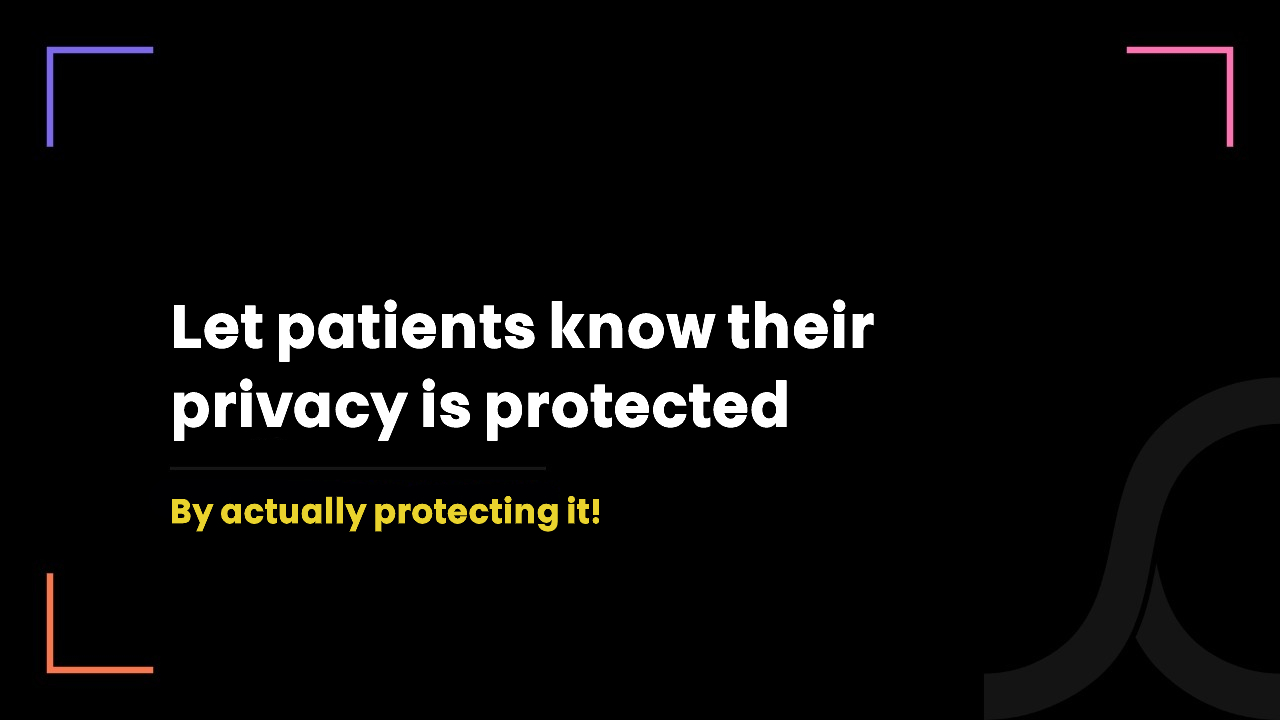 2 years ago
When a patient visits a doctor or a healthcare professional, he or she is looking for treatment and comfort from ailments.
In a nutshell, they develop faith in these institutions and organizations. They give their personal and sensitive information, which might be disastrous if it falls into the wrong hands.
No! We are not trying to scare you.
Although the healthcare sector did not account for a large proportion of the examined data breaches, it did witness a 51% rise in the overall amount of records exposed when compared to the previous year.
Why is properly maintaining health information security a problem?
Although it is not an easy effort, keeping healthcare information private is vital and will pay off in the long run.
And you may even think, if we have data breaches or security risks, you may be switching vendors for your electronic health record (EHR) or electronic medical record (EMR) and fix the problem. Well, heads up! That is not the most logical answer.
What you exactly need to understand is the dynamics and the processes of healthcare data storage and digitization.
Healthcare data is generated by several medical devices, medical professionals and patients themselves. And these data keep travelling between different entities as each one needs access to these data for enhanced patient outcomes.
And here is where the problem arises. Because of its nature, you not only need to ensure data security and compliance while storing the data but also while sharing data with other healthcare entities.
Measures you must take to collect & store patient data safely while managing healthcare information security
Take a look at our proposed list of practices that are a must.
Only authorized personnel should be allowed to access patient data. The fewer persons who have access to confidential health records, the less probable it is that the data will be compromised.
With every employee having separate login and credentials, you must always include two-factor authentication authorization for staff members.
Patients must be provided with similar safeguards to ensure the confidentiality of sensitive information, such as password-protected access to such data.
Managing a secure messaging and wireless network system
As a healthcare IT solution provider, we make sure to always provide automated procedures that would update devices and users.
We advise you to make the move to secure wireless networks with frequent password changes and upgraded firewalls and components. Make sure that unauthorized devices are not able to connect to the network.
Systems that are not updated regularly are more vulnerable to manipulation. Software updates improve the performance of your system and give solutions for difficult-to-use features.
Like, updating your messaging systems regularly using HL7 and FHIR guidelines if needed.
Training healthcare staff
Especially in the healthcare industry, human mistakes or negligence may have severe and costly effects on healthcare systems. There is no meaning in implementing new policies and updating procedures if you don't provide proper training to your employees.
Say if we develop a healthcare management system (HMS) for you, we would be providing security awareness training on how to use it, cautions that they must use while handling patient data, etc.
When we provide you with healthcare services be it app development, integration into EHRs/EMRs, and PMS, automation, and a range of healthcare-specific IT solutions, we know all of these platforms use patient data sharing in some or another way.
So, running a PIA and TRA is always on priority to identify the privacy gaps. Just take a look at our Risk Assessment case study and you will have a deeper insight.
Encryption is critical for securing patient data and avoiding penalties or fines for compliance infractions.
In Canada, all data, including users, volume, and analytics, must be made available to covered businesses. This information is critical for accountability processes in situations of privacy breaches.
Furthermore, sensitive or Personally Identifiable Information (PII) such as age, name, ID numbers, income, ethnic origin, blood type, medical records, views, evaluations, remarks, social status, payment information, and so on.
Regulated by the Office of the Privacy Commissioner of Canada (OPC), PIPEDA acts as a regulatory act in most of the Canadian provinces, at the same time some provinces are exempted and controlled by local privacy laws, PHIPA, HIA and US-based HIPAA as well.
How to store patient data securely? Understand the importance of taking security seriously
So we told you what measures you should take. Now take a look at the importance of storing patient data securely.
1. It is important to patients. Data security is important to maintain the terms of doctor-patient confidentiality agreements. Remember a healthcare IT software, app, or website not only stores medical records but payment credentials, and insurance details as well.
2. One of the fundamental advantages of keeping secured patient data is that it prevents efficiency from declining. Keeping data safe allows your traffic to operate at peak efficiency, letting your physicians serve more patients regularly. You don't want your healthcare organization to go back to using the pen and paper while the problem gets fixed creating a chaotic situation.
3. Just to let you know, healthcare data breach fines can range anywhere from thousands of dollars to millions of dollars in penalties and lawsuits. So is it better to spend a couple of extra bucks on how to store patient data securely? Yes! Definitely. 
Our other useful resources:
Build an ambulance booking app
Healthcare IT staffing in Canada
Let the healthcare IT experts deliver the best security and patient data storage solutions
Whenever someone asks us how to store patient data securely? We just have one reply - let us take care of it. 
Working in developing healthcare IT-focused software and solutions, we have expertise in understanding and executing all the security risk assessments, compliance requirements, and data privacy laws and regulations.
How do we do it? Well with the help of our in-house healthcare data compliance specialists who have consulting experience of more than 7 years with various healthcare organizations in PIPEDA, PHIPA, HIPAA, and HITECH act.
We have QA experts and developers who make sure your initial healthcare software and app are always made with proper precautions and assessments of these specialists.
Integration experts and HL7 and FHIR consultants who make sure the workflow is up to international healthcare information sharing standards.
With a little assistance from your local Canadian healthcare IT experts, yes that is us.
We can guide you through correct technology and policies that can assist to reduce your risk of attack and keep your patient data secure.