This Pharmacy App Idea Inspired By African Pharmacy Startup mPharma is Epic!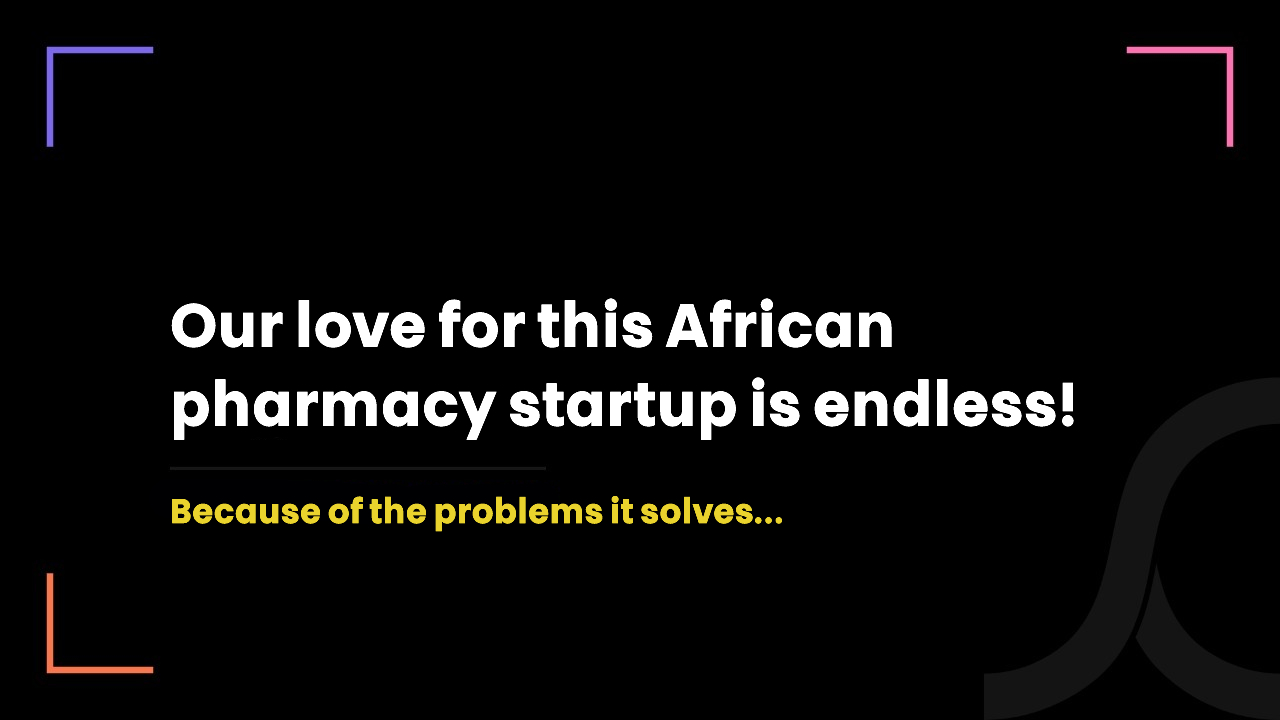 1 year ago
Are you fond of North American pharmacy startups?
If yes, this blog will break your heart.
Because this African pharmacy startup is going to win your heart and replace overrated North American pharmacy startups with its outstanding 'community' concept-based pharmacy.
The African pharmacy startup we are talking about is mPharma. A very unique in service offering that you can easily get some epic pharmacy app ideas from it!
mPharma - an African pharmacy startup - raised $35 million
As per the official reports, mPharma has recently closed a successful Series D round of funding worth $35 million.
For a non-American pharmacy startup, raising $35 million isn't an ordinary achievement!
The round was led by an investment firm founded by the co-founder of Tinder as well as other investment firms such as Lux Capital, Unbound, Northstar, Social Capital, Novastar and TO Ventures.
Founded in 2013, the startup will now use this cash injection to scale up its technical infrastructure by hiring skilled workers and expanding to new African markets.
What is mPharma and how does it work? (This is where you can find pharmacy app ideas!)
mPharma is building a network of community pharmacies across Africa from where patients can easily access different healthcare services such as medical consultation, diagnostics and telehealth.
Its 'community' of pharmacies is named Mutti. It has a presence in Ghana, Nigeria, Kenya, Zambia, Malawi, Rwanda and Ethiopia.
Here is how mPharma works:
1) Patients side
mPharma enables patients to purchase medicines from any of its community pharmacies at very affordable prices. But for that, patients need to be Mutti members and have Mutti cards.
Patients having Mutti cards can pay a minor upfront cost of medication at the pharmacy and then pay the rest of the price in easy installments from Mutti mobile money wallet.
On every successful payment, patients receive rewards or cash back that they can use on their next purchase.
2) Pharmacies side
Pharmacies need to register on mPharma to be its partners.
From its dashboard, a pharmacy orders medications or drugs.
mPharma works with drug manufacturers and arranges drugs for that pharmacy. Since mPharma places orders in bulk, its partnered pharmacies are able to save huge on every order.
mPharma delivers medications at a pharmacy.
The pharmacy does not need to pay anything. Because mPharma does not charge until that pharmacy sells ordered drugs to patients.
If the pharmacy is not able to sell ordered medicines or if ordered medicines hit expiry date, mPharma takes it back from the pharmacy without charging anything.
The following video will help you more in understanding mPharma's working methodology!
What are the problems mPharma solving?
Remember, it is not about how impressive the pharmacy app idea you have. It is always about how real problems you are solving with your - even very basic - pharmacy app idea!
The major reason behind mPharma's outstanding performance is the problems it solves.
The following are the top problems that patients and pharmacies mPharma solve.
1) Patients problems:
Delivering medicines at the most affordable price is what the mPharma vision. Patients using mPharma's Mutti cards can avail several financial benefits from community pharmacies. First, patients receive medicines at a very affordable price. And second, patients are able to pay the price in easy installments.
Drugs unavailability is a very common problem in Africa. Patients always struggle to get the right medicines at the right time. But by bridging the gaps between pharmacies and world-class drug manufacturers, mPharma makes sure the availability of drugs at every community pharmacy.
2) Pharmacies problems:
African pharmacies generally need drugs in low quantities which increases the drug acquisition cost for them. mPharma takes orders from individual pharmacies and places those orders in bulk to big drug manufacturers. This way, mPharma helps pharmacies acquire drugs at a very low price.
Low sales due to costly medicines
For many of the patients, it is not financially feasible to purchase costly drugs. Thus, they skip it which results in low sales at the pharmacy's front. But with mPharma's easy installment facility, patients are now able to purchase drugs without worrying about their finances which ultimately increases pharmacy sales. 
Our other useful resources:
Have a similar epic pharmacy app idea to help patients and pharmacies? We can help you with the technology part!
We're an Ontario-based healthcare-focused IT company.
It has been 7+ years since we have been dealing with pharmacy technologies and solutions such as mobile app, web app, AI, IoT, machine learning, RPA.
Our team includes healthcare app developers, UI/UX designers, business analysts, QA engineers, and compliance specialists who can help you adopt the most suitable pharmacy technologies.
Our team also has expertise in Kroll and other pharmacy management software, EMR/EHR integrations while addressing all interoperability standards.
Overall, we are equipped with 3E - Experts, Expertise and Experience!
On a closing note, let us leave you with some useful information: