How to Build Same-day Doctor Visit App like Solv for In-person & Virtual Urgent Care?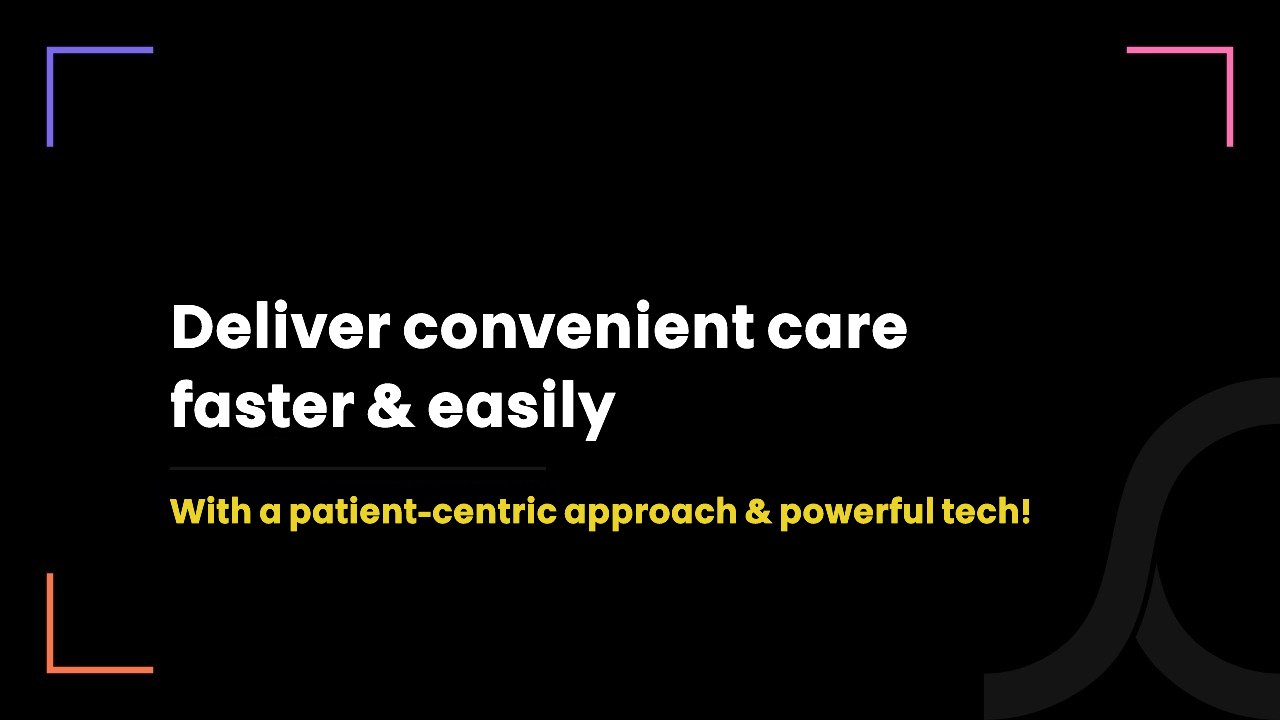 12 months ago
We recently became familiar with Solv when our health tech client from Texas talked about how it is breaking the care barrier between patients and providers – in the USA.
And being a healthcare-specific IT company, we always feel endowed when getting familiar with such startups who hold the same vision as us – to elevate the lives of patients and providers!
Hence, we did thorough research on its business, technical and compliance strategies in order to share it with the entrepreneurs who are aiming to bring some innovative approaches to healthcare.
So, if you are one of them – this blog is for you. Please note we are not promoting the idea of app cloning. Take this blog as a dose of inspiration.
We have mentioned everything you need to know about to build app like Solv to offer same-day doctor visits for urgent care and telehealth.
What is Solv?
Solv is a US-based digital health platform.
It helps patients to find and book same-day doctor appointments with top-rated doctors for the following use cases –
What makes Solv special is that – its platform also enables doctors to increase visits, improve operational efficiency and provide 5X better patient experience.
What is the business strategy of Solv as a same-day doctor visit app?
See, there is healthy competition in the market – and Solv is totally aware of it.
Thus, rather than focusing on just a patient's care needs, it also focuses on the healthcare professionals' needs.
And here are strategies that our healthcare-specific business analysts have revealed to us.
1. It simplifies the patient's care journey
It just takes four simple steps to book same-day doctor appointments.
Step-1: Find top-rated care
Step-2: Book an in-person or virtual visit
Step-3: Add the necessary information to eliminate the waiting room hassles
Step-4: Check-in as per the scheduled time
2. It is not limited to just one solution
Solv enables patients to find the best healthcare providers for their conditions and the treatments they need.
In which, it has covered 35+ healthcare services including lab tests and COVID-19 test booking.
Besides, it also gives patients total freedom over their care needs.
For example, it even allows patients to access the care they need (for them or their kids) via video conferencing.
This indicates that offering a telehealth solution in same-day doctor visit app is beneficial for patients and profitable for you.

3. It provides assistance to patients
In many cases, patients don't need an urgent care solution.
But they need quick assistance in making better decisions about their health or symptoms.
Solv also has a solution to this condition.
It offers a free symptom checker that helps patients to find possible conditions and get recommendations on the next steps.
4. It lets providers scale up their practices
Thousands of healthcare groups are using Solv's platform.
Because it is helping them to grow their medical practices, save operational time and cost and provide a better patient care experience.
It enables healthcare practitioners to simplify their workflows for – urgent care, primary care and specialty care.

For example,
Paperless registration that shortens wait times
Contactless check-in that saves administrative time and costs
Reduce manual data entry and errors with EHR integrated platform
Automated reminders to reduce no-shows
You must also read:
What is the technological approach of Solv for the same-day doctor visit app?
Solv has both – web-based and mobile apps.
And there is a good purpose behind it.
It enables them to cover a larger user base and generate more revenue. But how?
See, a web-based app enables users to access the app from any type of device – without any need for a download.
Meaning, it is easily accessible. And it is also very convenient for seniors and healthcare professionals.
What users need to do is – open any browser. Go on the website. Find the right doctor and book an appointment.
You can see that a web-based app makes a patient's care journey faster.
Talking about its business perspective, well, it enables you to attract more users with the help of digital advertising such as PPC (pay-per-click) and Google organic traffic techniques.
On the other hand, the mobile version helps them deliver a top-level user experience.
This helps them in retaining the existing users without putting in any extra efforts.
Meaning, you can choose both web and mobile versions to build an app like Solv.
But in case you have low capital to invest and time-to-window and want to choose the most appropriate version, here is the difference you should look at.
Top features you should consider to build an app like Solv
To help you understand it better, we have created a separate feature list for patients and providers.
For patients:
Find same-day doctor visit
Book and cancel appointments
In-app chat feature (it is not available in Solv)
Explore healthcare services by cities and state
Book appointments for family members
For providers:
Manage all in-persona and virtual appointments
Contactless check-in with online forms
Feedback management to boost online presence
Appointment confirmation, rescheduling and cancellation reminders via SMS and email
Integrated EHR to reduce manual data entry and errors
Generate daily, weekly, monthly and yearly reports
A pro tip to build a competitive edge in the market and generate more revenue from the app like Surv
There are two revenue streams if you want to build a same-day doctor visit app.
Pay per visit for the patient
The usage-based pricing model for providers
And there is nothing wrong with this business model. You'll easily survive in the market with it.
But if you want to stay out of the race and build your own competitive edge in the market, there is one idea for you.
'Offer ePrescription solution in your app.'
With this feature, you'll be able to attract more users to your urgent care app.
Because if we see, due to the huge healthcare staff shortage even getting prescription notes is extremely challenging for patients.
But with online prescription solutions, they can easily receive prescription notes via email and SMS – without leaving their homes.
This way, you'll be able to enter the new market and generate more revenue without putting much effort.
You must also read: Prescription app for doctors
How much time and cost does it take to build an app like Slov?
To be honest, there is no fixed time and cost for it.
Because apart from just the coding part, there are several aspects that influence the time and costs.
It includes – discovery, documentation, UI/UX design, QA testing, user testing, penetration testing, compliance audit and maintenance.
Besides, the development time and costs also depend on your business, technical and compliance needs and its complexity.
So, without knowing your exact requirements, we don't want to give you a random number and mislead you.
The most feasible solution here is that – tell us your unique requirements. Our healthcare-specific team will review it and share the personalized quote.
3 Reasons to take us with you in your development journey as healthcare IT masterminds
We are an Ontario-based healthcare IT company.
What separates us from the rest is – our experience, expertise and experts in healthcare!
Experience:
For 8+ years, we have been performing only healthcare IT projects.
In our journey, we have developed health tech solutions for – startups, hospitals, clinics, government agencies, entrepreneurs and individuals.
Be it the North American market or Europe, Africa or Asia, we know what works and what's not for – business, technical and compliance.
Expertise:
We are not limited to just web and app development.
But we also bear ultimate expertise in – software development, health tech integration (EMR/EHR, HIS, LIS), IoT or wearable device integration,cloud-managed services, AI and ML solutions, RPA solutions and VoIP and collaboration solutions.
Experts:

Each member of our 50+ team is healthcare-specific.
In other words, they have been performing only health tech projects since the first day of their professional careers.
Our team includes – web and app developers, UI/UX designers, business analysts, compliance specialists, QA engineers, integration experts, AI and ML specialists, RPA engineers etc.