Telemedicine for Outpatient Clinics: Get Your Own Custom, Clone or White-Label Web/App Solution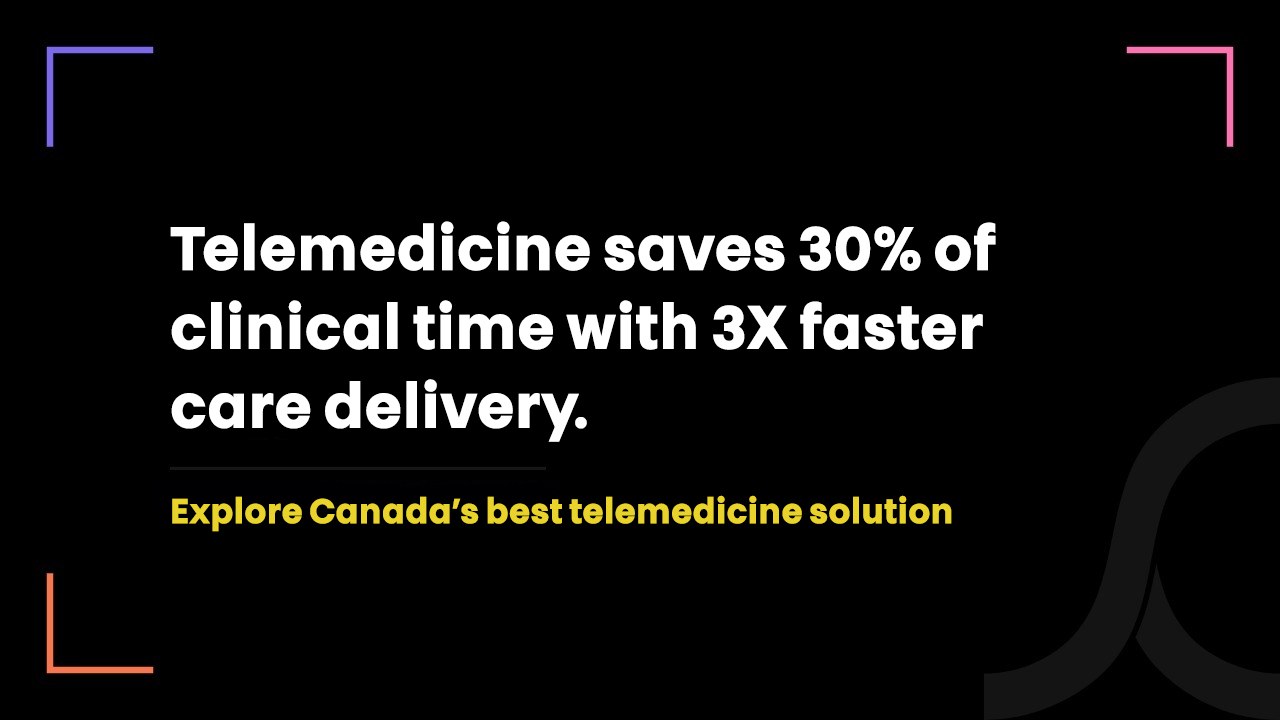 3 years ago
We are an Ontario-based team of telemedicine tech and compliance experts.
Telemedicine or telehealth is something we practice for 8 hours every day.
We know the telemedicine tech and compliance the way, Elon Musk knows the batteries and space! 
Our other very useful and interesting research:
Successful Telemedicine Projects We Have Delivered
We work with healthcare startups, providers and enterprises.
In the last couple of years, we delivered 25+ telemedicine web and mobile apps.
We even worked with long-term care homes to ease their challenges during the pandemic when they hit severely hard.
Since we respect the privacy of our clients, we cannot disclose their identities openly.
However, we can share our most recent case study on telemedicine app development.
Types of Telemedicine Apps We Can Develop For Your Clinic
By addressing your all unique requirements and following the complete app development life cycle, we develop web/mobile apps from the ground up.
This will require more time and budget.
But the custom app is dedicatedly developed for you for your unique needs only which ensures high patient outcomes.
The UI and feature set of the clone app will be similar to some already existing and popular telehealth apps such as Maple, Amwell, Babylon etc. 
To test the market and to keep the financial risk low, we develop an MVP version of the telemedicine app with only basic and useful only features.
White-Label Telemedicine App
This is the most affordable type of telemedicine app.
With your own branding and customization (if you ask for it), we deliver our ready-to-use telemedicine solution within days.
It is compliant with HIPAA, PHIPA, PIPEDA and other province-specific privacy laws.
Get to Know Our Team Who Will Work On Your Telemedicine Project
We are young yet experienced people. We talk about data, strategies, innovation, development and automation.
We work for clients' dream projects as if it is our dream project!
From our junior developers to CEO himself, each team member gets involved in the project and celebrates our clients' success.
The team members who will be working on your project are,
Business experts
Compliance experts
Development lead and healthcare app developers
Design lead and app designers
Client success manager
For any query or a complimentary business, technical and compliance consultation, you will be having discussions with either our CEO himself or with any senior team member.
Explore Our White-Label Telemedicine Solutions for Outpatient Clinic
With this solution, you won't spend - you will invest!
As of now, we are only sharing 3 of its screens. If you want to see it in action, feel free to contact us. We will get back to you with a free live demo.
1. Home Screen
2. Activity Screen
3. Service Screen
Your Choice of EMR/EHR + Our Expertise With its Integration
You name it. We will integrate it with a telemedicine solution.
Because without EMR/EHR integration, physicians on your platform cannot access patients' medical data easily and in real-time.
If we talk specifically, we have earned ultimate expertise with top EMR/EHR integration such as Telus PS Suite, Oscar EMR, Accuro EMR, Cerner EMR, PointClickCare EHR, MED e-care EHR.
Being a Canadian Company, We Understand the Gravity of Compliance
Healthcare is highly regulated in Canada.
One federal-level privacy law - PIPEDA - and multiple provincial-level privacy laws apply to a telemedicine platform.
Thus, with our in-house compliance experts, we make sure to deliver only compliant telemedicine solutions.
Our compliance experts guide our development team and even provide you free compliance consultation as there are many requirements that you have to fulfill from your side.
And that's our promise that we won't deliver you the app with even a single privacy issue.
Because we have mastered the art of finding out the hidden privacy issues by carrying out PIA and TRA.
You Will be Able to Offer Free Televisits With Your Platform
Because, our solution will support OHIP, MSP and AHCIP billing codes and thanks to it, you will be able to offer OHIP, MSP and AHCIP-covered televisits.
(If you don't know - televisits are free under OHIP (Ontario), MSP (B.C.) and AHCIP (Alberta) which are the provincial health plans.)
You Will be Able to Provide These Services Remotely
Physicians can answer patients' questions regarding prescriptions and prescription refills as in-person visits aren't necessary in such cases.
With telemedicine, patients having chronic conditions such as diabetes or hypertension do not need to visit the clinic frequently.
They can simply talk to the physicians online using the telemedicine solution.
The healthcare providers can take the follow-up meetings online using the telemedicine solution. This saves clinical time which physicians can invest in other patients.
With telemedicine, patients do not need to visit the clinic to show lab results to physicians and get medical advice.
Thanks to EHR integration, the physicians can get easy access to lab results within seconds, review them and provide medical consultations to patients virtually.
We Won't Just Deliver You the Telemedicine Solution - But Peace of Mind
You will have many business, compliance and technical challenges.
And by solving all of those challenges, we let you achieve peace of mind, unlike others who own telemedicine solutions!
Our Help During Pre-App-Launch
The most affordable and feature-packed mobile/web app
Healthcare compliance consulting
Preparing a business model
App Store/Play Store launch
Our Help During Post-App-Launch
On-going business consulting
On-going technology consulting
Regular app maintenance / App update
Compliance audit
App marketing strategies
Yes, we will help you with telemedicine tech, business and compliance and not leave anything on your shoulder! ☺
And we are already ready to help you - with the Canadian standard of work!