How to Start an Internet Pharmacy Startup Like Capsule?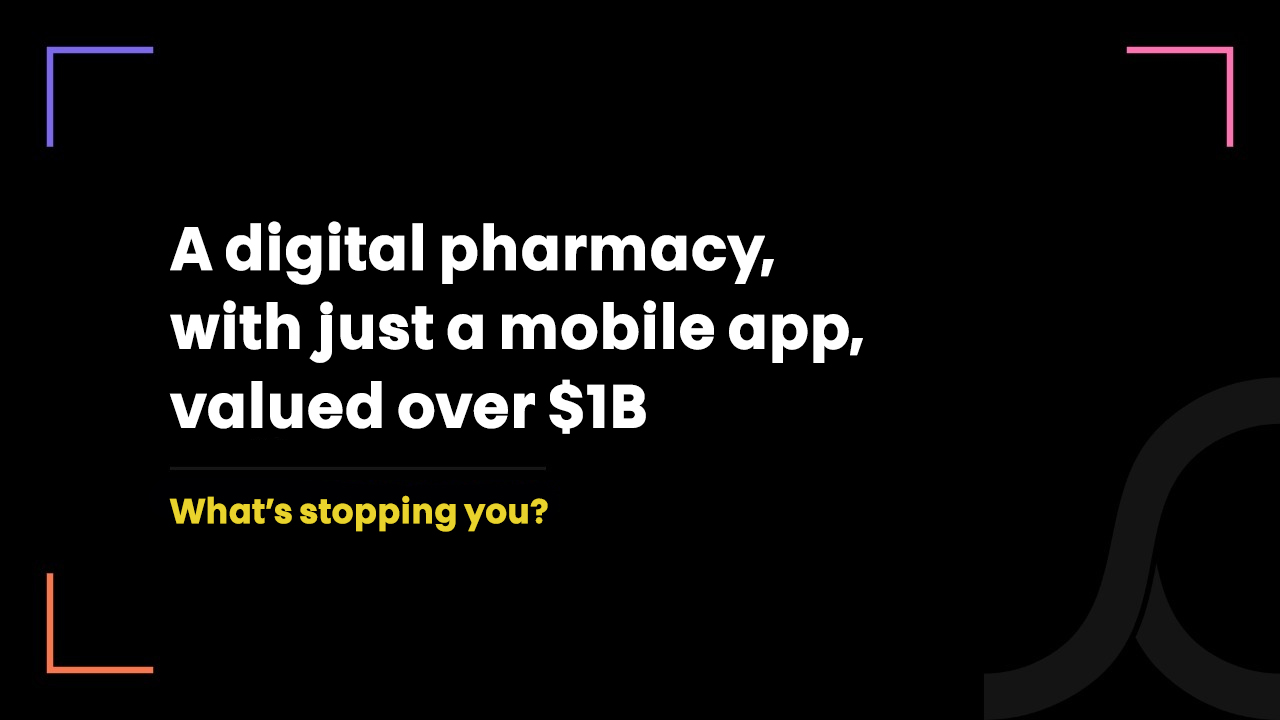 2 years ago
Well, you can happily blame 2020 for making people order even medicines online!
But what started as the compulsion to get medicines while avoiding coronavirus has now become their most preferred way to buy medicines.
The question is, are you equipped with the right technology to cope up with new consumer behaviour?
Our other interesting resources on healthcare IT and automation:
What do we think in terms of the future of internet pharmacy after a pandemic? 
The concept of the internet pharmacy is old with several startups offering doorstep delivery of medicines for a long time. 
However, the idea of internet pharmacy was not successful until pandemic forced people to adopt online mediums to buy essential items including medicines. 
During this time, existing internet pharmacy startups experienced exponential growth. Several new online pharmacy startups have also been launched. And brick-and-mortar pharmacy stores invested hugely to go digital. 
The entire industry received a makeover. And the major factor causing the overnight transformation of the pharmacy industry was the recognized benefits of online pharmacies at the consumer front.
While ordering medicines online during the lockdown period, consumers became aware of the true benefits an internet pharmacy could offer. They found it more convenient, fast, reliable and affordable than visiting the pharmacy store. 
Slowly, it became their firm belief that choosing an internet pharmacy is a more rational choice.  
And it is observed that when there is a firm belief for a startup in the consumer community, it takes years and many times decades to alter their belief.
For instance, consumers first experienced an easy way to book a cab - Uber - almost 10 years ago. They still believe that using Uber to book cabs is the best option.
Similarly, consumers first used Airbnb in 2008. They still believe in ease, affordability and reliability Airbnb offers.
What we are trying to say here is that a large percentage of the population has started believing in online pharmacies. It is now difficult to change their belief for many more years.
Meaning, the future of digital pharmacies is beyond your imagination!
However, as it always happens in the startup ecosystem, you need to bring innovation on a regular basis to keep consumers engaged and satisfy their ever-evolving needs!
How did an internet pharmacy startup, Capsule, become a unicorn startup? 
Founded in 2015, Capsule is a New York-based pharmacy startup offering a same-day prescription delivery service with couriers delivering prescriptions by bike or by car.
Available on the Apple App Store, Capsule's robust mobile app enables patients to manage their prescriptions easily from smartphones.
Patients can also chat or text with expert pharmacists if they have any questions regarding their medication plan.
The major value proposition Capsule offers to its customers is peace of mind.
It coordinates with patients' old pharmacies and doctors to get the prescription, hand-deliver the prescription at the time suitable for patients and text patients when it is time for refills.
Imagine how easy it becomes for patients to manage their prescription as everything is managed by Capsule itself!
It also offers free delivery with full insurance support to provide maximum financial benefits to its customers.
Recently, the startup has raised $300 million and is valued at over $1 billion. Since its inception, it has raised a whopping $570 million! 
Capsule raised $300 million, valuing the company at >$1 billion for the first time. The pharmacy wars are heating up https://t.co/Soxh7sy8pm

— angelicalavito (@angelicalavito) April 28, 2021
With this new cash injection, it plans to build an advanced healthcare IT platform to address all clinical needs of the patients.
For instance, a super healthcare app with telemedicine, mental health, pharmacy and healthcare eCommerce modules for enabling patients to seek medical consultation, order medicines, and purchase wellness products from the same platform.
If we conclude, Capsule has become a unicorn pharmacy startup just because of the peace of mind it provides to its users and its plan to build a healthcare super app or platform.
Why do a few internet pharmacy startups fail? 
Not every pharmacy startup that manages to raise millions is able to dominate the market for a long period for one or many reasons.
Be it a mobile app, web app or even a website of a pharmacy startup, it acts as the only medium of interaction between consumers and startup.
So, if it lacks some useful features or has bad UI/UX which either confuses or irritates the users, they start looking for alternatives.
A non-compliant technology platform
Being compliant with data privacy laws is very crucial for all healthcare startups. It is not only legally mandatory but it also influences the choice of users as awareness around privacy issues has increased among individuals in the last few years.
Investors also never show their interest to invest in a startup that isn't compliant with data privacy laws at the organization and at the technology level.
Fail to generate multiple revenue streams
With more revenue streams, internet pharmacy startups can generate more revenue. 
In 2020, every startup attempted to generate extra revenue by introducing new revenue streams. Because they can't survive on the raised funds for a long time!
For instance, Uber started delivering medicines. A few food delivery startups started delivering groceries.
Similarly, as per market requirements and trends, a pharmacy should be able to generate multiple revenue streams to not only earn more but to build a larger user base.
Components of an internet pharmacy's IT infrastructure 
Can you imagine Uber without its app? Of course not!
Same way, the most important resource of an internet pharmacy is a mobile app. (If not a mobile app, you can also consider building a progressive web app.)  
An internet pharmacy app facilitates users to fulfill all of their medication goals with hand-picked app features.  
However, pharmacy staff should also have access to a digital system to process the prescription and help users with their queries.
Thus, the IT infrastructure of the internet pharmacy is divided into two parts - user-front and admin-front. 
User-front of IT infrastructure:
In most cases, it includes a mobile app and a website. (Yes, even if you have a mobile app, a website is required to build your brand on Google!)
Talking about a mobile app, it is equipped with several useful features such as,
User sign up/sign in
User profile
Prescription upload
Prescription transfer request
Live tracking
Payment
Customer support
Clinical support
Medication reminder
Refill reminder
Order history
To achieve a few of these features easily, we have to integrate 3rd party service providers or APIs with the app.
For instance, Payment API for letting patients make payments with debit/credit cards & eWallet in a secure manner and map API for letting users track medicine delivery in real-time.
If there is a clinical use case, we also need to integrate EMR/EHR with a pharmacy app to let healthcare providers access all clinical information of patients from the app itself. And it also requires a different app module for clinical staff.
Admin-front of IT infrastructure:
Only admin and authorized staff members can operate this part of the IT infrastructure which consists of a web app to fulfil prescriptions ordered by customers. This is majorly used to manage the entire online pharmacy business and stakeholders.
Its major use cases include,
User management
Payment dispute management
Delivery executives management
Customer service management
Compliance management
Analytics and reporting
Promo codes management
Several pharmacy startups prefer to deploy RPA technology to automate back-office tasks and free up their staff from repetitive and tedious tasks.
Moreover, if a brick-and-mortar pharmacy builds an app, we have to integrate the mobile app with its pharmacy management system to let them manage its customers and prescriptions from a centralized system.
Why should an internet pharmacy offer a virtual care service? 
You must have heard about PocketPills - an Ontario-based online pharmacy startup. It had been focused only on delivering online pharmacy services to users since its inception.
But during the pandemic, PocketPills rolled out a new feature to let its users seek virtual medical consultation from healthcare providers through the same platform.
What do you think? Why would a pure online pharmacy startup adopt a hybrid model and try to be a telemedicine startup as well?
The answer is simple. PocketPills receives customers only after healthcare providers prescribe the patients. So, why not bring healthcare providers themselves on a sales life-cycle to first get more customers and then generate extra revenue?
Indeed, this is the best strategic move!
Another reason is user requirements. It is very boring for patients to first receive medical consultation using some other app and then use another app to order medicine.
It wastes patients' time and extends their clinical journey. Thus, patients always opt-in for a platform that makes them talk to healthcare providers and order medicines without switching between apps.
So, if you are also planning to start an internet pharmacy startup like Capsule, it is advisable to offer virtual care service from the same platform by adding telemedicine-centric features. 
The entire process of building a mobile/web app for internet pharmacy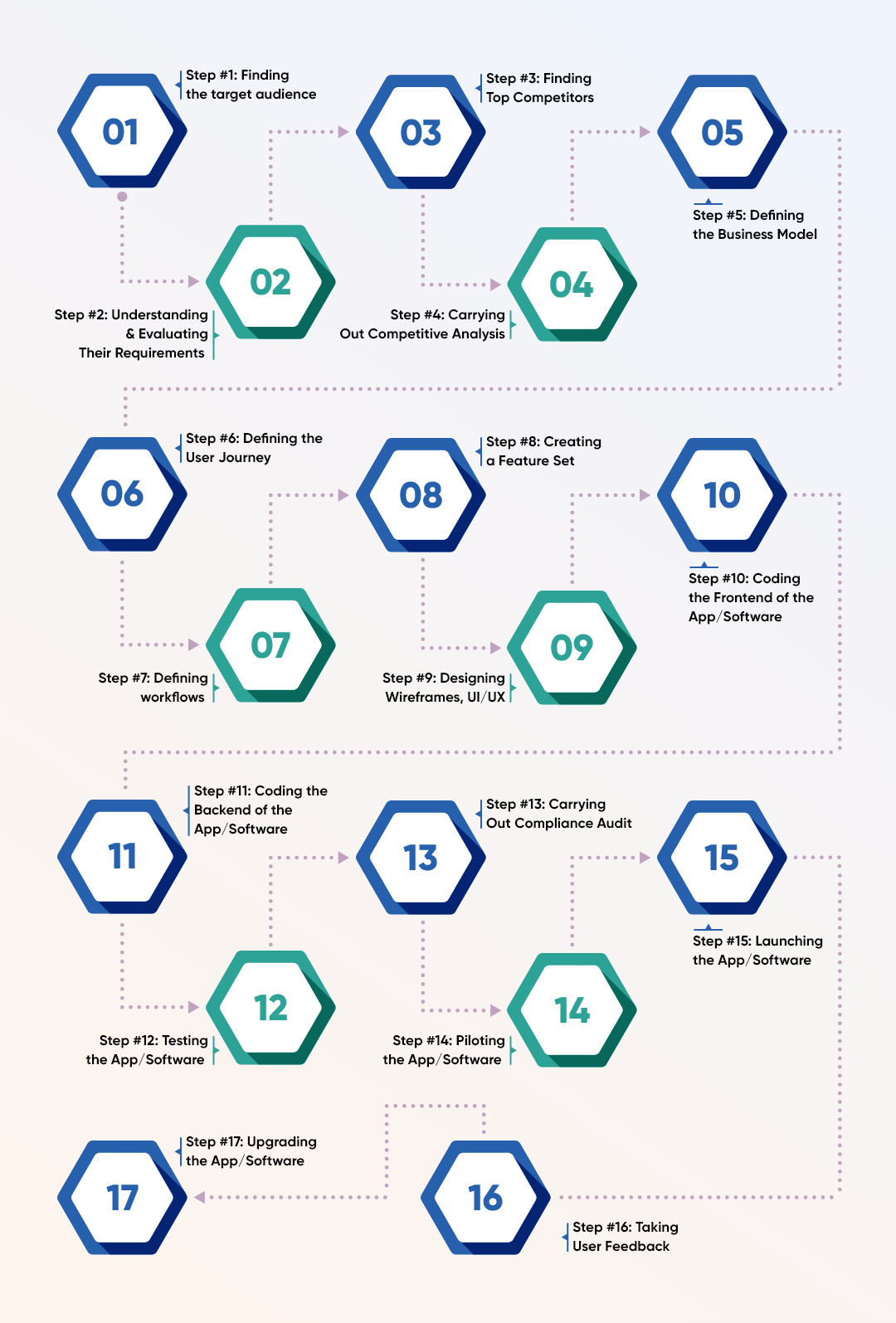 This is exactly how we will help you start a pharmacy startup like Capsule
We are Ontario-based healthcare-focused healthcare tech, compliance and business experts.
We aim to make the startup journey of healthcare entrepreneurs easy by offering them all tech, business and compliance help in one place.
Our healthcare app developers, designers, business experts and compliance specialists will offload all of your tech, business and compliance challenges and offer you peace of mind.
From the discovery phase to market launch, we'll plan everything at the micro-level with our 7 years of healthcare-specific experience.
Be it a pharmacy app, compliance requirements or business strategies, we'll execute our job with Canadian standards of quality and innovation.
We'll prepare workflows, documentation, UI/UX before writing the code. And once the tech platform for your pharmacy startup is coded, we will test it and run a compliance audit.
Because developing an epic app or platform is not just about code!
(At least this is what we have discovered as the major reason behind the growth of our all healthcare clients!)