Top 10 Canadian Healthcare Startups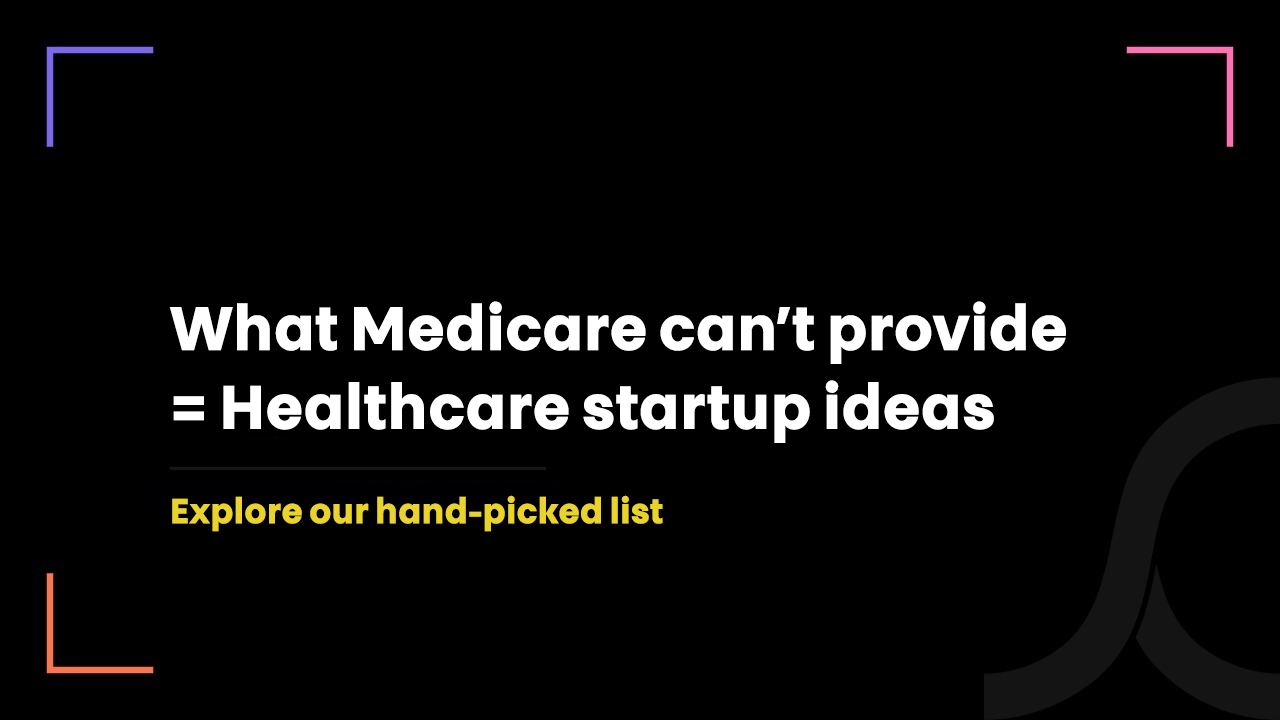 3 years ago
The pandemic has propelled digital health into the mainstream - especially in Canada.
In Q1 and Q2 of 2020, the Canadian healthcare startups have raised more than USD 300M - double than the entire 2019. 
Here, we are rounding up the top 10 most valuable, innovative and popular Canadian healthcare startups.
10) Arma Biosciences 
This healthcare tech startup enables on-demand and personalized health monitoring at the molecular level.
It aims to provide patients with easy access to crucial information about their health status.
Arma's rapid, versatile sensor platform monitors vital body signs and detects infectious disease, chronic disease and overall health and wellness.
The sensor is compatible with saliva, blood, urine, sweat, and tears.
9) BioBox 
BioBox is the data-analytics platform for scientists and clinicians who are working with complex genomic data.
Using BioBox, researchers and clinicians can,
Run standard workflows without coding knowledge
Visualize data with a single click
Organize all samples, data and models (with managed data libraries)
Its standard version comes at no cost with valuable features such as 100 GB of storage, knowledge engine and project management suite.
8) Connect2D Teledentistry 
This healthcare IT startup has developed Canada's first telemedicine solution for dentists.
It enables dentists to start the virtual practice within minutes. With it, dentists can see the patients via live and secured video calls.
The top features its app offers are,
Treatment planning
Consultation
Professional advice
Prescription
Follow-ups
Dental goals
Dentists who wish to purchase this telemedicine solution can either get its Connect2D Teledentistry white-label solution or integrate its API with their existing system.
Our valuable resources on telemedicine:
7) Doc Click 
This is a unique healthcare IT startup.
It is a doctor marketplace where patients can find the doctors and connect to any practitioner by sending him an appointment request.
A healthcare provider can create a free account within minutes and seize the opportunity to expose himself to thousands of patients.
In other words, it is a health directory that facilitates patients to search clinics or healthcare providers by just scrolling.
You should read this: How to build a healthcare marketplace?
6) Doggo Health 
This is an unusual but purposeful startup.
It connects dog owners to veterinary science and data and helps dog owners get verified and legit answers regarding their health.
It covers all health concerns of dogs, and every answer is peer-reviewed by the licensed veterinarians.
As of now, they are in an early stage. But they are planning to add a 'ask the vet' feature that enables dog owners to talk directly with vets.
5) Eimhe 
Eimhe is the wellness management platform that helps employers and their employees to develop better mental health.
Using its mobile platform, users can create a circle of trust and share feelings with the persons they have added to the circle.
This way, it helps users enhance their mental health by keeping them close to persons that matter most to users.
It is also equipped with a virtual assistant that talks with users and help them to cope with what's not going well.
You might be interested: How to develop a mental health app in 2021?
4) Embrace Health Tracking 
This is one of the most innovative yet straightforward healthcare startup companies.
It offers Android and iOS apps to track the health and symptoms of family members in one place.
With a single membership, a user gets the ability to track the health and symptoms of up to 10 family members and pets.
The following are the top features of its app.
Add description, notes and results
Set reminders to follow-up
Record next appointments
Add images
Search and edit
Create reports to email them
3) Writi 
Writi takes the capabilities of telemedicine to the next level.
It is a cloud-based virtual care web and mobile platform developed specifically for long-term care homes.
Unlike traditional telemedicine solution which is just limited to video consultation, Writi streamlines the entire clinical workflows of senior care.
Its top features include,
Medication management
Record management
ePrescription
Workflow management of resident-related orders & documents
Automatic entries of a medication history of residents in digital bundles
Concern management of residents' family members
Jack Nathan Health - a leading integrated primary care provider in Canada and around the world - has recently joined hands with Writi to offer the finest quality of care through in-clinic physicians and telemedicine.
2) PocketPills 
PocketPills is Canada's one of the top healthcare IT startups.
It allows patients to order the prescription online - from the comfort of their home.
All a patient needs to do is upload the prescription or ask his physician to share the prescription with PocketPills.
With its automatic refill feature, it makes sure that the patient never runs out of medication.
In March 2021, PocketPills raised $30 million in its Series B round of funding.
Helpful resource: How to start an online pharmacy like PocketPills?
1) Maple 
Brett Belchetz, who has been working as a physician in Scarborough Health Network since 2004, launched Canada's best telemedicine platform - Maple.
After sensing the need for a telehealth platform where patients and physicians can interact rapidly, safely and securely, he co-founded Maple with Roxana Zaman.
Maple offers virtual care services in all provinces and territories. Using the Maple platform, a patient can see the physician within minutes.
According to Crunchbase, Maple has raised funding of $71.7 million so far.
A single televisit on weekdays charges only $49 using the Maple telemedicine app!
Because of the way it leaves an impact on Canadians' health and wellness, it has been awarded several prestigious awards.
Conclusion: A great piece of advice from our CEO
If you don't find any consumer challenge to solve with your healthcare IT startup, save time for people and provide convenience! 
(Because that's the only thing that is lacking in Medicare!)