How Electronic Caregiver Raised $42.5M as the Top Digital Health Startup in Mexico? Revealing 4 Similar Business Ideas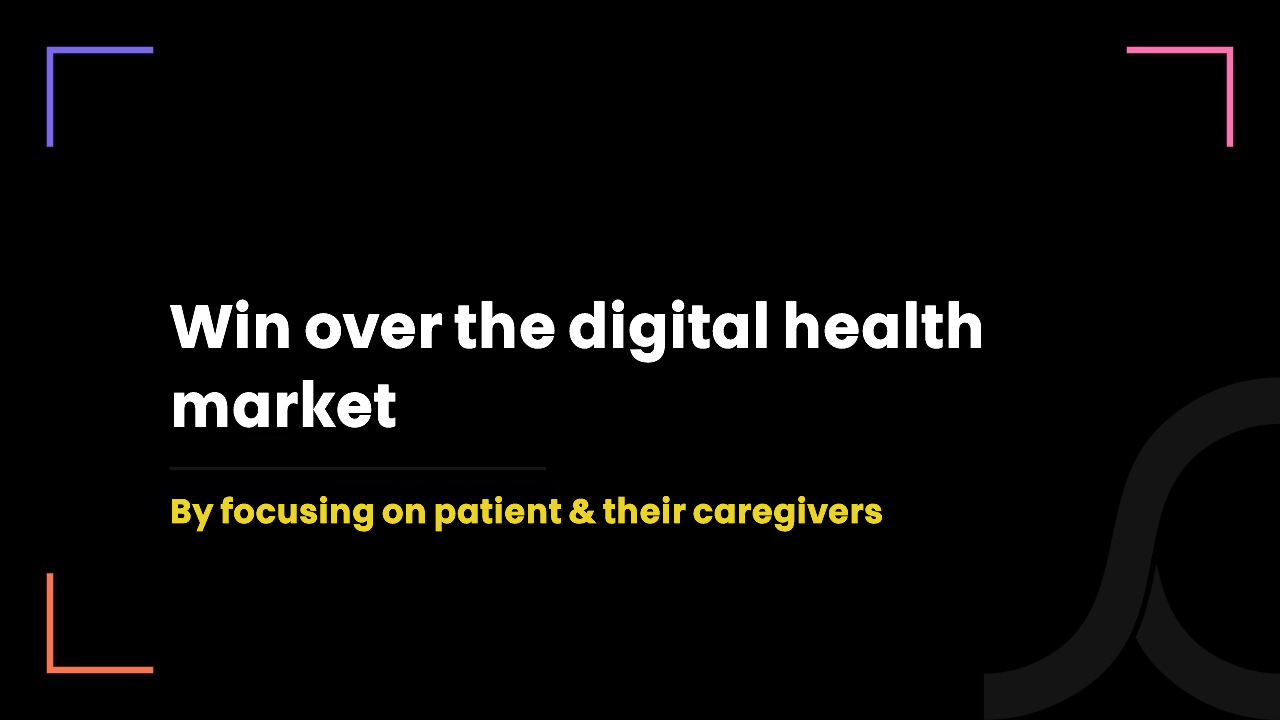 11 months ago
The numbers are incredible!
"The global digital health market size was valued at USD 216.7 billion in 2022 and is projected to reach USD 1.5 trillion by 2030." (Source)
Increasing demand for remote patient monitoring and telehealth for chronic care management are the primary factors behind this booming market.
And if you want to dominate this market, first, it's important to crack the right digital health needs!
However, if we look around – not everyone can accomplish it properly.
Because it requires years of clinical research and powerful digital health infrastructure.
So, if you want to save around 5 years of time and a huge investment for your digital health startup idea, this blog is for you.
We have picked some of the top inspirations from the Mexico-based startup Electronic Caregiver which recently raised $42.5 million in recent funding.
What is an Electronic Caregiver?
Electronic Caregiver is the top digital health startup in Mexico.
It offers health devices and telehealth solutions for remote patient monitoring, chronic care and infectious disease management.
But what makes it special is that – its 3D virtual caregiver and advanced medical alerts.
So, let's explore top business ideas from it.
Idea-1: Cover more than one healthcare areas
Electronic Caregiver has a strong vision – to transform the way of care delivery and management.
And for that, it has covered almost every area of healthcare such as –
Corporate health and wellness
Small, medium and large health practices
They know that offering more than just one solution can help in attracting more patients – at the same time boost revenue.
In fact, with this recent funding, Electronic Caregiver is planning to expand its customer base in Mexico and beyond.
Idea-2: Offer a powerful care plan
It is the perfect way to win over the modern needs of both patients and their care providers.
Therefore, Electronic Caregiver provides a patient-centric care plan that comes up with 24/7 care support and comprehensive security.
And here is a glimpse of it.
It includes a pocket-size smart health device and an emergency wrist pendant that helps in 24/7 emergency response, care plan reminder, activity monitoring and locating patients' geographical location.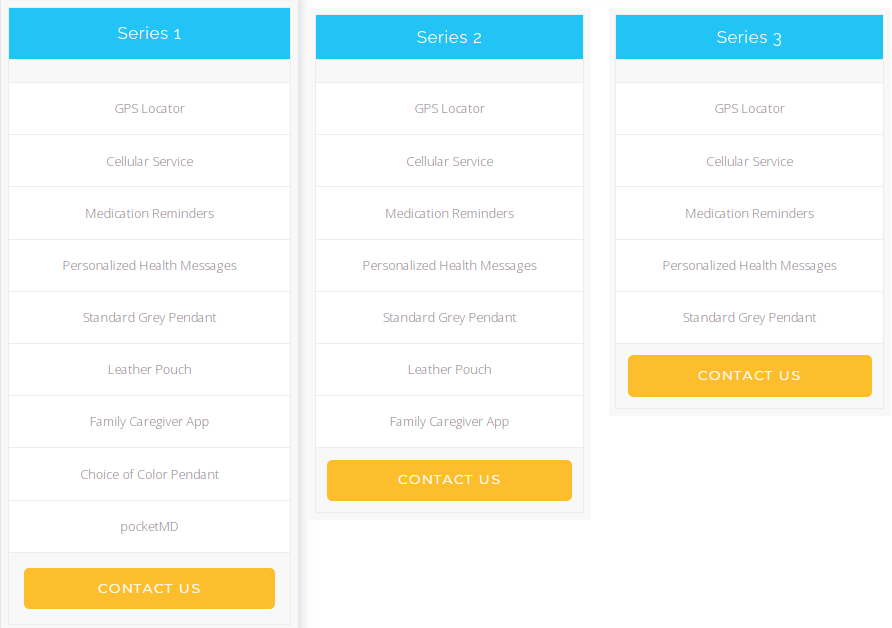 It is an advanced care plan which makes remote patient monitoring effortless and outcome-driven with integrated connected devices and voice technology.
This care plan helps users 24/7 (vital monitoring, emergency response and medication reminders).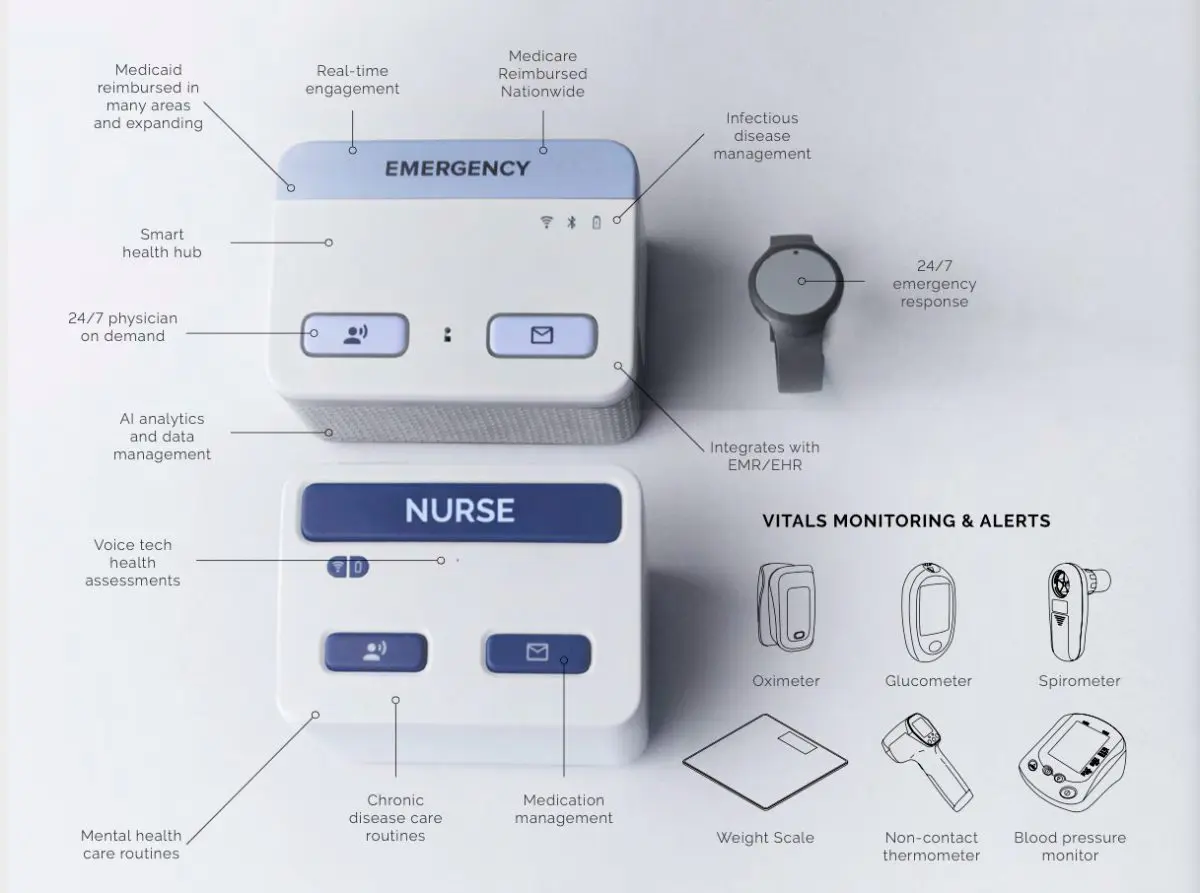 You must also read: Healthcare IoT integration
Idea-3: Offer a 3D virtual caregiver
This is one of the most promising business ideas for digital health startups.
Because it is a completely new concept in the market with high potential (in terms of revenue and user base).
With this, you can offer 3D animated virtual caregivers for patients, in-home caregivers and providers.
(Just like Electronic Caregiver is offering).
A 3D virtual caregiver helps in –
24/7 Voice-driven interaction
Memory stimulation exercise
Idea-4: Offer mobile integrated health and disease management solutions
The path to success in digital health startups is – to help patients and their caregivers in every possible way.
And offering a healthcare mobile app is the best way to achieve it.
Thus, as a digital health startup, Electronic Caregiver offers 3 mobile integrated apps for health and infectious disease management which include –
Wallpass: Locating the real-time location of the user for vital monitoring purposes
AdditionPass: Pre-screening and health management solution
Protector Initiativen platform: It helps the authorized person to view and manage – vital sign alerts, screening and clinical data in order to minimize the potential risk of infection in the workplace and beyond.
Market potential for a similar concept like Electronic Caregiver
As a telehealth startup, Electronic Caregiver is solving the real issues for caregivers.
It's helping them in providing and managing patient care with fewer efforts and frustration.
And if you have the same fascinating idea to help the caregivers behind the doors, it's important to first look at the market possibilities.
First, there are only a few startups in the market that follow the concept like Electronic Caregiver.
Second, the rate of caregiver burnout is rising at a rapid pace in long-term facilities, in-home care services and residential care facilities.
In which – high work burden and lack of technology solutions are the prior reasons behind it.
But telehealth and remote patient monitoring are proven as the best way to reduce the work burden of caregivers.
Because it gives peace of mind to caregivers by allowing them –
Improving their work-life balance
Streamline workflow with real-time data
Better communication with healthcare providers
With this much of benefits, you can target those care facilities and can gain a larger-scale user base for the platform like Electronic Caregiver.
So, if you want to convert these ideas into a profitable digital health business, you'll need healthcare-specific technical, business and compliance specialists.
And if you are looking for the same, you are in the right place!
We deliver more than just a solution!
We are an Ontario-based healthcare-specific IT company.
We help healthcare startups, organizations, entities and individuals with their technical, business and compliance needs.
And for the past 8+ years, we have successfully delivered more than 250+ healthcare IT projects.
When we say "healthcare-specific", it also includes our 50+ IT professionals team.
It includes – UI/UX designers, web and app developers, compliance specialists, business analysts, QA engineers, RPA experts and health tech integration specialists.
So, if you want a combination of experience, expertise and experts under the same roof, let's conduct a call and talk about your business gain!
In case you're wondering,
👉 Get a free live demo of our – white label telemedicine app.